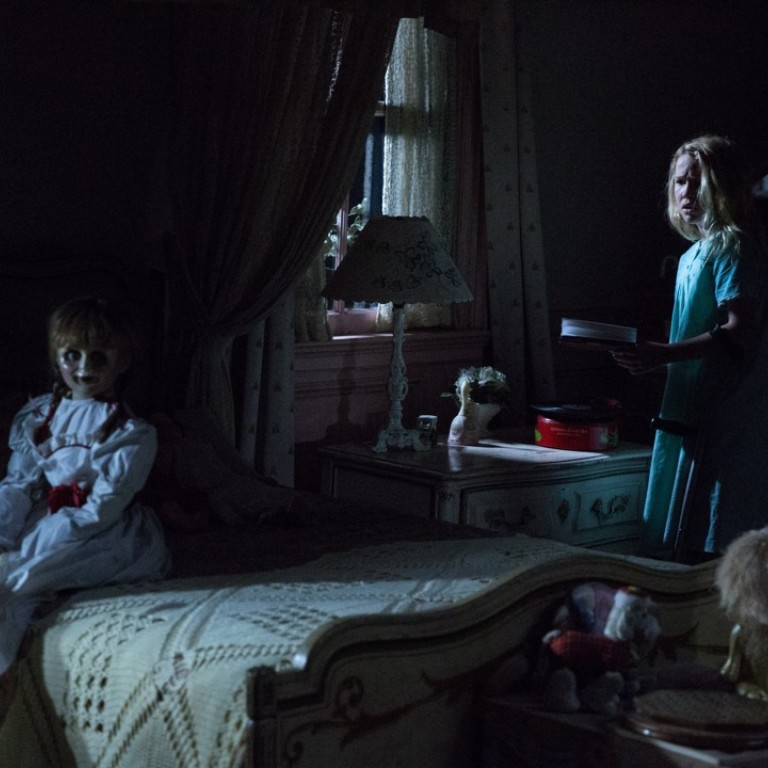 Is Annabelle the ultimate creepy toy? Sequel Annabelle: Creation looks set to make a killing at the box office this summer
Creepy-toy movies have been scaring the bejesus out of film-goers for decades, and Annabelle the porcelain doll – back on screens this summer in origin story that has critics raving – may be the creepiest yet
Take away a vampire's teeth and he's just a goth that can't handle garlic. Wait for some decent cloud cover and your average werewolf is about as scary as Lassie.
But there is one enduring horror trope that can have grown men and women gnawing at their fingernails when things go bump in the night: the creepy, haunted child's toy.
From malevolent teddy bears and possessed clowns, to murderous porcelain dolls rocking menacingly in their chairs, these evil characters have become a multimillion-dollar staple adored by fans and studio executives alike.
The killer toy resonates so profoundly because of the cognitive dissonance involved in the idea of a child's cuddly toy going rogue.
"There's something very primal about absurdist fears, which is something I posit that most of us never completely grow out of," said Shawn Robbins, chief analyst at film industry number cruncher Boxoffice.com. "In a twisted way, that just makes it more fun for adults when it comes to these types of movies."
Annabelle: Creation, which has blown away critics and earned a 100 per cent rating on review website Rotten Tomatoes ahead of its summer release, is the latest example of a genre spanning more than 100 movies.
But killer toys have been scaring the bejesus out of theatre-goers since Lionel Barrymore played a cross-dressing fugitive selling life-like dolls that were actually shrunken humans in The Devil-Doll in 1936.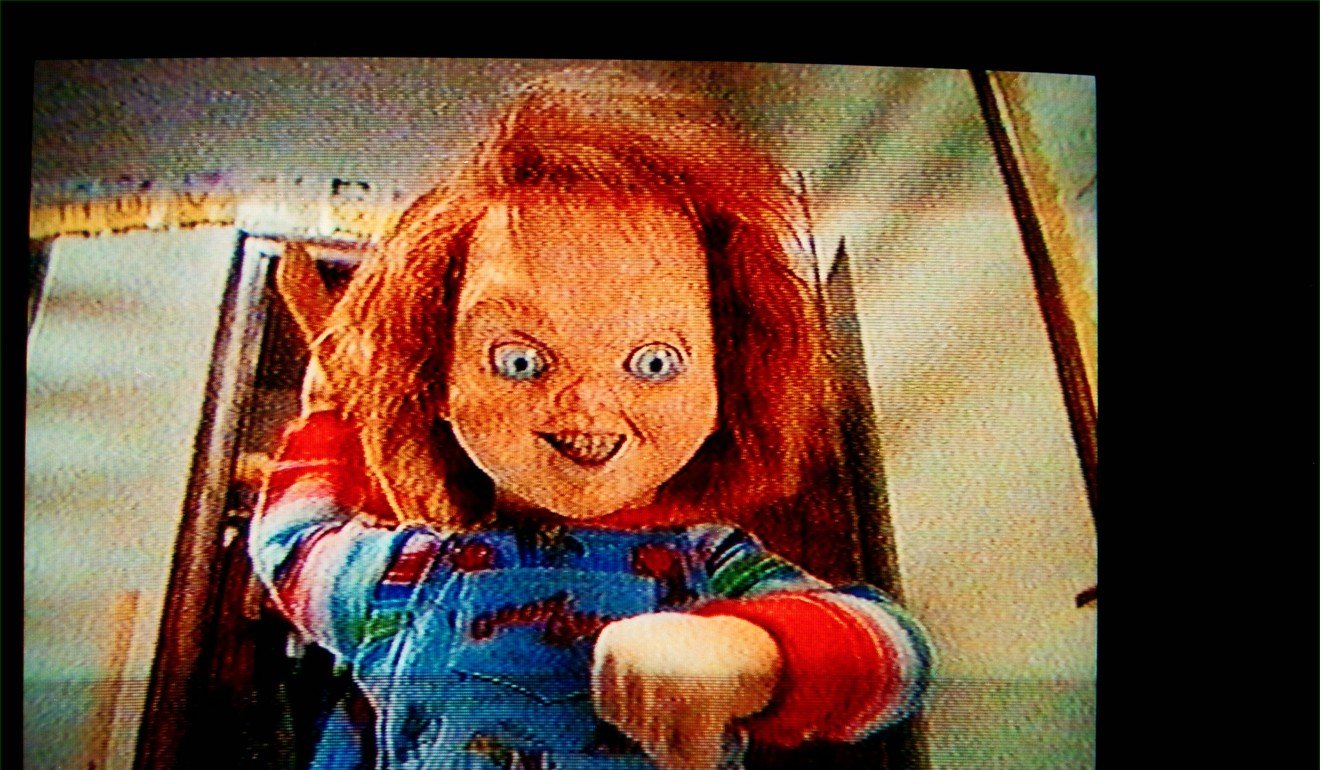 Child's Play (1988) introduced perhaps the most famous evil doll of them all, Chucky – a crude, hard-drinking misogynist who went on to appear in four cinematic sequels and two straight-to-DVD movies.
After a fallow period, Australian filmmaker James Wan resurrected the creepy-toy trope to huge success with Billy, the Jigsaw Killer's puppet in Saw (2004) and its sequels, as well as in Dead Silence (2007).
His most significant contribution, however, has been Annabelle, a haunted porcelain doll first seen in The Conjuring (2013).
Based on a real, supposedly haunted "Raggedy Ann" doll that can be visited in a museum in America, Annabelle – an altogether darker prospect than Chucky – is regarded by many as the creepiest doll in cinema history.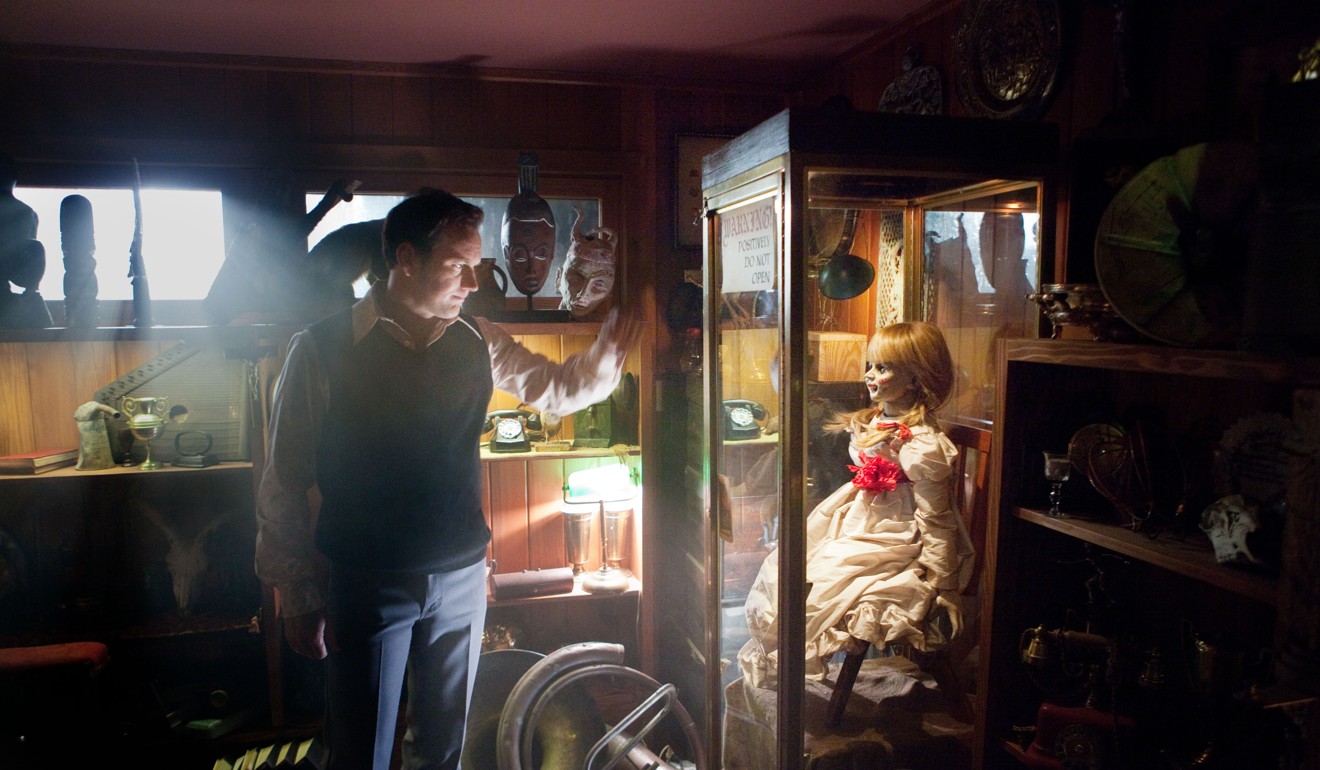 Annabelle, a commercially successful but critically unadmired spin-off, came out in 2014.
Wan is the producer on the much more impressive origin story Annabelle: Creation, due out in Hong Kong on August 10, and in the United States the following day.
Boxoffice.com says the movie's impressive latest trailer has increased optimism for a healthy US$25-30 million domestic opening weekend.
"It looks like a film that could help out what's initially been thought of as a very mixed August slate of releases," Robbins says.
Filmed over the summer of 2016 at the Warner Bros. lot in Burbank, California, the deliciously blood-curdling prequel focuses on a doll maker and his wife, whose daughter died 20 years earlier.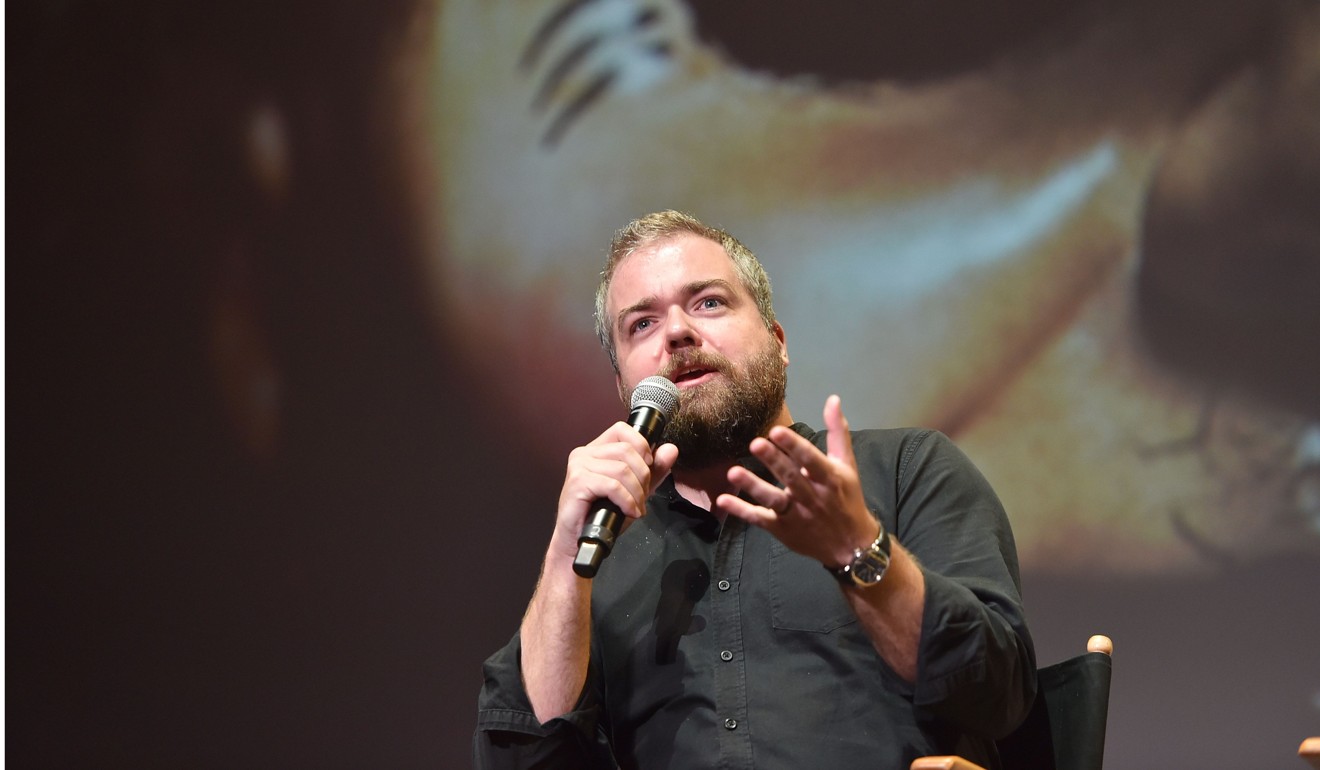 Murder and mayhem ensue as they decide to open their home to several girls from a shuttered orphanage, only to reawaken the doll maker's possessed creation.
"Annabelle just has such a rich history," Swedish director David Sandberg told reporters at a preview screening at the Los Angeles Film Festival last week.
"She's based on a real doll, and James did such a good job setting her up in The Conjuring that people just associate her with evil."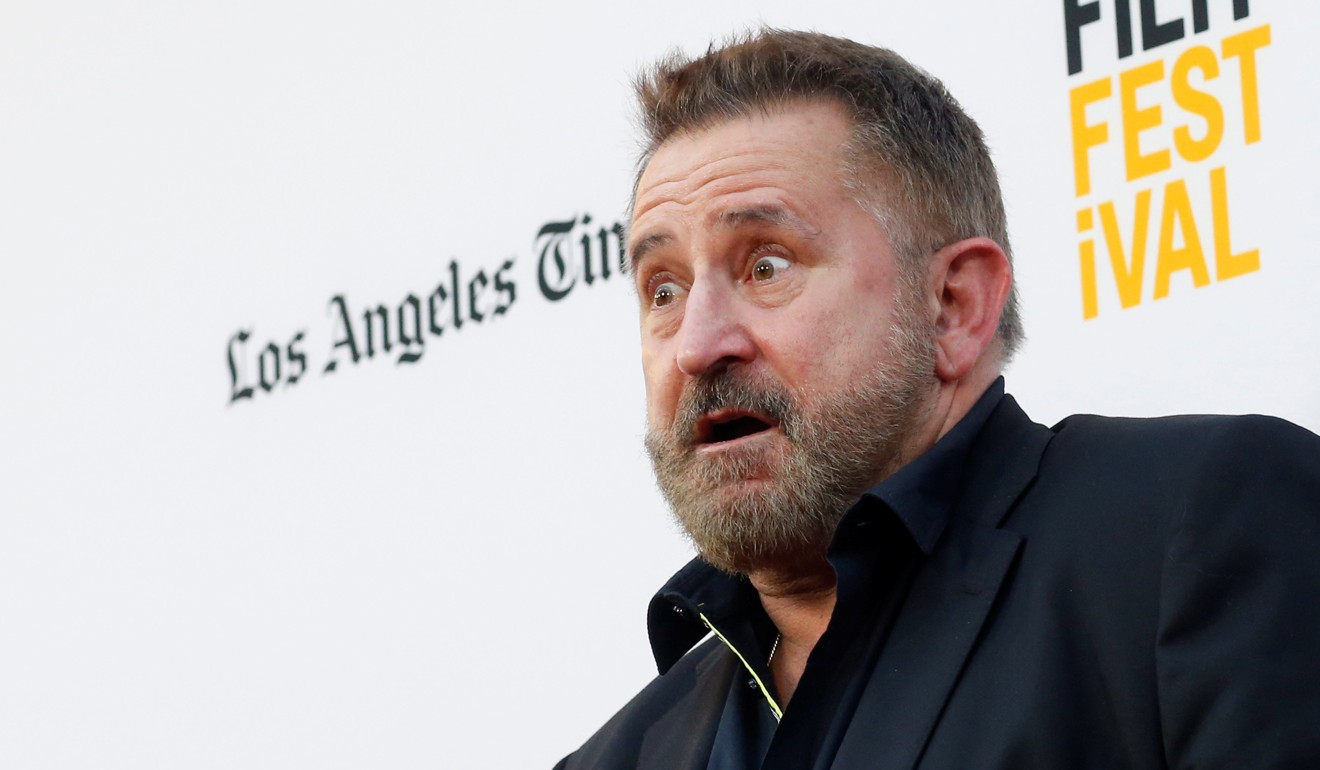 Emmy- and Golden Globe-winning Australian actor Anthony LaPaglia, who plays the doll maker, said he chose not to get to know the movie's talented young female cast – led by Lulu Wilson, 11, and 15-year-old co-star Talitha Bateman – so that he "could be extra creepy" on set.
"I always like implied violence as opposed to seeing a sword go through someone's head, and this has a lot of implied violence that is way scarier," he said on the red carpet. "For me the best part was going to work and just scaring these kids every day."