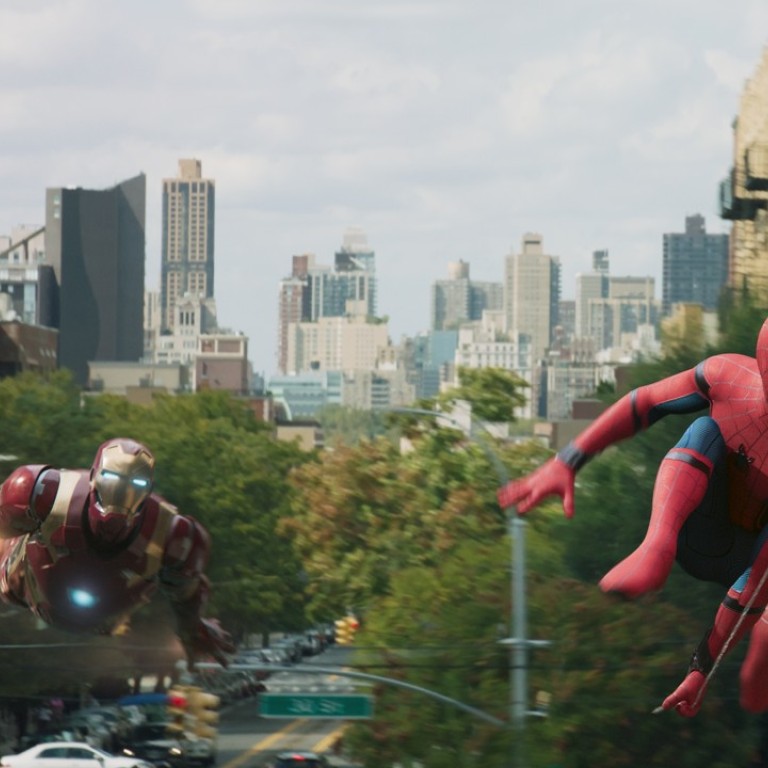 Spider-Man: Homecoming director Jon Watts on his fanboy credentials, and the prospects of Marvel Cinematic Universe
Watts is a big fan of the friendly neighbourhood hero and is excited about Spider-Man getting to interact with the Guardians of the Galaxy and other Marvel superheroes
As anyone who saw last year's blockbuster Captain America: Civil War knows, Spider-Man is back.
This latest reincarnation of Marvel Comics' famed web-slinging superhero – the third film rebirth in two decades – saw British actor Tom Holland take on the role. Recruited by Iron Man/Tony Stark (Robert Downey Jnr), this acrobatic school kid joined in when Iron Man faced off against his one-time ally Captain America.
Now the 21-year-old Holland gets his first standalone adventure: Spider-Man: Homecoming, directed by Jon Watts. The relatively untested Holland – his credits include small roles in Ron Howard's In the Heart of the Sea and James Gray's The Lost City of Z – is experiencing a baptism of fire in the role, and the same can be said for Watts, whose only previous feature experience was directing supernatural horror film Clown (2014) and the noirish thriller Cop Car (2015), with Kevin Bacon.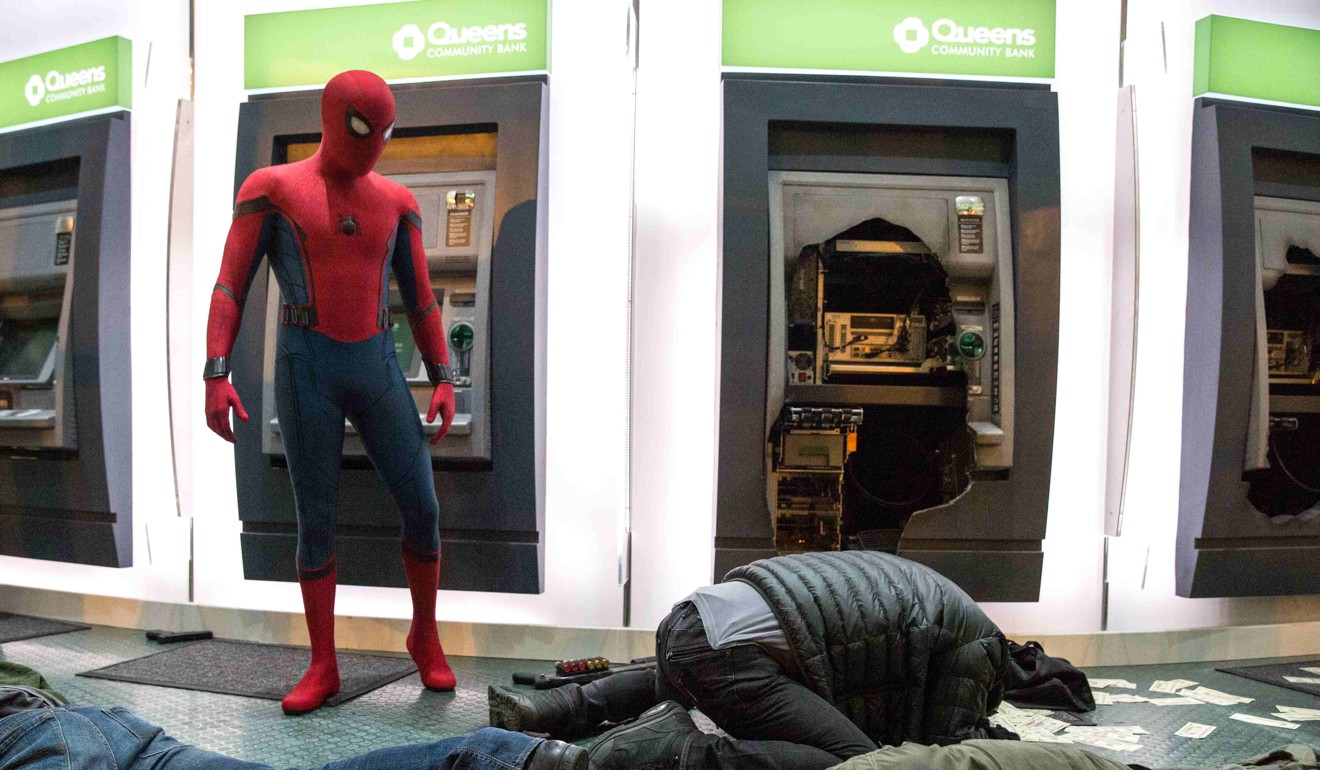 As Watts puts it, there was no "middle step" between his low-budget beginnings and a film that's reportedly costing US$175 million.
"Honestly, I try to not over think that part of it," he says. "What you get on a movie of this scale is just so many very, very talented people to surround you and help you bring your ideas to life. It was nice to not have to literally be doing everything myself. On Cop Car, it was just me and my producer and my sister. [This time] I didn't have to ask my family to do any catering."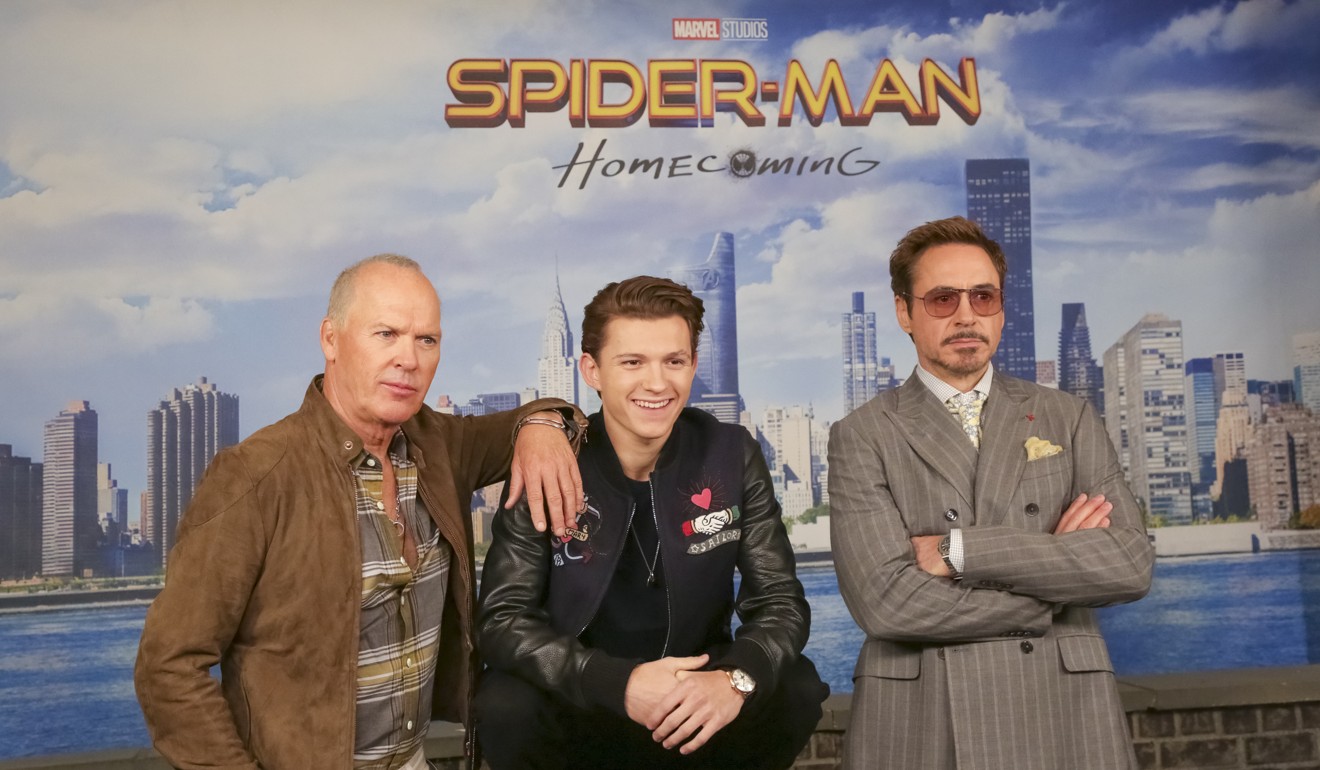 Yet the 36-year-old Watts has clearly been carefully selected for the task at hand. His fanboy credentials are certainly strong, with his relationship to Spider-Man covering three phases of his life.
As a boy, growing up in Colorado, Watts' mother bought him a Marvel comic-cum-colouring book. "I took it to school every day and I worked on it really meticulously." Then came Todd McFarlane's Spider-Man #1 in 1990, helping change perceptions that comics could be more adult-oriented. "That was a really important event to me as a kid," he says.
The third phase began when Watts was at film school at New York University, just at the point Sam Raimi was directing Spider-Man (2002), the first of his trilogy.
"We could see them shooting it, lighting up the Brooklyn Bridge from our dorm. And when that came out, it was so great. Every film you see in film school takes on a heightened importance in your life. And that was one that was such a perfect piece of entertainment it was hard to resist. I was already such a huge Sam Raimi fan; to see the director of Evil Dead make that movie was pretty cool."
Since Raimi's incarnation, with Tobey Maguire as Spider-Man and his boyish alter-ego Peter Parker, the franchise
was rebooted
–
somewhat needlessly
–
with director Marc Webb helming two films, starring Andrew Garfield, retelling the Marvel character's origin story for a second time.
This time, Watts was able to avoid that, with Civil War directors Anthony and Joe Russo already laying the groundwork for the character. "I'm eternally thankful to the Russos for setting it up," says Watts, "so that I could just jump right into the fun of it."
While Homecoming is still being produced by Sony – the studio behind Webb and Raimi's films, who retain the rights to the character – Watts' film is being made in conjunction with Marvel Studios, the company that has brought us the films with Iron Man, Captain America, Thor and The Avengers.
As such, Spider-Man's "homecoming" is clearly a reference to the character being reintegrated into the so-called Marvel Cinematic Universe "which is where he belongs", says Watts, "where he was always meant to be". As was already glimpsed in Civil War, Spidey is finally getting to interact with all the other heroes created by Marvel, as was frequently shown in the comics – a massive moment for the fan community.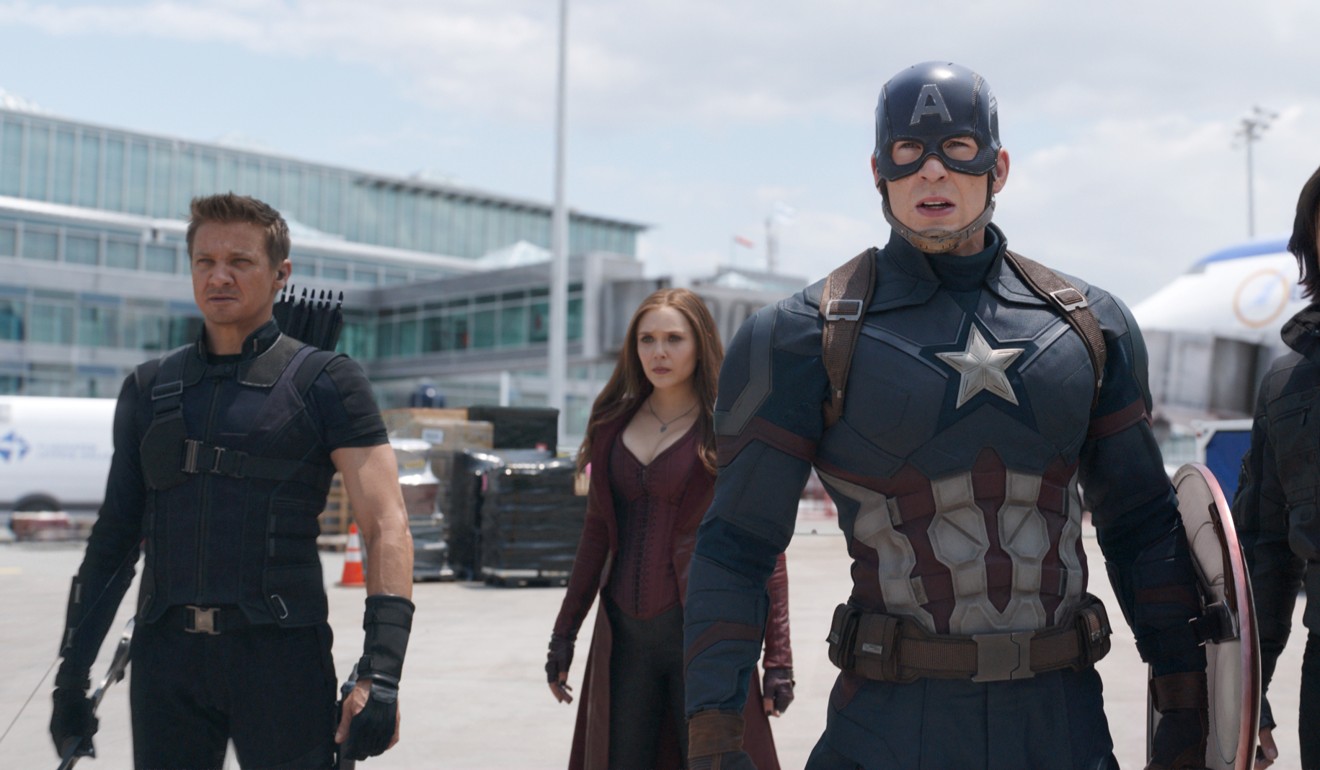 Watts was on the set of Civil War, allowing for a smooth transition between that film and his, even sending the Russos notes about the character's wardrobe. In Homecoming, it backtracks to events in Civil War; we even get to see the huge fight at the airport, where Spider-Man first meets the Avengers, as if it were shot on Peter's mobile-phone.
Remarkably, it meant restaging that fight with all those actors – a logistical nightmare but one that was worth it, says Watts. "It's a really big thing to put that back together, to get those behind-the-scenes shots. But that was the whole premise of the movie, to show the perspective of the Marvel Universe from the ground level and what better way to do that than show the phone camera footage from this epic battle."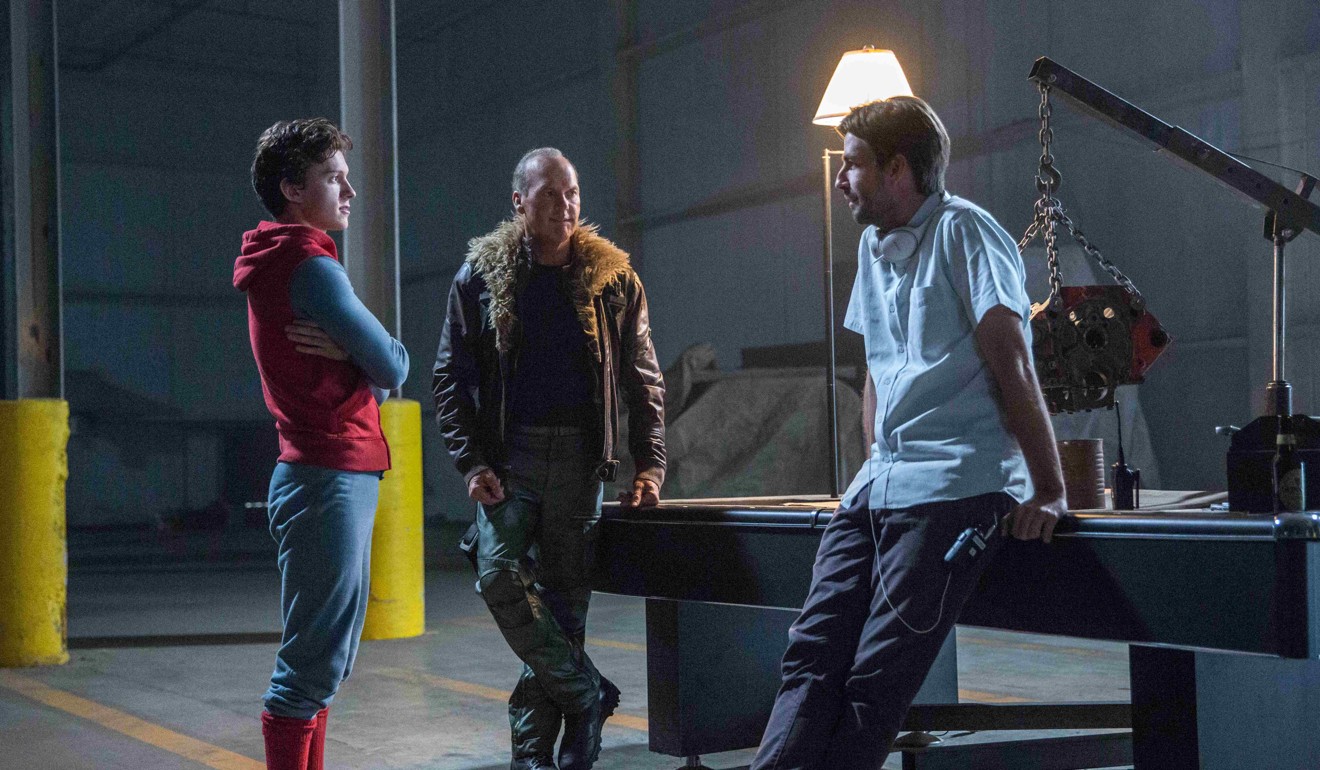 While Spider-Man does face a new villain in
Homecoming
, The Vulture (Michael Keaton), his central relationship is with Tony Stark, who becomes a mentor-figure of sorts. "He's this almost reluctant mentor," explains Watts.
"When you think about the situation that led to him recruiting Peter in the first place, you start to wonder 'How much of this has he really thought through?' He's plucked him out of obscurity, taken him to Germany to fight Captain America, of all people! He's shown Peter the most amazing experience of his whole life, then essentially just dropped him back off in Queens."
With Chris Evans' Captain America also reappearing, it's little wonder Marvel fans are drooling at the prospect of this particular homecoming; tracking indicates the film's opening in the US will take more than US$100 million.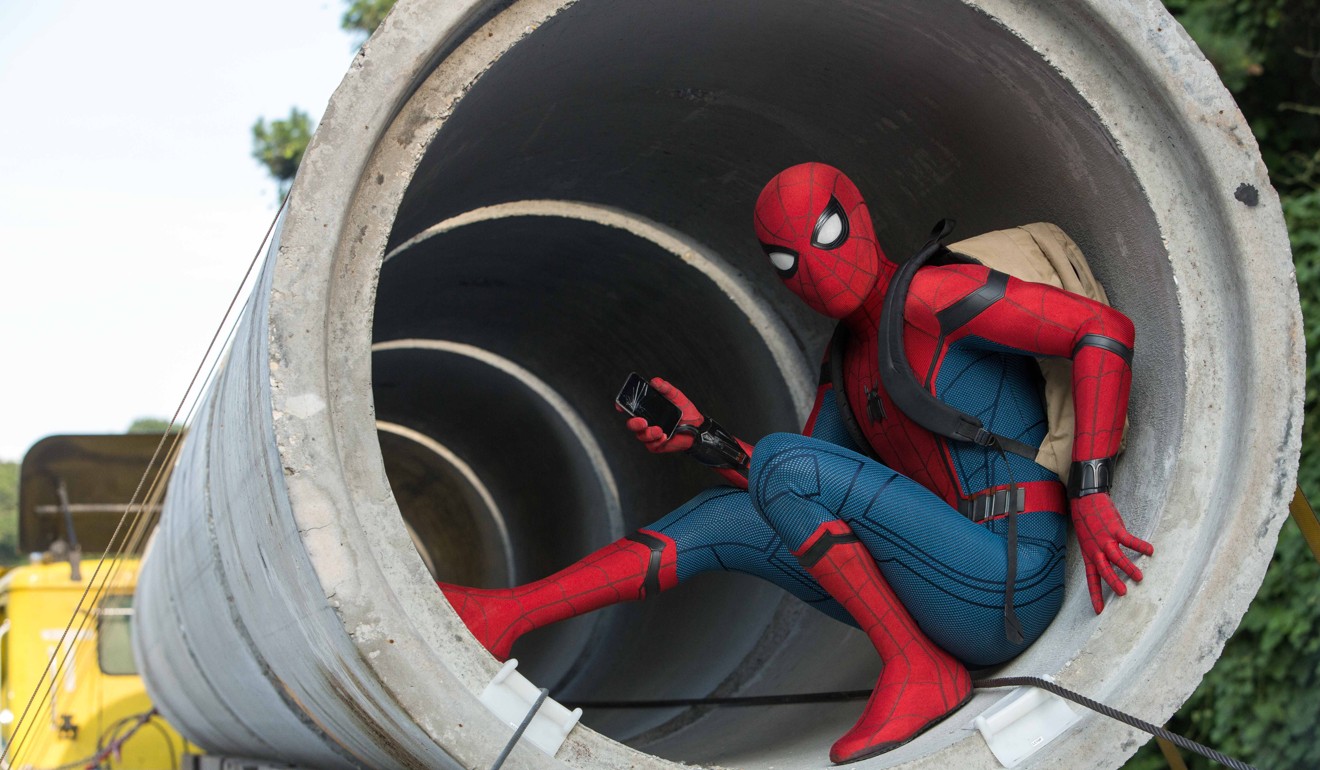 "Sam [Raimi] and Marc [Webb] have never got to have Spider-Man be a part of that universe," says Watts. "He was always all alone, he was always the only superhero in the world. By having Spider-Man exist in the same universe as the Guardians of the Galaxy ... C'mon, that opens up so many possibilities! I never felt like it would be something that we'd seen before."
Spider-Man will presumably be mingling with the Guardians – the ragtag team who are already two films into their story, including this year's Guardians of the Galaxy Vol. 2 – in the forthcoming Avengers: Infinity War, the Russo-directed two part film that promises to bring together all the Marvel heroes who have so far made it to screen.
Watts can get to enjoy that one as a fan. "What is nice," he says, "is there have been all of these movies that have set up all of these characters and all of these worlds, so it's going to be a bunch of people that I feel like I know really well now all coming together. It's going to be crazy."
Spider-Man: Homecoming opens on July 6
Want more articles like this? Follow SCMP Film on Facebook
This article appeared in the South China Morning Post print edition as: webbed feats