Review

|
Film review – Zombiology: Enjoy Yourself Tonight trades zombie horror for apocalyptic teen angst
Featuring a giant stuffed-chicken toy which turns people into zombies, and Cherry Ngan playing a paranormal nerd, this is a story that may be playing out in the main protagonist's head; it's either going to bomb or be a huge hit
3/5 stars
Disappointment inevitably beckons for zombie horror fans wishing this to be Hong Kong's answer to the South Korean thriller
Train to Busan
, which became the all-time
highest-grossing Asian film
in the city last September.
Zombiology: Enjoy Yourself Tonight
could equally well be considered a dud or an uncompromisingly tempestuous portrait of teenage angst; it depends on your appetite for surreal head-scratchers.
Indeed, before the first zombie attack takes place at around the half-hour mark, this full-length studio feature by first-time director Alan Lo Wai-lun – based on both a popular novel and Lo's own 2012 short, Zombie Guillotines , which inspires the film's home-made weapons – plays out as an awkward mix of frat-boy comedy, redemption melodrama and social satire; the best gag, albeit an easy one, mistakes overzealous property agents for hordes of zombies.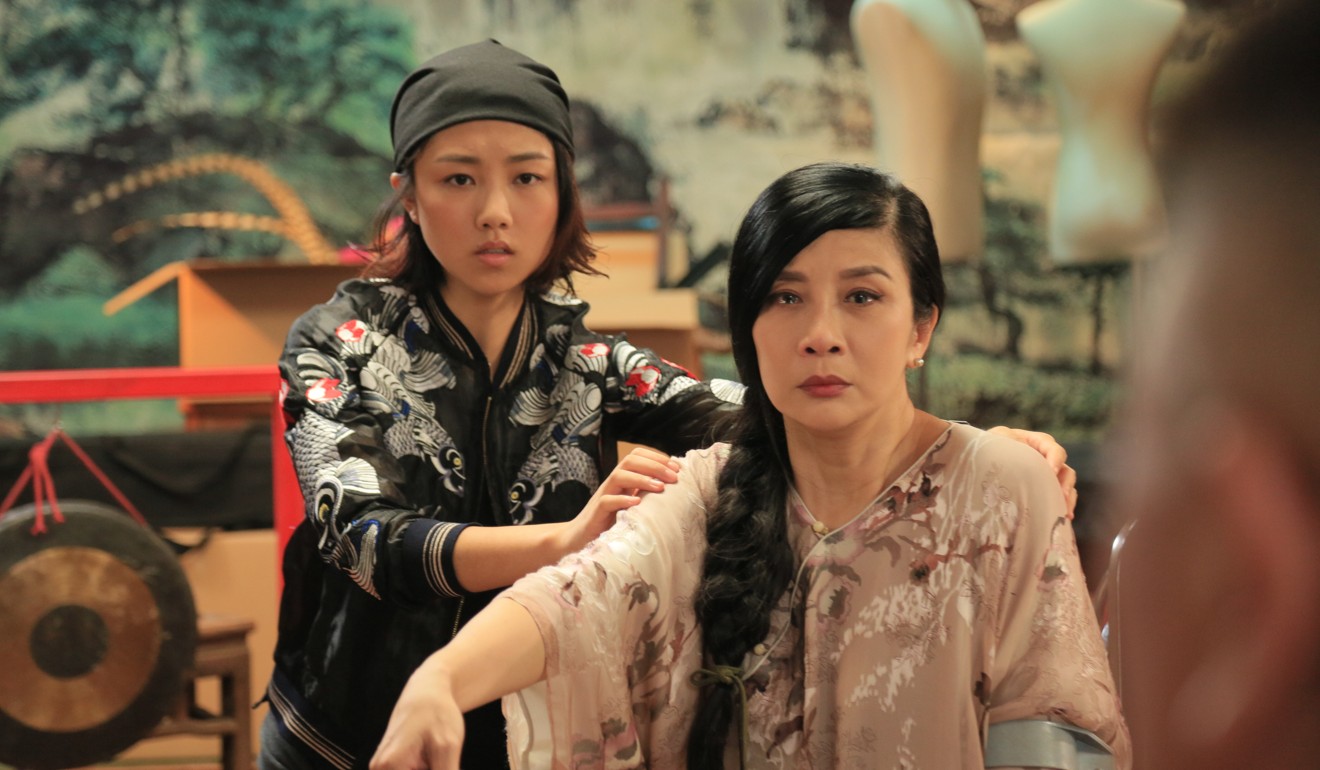 Fresh from his Golden Horse-winning debut in Port of Call , musician-turned-actor Michael Ning stars as Lone, a twentysomething man-child who still regularly daydreams about saving the world alongside his best friend Yeung (Louis Cheung Kai-chung). Neither of them has any luck with girls, although that pales in significance when Lone's father, Wing (Alex Man Chi-leung), suddenly shows up after spending 15 years in prison.
In an ironic twist that may only make sense to readers of the book, since Lone's father was sentenced to jail when he was six the boy has been living with Cantonese opera singer Shan (Carrie Ng Ka-lai), who was crippled in the same car accident that killed her brother and put Wing in jail. There's a subplot about Yeung's crush on Shan's niece, the paranormal nerd Yit (Cherry Ngan Cheuk-ling), but there's little doubt the film is shaping up to be one big show of reconciliation.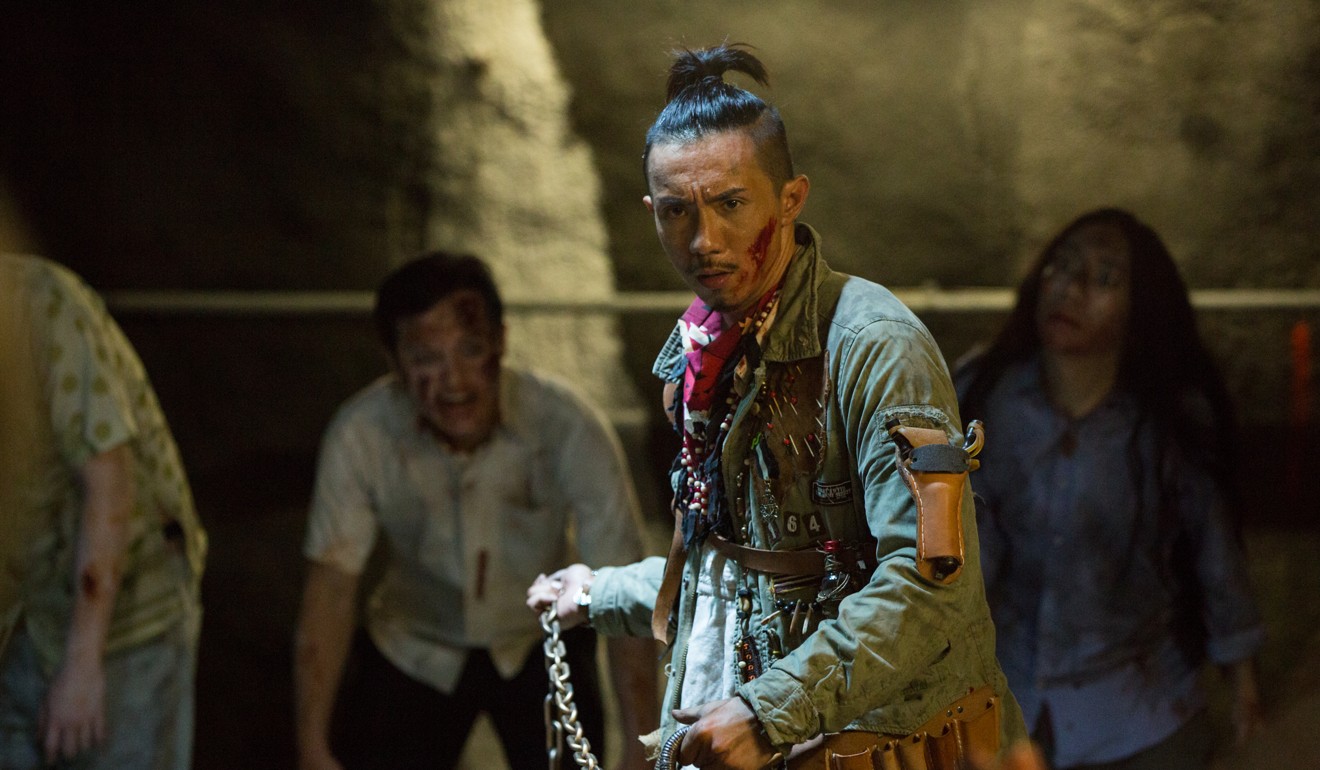 While Zombiology, as its title promises, features a few obligatory street chases, bloody fights and side characters turning undead, its most intriguing element has nothing to do with zombies. In a possible nod to the cult psychodrama Donnie Darko, the villain in this supernatural thriller takes the form of a man-sized stuffed-chicken toy which turns people into zombies – when it isn't busy shooting out exploding eggs.
From the stylish animated sequences that bookend the film to the mind-bending twist in its last act, there are enough hints in what's a hugely uneven story to suggest it is all happening in the protagonist's head.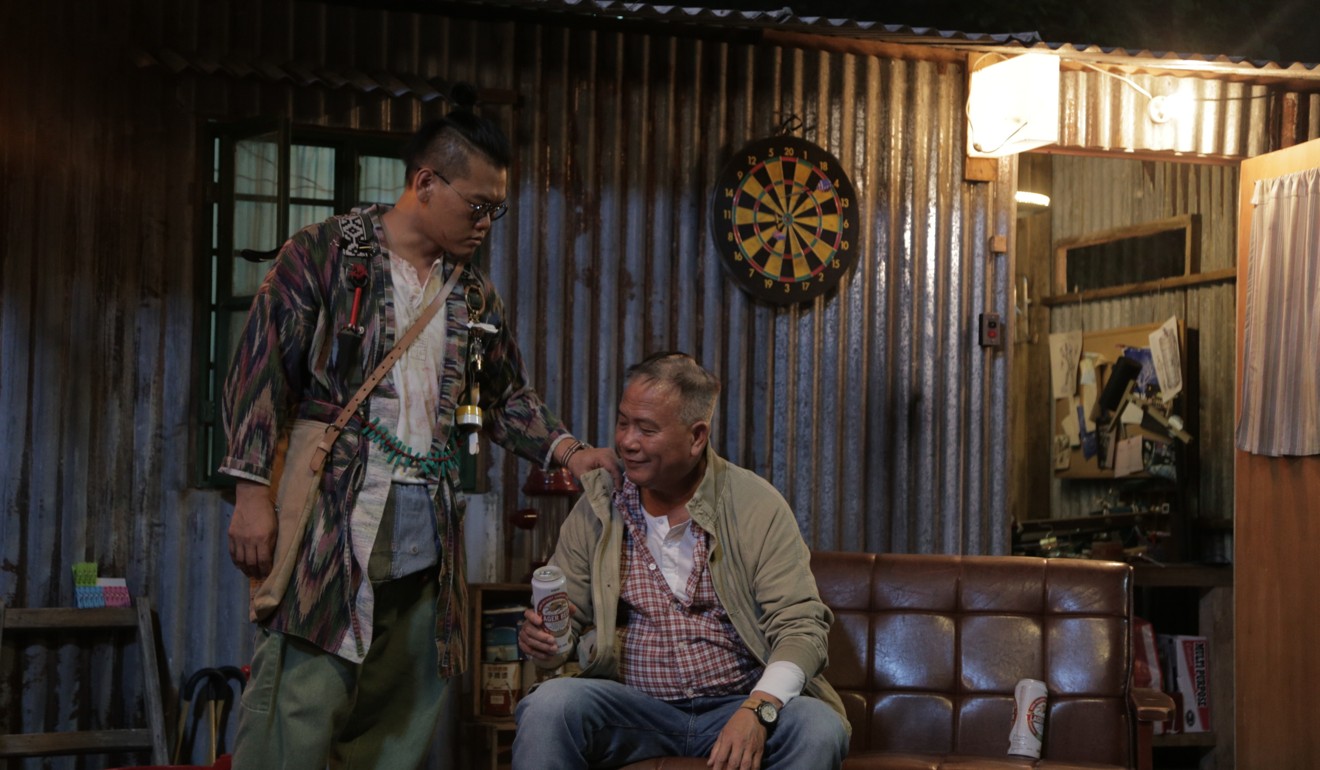 With its gleeful reluctance to provide rational explanations, Zombiology is an eccentric mix of youth comedy and confusing genre tropes. There are only two likely outcomes: either the film storms the box office and spawns a sequel, which it blatantly hints at, or it bombs and lingers in semi-notoriety in Hong Kong cult-movie lore.
Zombiology: Enjoy Yourself Tonight opens on June 29
Want more articles like this? Follow SCMP Film on Facebook