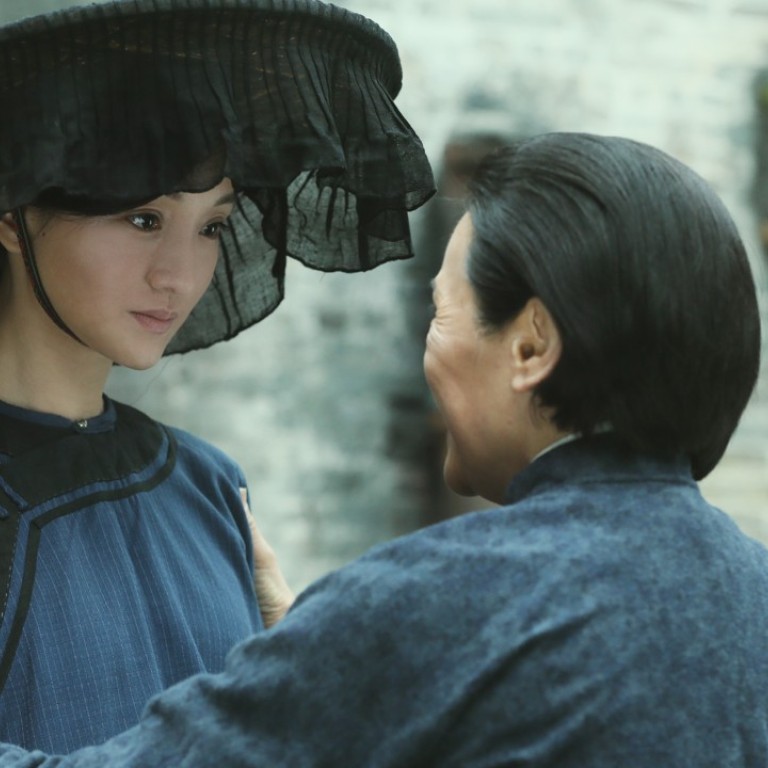 Review

|
Film review: Our Time Will Come – Zhou Xun, Eddie Peng play resistance fighters in Ann Hui's wartime Hong Kong drama
Hui's drama focuses on the human aspect of war, showing ordinary people going about their normal lives under extraordinary circumstances, and getting caught up in the intrigues of espionage and resistance
4/5 stars
While she doesn't share the stylistic flair that has established Wong Kar-wai and Johnnie To Kei-fung as Hong Kong's best known auteurs, there's no denying Ann Hui On-wah's stamp. With the fact-based drama Our Time Will Come, she adds her signature humanistic sensibility to an espionage thriller set in occupied Hong Kong during the second world war.
Zhou Xun plays Lan, a teacher who struggles to maintain a stable living with her mother (Deanie Ip Tak-han) during the Japanese occupation. After breaking up with her boyfriend (Wallace Huo Chien-hwa) amid the uncertainties of war, however, Lan becomes a coincidental participant in a guerrilla mission to evacuate Chinese intellectuals – including her tenant, the writer Mao Tun (Guo Tao) – from Hong Kong.
What follows is a sometimes thrilling, often relaxed snapshot of wartime Hong Kong, as Lan joins the local resistance group captained by a mythical assassin, Blackie (Eddie Peng Yu-yan), and carries out delivery duties – while going about her everyday life. The best intrigue – and offbeat humour – frequently stems from the chasm between the fatal reality of war and the characters' resolutely ordinary way of life.
Before the last act turns into a poignant tale of sacrifice, Hui makes the most of her cast – boasting a notable number of Hong Kong Film Awards winners – to fashion an unapologetically human drama. Ip again impresses with her selfless role, while Zhou anchors a great scene that encapsulates the conscience of Hui's vision, deliberating the deadly consequences of her action in near-unbearable silence.
Our Time Will Come opens on July 6
Watch: Ann Hui on the spark behind wartime film 'Our Time Will Come'
Want more articles like this? Follow SCMP Film on Facebook