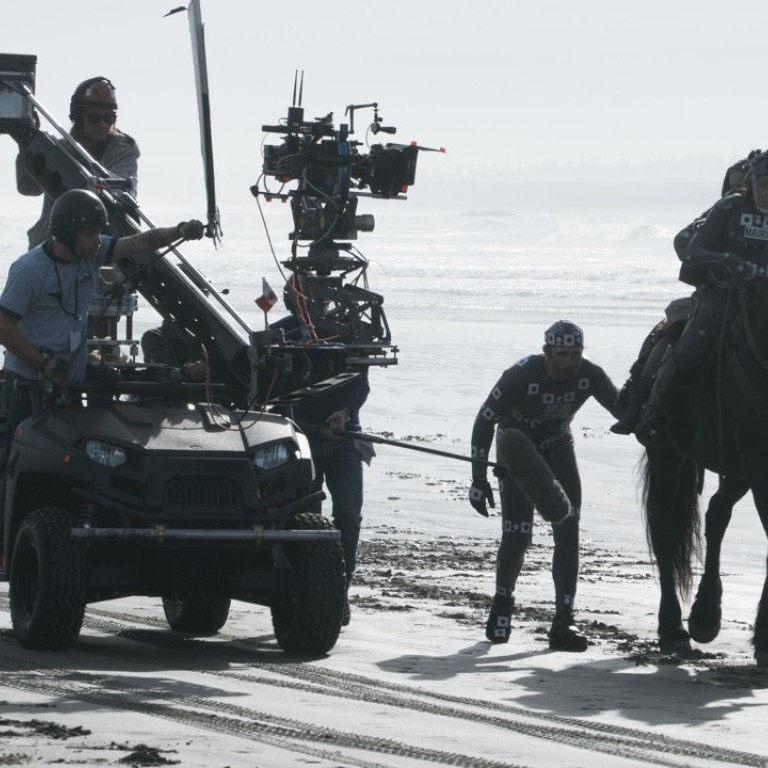 War for the Planet of the Apes: how breathtaking visual effects were achieved
From minutely studying how digital fur behaves in snow to pinpoint modelling of how cameras respond to light, Weta Digital team has taken visual effects to a new level so that viewers will believe they are watching real-live apes
As Caesar sits astride a horse rallying his legions to battle, you'd be forgiven for thinking you were watching a Roman-era war epic – except that the protagonist is a chimpanzee. War for the Planet of the Apes, the third instalment of the rebooted simian sci-fi franchise, opens this week to reviews lauding some of the most breathtaking visual effects ever seen in cinema.
Behind the photo-real apes is Weta Digital, a pioneering CGI studio based in Wellington, New Zealand, and founded by Peter Jackson that has seen its reputation grow steadily since its groundbreaking performance-capture work on his The Lord of the Rings movies.
Filmed against the stark snowy vistas of Alberta and British Columbia, War for the Planet of the Apes sees director Matt Reeves unleash the rapidly evolving simians into a world boiling over with divisions and rage. A band of soldiers led by a battle-hardened loose cannon – Woody Harrelson channelling Marlon Brando's Colonel Kurtz – launches an attack to destroy the apes once and for all.
The movie is driven by Andy Serkis as the majestic Caesar, reprising a role for which he has drawn even more acclaim than for his other digital characters, Gollum in Rings and King Kong.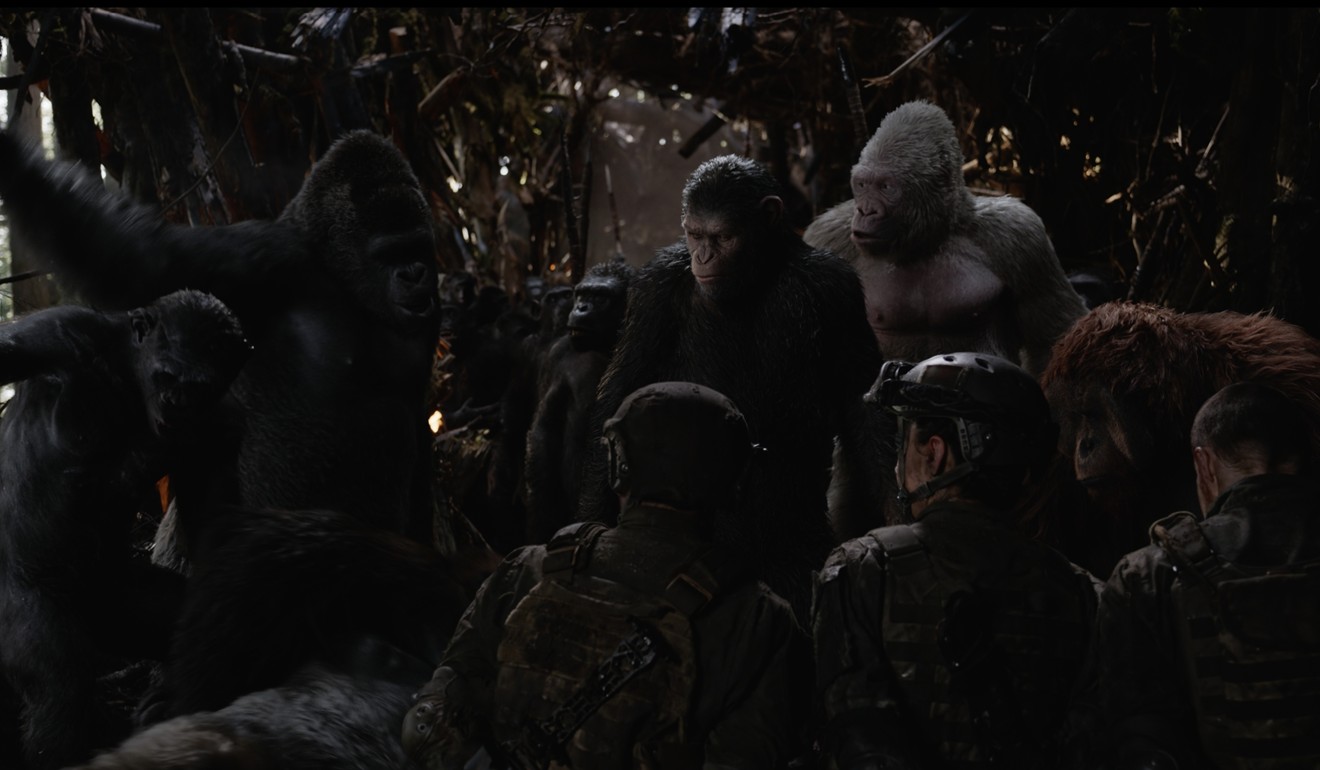 "Physically in this film, Caesar is much more upright and he uses his hands a lot more now, so he's more like a human being in ape skin," Serkis says in the production notes. "But as his intelligence and abilities have grown, the things he feels and remembers have become more daunting to him."
As in the previous films, Serkis wore a grey bodysuit and facial recognition dots that captured the tiniest nuances of movement, gesture and emotion of the apes.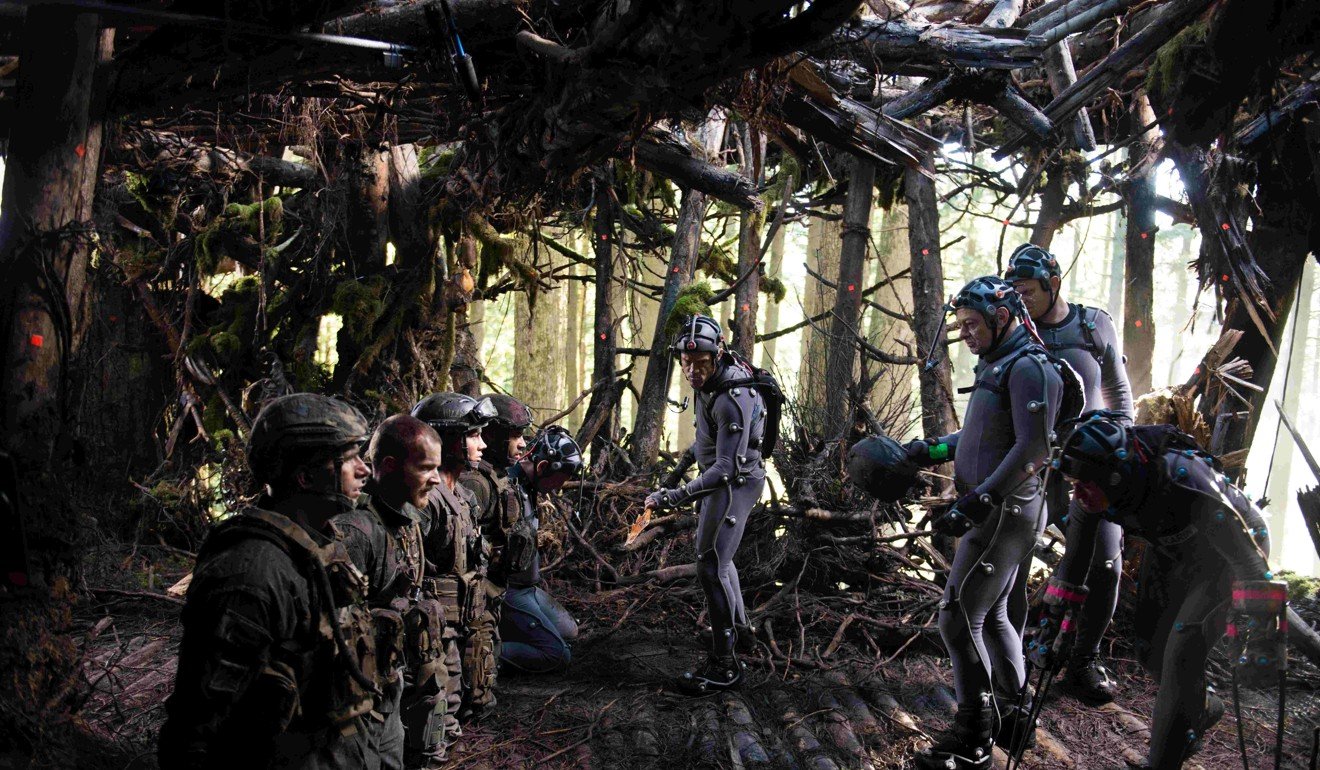 The 53-year-old actor, who many believe should have won an Oscar for his pioneering work, has always maintained that there is no difference between playing a part in a motion-capture suit and performing in costume and make-up.
"You're not just standing in for the role until the magic's done later on. You're not just representing the character, you are the character for real," he says in a behind-the-scenes featurette released recently by Fox.
War for the Planet of the Apes features a dozen key ape characters that interact with increasing sophistication, not just with each other, but with their environment, including falling snow.
The crew included a team of 50 visual effects personnel, a 10-person camera unit and an army of data wranglers, surveyors and photographers who 3D-scanned every inch of every set and location. They crafted an array of more than 1,400 highly complex effects shots, deploying advanced software that brings new levels of complexity to how digital fur behaves and interacts with the world.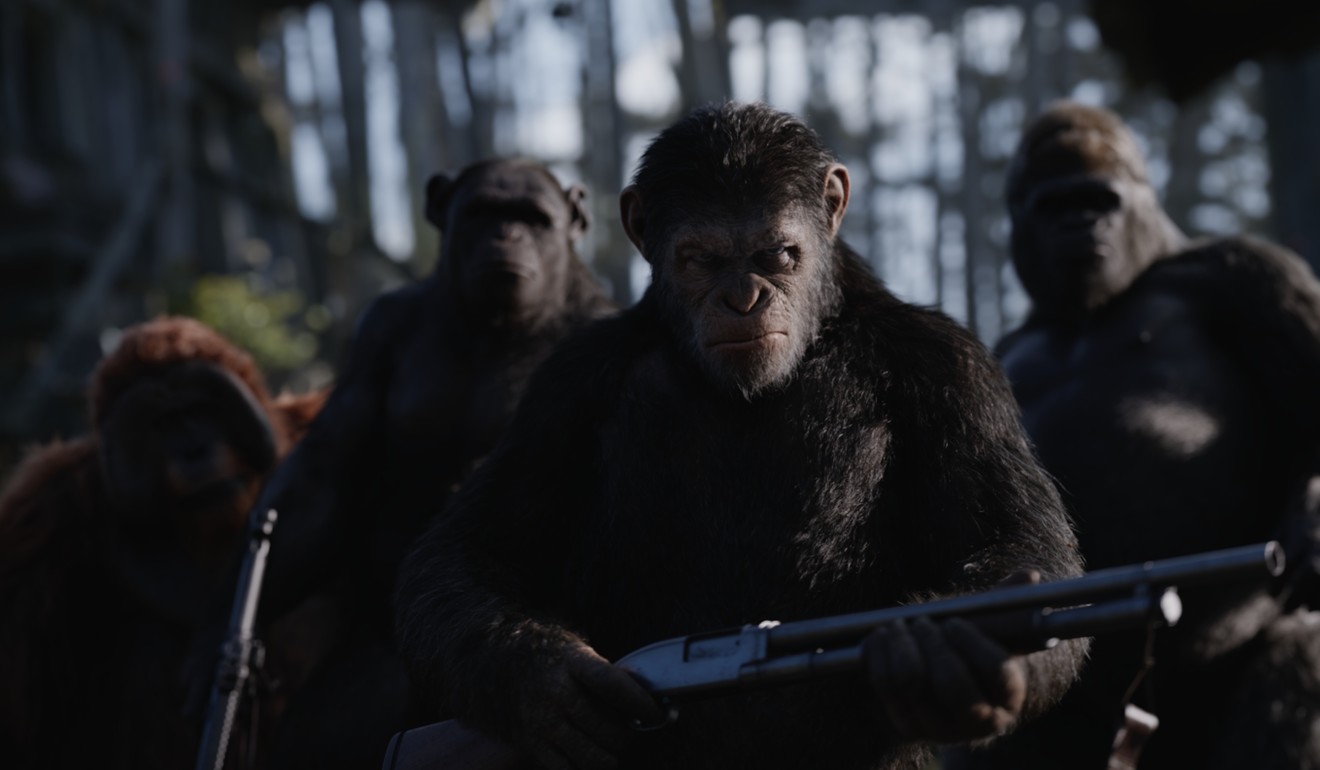 A newly built toolset called "Manuka physLight" modelled with pinpoint accuracy how cameras pick up and respond to light so that the crew were able to light the apes similarly to how a cinematographer would light a soundstage.
The crew studied how snow sticks to fur, clumps on it, falls off and reacts as the apes walk through their wintry environments. Caesar alone had almost a million strands of hair.
"It looks insanely realistic," said Serkis. "It's just such a brilliant technology and I've embraced it. I actively want to push the boundaries so that this movie is the most thrilling on every single level."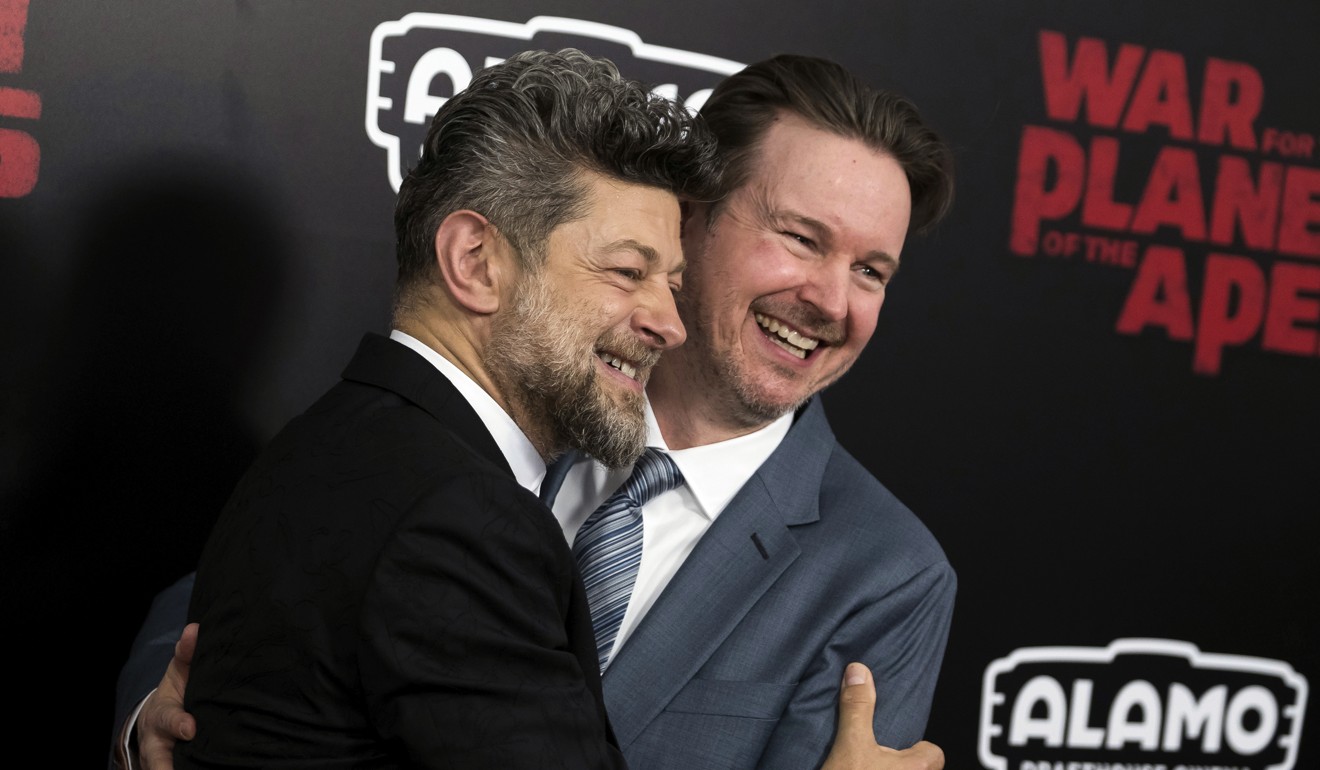 Weta's visual effects supervisor Dan Lemmon, who joined in 2002 to work on The Lord of the Rings: The Two Towers, says the technology has improved dramatically. "All of our fur systems, how we model the way light moves through the scene and other materials, have all grown significantly more sophisticated," he said.
War for the Planet of the Apes will be competing with Spider-Man: Homecoming , Wonder Woman and several other effects-laden blockbusters, but industry tracking estimates the US opening at a healthy US$65 million.
That figure would be in the same ballpark as the two previous instalments, which went on to earn a combined US$1.2 billion worldwide.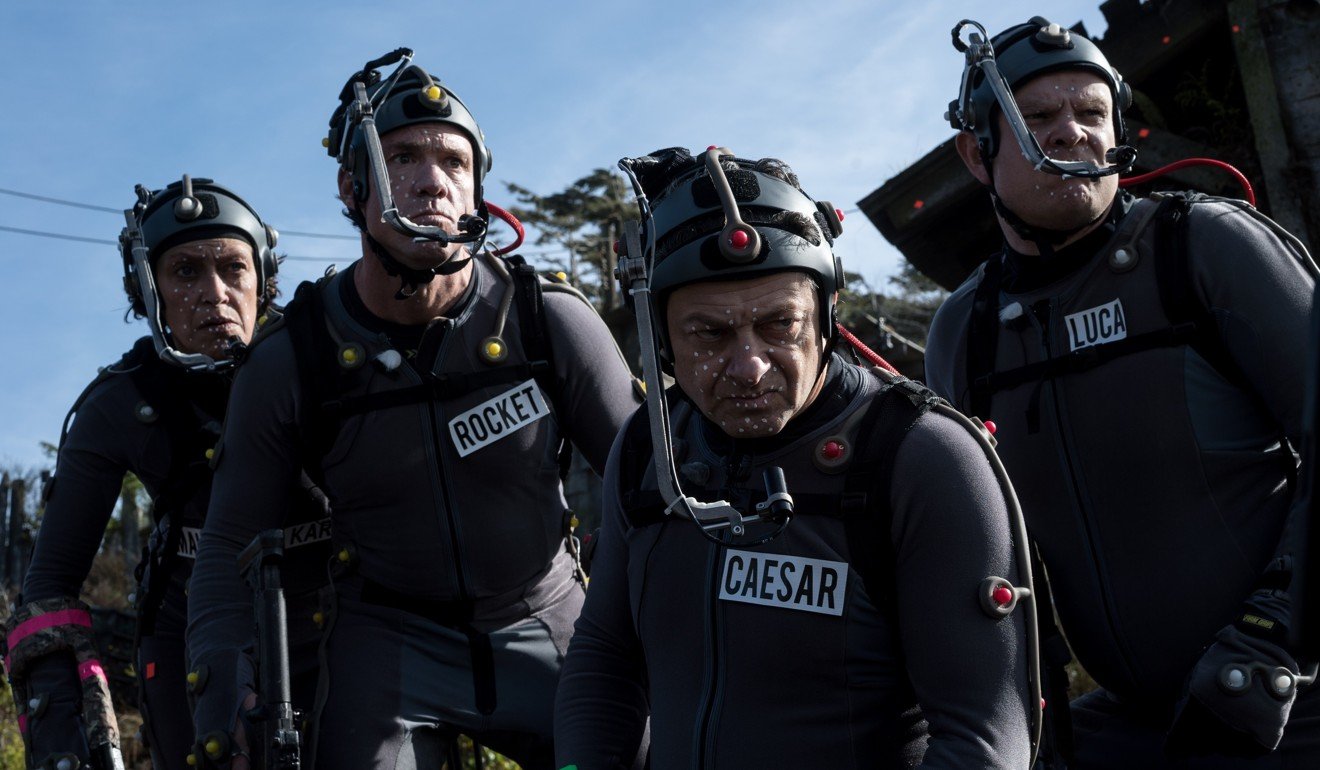 War for the Planet of the Apes has a 96 per cent approval rating on the Rotten Tomatoes website, which collates reviews, with the most enthusiastic superlatives all reserved for the towering effects.
Even BBC critic Nicholas Barber, who didn't like the film, describes the technical wizardry as "frighteningly advanced".
"The textures of leathery skin and thick hair are so convincing that you quickly forget that you're watching actors in motion-capture suits," he says. "You feel as though you're watching real live apes, even if those apes are carrying assault rifles and riding horses."