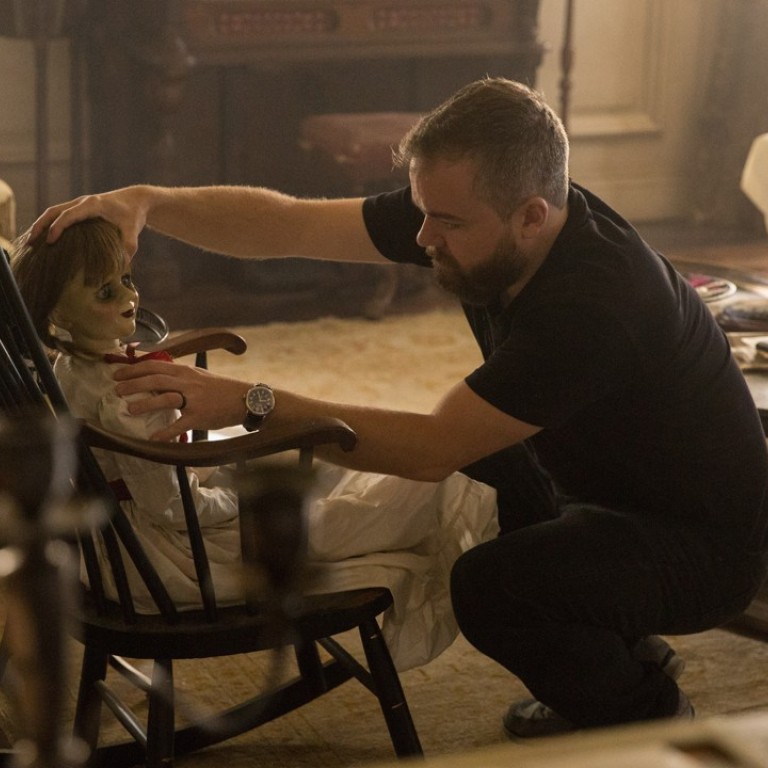 Annabelle: Creation director David F. Sandberg's horror inspirations and how he brings fresh twists to the genre
Hollywood outsider David F. Sandberg, who shot to fame with YouTube video short Lights Out, says he was determined to make creepy doll origin story look fresh, but says he took cues from The Haunting and The Shining
Kids do the strangest things in horror films. They go into rooms they are specifically told to stay away from. They skulk around creepy houses at night. They jab at potentially demonic scarecrows.
The kids in Annabelle: Creation do all of the above. The results, inevitably, are not in their favour.
The new film is an offshoot of the universe from The Conjuring, which was based on a real-life story about a haunted house in the US state of Rhode Island and features a possessed doll named Annabelle. The film is again produced by Peter Safran and horror film maestro James Wan, respectively the series' long-time producer and creative mastermind.
This latest instalment, which opens in a small American town in the mid 1940s, delves into how Annabelle came into being. Along the way, there is a group of orphaned girls seeking a home, a couple devastated by a tragedy that took place years earlier – and plenty of things that go bump in the night.
This follow-up to 2014's Annabelle was directed by David F. Sandberg, the Swedish-born filmmaker who has long been captivated by the horror genre; he remembers, as a 10-year-old, convincing his mother to get the guy in the video rental shop to let him check out scary films.
"I started early with A Nightmare on Elm Street," says Sandberg. "I'm sure it was a bit of that forbidden thing – these were movies for grown-ups that I wasn't supposed to see. But that [fascination] stuck around, even though they are not forbidden for me any more."
The director cut his teeth on short films which he released on You Tube, starting in 2006. In 2013, he entered a competition with a two-and-a-half-minute film called Lights Out, which he put together in his flat with his wife, Lotta Losten. The short, about what happens to a young woman when she turns off the lights, became a viral sensation, racking up 100 million views.
"I had no idea that any of this could happen," Sandberg says. "We didn't even make the top six finalists in the competition. But it was insane that all of a sudden, people in Hollywood started emailing, wanting to talk to me."
Last year saw the release of the feature film version of Lights Out, starring Maria Bello, which was produced for US$5 million and made US$150 million, catapulting Sandberg into the big league.
"It was a giant leap even going to make the Lights Out feature," he says. "I'd never been on a film set. I didn't know what all those people on the set did. I had to ask someone, 'When do I call "action"?' It was daunting. And I got depressed halfway through the shooting because there was so much pressure on me. It was my one chance at Hollywood."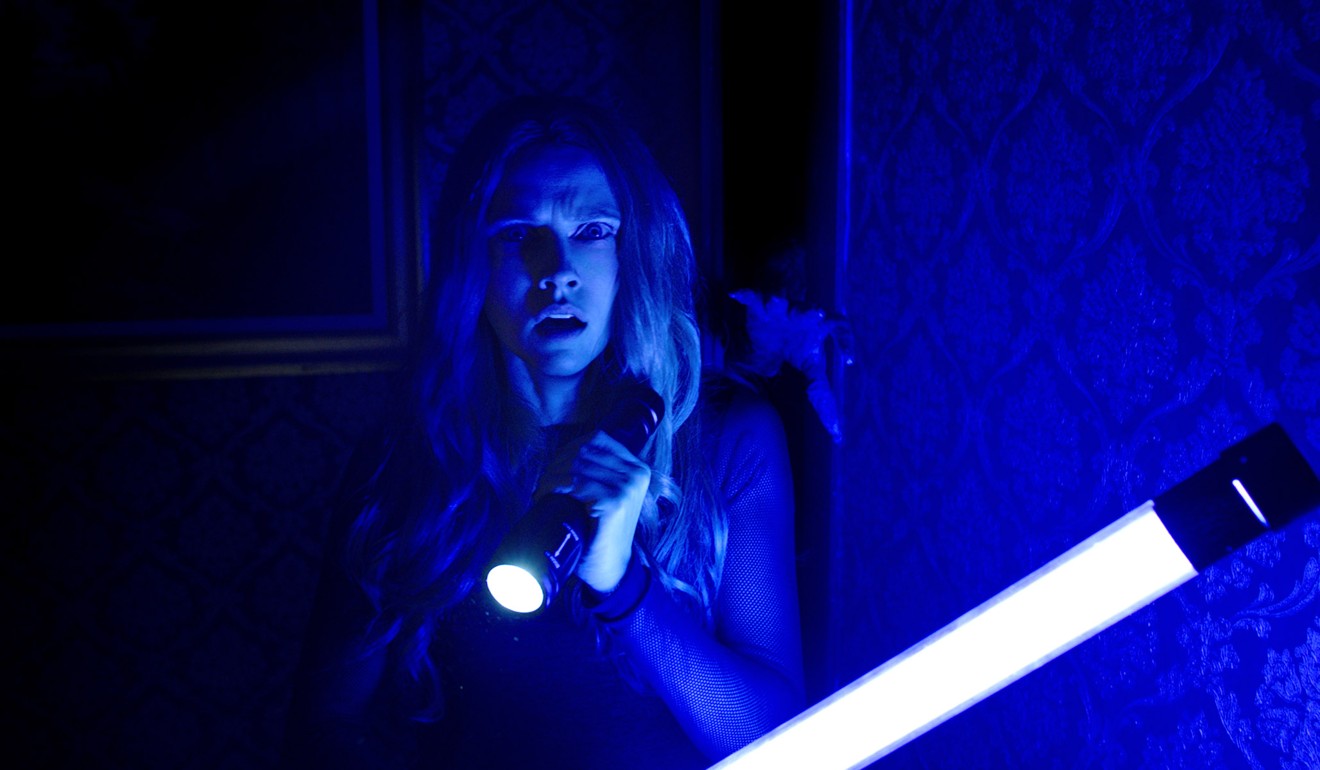 Sandberg apparently survived the experience. With Annabelle: Creation, he wanted to craft a film that had the rich look and feel of a historical drama, and featured a fresh twist on the usual horror tropes such as forbidden rooms and inanimate objects that are suddenly possessed.
"Horror films can look beautiful and still be terrifying," the director says. "They don't have to look ugly. And there were scenes in the movie that weren't in the script but came about because I was inspired being on the set."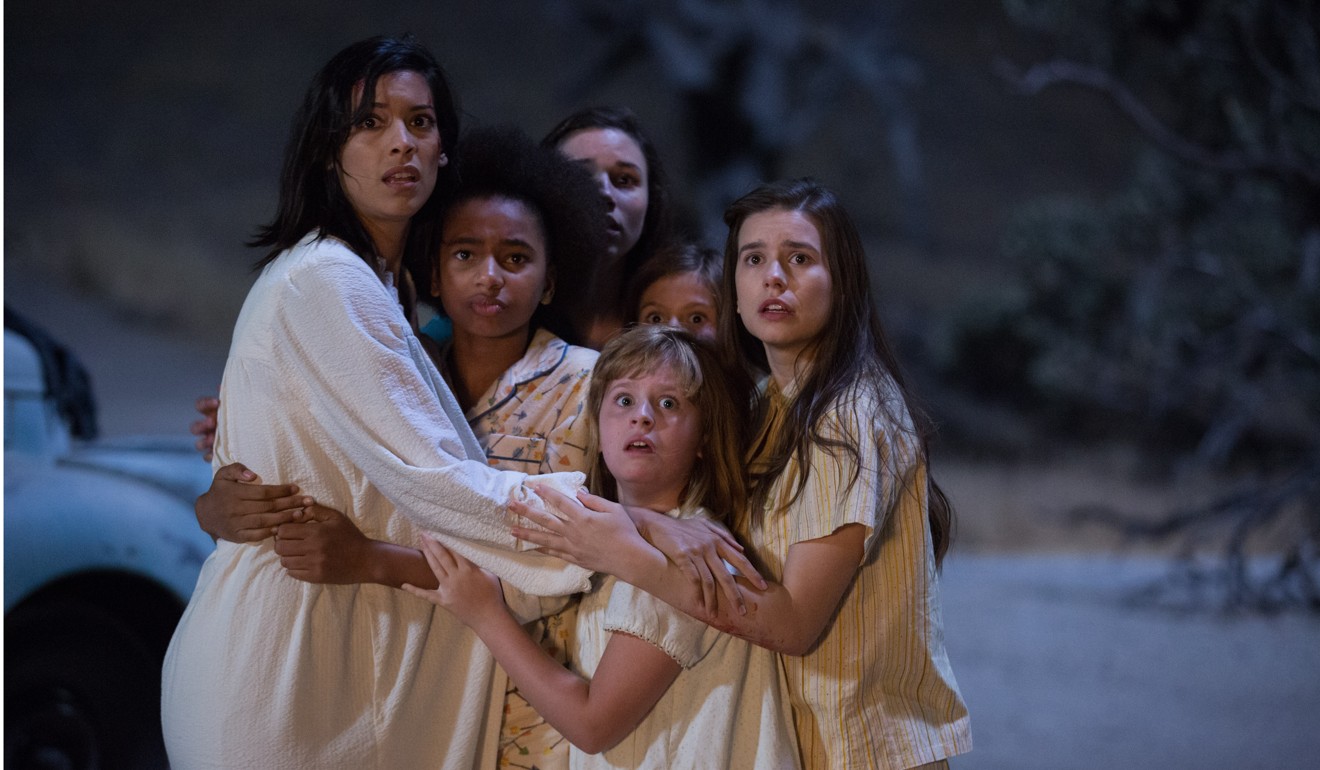 The film stars Australian actor Anthony LaPaglia (from the long-running TV crime procedural Without a Trace), and fellow Australian Miranda Otto, best known as Eowyn in The Lord of the Rings films. They play Samuel and Esther Mullins, a couple in mourning.
When a group of young orphans show up accompanied by their chaperon, Sister Charlotte (Mexican actress Stephanie Sigman), the Mullins decide to open up their rambling home.
"I wanted to play a nun who was different, who was approachable, someone the kids could turn to and trust," says Sigman, who was also on the Netflix show Narcos. "I was a nun, friend [and] mother figure. There were a lot of things to explore."
The new arrivals are thrilled at their spacious new digs. But things start going wrong very quickly.
Sandberg explains that he drew references from the look of the 1999 psychological horror film The Haunting, and the heart-thumping music of The Shining.
"Horror movies are like a magic trick," he says. "You look in one direction, but something comes from somewhere else. The suspense building up to the scares is the most interesting thing."
The director concedes that fans of horror films are a pretty devoted bunch, moving from one set of screen scares to another. "You forget everything else, and you're just in that dark room, with that movie," he says. "It's a great communal experience, jumping and then laughing at the same scenes. But horror is not for everyone. I have friends who will never see anything I've done."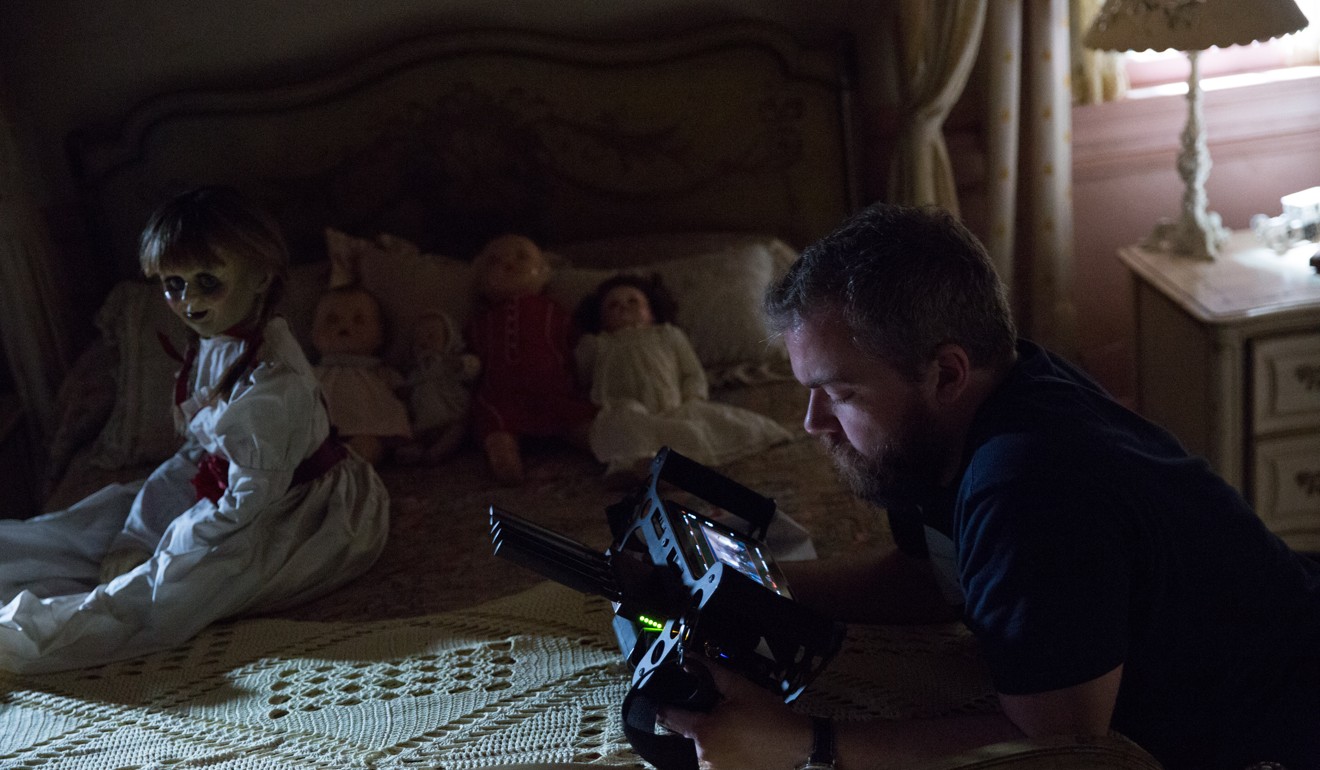 LaPaglia says he was drawn to the script for a simple reason: his 14-year old daughter. "She overheard me talking on the phone about the movie, and her reaction was, 'You have to do this, it's the coolest thing ever.' That made me refocus on it. I saw her reaction, and that's the target audience right there. She and her girlfriends sit around scaring the crap out of themselves."
The actor adds he also appreciated Sandberg's outsider perspective. "He was so entertaining to watch because he's new to Hollywood," LaPaglia says. "He came without baggage. It was just a super-chill set, because David was super-chill."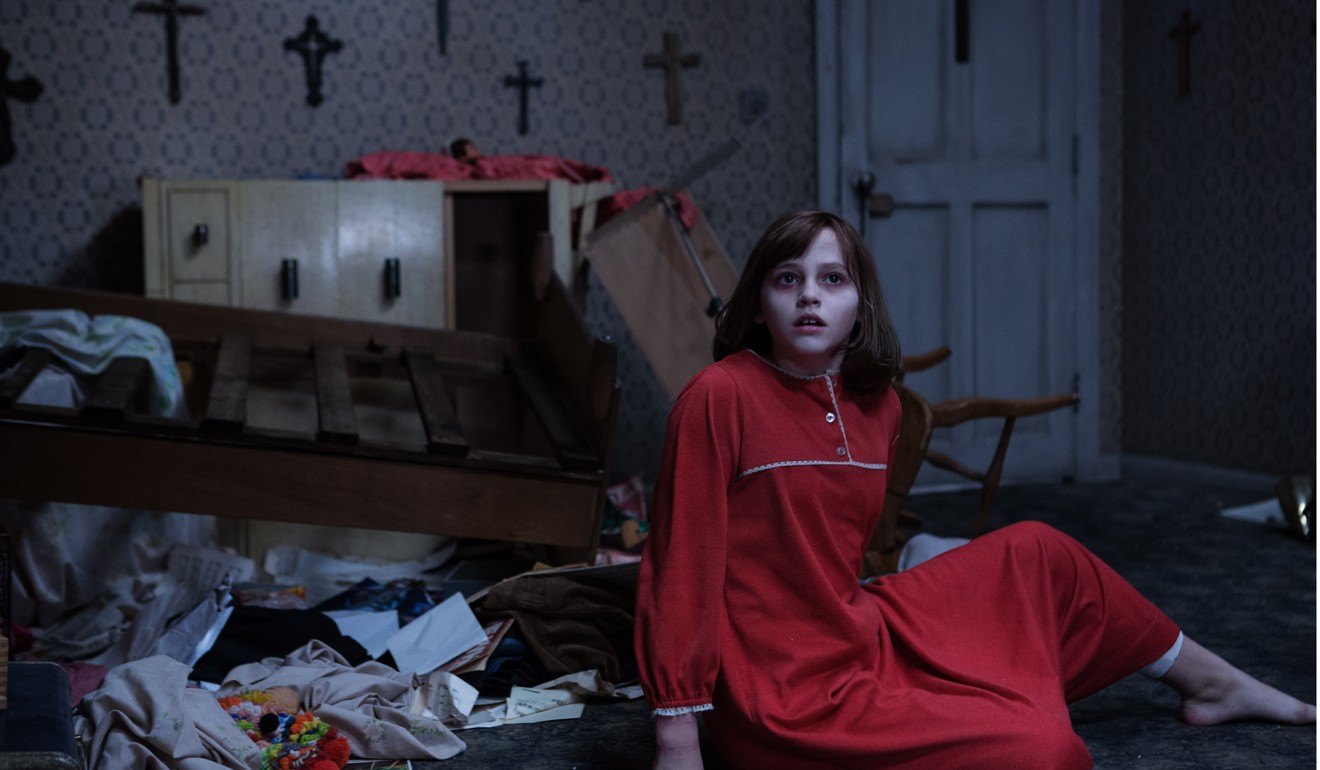 Even though the stakes are higher – The Conjuring films are one of the most successful Hollywood horror franchises in recent times – Sandberg wanted to retain some of the maverick filmmaking approach of his earlier YouTube days.
"I learned not to prepare as much," he says. "On Lights Out I was so concerned that I did storyboards and diagrams and lists. But I learned that on a film set you can't always plan things. Sometimes you run out of time, or there are technical issues, or you just come up with something better. Our approach on this film was, 'We'll figure it out on set together. We'll make it work.'"
Annabelle: Creation opens on August 10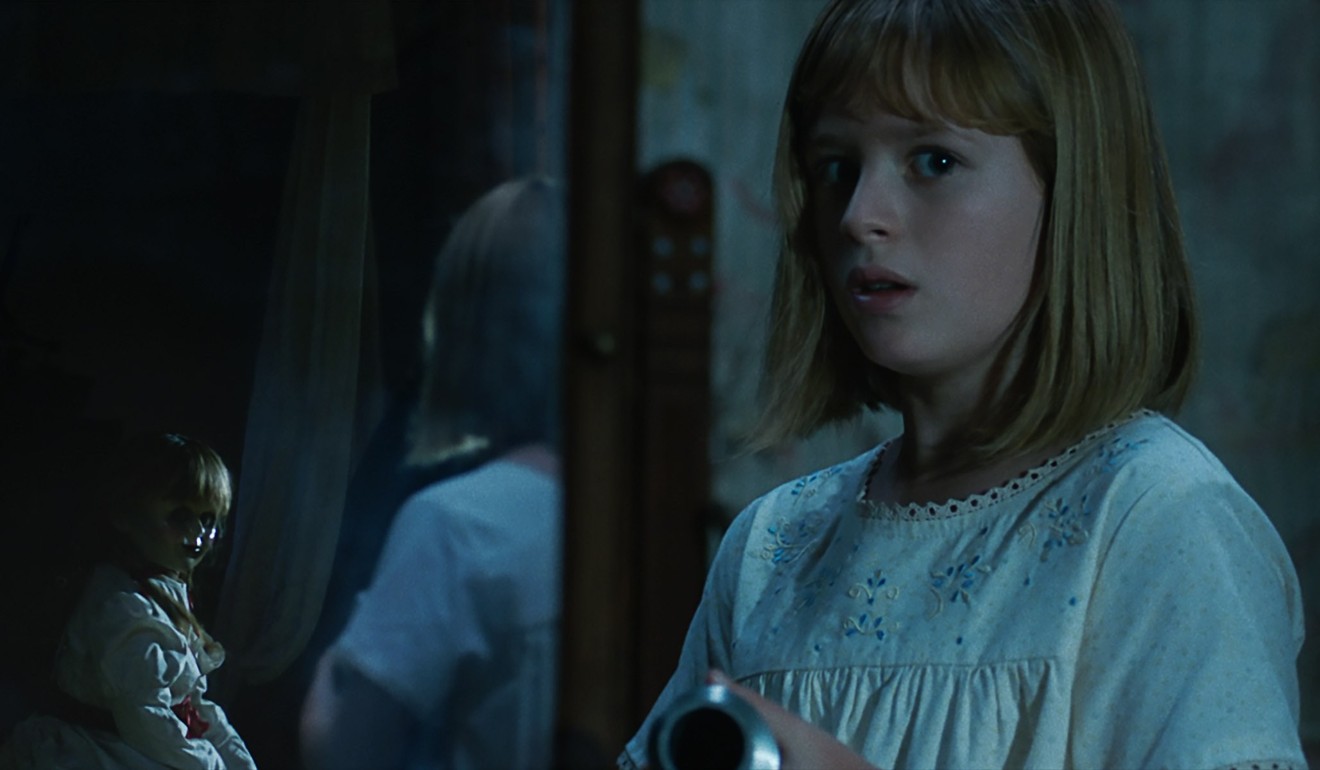 Want more articles like this? Follow SCMP Film on Facebook
This article appeared in the South China Morning Post print edition as: Happy haunting