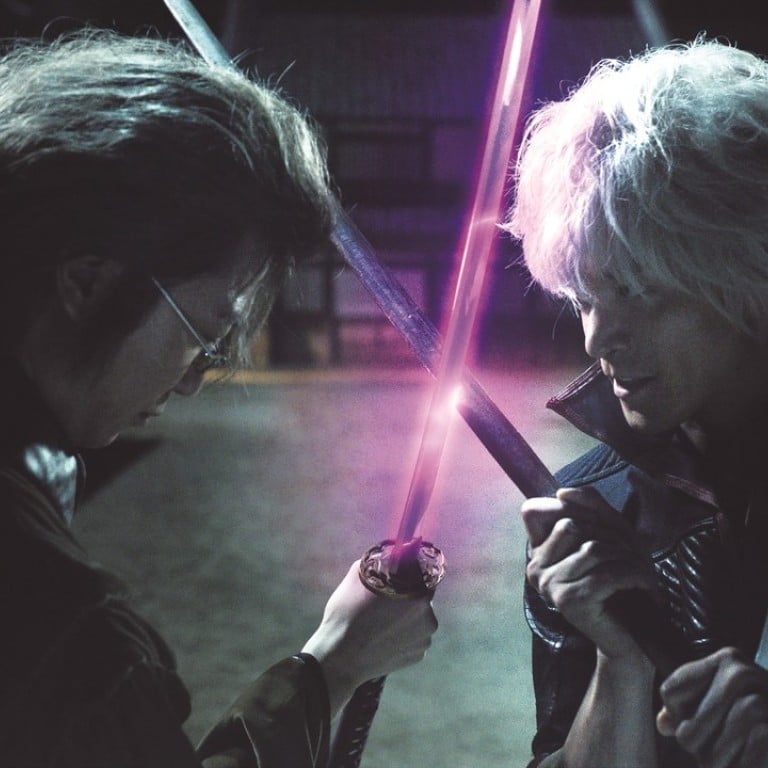 Review
Film review: Gintama – live-action take on Hideaki Sorachi's manga is exhausting and impenetrable for all but fans
Big-screen adaptation of bestselling manga is a relentless sugar rush of visual stimuli but it might feel flat and boring to the uninitiated
2/5 stars
Samurai warriors and alien invaders exist side-by-side on the streets of Edo period Japan in Yuichi Fukuda's big-screen adaptation of Hideaki Sorachi's bestselling manga. While this chaotic mash-up of sci-fi and period drama aesthetics triggers a relentless sugar rush of visual stimuli, Gintama proves an exhausting and alienating experience for the uninitiated.
Sorachi's creation has sold more than 50 million issues since its 2003 debut in manga bible Weekly Shonen Jump. Since then, the exploits of frustrated samurai Gintoki and his friends have appeared in numerous different formats, from light novels to animated television series, leading with a frenetic sense of humour and knowing self-awareness.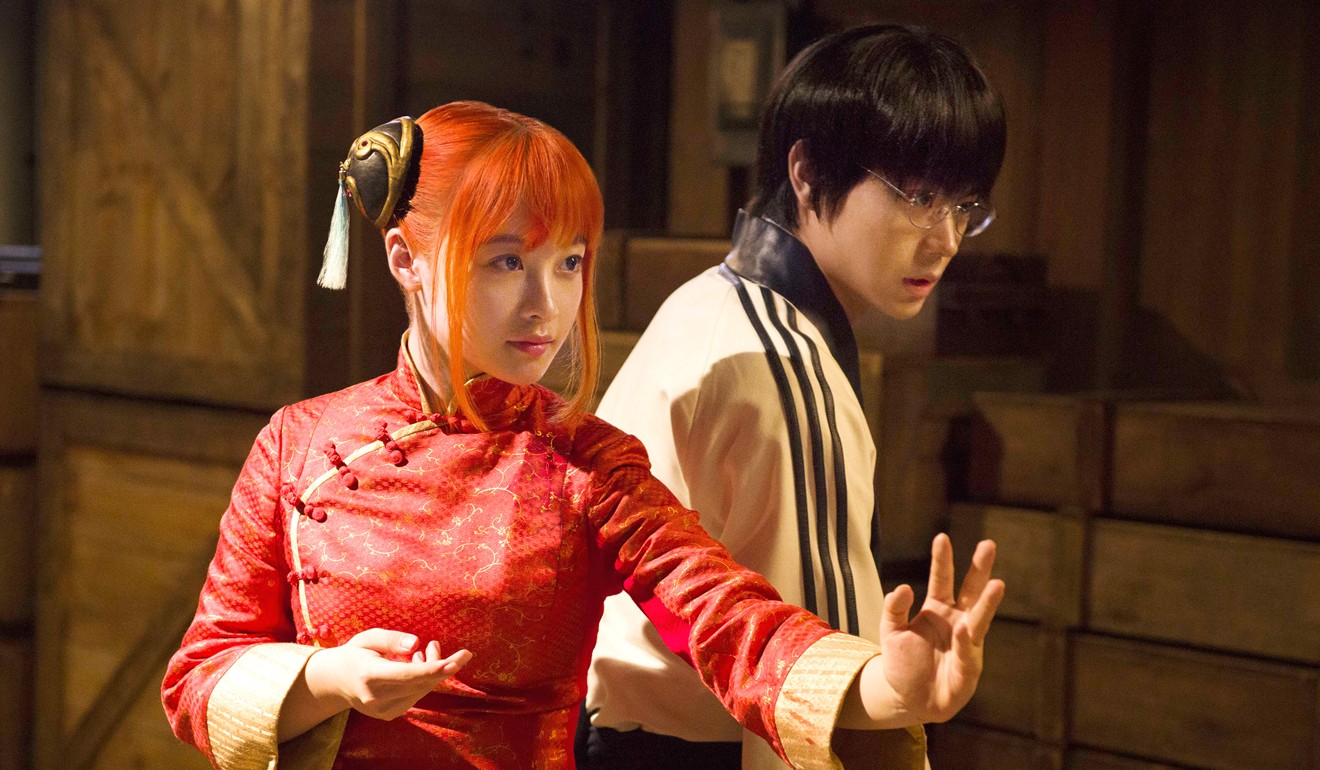 Twenty years after an alien invasion, the occupying Amanto (literally "Sky People") have outlawed swords, leaving the Shogunate in disarray. Gintoki (Shun Oguri), together with apprentice Shinpachi (Masaki Suda) and alien girl Kagura (Kanna Hashimoto), run a ramshackle detective agency, and are hired to track down a deadly serial killer who wields a super-charged crimson blade.
What follows is two hours of chaotic high jinks propelled by slapstick humour that literally makes the camera shake. Characters openly reference other manga properties, from One Piece to Nausicaa, while calling out poor effects work and even reading the very comic their own story is published in.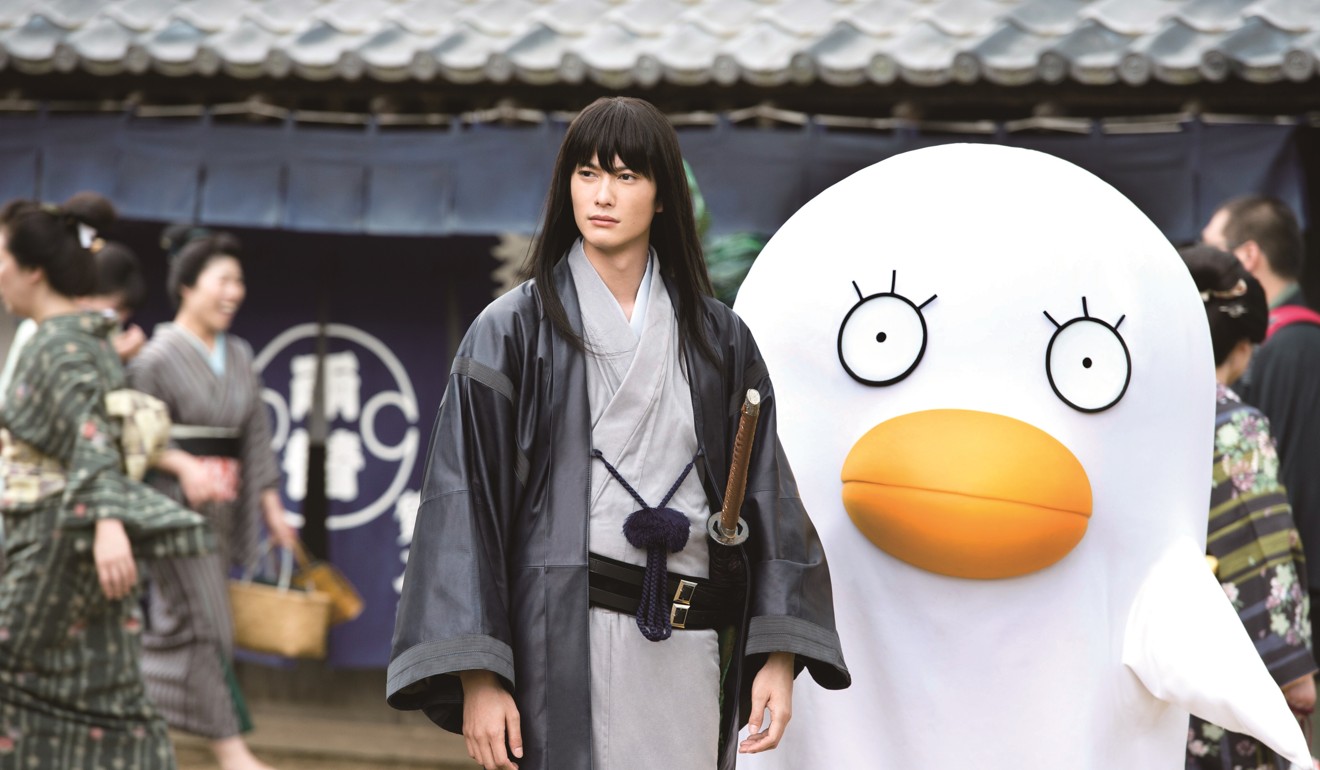 In the past, writer-director Fukuda has spun kitschy concepts like Hentai Kamen and Kids Police into genuinely funny and inventive cinema. For all its visual bells and whistles, however, Gintama feels flat, impenetrable and interminably long.
Gintama opens on August 17
Want more articles like this? Follow SCMP Film on Facebook