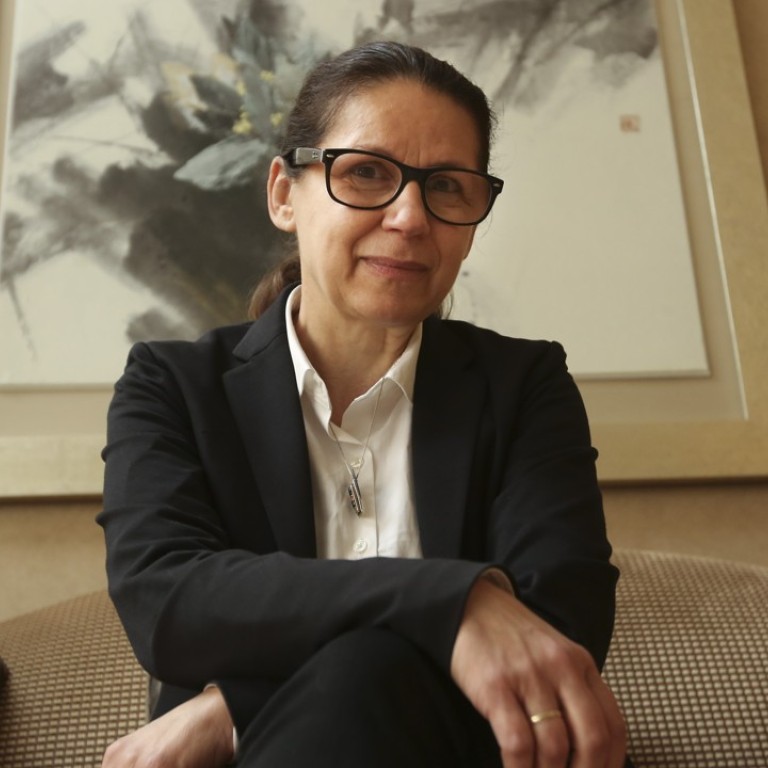 Hungarian filmmaker Ildiko Enyedi on Berlin Golden Bear winner On Body and Soul, and her 18-year absence from cinema
Enyedi took a break to raise her children, and then worked in television before her triumphant return to the silver screen with a romantic drama about two misfits who share the same dreams – literally
When Ildiko Enyedi won the Golden Bear – the top prize of the Berlin Film Festival – with her new film On Body and Soul in February, it probably came as a bigger surprise to the Hungarian writer-director than the international film community who have followed her work since My Twentieth Century, her award-winning debut from 1989.
"For me, it's a very intense period of communicating – when you worked on something for two years, and then you felt that absolutely unknown people understand exactly what you mean [by it]," says Enyedi of the Berlin premiere of On Body and Soul, the first feature film that she directed since 1999's Simon, the Magician.
"I was sitting in the audience, and I heard the laughs and the fears and everything … This is perhaps the most wonderful human experience – just to feel yourself understood. That you are part of humanity! You are not alone! It's a very elementary feeling. That's why you do anything – why you cook a meal. When they say, 'Hmm, it's yummy,' then you feel that you have a place on Earth."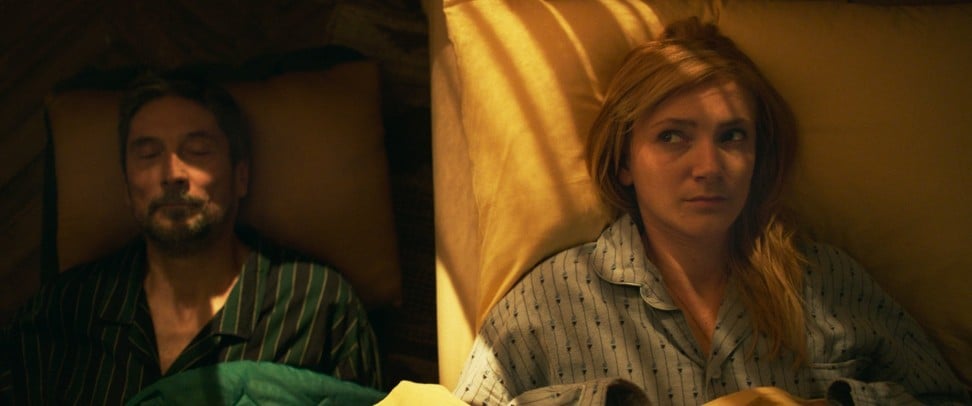 Enyedi's film follows two slaughterhouse workers – Endre (Geza Morcsanyi), the gentle, middle-aged financial director with a dead arm; and Maria (Alexandra Borbely), the OCD-afflicted, pathologically introverted quality inspector – as these lonely misfits learn to accept each other after discovering that they've been sharing the same idyllic dreams at night, as a pair of deer in love with each other.
While it is easily one of the strangest romantic comedies that the audience will come across in some time, On Body and Soul turns out also to be a reflection of the 61-year-old Enyedi's own social discomfort.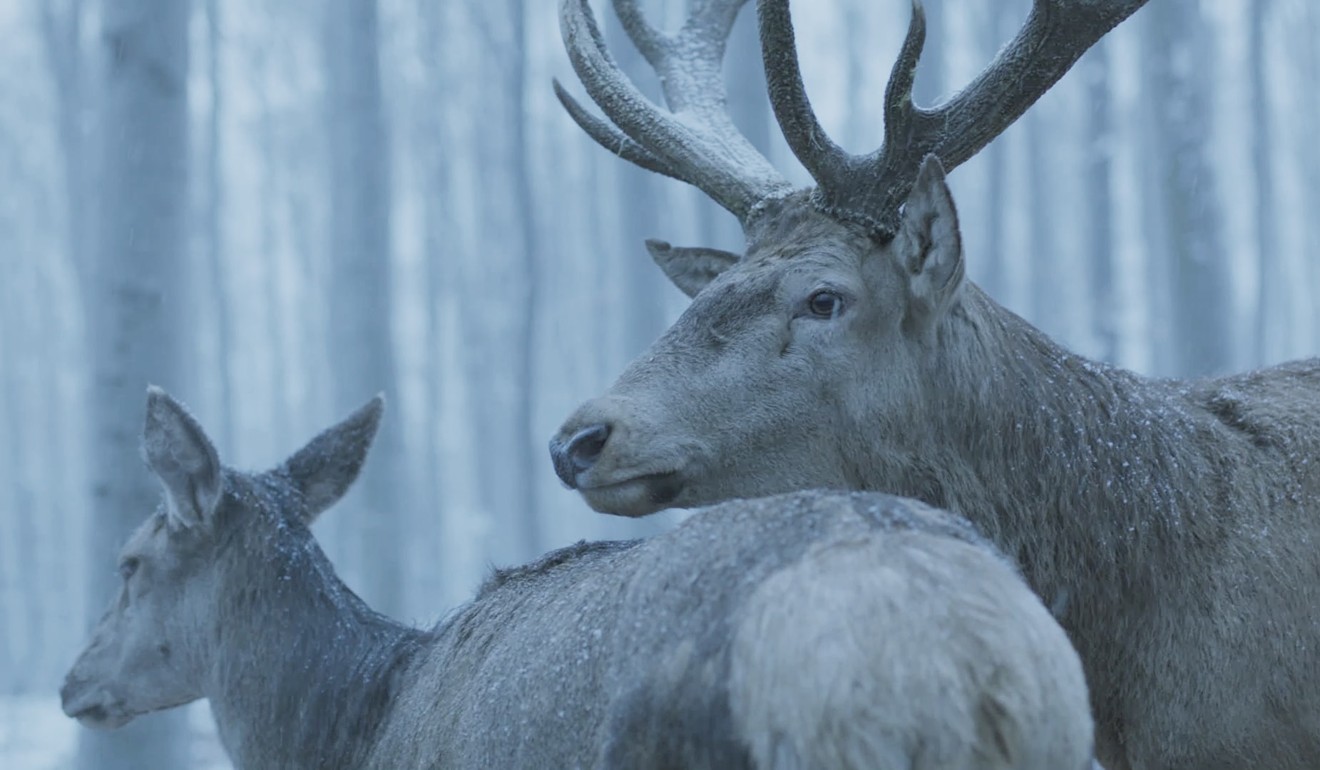 "Many of Maria's communication problems, I know what it's about," she says. "If we are sitting like this in an interview, I very much want to communicate and I'm rather resourceful, and I don't feel myself awkward. But if we're standing in a party and we have to make small talk, I would be a disaster – even today."
It was Enyedi's intention to leave Maria's condition vague ("We didn't want to define in the film what sort of illness this is – and if this is an illness or not"), but even she was pleasantly surprised when the character setting was met with keen approval from parents of autistic children.
"These parents [were] so thankful to me after many screenings. Because we didn't want to make [the character] a medical case, they had the feeling that we treat Maria and show her the same way they see their own child – first of all, as a wonderful human being, and afterwards, with such and such problems. It's a surprise present from the audience."
Indeed, Enyedi was just as surprised by how smoothly her film came together. While it generally takes her a year – and several rewrites – to finish a screenplay, On Body and Soul was written in a "shockingly short, very intense" few weeks. The film was completed after 38 shooting days with the human actors, and six with the deer in the snowy forest of Bükk National Park, in northern Hungary.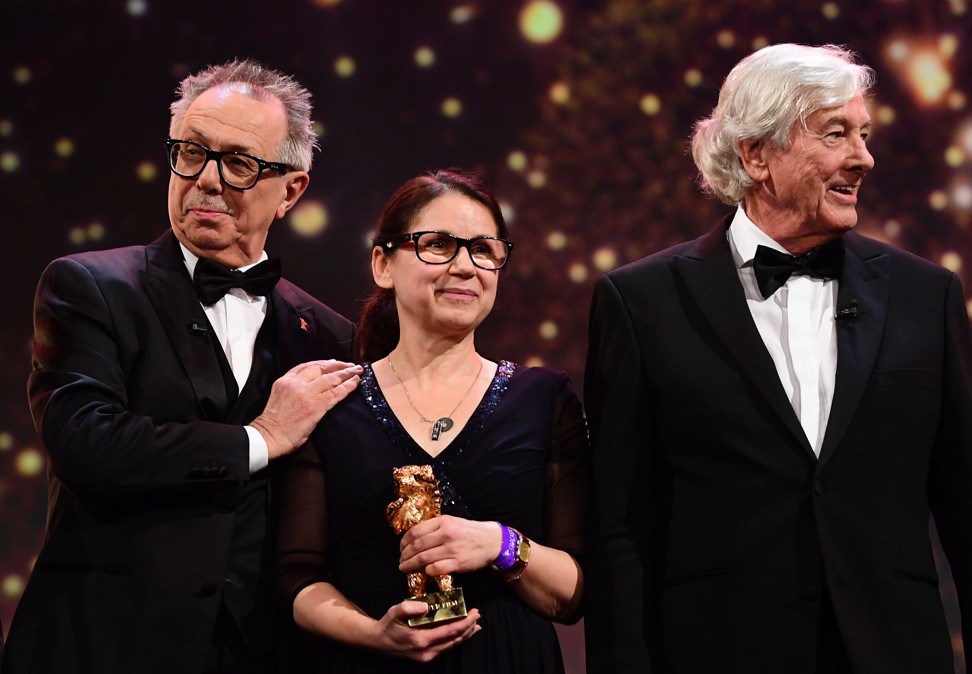 Then it triumphed in Berlin – in both commercial and critical ways. In the days between its premiere screening and its big win on the last day, the film had been sold to 58 countries even before the prize was announced. "These distributors perhaps know something that I don't know," Enyedi says. "I was absolutely sure that it's a tiny art-house film."
Enyedi herself had been kept on the periphery of the filmmaking world for 18 years before being shuffled back to its centre this year, and she acknowledges that her experience is not unlike that of Maria, who conquers her lifelong psychological issues to make a warm return to the human world. "It's a very heart-warming feeling," says the director.
Back in the 1990s, which she regards by far as the best time of her life, Enyedi was making a film every three or four years. The joy was doubled when she gave birth to a daughter after making My Twentieth Century, and then a son after Magic Hunter (1994).
"I wanted to be with them a lot," she says. "I'm a rather introverted person, and somehow with my kids I had the chance to relive a new childhood, perhaps a more relaxed childhood. I learnt to really swim because of them, to ride a bicycle because of them, so it was a very freeing and complete experience that I didn't want to miss."
Once her children were both in school in the 2000s, Enyedi decided to focus again on her career – but found no easy route back. "[At the time] I thought, 'Okay, now I speed up. I have so many projects.' I had two ready, wonderful scripts, and then nothing happened. It was not because I slowed down; it was because financing couldn't be gathered. It was destroying, I think, for anybody."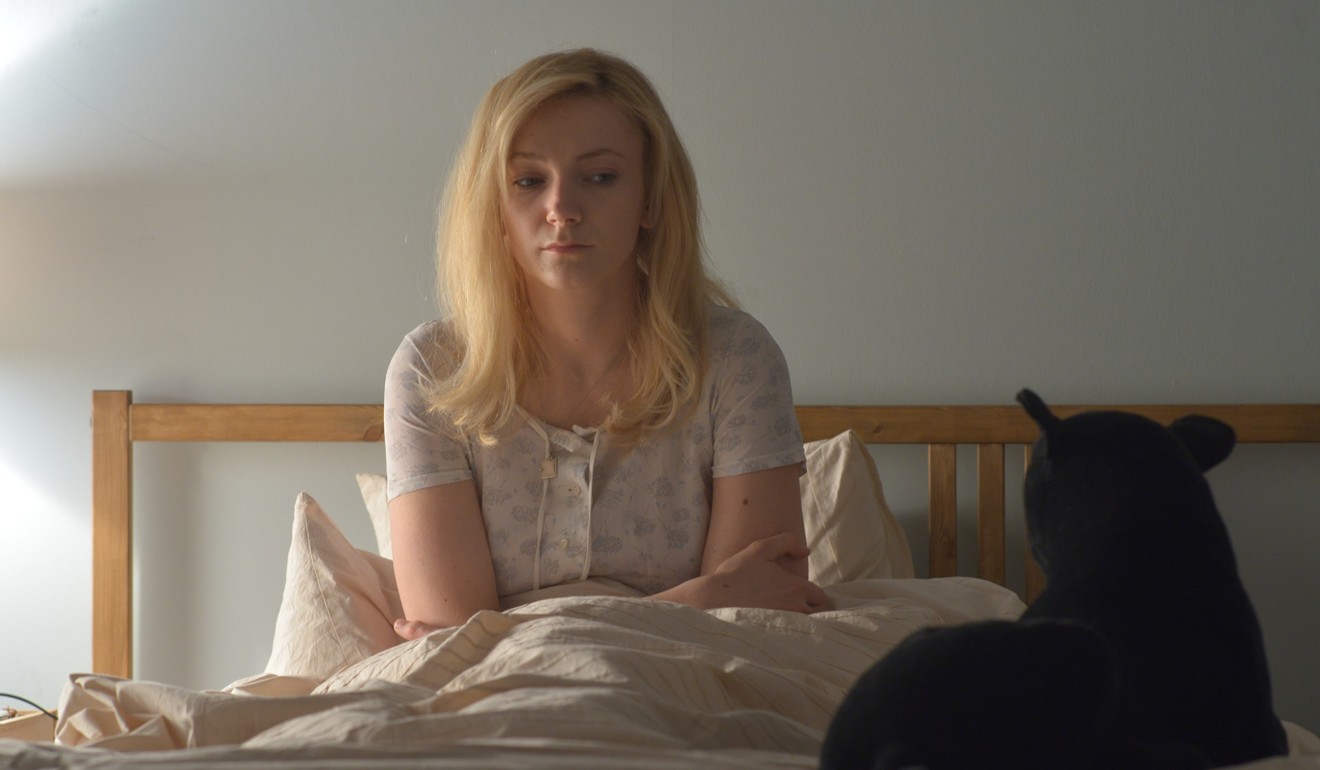 The helpless feeling reminded Enyedi of an earlier experience, when she shot Tamas and Juli (1997) in a Hungarian mine that later closed down. "I saw those people do this really hard work with such a big laugh and attachment to the work. So imagine a miner, when the mine is closed, sitting at home, losing something he loves the most to make his life. It's a bit of the same thing with filmmaking."
Enyedi wrote five scripts during those years and "got very positive responses", only to see them fail to secure financing, one after another. When she gives me a detailed description of one of them – a tale set in 1939 about Hungarian scientists who fled fascism and ended up in New York, running a major military project for the US – it's obvious how passionate she still is about her stories.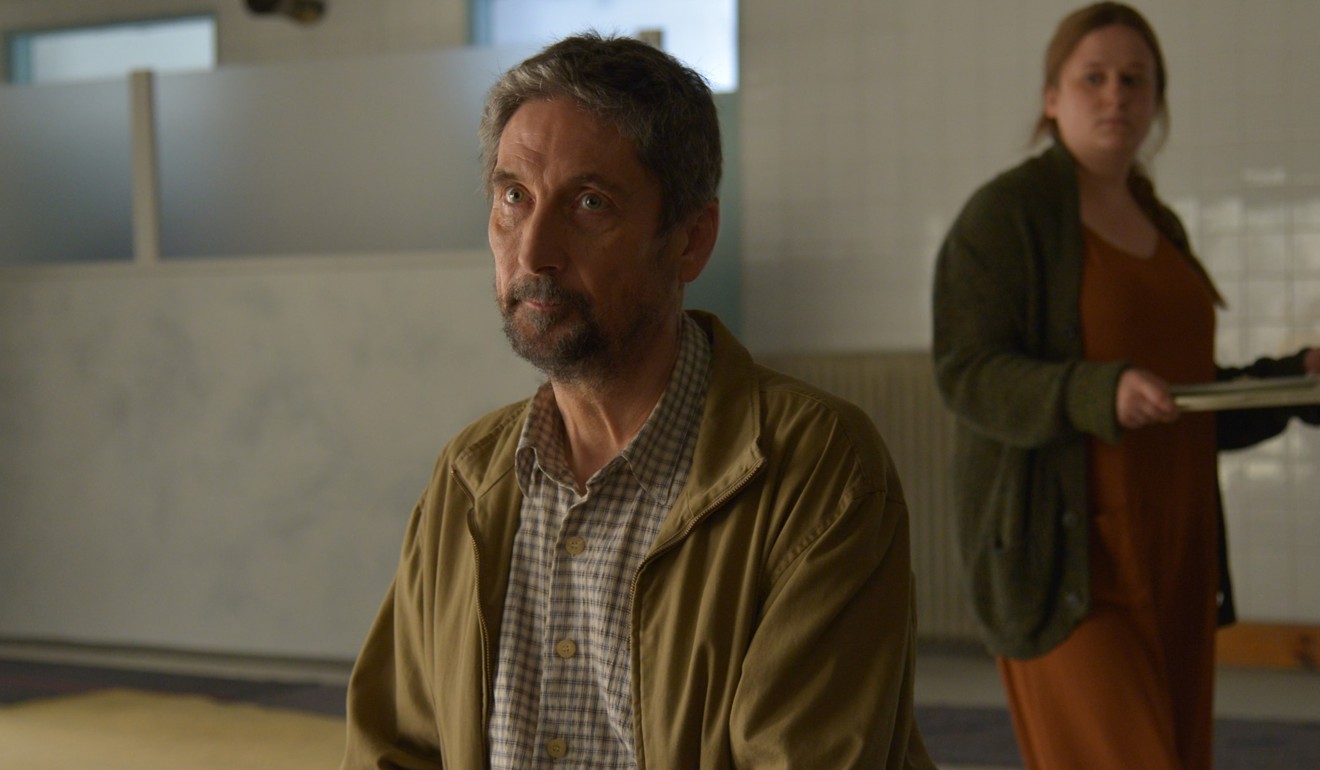 And after a rewarding spell directing for HBO Europe – Enyedi was responsible for three of the five storylines in Terapia (2012-14), the Hungarian version of an Israeli television series, BeTipul, about a psychiatrist and his work – and then the vital win for her comeback feature, the filmmaker is eager to again work on her own projects.
Enyedi has recently finished the script for what she hopes to be her next film: a novel adaptation tentatively titled The Story of My Life, about the "very strange and very complex" relationship between a Nordic sea captain and a middle-aged Chinese gentleman he befriends in 1920s Shanghai.
By the way Enyedi describes it, the project certainly sounds more appealing than On Body and Soul, which she summarises for me as being "really about two clumsy people who are mostly just sitting and standing and watching television, and so on".
Or perhaps she's just kidding. Here is, after all, a filmmaker who can afford to see the funny side of her vocation, having finally caught her first big break in 18 years.
On Body and Soul opens on August 17
Want more articles like this? Follow SCMP Film on Facebook
This article appeared in the South China Morning Post print edition as: Deer to her hart