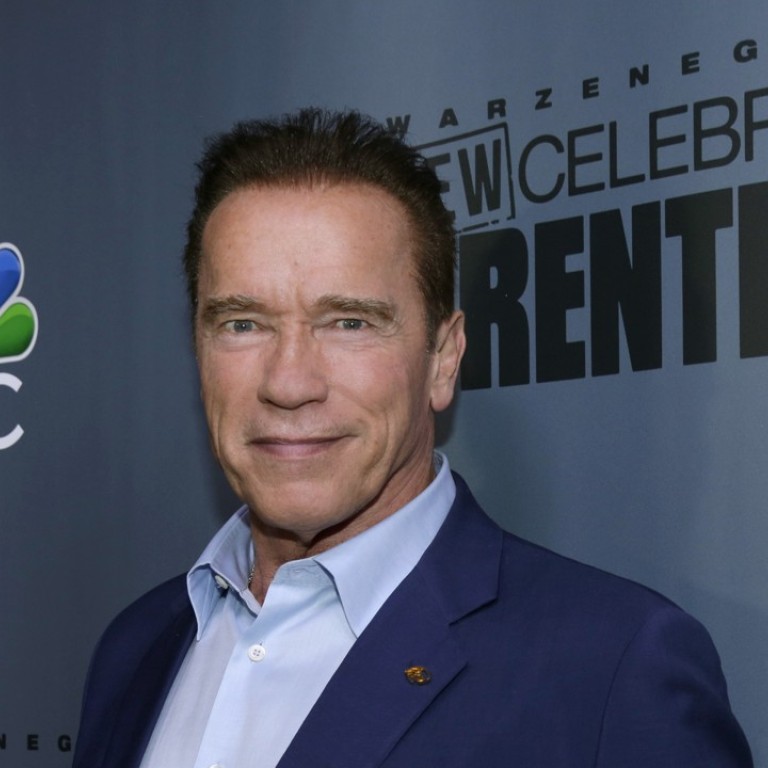 No New 'Apprentice' Episodes Being Planned by NBC, Metro-Goldwyn-Mayer
After 15 seasons, the hit show's ratings have seen a decline and things are even more complicated with the show's relationship to its controversial former host
By Leon Lazaroff
NBC's "The Apprentice," which helped catapult Donald Trump into the White House, has been all but cancelled amid a steady decline in ratings and its close association with the reality-TV show's contentious former host.
Neither NBC, a unit of Comcast Corp., nor Metro-Goldwyn-Mayer Studios Inc., which owns rights to the show, have any plans to produce any new episodes of "The Apprentice" or "The Celebrity Apprentice", shows that made the real estate developer millions of dollars and helped catapult him into the White House, according to sources close to the matter.
Ratings for "The Apprentice" and its spin-off, "The Celebrity Apprentice," had been declining in recent years, a trend underscored by "The New Celebrity Apprentice" hosted by Arnold Schwarzenegger, which attracted the smallest audience of any of the serial's 15 seasons during an eight-week run that ended in February.
By declaring his candidacy and foregoing the possibility of further seasons of "The Apprentice," Trump may have lost out on millions of dollars. In a 2015 filing with the Federal Election Commission, Trump said he earned nearly US$214 million over the course of 11 years a host of both shows.
Yet NBC and MGM have largely moved on from "The Apprentice," the brainchild of the star reality-TV producer, Mark Burnett. Both companies have assembled long pipelines of dramas and reality-TV productions, precluding any need to green light another season of the franchise despite it having been a mainstay of NBC's prime-time schedule for more than a decade.
"There are no plans to put it back into the slate anytime soon," said one of the sources.
Renewing "The Apprentice" has also been complicated by Trump's election to the presidency, said one of the sources. A string of controversies that began early in his presidential campaign made "The Apprentice" less attractive given its close association with the New York businessman, said one of the sources.
The decision by both media companies to pursue other projects, however, was made well before the recent backlash against the president's claim equating American Nazis and Klan followers with those who rallied against them in Charlottesville, Virginia earlier this month, said the sources. NBC cut ties with Trump in June 2015, shortly after he announced his candidacy for the Republican presidential nomination by declaring that "When Mexico sends its people, they're not sending their best...They're sending people that have lots of problems...They're bringing drugs. They're bringing crime. They're rapists."
At that time, NBCUniversal also terminated a joint-venture with Trump to air the Miss Universe and Miss USA beauty pageants. NBC and MGM declined to comment on plans for "The Apprentice," or its spin-offs.
For 14 seasons, Trump hosted "The Apprentice" and its spin-off, "The Celebrity Apprentice." Ratings peaked early as the show's total audience at its debut in 2004 exceeded 20.7 million, surpassed by only "Sunday Night Football," according to Nielsen. Though viewership for "The Celebrity Apprentice" would total 9.1 million in 2011, the show's popularity has subsided in recent years, slipping to under 6 million viewers in 2013.
Trump's last appearance as host came in February 2015, four months before announcing his candidacy for the Republican presidential nomination. More recently, the president took home an undisclosed amount of money for an executive producer credit for "The New Celebrity Apprentice" with Schwarzenegger, a former California governor, film actor and world champion body builder.
If Trump had not opted for a career in politics and had convinced NBC and Burnett to produce another season of "The Apprentice," he stood to earn millions of dollars.
To be sure, Trump's businesses have benefited from his election victory. His resorts, hotels and restaurants have increased membership fees and enjoyed higher occupancy rates as a result of him becoming president. Trump has also used the presidency to publicise his various businesses, including a winery near Charlottesville, Va., which he cited at the end of an August 16 press conference held at the Trump Tower in Manhattan.
For NBC, a new season of "The Apprentice" has become less important given the success of its Universal Television Alternative Studio, a one-year-old facility that serves as the headquarters for the company's reality-TV productions. NBC and other media companies are producing more of their own shows in-house in order to control costs and streaming rights.
Earlier this summer, NBC launched "World of Dance" from its new Los Angeles studio and is scheduled to show "The Handmade Project" with Amy Poehler and Nick Offerman in January and "The Awesome Show" with Chris Hardwick in the spring of 2018. NBC also retains two of the highest-rated reality franchises on television, "America's Got Talent" and the "The Voice."
Meanwhile, MGM, a privately-held television and film studio, is in the midst of a turnaround having exited Chapter 11 bankruptcy in December 2010, and under CEO Gary Barber, eliminated nearly all of its debt. MGM has controlled "The Apprentice" since 2015 when it took full ownership of Burnett's production company.
As part of that 2015 transaction, Burnett was made president of MGM Television and Digital Group, signing a five-year deal. Elevating Burnett's role at MGM remains a part of Barber's strategy to expand the studio's television business. In April, MGM took full control of the premium cable-TV channel, Epix, in a deal valued at US$1.03 billion.
Like NBC, MGM also a large pipeline of TV serials, which it licenses to broadcast and cable-TV networks. Those shows include "Vikings" on the History Channel, "Fargo" on 21st Century Fox's
FX Networks, "The Handmaid's Tale" for Hulu, and "Beat Shazam," also for Fox. MGM also produces "Shark Tank" for Walt Disney Co's ABC and "Survivor" for CBS, and recently announced plans to produce a 10-part series, "Stargate Origins," a prequel to the 19943 movie.
When it comes to "The Apprentice," the media companies that brought Donald Trump to prime-time television aren't looking to bring him back.