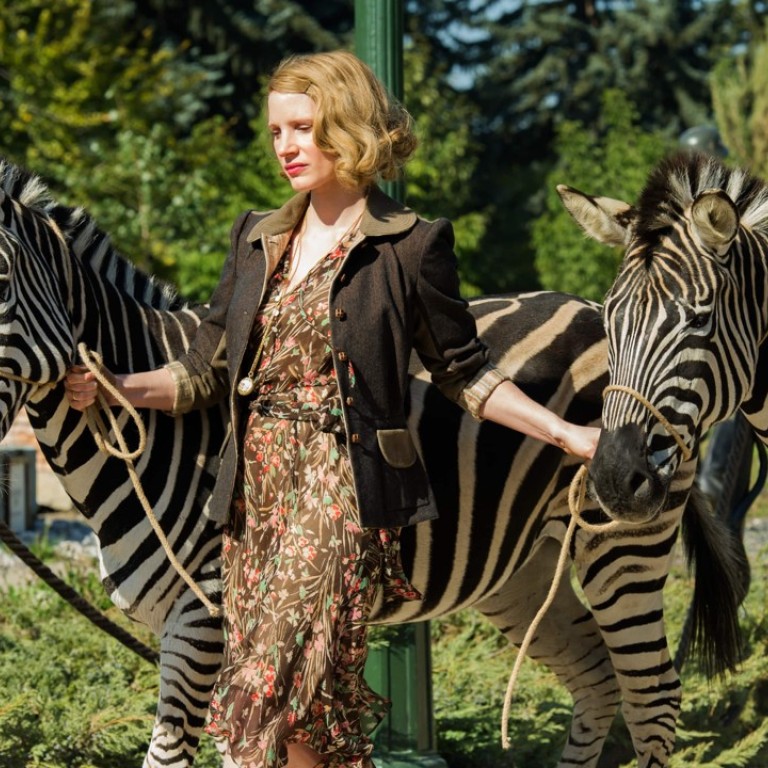 Review

|
Film review: The Zookeeper's Wife – Jessica Chastain saves refugees and animals in plain wartime drama
An inspiring true story of two Poles who sheltered Jews in their zoo in Warsaw during the Nazi occupation of their country, the script tries too hard to explain the situation, instead of relying on nuance and cinematography
3/5 stars
The Zookeeper's Wife tells the inspiring true story of Jan and Antonina Zabinski, a Polish zoologist couple who turned their Warsaw Zoo into a hiding ground for Jewish refugees during the Nazi occupation of Poland from 1939 to 1945. Considering that the Nazi Lutz Heck (Daniel Bruhl) – Hitler's top zoologist – and his team had seized the zoo as a breeding ground, that made the Zabinskis' actions extremely risky.
To that end, director Niki Caro and screenwriter Angela Workman devote a chunk of the second act to showing the plan in action: Jan (Johan Heldenbergh) smuggling Jewish citizens inside his garbage truck out of the Warsaw Ghetto; Antonina (Jessica Chastain) befriending Lutz at the zoo to help keep him off guard.
While the film is handsomely shot and few would disagree that Chastain and Belgian veteran actor-director Heldenbergh have the necessary dramatic chops to portray the Zabinskis, the film overall falls flat due to a script that seems to want to explain the tension through exposition rather than nuance.
In one scene, for example, Antonina explains that she loves animals because of their candour – their eyes express their emotions clearly, unlike humans with all their deceptions and hidden motives. This monologue is intercut with scenes of Lutz breaking a promise to the Zabinskis. These type of lazy "cute bunnies, good; Nazis, bad" metaphors are sprinkled throughout what would have otherwise been an Oscar-contender.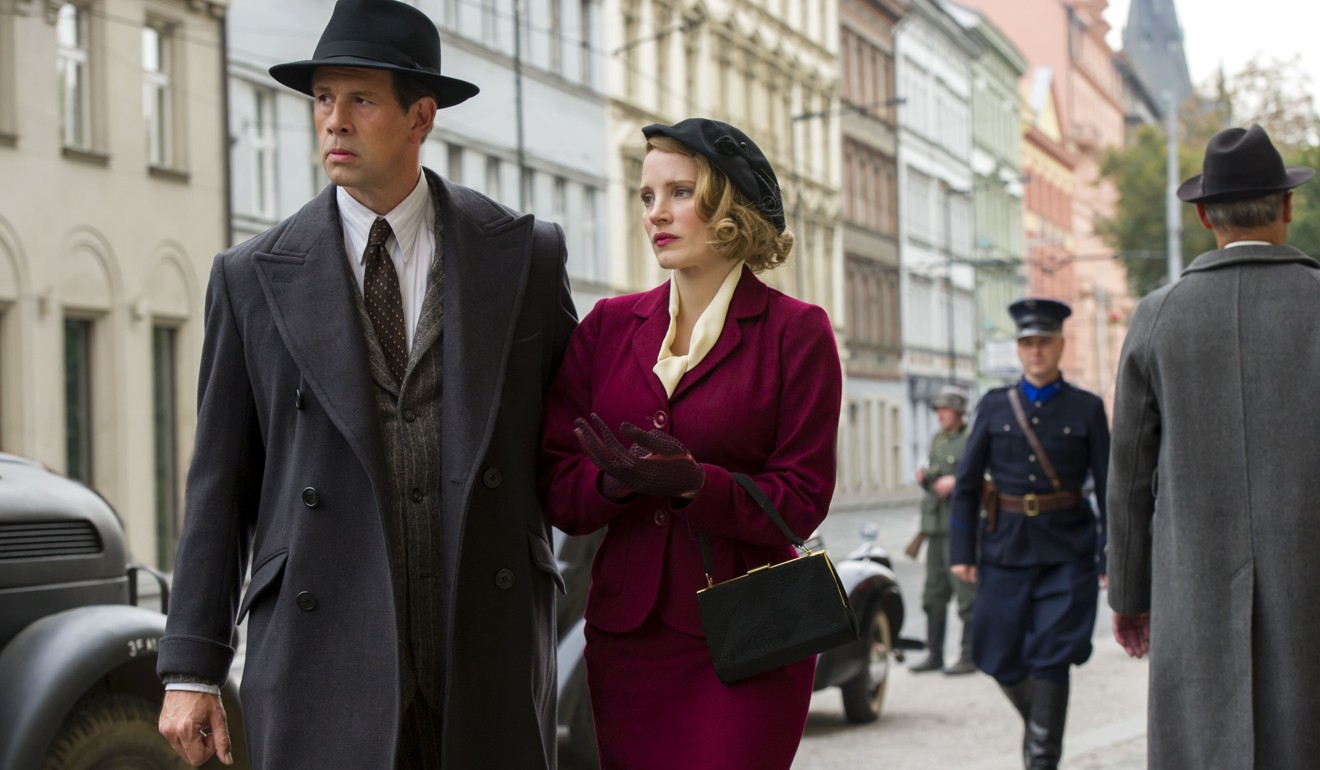 Still, The Zookeeper's Wife is a story worth telling – especially given today's political climate in the US – because it's a story of love, tolerance and courage taking on fascism.
The Zookeeper's Wife opens on September 7
Want more articles like this? Follow SCMP Film on Facebook