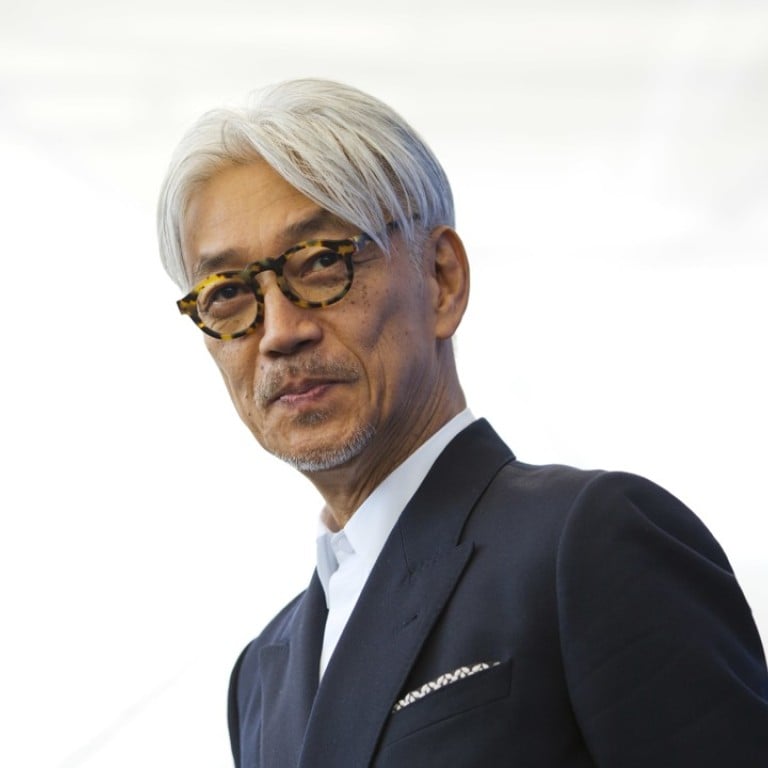 Ryuichi Sakamoto on new documentary Coda, beating throat cancer and David Bowie's best music
The writer of music for films including The Revenant and The Last Emperor, Sakamoto never intended to show his everyday life with documentary Coda, but being diagnosed with cancer during filming changed his approach
Japanese composer Ryuichi Sakamoto was at the Venice International Film Festival to present the world premiere of his new documentary, Ryuichi Sakamoto: Coda, but the 65 year-old, who contracted throat cancer during the film's production, is taking no chances in our interview.
Sakamoto has before him an array of very healthy crudités and ample water to drink. In the film as in our interview he is open about his battle for life, which has placed him in a mood of quiet reflection.
Coda's Tokyo-born director, Stephen Nomura Schible, admits that the film changed after Sakamoto was diagnosed.
"I wanted to follow Ryuichi into his new music, which changed as he was struggling with this mortality," Schible says. "We didn't know what was going to happen next. Ultimately, we allowed his voyage of self-discovery to guide us."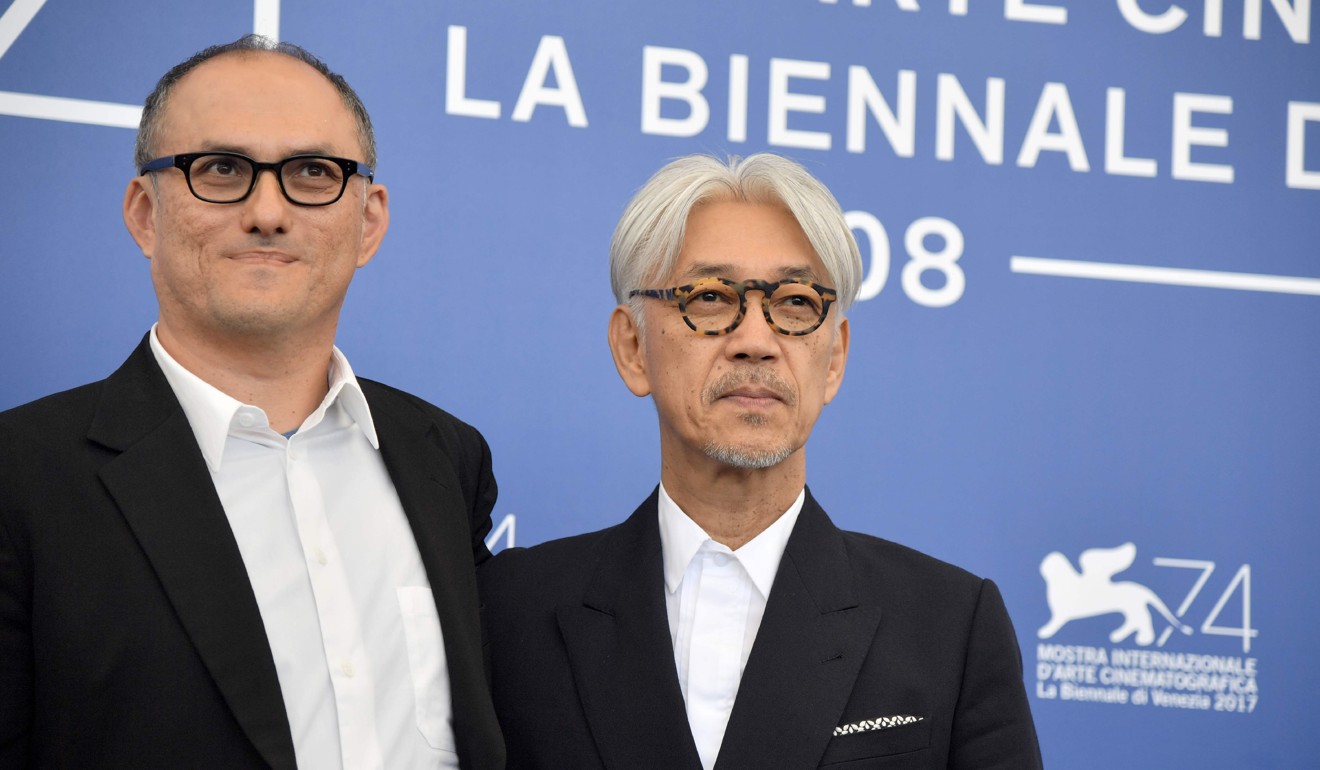 In one of the first scenes, which takes place at a former evacuation site of Japan's 2011 tsunami, Sakamoto sits at a piano playing the theme he composed for the 1983 British-Japanese war film Merry Christmas, Mr Lawrence, exquisitely accompanied by performers on violin and cello.
The piece brought him to world attention. Sakamoto was a pioneer of synthesiser music and even appeared as Captain Yonoi in Nagisa Oshima's film alongside David Bowie as a British army major. In real life, Bowie sadly succumbed to the dreaded disease that Sakamoto has managed to beat.
"Of course, I was thinking about life and death even before the sickness," Sakamoto says. "But three years ago the prospect of death became very real and very, very close to me. If I'd lived 100 years ago I would have died, so it's hard to describe this feeling. I guess it's something we all have to face, but the nostalgia and the longing for something being passed is perhaps the greatest inspiration for music."
His illness, he adds, changed his approach to the film. "I'm a shy person and find all this kind of embarrassing. To show my everyday life to the world was not my intention."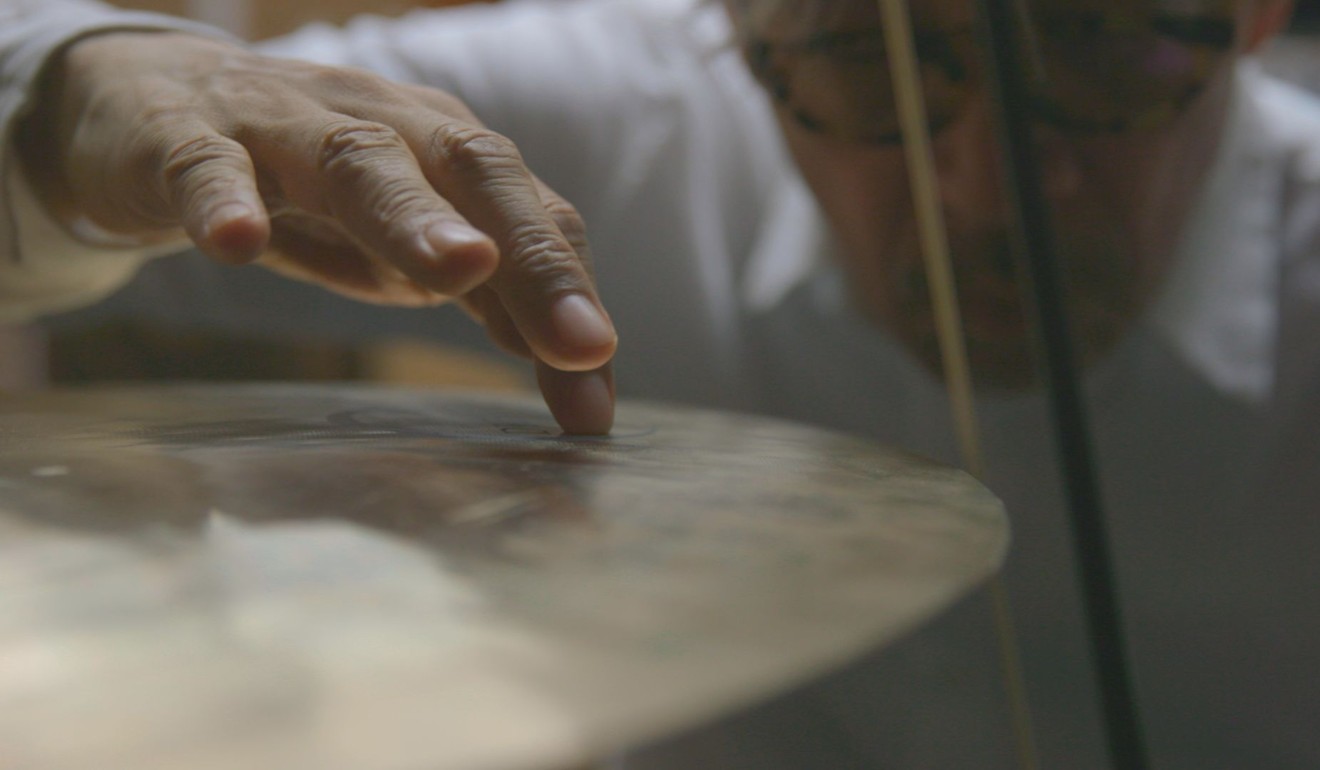 Coda acts as a kind of overview of many parts of his life: his career; the influence of the Fukushima disaster and the earthquake and tsunami that led to his anti-nuclear activism; and his compositions for Hollywood directors such as Bernardo Bertolucci (The Sheltering Sky and The Last Emperor, which won Sakamoto an Oscar and in which he also acted) and Alejandro Gonzalez Inarritu (Babel and The Revenant , which he took on despite being in cancer treatment).
"The Merry Christmas, Mr Lawrence soundtrack was made almost entirely by synthesisers and computers, kind of the same technique as with [Sakamoto's electronic music group] the Yellow Magic Orchestra; it was rare as a soundtrack for films," Sakamoto says.
"Then I started using the conventional orchestra style for Bertolucci's films. Just recently I thought about how maybe I should have kept using the synthesisers more after Merry Christmas, Mr Lawrence; then I would have been a more unique soundtrack composer than I am now. It could have been my signature. But then probably Bertolucci would not have offered me to compose for his films."
While he scoffs at the idea of having any acting talent, Sakamoto was impressive in both Merry Christmas, Mr Lawrence and The Last Emperor, admitting he could not turn down such esteemed directors. He chuckles at how he has never received any acting awards and likens himself to Elvis Presley in terms of acting talent.
"When we went to see the first rough cuts of Merry Christmas, Mr Lawrence, I fell to the floor because my acting was so bad. I wrote music to compensate for my bad acting," he says.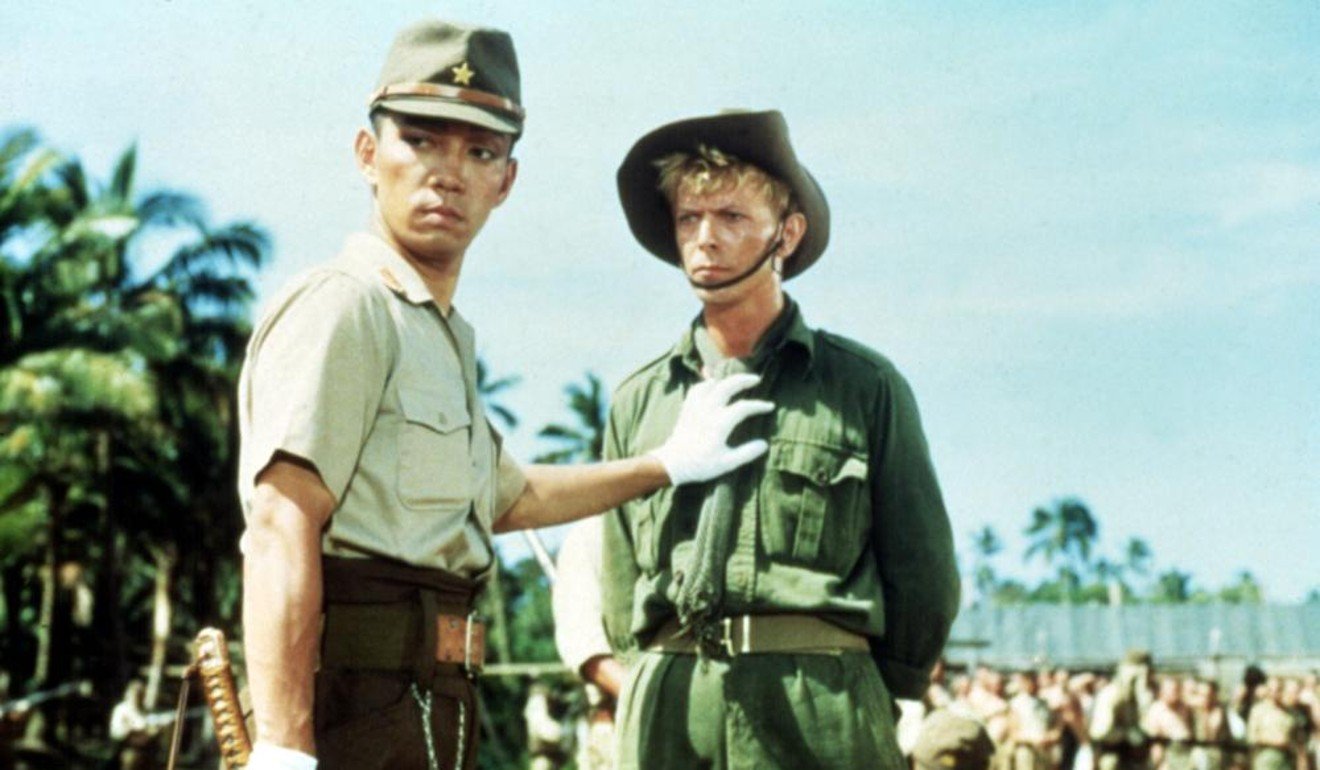 Although Sakamoto lost contact with his co-star Bowie, with whom he shared a certain homoerotic chemistry in the film, he has only kind words to say about him.
"With his last album when he did his best work, I felt he was exploring a new kind of music – then suddenly two days later he passed away. I really felt very close to him as an artist. He made his last album with his very powerful voice and didn't sound like someone who knew he would die in a short period. I thought he wanted to have a longer life to create more new music.
"I believe we went to the same hospital, so the sudden end of his life was very close to what I was going through. I don't believe in God but I found something to take from that."
Given Bowie's wild lifestyle and early drug-taking, his cancer diagnosis did not come as a complete surprise to Sakamoto. "In the '70s I did that same thing – but not as much because he was rich," Sakamoto says with a chuckle. "You can imagine, he was a superstar and he could have had anything."
Even though the two lived in the same downtown New York neighbourhood, Sakamoto says they never ran into each other. "He was very good at not being recognised."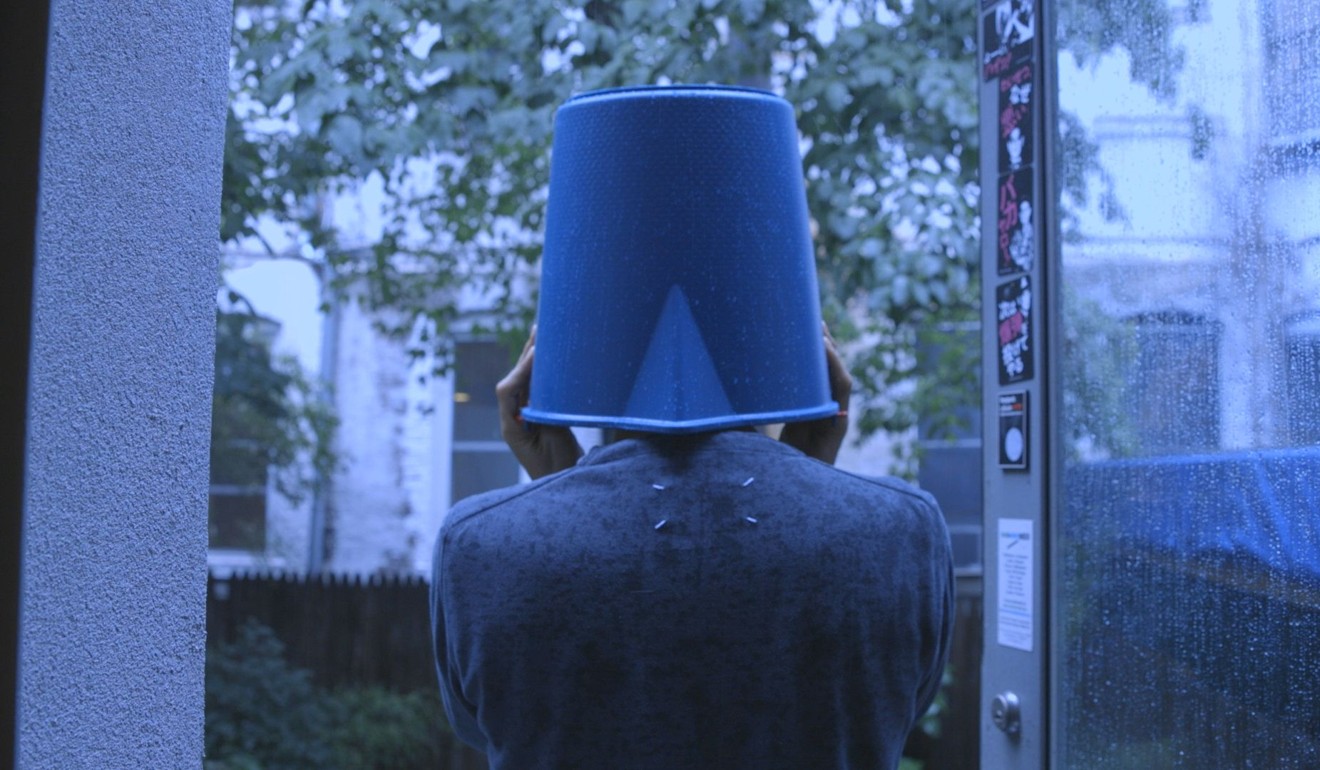 Sakamoto describes himself in his youth as "a cultural arty boy. I liked anything difficult, like [philosophers] Heidegger, Nietzsche, Michel Foucault and [director] Godard of course … After Godard I watched Truffaut, Fellini and the later Bertolucci and Oshima films. I actually saw Oshima in central Tokyo at the first demonstrations against armoured police [in the late 1960s]. It was so radical. I already was a fan of Oshima's films."
Sakamoto is now hoping to focus more on his own music rather than looking for outside musical influences, though cinema "is always one of my biggest inspirations", he says.
"I want to make my own music like a soundtrack in a film, and that's the real purpose for making my recent album, async. I wanted to create sounds like a soundtrack, but not for a particular film. You can use existing music in a film, but creating a soundtrack is very different. One note can be enough."
Want more articles like this? Follow SCMP Film on Facebook
This article appeared in the South China Morning Post print edition as: A man and the machine:portrait of a pioneer