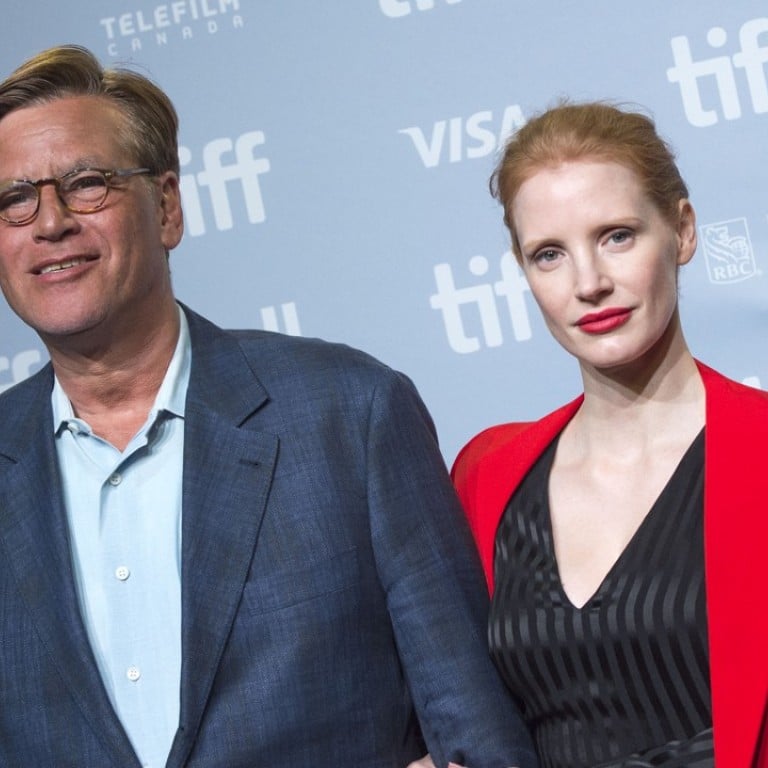 The West Wing's Aaron Sorkin makes directorial debut with crime drama Molly's Game
Screenwriter and playwright Sorkin directs Jessica Chastain, Idris Elba and Kevin Costner in this story of an Olympic skier who ran some of the biggest underground poker games in the US
Oscar-winning screenwriter Aaron Sorkin praises a convicted poker queen for taking the moral high ground in his directorial debut Molly's Game, which premiered Saturday at the Toronto film festival.
The American crime drama stars Jessica Chastain as the former Olympic skier Molly Bloom, who went on to run one of the largest high-stakes poker games in the United States.
Her games at their peak required a US$250,000 buy-in and attracted some of Hollywood and New York's elite – as well as mobsters – but she withheld most of their names in her memoir.
The film follows suit, though the identities of some of her regulars have emerged including several who were arrested.
"We live in a time when people sell each other out," says Sorkin. "The rest of us don't seem to mind that that just happened. We're not calling the seller out."
"Bloom [had] no sense at all that she was going to do something heroic, it just came naturally to her not to do the wrong thing," he says.
The film also features Kevin Costner as Bloom's hard-nosed father and Idris Elba as the lawyer who defended her in court.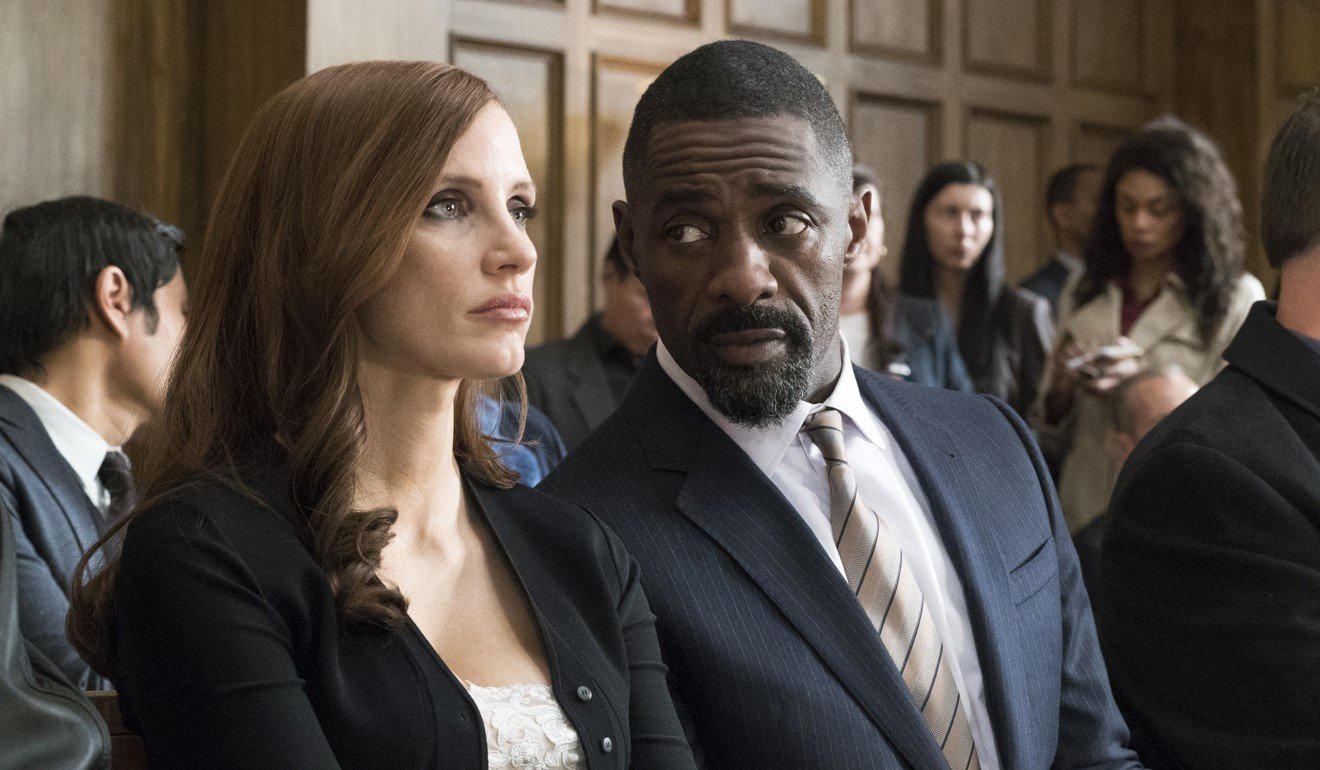 The film was shot in Toronto. Bloom, who is banned from Canada because she pleaded guilty to a federal crime in the US, was granted special permission to enter the country to attend the film's premiere here.
"For two years Hollywood had been chasing Bloom's story because there are a lot of shiny objects in there, the poker, the women, the tonnes of money, the powerful men," says Sorkin.
His film renounces glamour and salaciousness in favour of trying to help audiences understand this complex woman.
"I have no visual sensibility at all. I hear films more than see them," says Sorkin. "There's a tremendous amount of language in these scenes. I'm always most comfortable as a writer inside four walls. I like just writing people talking in rooms."
One of the hardest challenges in making this film was trying to make poker interesting.
"I needed poker to look exciting and it's not," he says. "It's the world's worst spectator sport."
Sorkin says he was moved to make a film about Bloom after meeting her.
He described her as a woman "in deep, deep trouble" after her arrest for a run-in with "an illegal poker game from a really long time ago and pleading guilty in federal court in a mob indictment."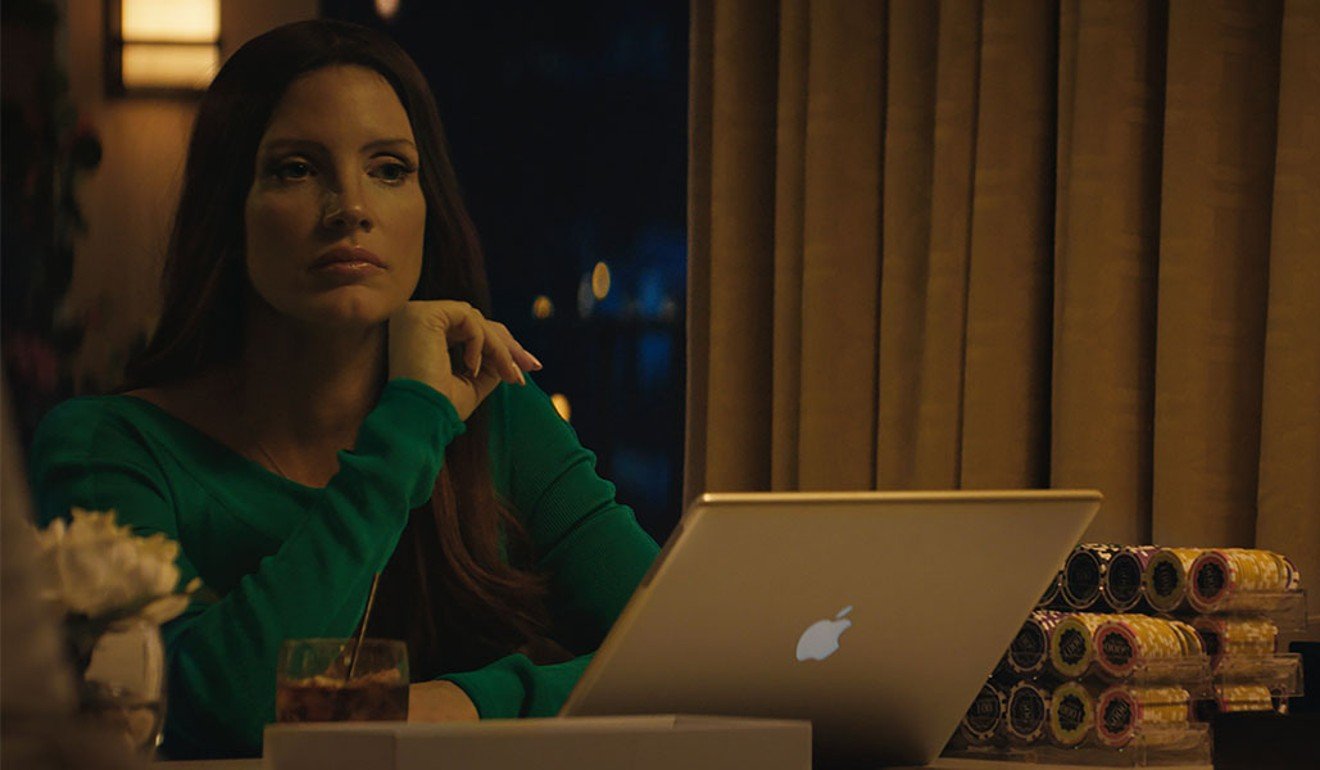 "A woman who is in that kind of trouble is saying no to what I assume was a lot of money," he says, "which nowadays is even more attractive."
Sorkin is perhaps best known for his work on the hit television series The West Wing.
Asked how he might change the show to suit the current political climate, he answers: "Not a thing."
"I would do the exact same show, where we get to see and hear what it looks and sounds like when well-intentioned, thoughtful people – with whom we may have differences of opinion, but whose intentions are unimpeachable – are working hard and are dedicated to public service."
Sorkin says the idea behind the series, which ran from 1999 to 2006, was to "show a very highly competent group of people who may slip on banana peels from time to time but who we understand are waking up every morning with our best interests in mind and who are hyper competent."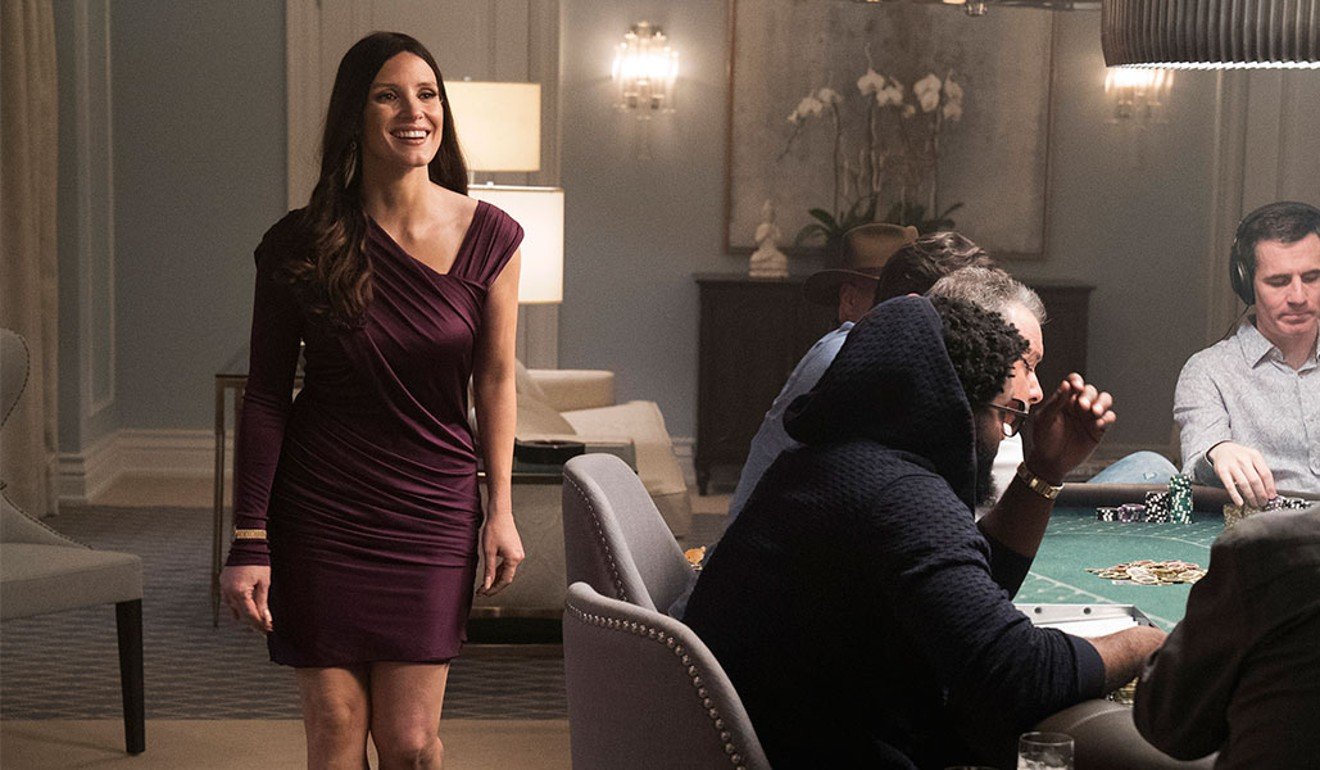 "So I would just keep doing that and once a week we'd hear what a press conference should sound like," he said, seemingly alluding to US President Donald Trump's mercurial tendencies in front of the podium.
Sorkin has been quoted in US media as describing Trump as "a thoroughly incompetent pig with dangerous ideas."