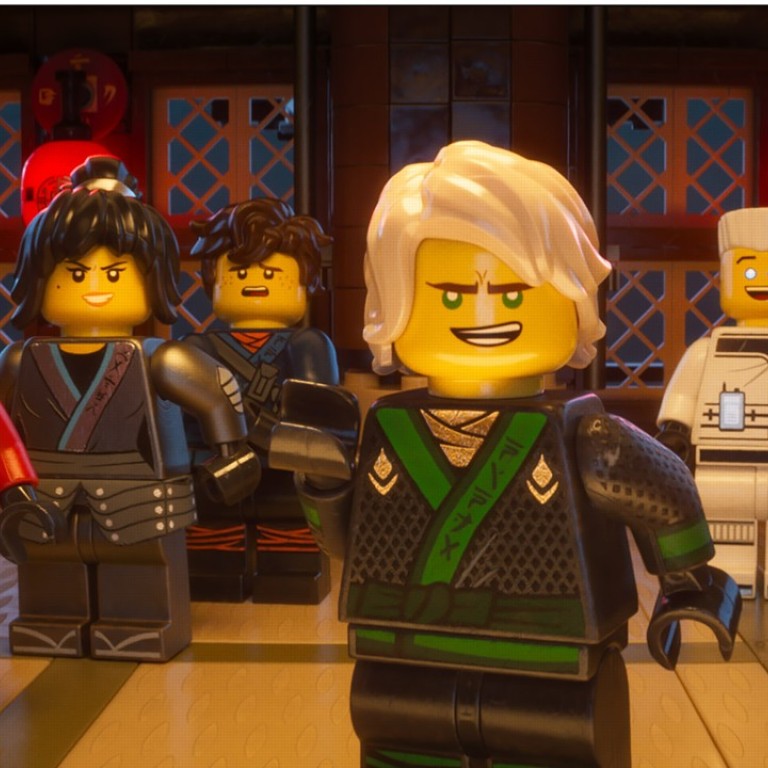 Review

|
Film review: The Lego Ninjago Movie – not even Jackie Chan could lift this first minor letdown in the brick franchise
Directors have once again delivered a visual feast in the third instalment, but have failed to hit the mark with a cluttered storyline showing everything isn't awesome in the Lego universe
3/5 stars
The first two Lego films delivered more than expected, with the novelty of a Lego 'Dark Knight' in The Lego Batman Movie providing some especially cheeky fun. This third instalment, based on an established set of Lego ninja models via an animated television series, is a letdown by comparison.
The good-natured story, written by no less than nine writers, channels Transformers with a bit of the father-son conflict of Star Wars thrown in.
The Lego city of Ninjago is suffering from repeated attacks from a monster crew led by the pirate-like Garmadon (Justin Theroux). Unfortunately for schoolboy Lloyd (Dave Franco), Garmadon is his negligent father, making him rather unpopular at school.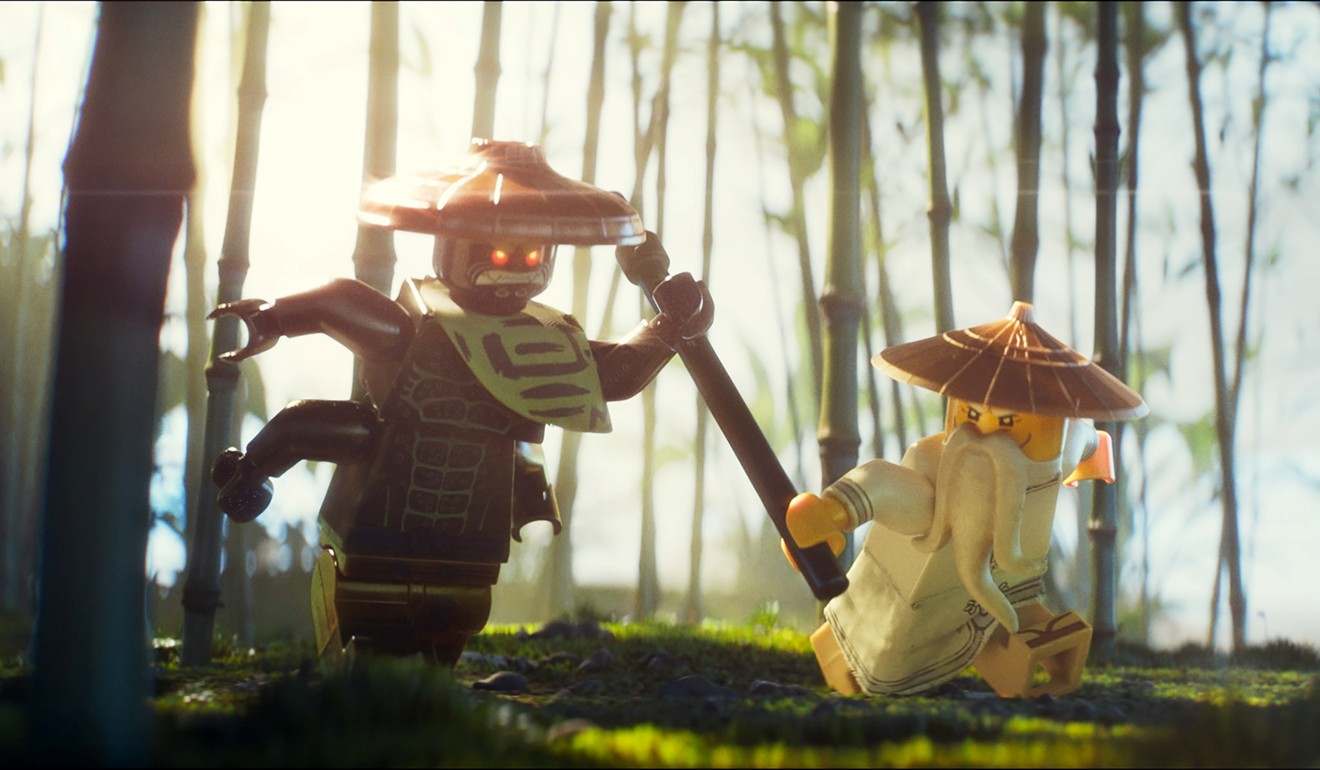 But equally unfortunate for Garmadon, his son is secretly the member of a ninja clan who have the power to put an end to his devilish feats of destruction. An odd story detour then sees Lloyd and his dad team up to defeat an even bigger threat to Ninjago by seeking out a powerful "ultimate ultimate" weapon from an ancient shrine.
The hyperactive storyline doesn't amount to much, and although the model characters – which include Jackie Chan as a Lego kung fu sifu – find their voices in the film, they're never more than talking toys. But the action scenes showcase some incredible flights of the imagination and some of the digital sets are brilliantly creative.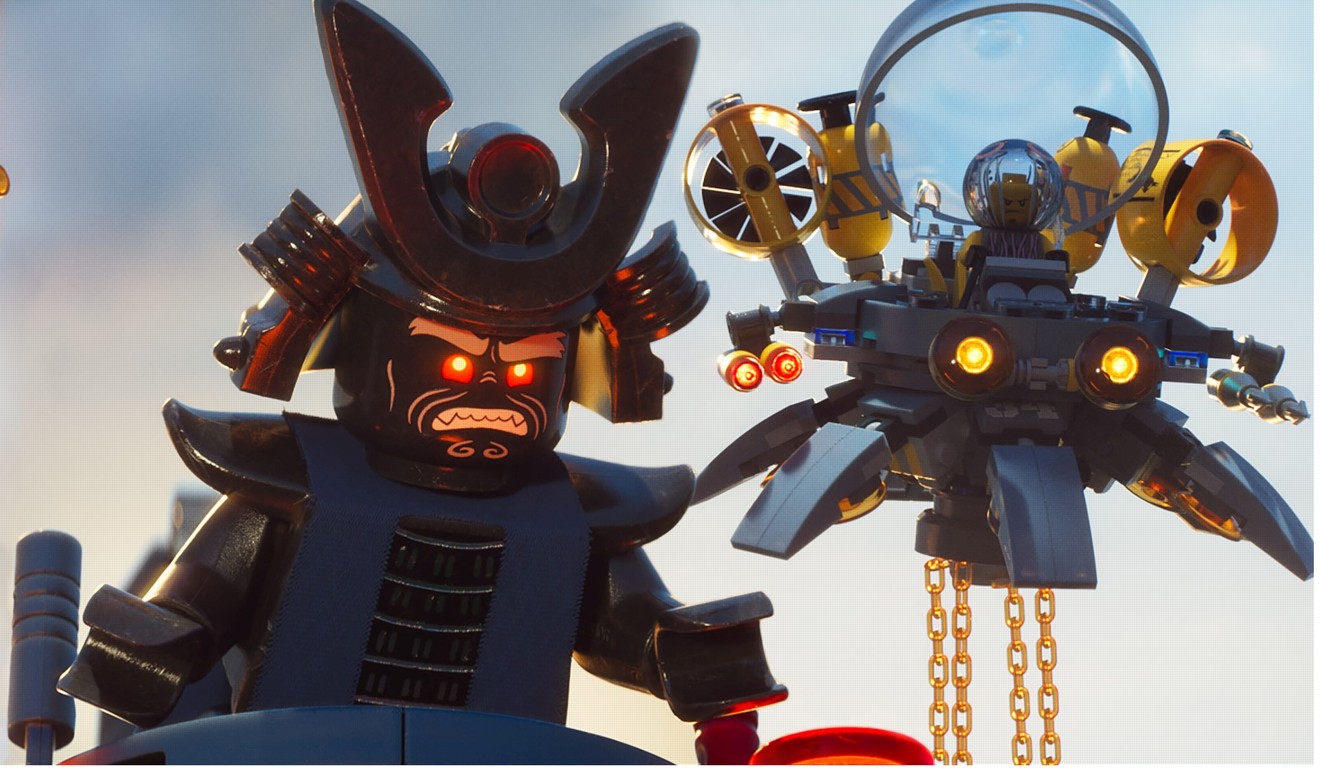 Animated stories in the age of Pixar have become very sophisticated and even those aimed at kids play up the human – or animal – drama. The father-son relationship at the heart of The Lego Ninjago Movie falls short, especially when compared to a similar plot in the wonderfully weird Kung Fu Panda 3 .
The fast-paced exchanges are much more suited to TV and become irritating over the duration of a feature film. Still, the animators seem undaunted by the script's shortcomings and their work is often spectacular. Scenes set on a cannibalistic-looking island are super spooky and the ninja's flying machines look terrific.
The Lego Ninjago Movie opens on September 28
Want more articles like this? Follow SCMP Film on Facebook
This article appeared in the South China Morning Post print edition as: Film reviews