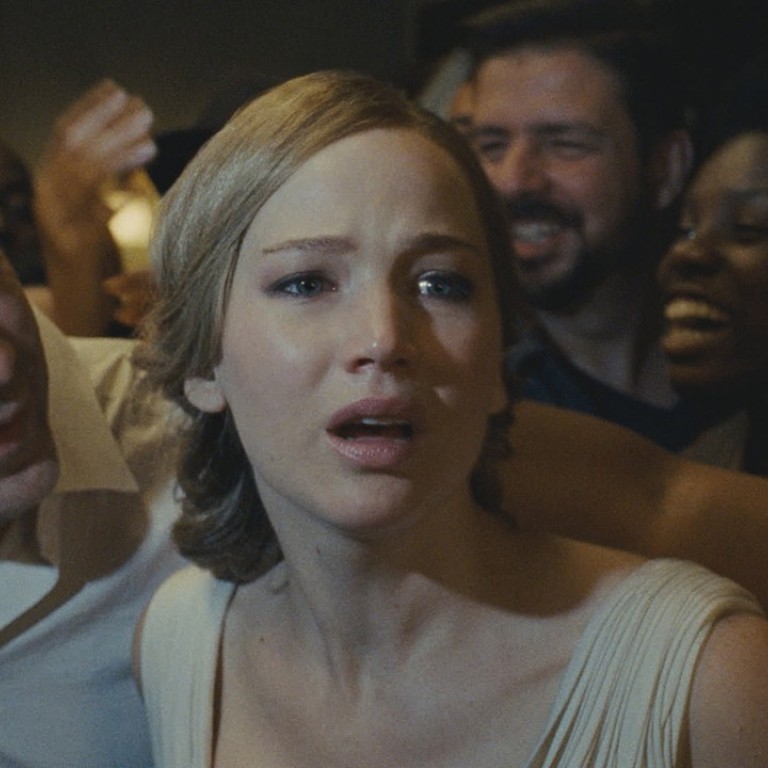 Review

|
Film review: Mother! – Jennifer Lawrence goes berserk in Darren Aronofsky's provocative allegorical drama
Lawrence, Michelle Pfeiffer and Javier Bardem shine in this work that was slated by many, but should be seen as an experimental drama, not a horror film
3.5/5 stars
Drawing heavily on Roman Polanski's classic Rosemary's Baby , and any number of arty late-1960s Euro-horrors, this provocative work by the American filmmaker Darren Aronofsky (Noah, Black Swan) isn't quite as good as it could be – although it's also nowhere near as bad as its critics have said.
A metaphor for the rapacious mindset that fuels the creative spirit, Mother! has suffered because it was marketed as a horror film, which it isn't, even if it borrows heavily from the genre. Those expecting frights will be disappointed, but viewers interested in experimental drama should be intrigued.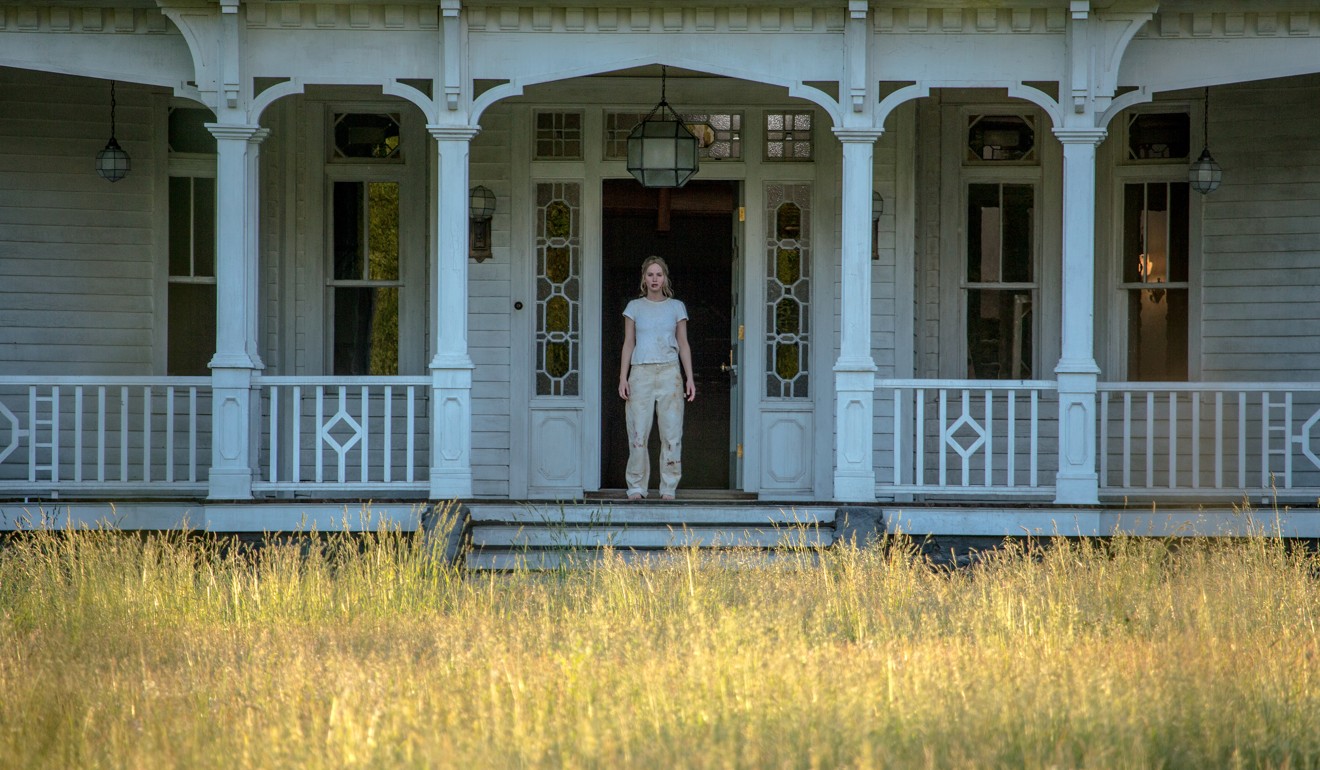 The story, from an original script by Aronofsky, is well written, and the director manages to draw meaning from chaos, mayhem, and deception. Mother! wears its influences on its sleeve: along with Polanski, there are hints of Luis Bunuel's surrealism, Lars von Trier's outrageousness and – most noticeably – crazed Chilean auteur Alejandro Jodorowsky's nutty pseudo-mysticism.
The film begins in an isolated house inhabited by Him (Javier Bardem), a writer with writer's block, and Mother (Jennifer Lawrence), his loving wife. When a doctor (Ed Harris) arrives unexpectedly, Mother is surprised that her husband invites the stranger to stay at the house as long as he wants.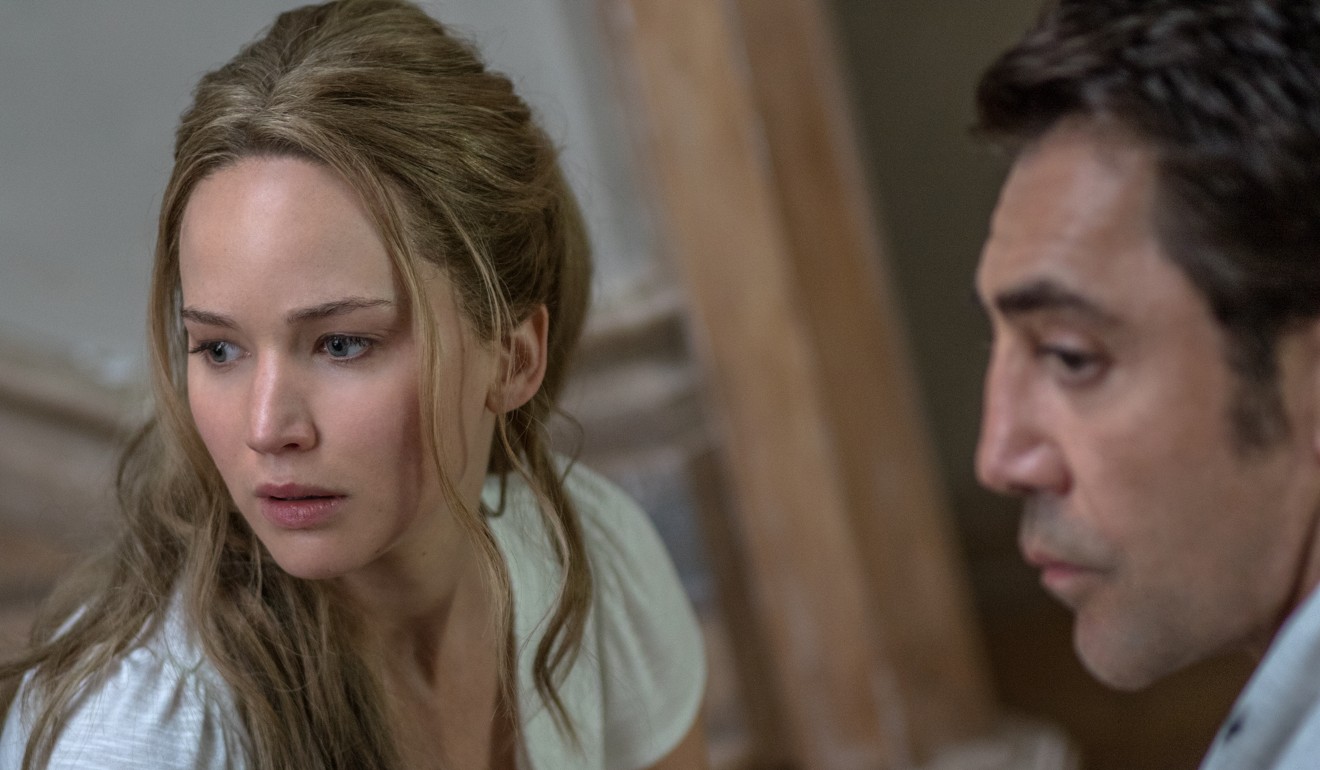 Then the doctor's wife (Michelle Pfeiffer, in a marvellously poised performance) turns up, followed by their children ... and more and more people. All the guests adore the writer's work, and he basks in their adulation, using the fawning visitors to energise his writings. But what does it mean for the pregnant Mother – is he using her in the service of literature as well?
Lawrence is terrific, expertly essaying a role which must appear realistic, even if the setting is phantasmagoric; Isabelle Huppert may be the only other actress working today who could play such a dark role with such conviction. The film's flaw is that its central idea is obvious, and hardly original. But Aronofsky should still be praised for his skill and daring.
Mother! opens on October 5
Want more articles like this? Follow SCMP Film on Facebook
This article appeared in the South China Morning Post print edition as: FILM REVIEWS