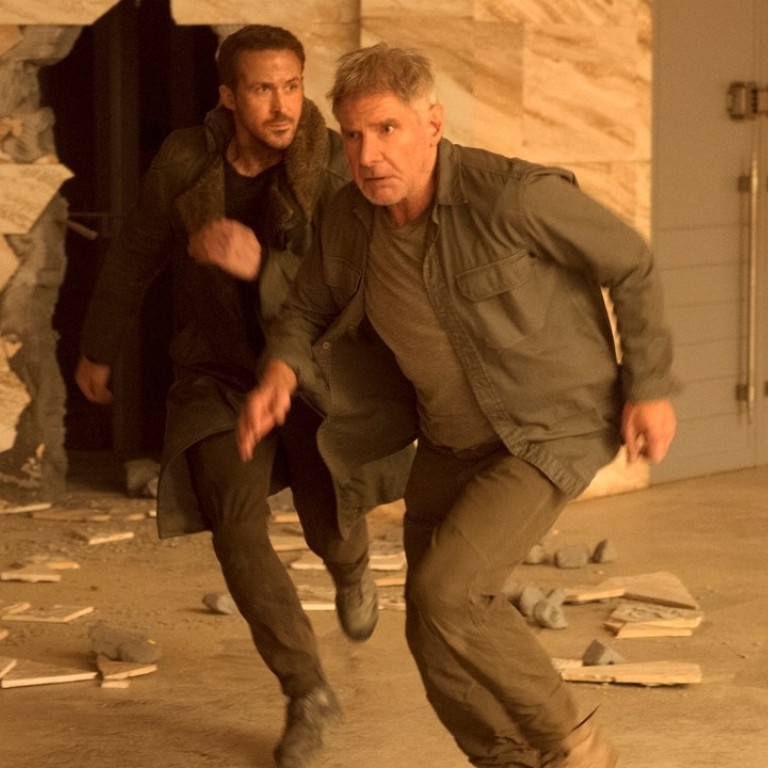 Top five films to watch in Hong Kong this week (October 5-11), from Blade Runner 2049 to Mother!
Jennifer Lawrence shines in an experimental horror film, while fans of the original Blade Runner have reason to be excited about its visually stunning sequel
Click on film titles to read SCMP.com reviews
An instant classic that compares favourably even to Ridley Scott's 1982 sci-fi masterpiece, this unexpectedly profound sequel by
Arrival
director
Denis Villeneuve
merges a labyrinthine mystery with big ideas and stunning visuals. It's a solid candidate for the best film of the year. (Opens on October 5)
Director Fei Mu's 1948 subtly moving marital melodrama was criticised at the time of its initial release for its "decadent" sentiment, but since the 1980s has come to be regarded as one of the greatest Chinese films ever made. (October 5, part of
From Small Town to the Big Screen: A Retrospective on Wei Wei
programme)
3. Mother!
One of the most divisive productions to have been put together by a major Hollywood studio for mass consumption in recent years, Black Swan director Darren Aronofsky's intense head-trip of a film finds an excellent Jennifer Lawrence at the centre of a home-invasion horror – or so it appears. (Opens on October 5)
4. The Big Sick
A Pakistan-born comedian with traditional Muslim parents navigates the cultural minefield brought on by his relationship with a white American woman in this refreshingly clever take on the romantic comedy formula. It is based on the real-life romance of screenwriters Kumail Nanjiani and Emily V. Gordon. (Now showing)
5. Kino Eye
Every film student should know Russian director Dziga Vertov's 1929 film
Man with a Movie Camera
– a masterwork that documents a day in Moscow and Odessa without narration. Vertov's 1924 film revolves around the day-to-day lives of workers, and offers a fascinating early look at the filmmaker's technical innovations. (October 7, part of the
Cine Fan
programme)
Want more articles like this? Follow SCMP Film on Facebook