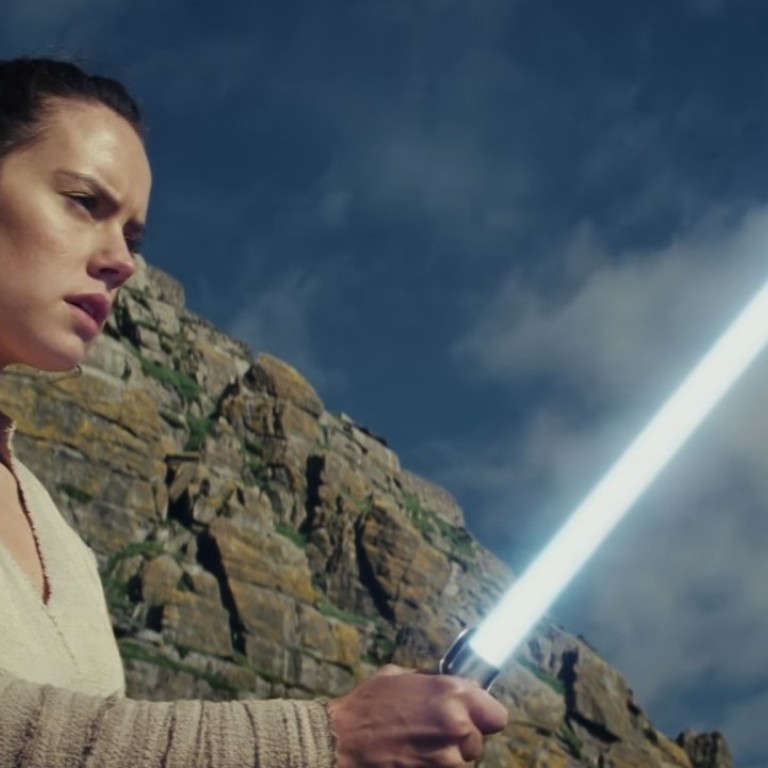 Video

|
Watch – official trailer of Star Wars: The Last Jedi unites Rey and Luke Skywalker
Promotion for film debuting in December plays on 'raw strength' of Daisy Ridley's character Rey, shown wielding her light sabre
The trailer for Star Wars: The Last Jedi debuted in dramatic fashion during Monday Night Football halftime in the United States. Fireworks flashed and Stormtroopers marched onto Chicago's Soldier Field as the preview played on-screen.
It featured new and familiar characters from the Star Wars universe. The clip opens with voice-over from Adam Driver's Kylo Ren saying: "When I found you, I saw raw, untamed power – and beyond that, something truly special." Then Rey (Daisy Ridley) is shown wielding her light sabre and questioning her destiny as Luke Skywalker (Mark Hamill) observes: "I've seen this raw strength only once before. It didn't scare me enough then. It does now."
John Boyega, Oscar Isaac and Carrie Fisher also appear in the trailer, as does Chewbacca and a new birdlike creature known as a
Porg
.
The Last Jedi is the latest instalment in the Star Wars franchise since the Disney reboot that began with 2015's The Force Awakens . It's set to hit Hong Kong cinemas on December 14.