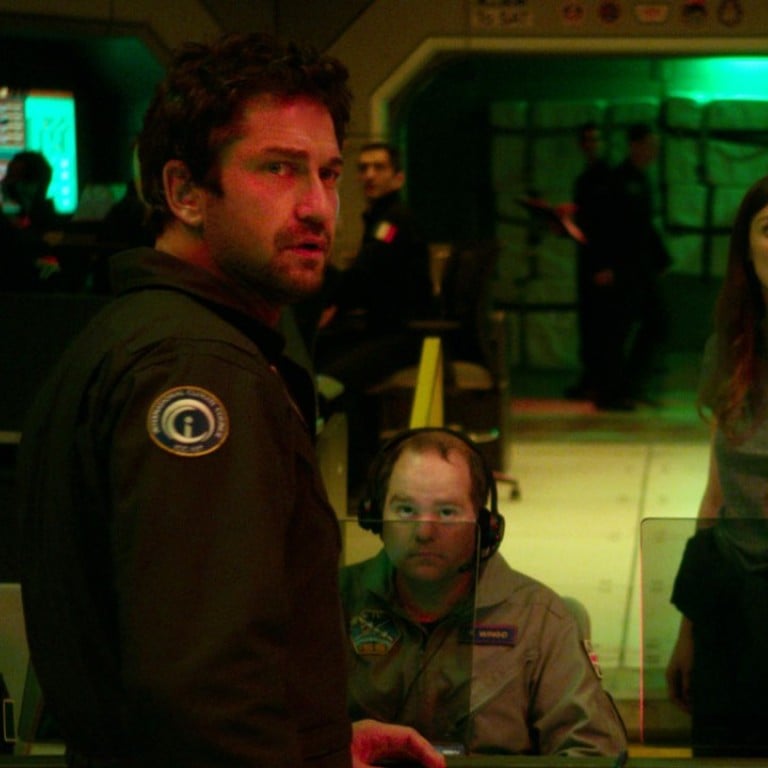 Geostorm star Gerard Butler on the epic disaster film's ill-timed release, and his own near brushes with historically traumatic events
Scottish actor, 47, admits his new blockbuster couldn't be more relevant, but prefers to describe it as 'a fictional movie, with a cautionary tale'
Gerard Butler smiles broadly when someone mentions that his latest film, Geostorm, is freakishly timely. After all, here is a story that deals with the disastrous effects of aberrant weather patterns, coming out at a time when there seems to be a new hurricane, forest fire or flood every other day.
"Yeah, that's the understatement of the century," says the jocular actor, 47, in his rich Scottish brogue. "But it's a fictional movie, with a cautionary tale in there."
Butler is leaner in person than he looks on screen, clad today in black pants and a ribbed long-sleeved T-shirt, a leather cord around his neck and a red thread – worn by followers of the Kabbalah faith – twirled around his left wrist. His slightly weathered face is partially hidden by a beard which he jokingly says he is growing to compete with the one sported by his Geostorm co-star Jim Sturgess.
Geostorm deals with a serious subject, albeit one that is given the gloss of an action thriller, with a "race to save humanity" trope. It's the feature directorial debut of Dean Devlin – who also wrote the script – and who previously co-wrote and produced Independence Day, Godzilla and Stargate.
The film is set at an indeterminate time in the future, far enough away for there to be a sophisticated sprawl of satellites in space that can contain and control weather, but not so futuristic that the present looks unrecognisable.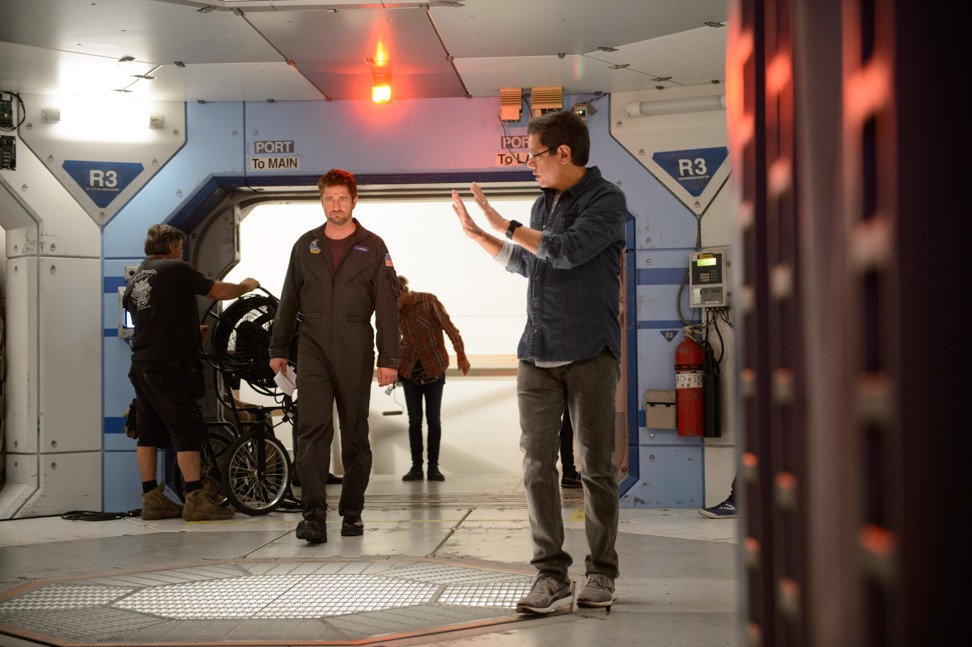 Butler plays Jake Lawson, a brilliant – of course – scientist, who was chiefly responsible for the building of said satellites, which are collectively referred to as "Dutch Boy". One day, however, the program starts malfunctioning on a pretty epic scale – so much so that there is an ice storm in the middle of a desert, and a flash heatwave in Hong Kong that is so searing that roads explode and buildings melt to the ground.
The only man who can be trusted to head up to space to fix the job is Lawson, aided and abetted from a distance by his brother Max (Sturgess), who has a senior White House job and is romantically involved with a Secret Service agent played by Abbie Cornish. The cast is rounded out by Andy Garcia as the US president, and Ed Harris as Secretary of State; Daniel Wu Yin-cho plays the supervisor in charge of the Hong Kong operation.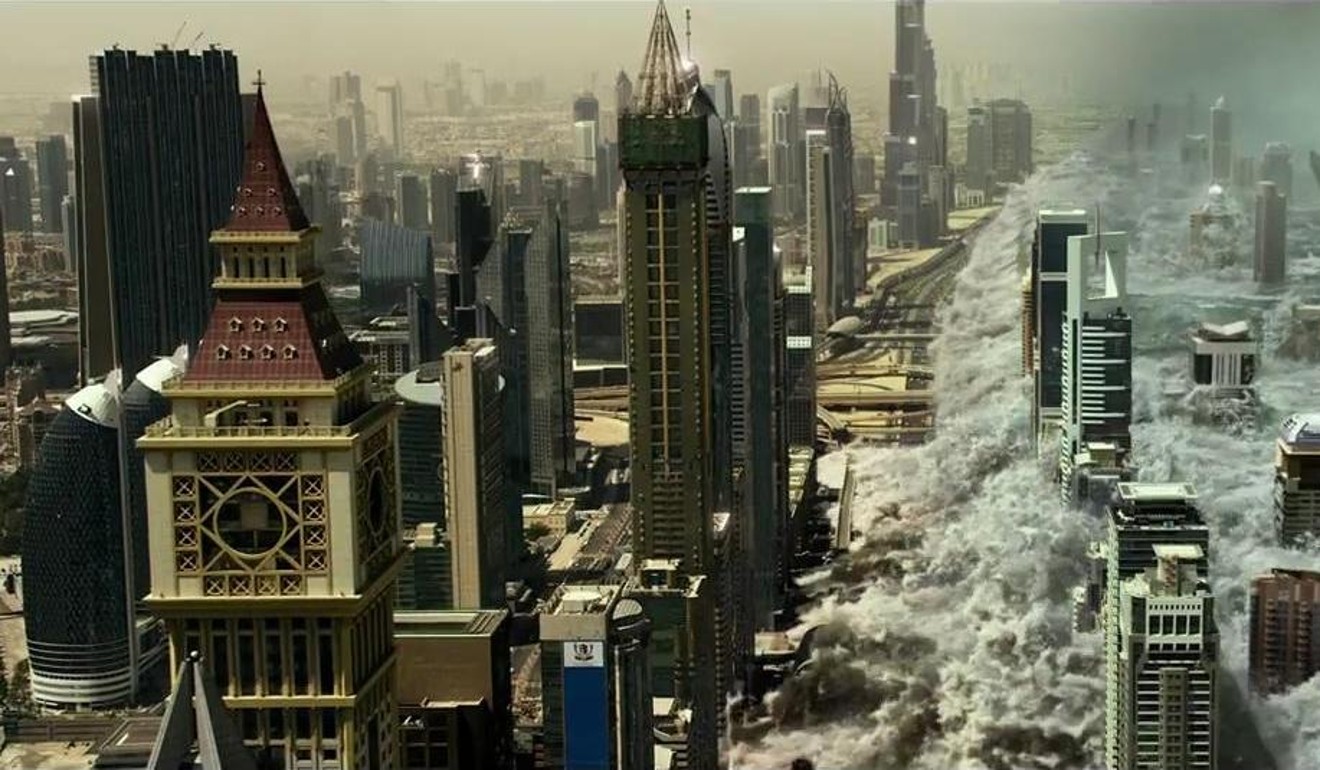 Jake and Max have a somewhat contentious relationship on screen, which is something Butler says he tapped into using his relationship with his male friends as a jumping off point.
"The fire, resentment and humour – a lot of that was taken from my friendships who are brotherly towards me. It's like a men's club. They call me on my s***, and they don't let me get away with anything," says Butler.
"It was a very well-written dynamic between the two of us. We don't have a lot of screen time together, and there was a lot of ground to cover. The opening scene encapsulates a whole life story, the history of where we had been, and the paths we had chosen."
The story had its genesis in a conversation that Devlin had with his daughter when she was six years old, according to the press notes, when the little girl asked her father about climate change.
"In the simplest way, she asked me, 'Why can't we just build a machine that fixes it?'" Devlin recalled.
Still, while the story feels eerily resonant, Butler says he doesn't want to "get bogged down in that".
"It's uncanny how relevant it's become, but I wouldn't want that to overshadow the movie, or for the movie to be deemed insensitive," he says.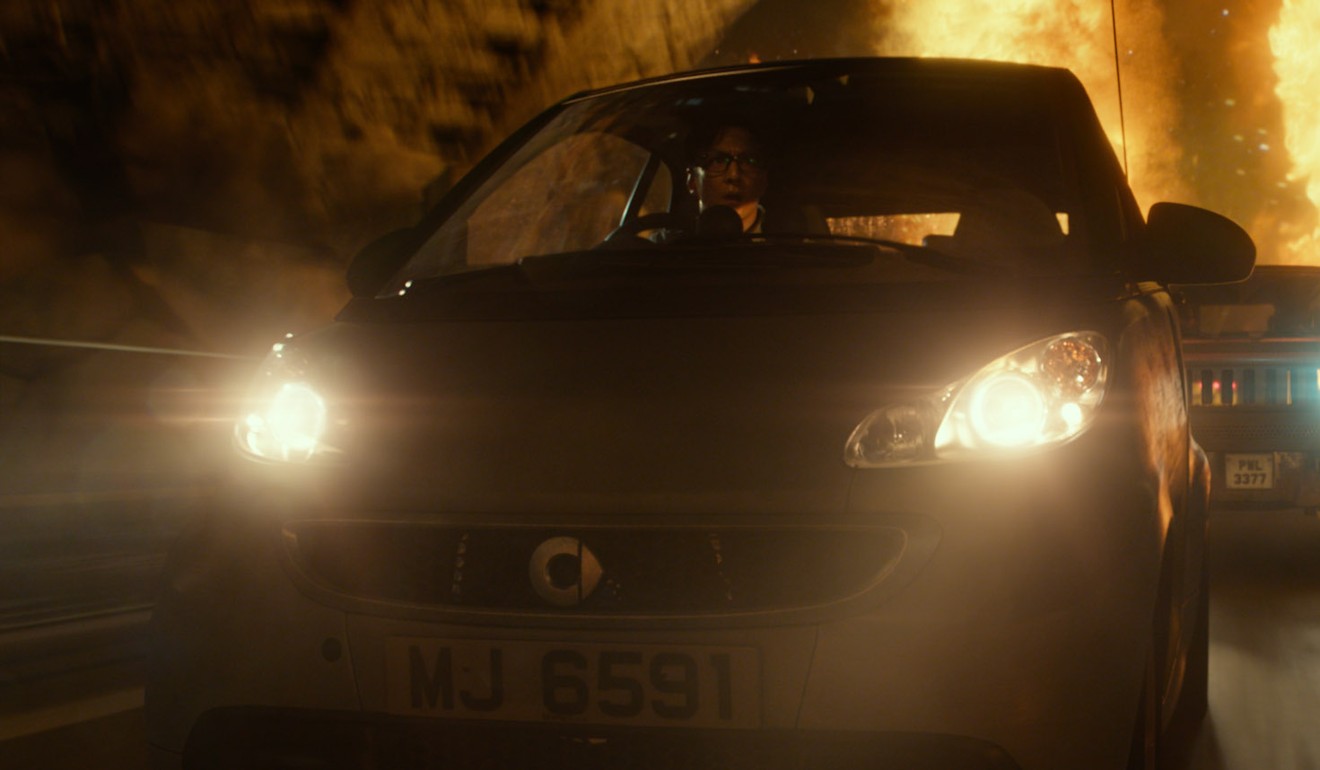 "It's a disaster movie, but there have been six decades of disaster movies and now it seems like every disaster movie mirrors what is happening in the world. There is so much going on: earthquakes, storms, terrorist attacks. We're living in a crazy world, and movies like this allow us that escapism but in the safety of a movie theatre."
Butler, of course, is no stranger to finding major cities crumbling around him in a movie. Just last year, he was at the centre of the action thriller London Has Fallen , which saw landmarks in several world capitals blown to smithereens.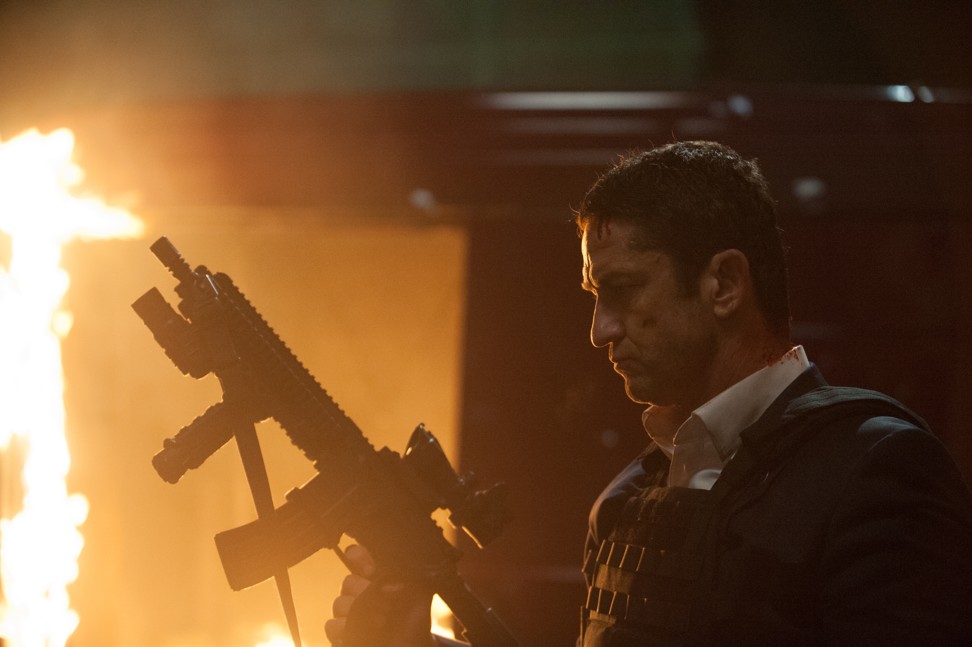 On a personal level, Butler has perversely found himself in cities where historically traumatic events have unfolded around him; he was in New York when September 11 happened, in London during the 2005 bombings, and back in New York when hurricane Sandy hit. He was in the heart of downtown Los Angeles, as a law student, during the Rodney King riots, walking down the street next to men carrying shotguns.
Throughout, he says, he tried to keep a calm head, while also conceding that was made easier by the fact he wasn't specifically in the heart of all the chaos.
Now that Geostorm is about to open, Butler has shifted his attention to his two forthcoming films; one of them, Keepers, inspired by the true story of the Flannan Isles, remote islands in the Inner Hebrides off the west coast of Scotland where, more than a century ago, three lighthouse keepers suddenly went missing and were never seen again. Their disappearance was never solved.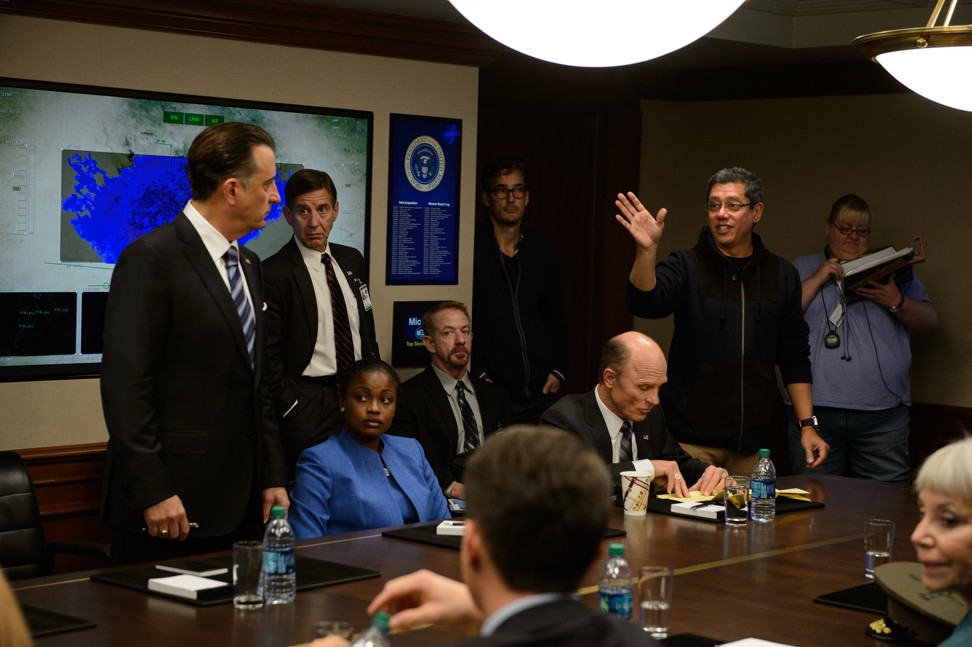 "Here's one where I'm not saving the world," Butler says of the film, which he started shooting a mere eight days after shooting wrapped up on Den of Thieves, which he describes as a "gritty version of Heat, The Town or The Usual Suspects", and in which he plays an undercover cop.
The actor asked for a two-month break before starting on Keepers not least in which to start shedding the 12kg he had to put on for Den of Thieves. He was exhausted; he had hurt his knee and needed to recover. But he had no such luck: given the film's production schedule, he had just over a week to get himself over to the top of a lighthouse on the side of a Scottish mountain.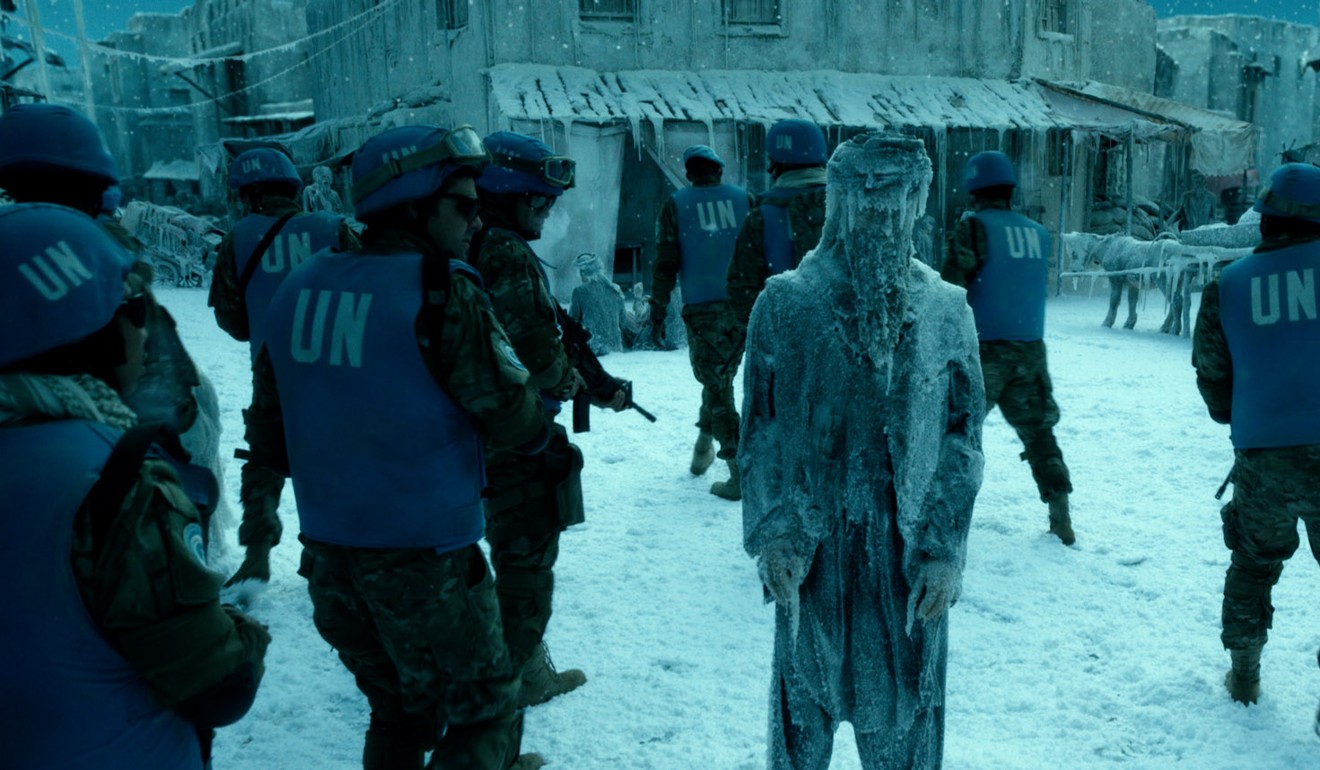 "The movie is so great – weird, dark and unusual, just the narrative and the feel of it. You're watching these three men and the subtle manoeuvring between their relationships. They are friends who work together, who struggle, and there's a silence you get in these lighthouses and then the s*** hits the fan. Something happens on the island and none of them are equipped to deal with what this brings up.
"I was in creative performance mode, it took me half a day, and then it was like I was on a springboard and just shot up," says the actor.
There was another reason Butler so profoundly relished his part. "I was finally doing my own accent, for the first time in years," he says.
Geostorm opens on October 12
Want more articles like this? Follow SCMP Film on Facebook
This article appeared in the South China Morning Post print edition as: I NVITING DISASTER