Marvel heroines talk sexism in Hollywood at Thor: Ragnarok premiere
On the back of Harvey Weinstein's sexual misconduct allegations, Tessa Thompson and Chloe Bennet opened up at the premiere of the latest Thor movie on how they have seen women treated in the film business
Being a superheroine doesn't preclude one from being treated as less than a man in Hollywood.
At the Thor: Ragnarok world premiere on Tuesday, stars who play powerful comic-book characters on the big screen opened up about sexism in their workplace, as Harvey Weinstein's sexual misconduct allegations remained top of mind.
"I'm processing it," said Tessa Thompson, who stars as the "cool and sloppy" warrior Valkyrie in the new Thor. "The Harvey Weinstein case is a really extreme one, but there are things that are more benign than that. Sometimes you're on set and a director calls you 'sweetheart' and doesn't ever call you by your name and that's something that you don't see him doing to your male counterparts."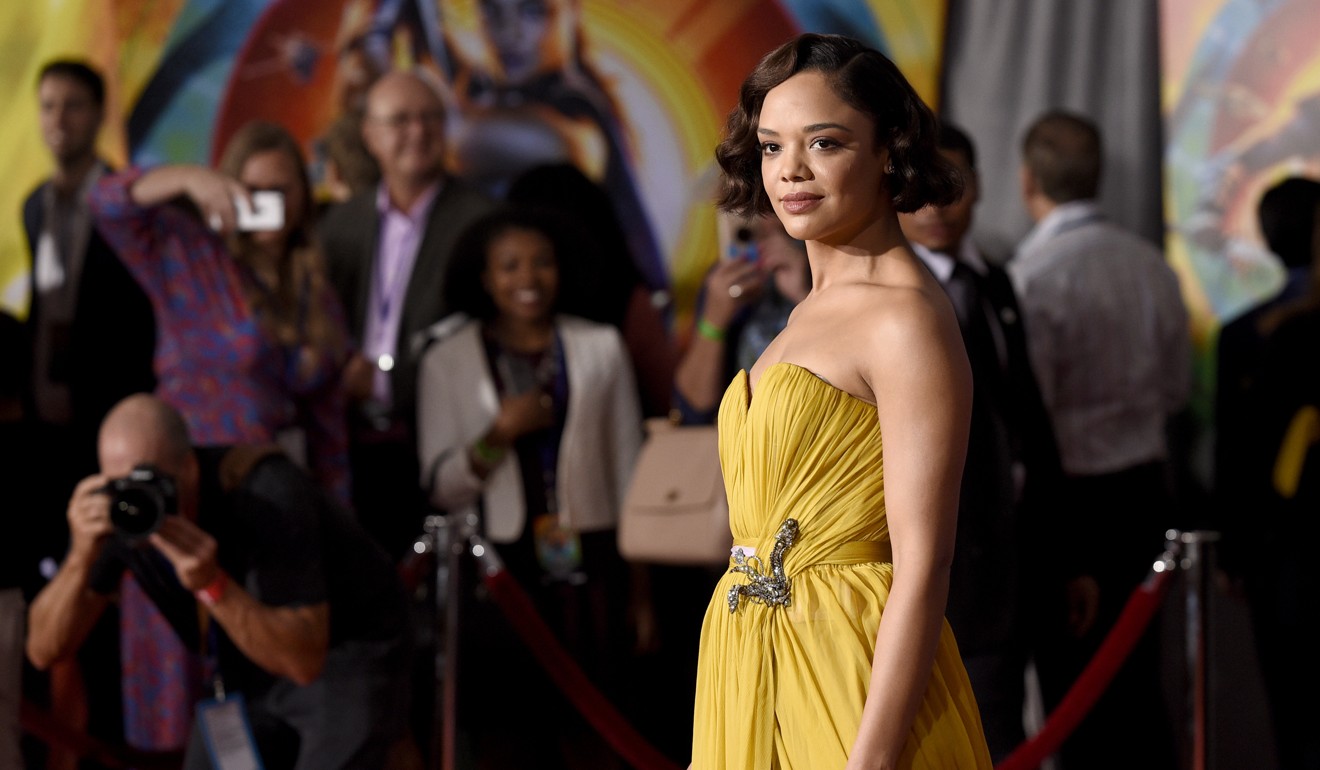 She added: "It's time for us to excavate those things. Not just in Hollywood – to me, Hollywood is just a microcosm of what happens [in the world]. In every workplace, women need to feel like they're respected."
Chloe Bennet, who plays Daisy Johnson (formerly known as Skye) on Marvel's Agents of S.H.I.E.L.D. television series, said the Weinstein allegations inspired her and her co-stars to have a frank discussion about their own experiences of being mistreated in Hollywood.
"Every single woman I know has dealt with sexism on all ends of the spectrum, and have been pressured or felt uncomfortable in a lot of ways," she said. "I think in a weird way, Donald Trump is like the flashlight shining the light on the cockroaches, and they're all coming out. If he's brought any sort of good things to this country, it's that we're not going to let people behave like this any more."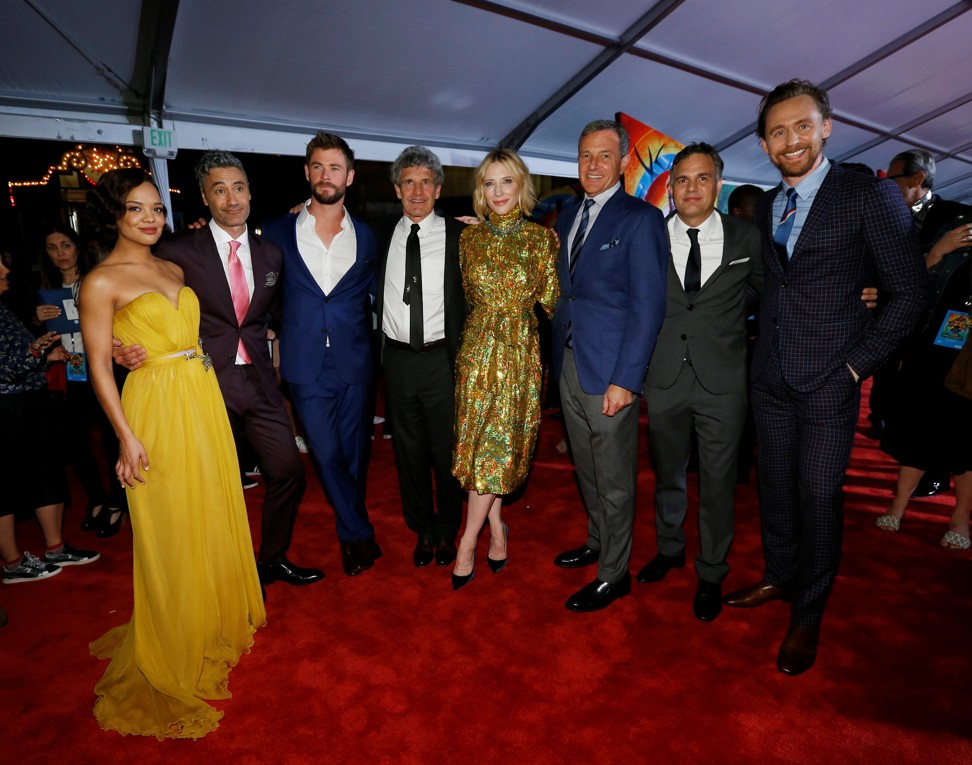 Mark Ruffalo, who reprises his role as the giant green Hulk in Thor: Ragnarok, attended the premiere along co-stars Tom Hiddleston, Chris Hemsworth and Jeff Goldblum. On the red carpet, he reinforced that speaking out and shining a light on abuse will help promote progress.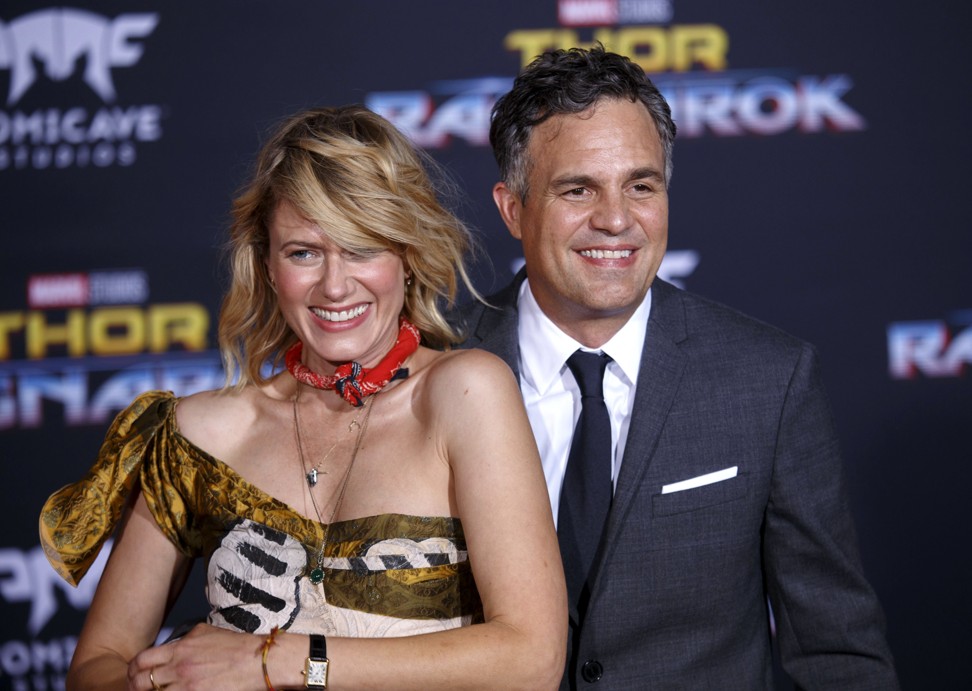 "The fact that we're talking about it, that people are coming out, that they're dropping their fear and their shame, that's the only way we're going to change any of this," he said.
However, once the movie rolled, all eyes were on the killer women who are front and centre in the third Thor instalment. Thompson and Cate Blanchett (as the evil Hela) take on the types of roles often embodied by men – Blanchett is even playing the Marvel Cinematic Universe's first major female villain.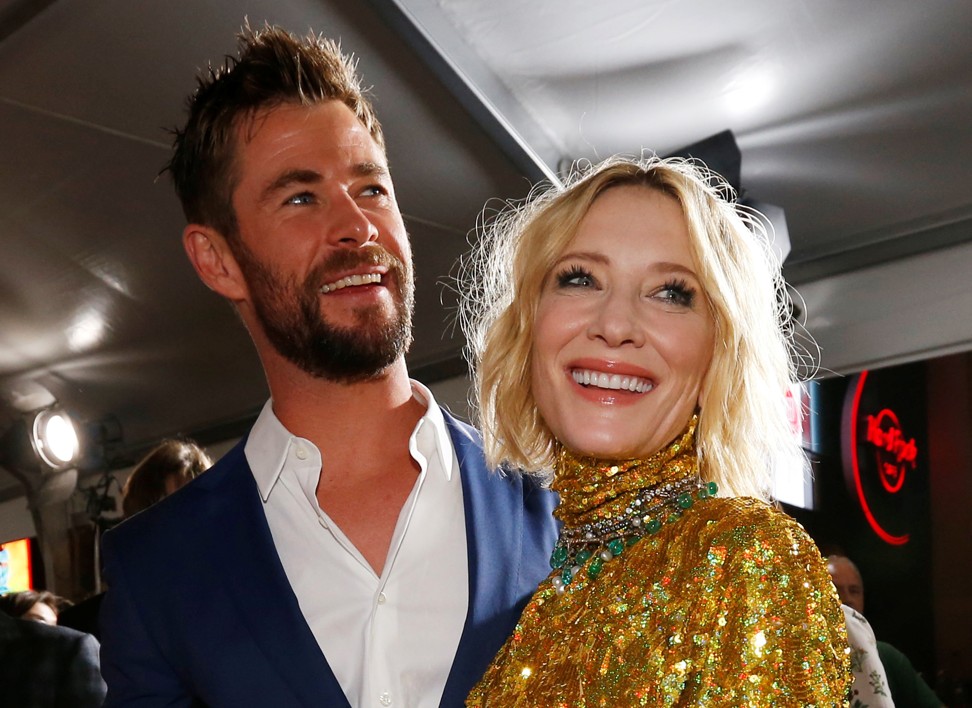 "When [director Taika Waititi] first brought Valkyrie to me, he called her the Han Solo of the movie," Thompson recalls. "And I feel like those sort of characters you often see played by a man. So I like the idea of being a woman [in this role]. I wanted it to buck the superhero convention."