Netflix
Get more with myNEWS
A personalised news feed of stories that matter to you
Learn more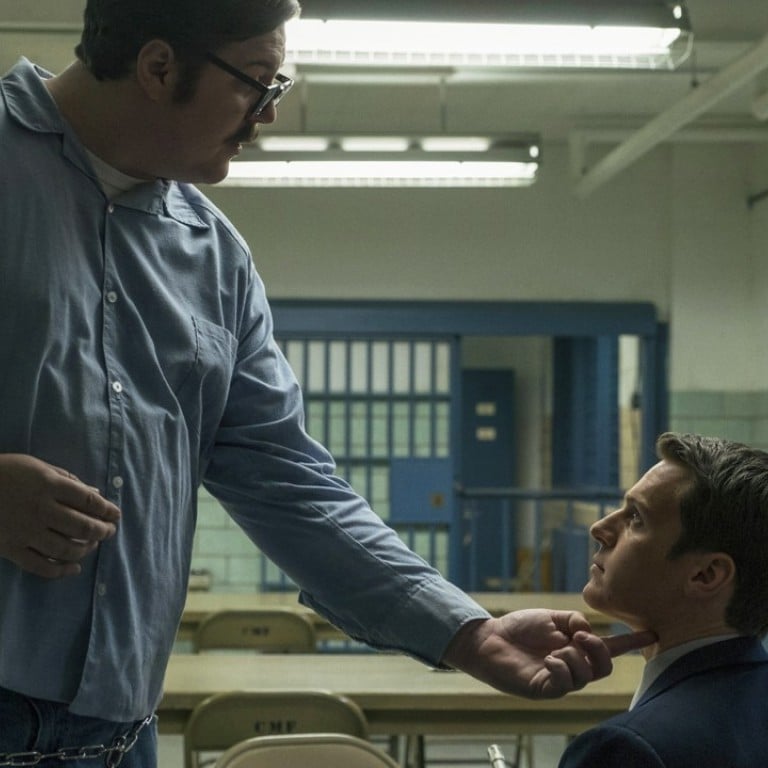 New Netflix series Mindhunter, from David Fincher, cuts to the crazy heart of 1970s serial killers
Jonathan Groff and Holt McCallany star as FBI agents trying to understand a new wave of serial killers in this slow-burning crime drama produced by David Fincher and Charlize Theron
Working on a show about serial killers, it is only natural that you might get a bit paranoid.
While shooting Netflix's Mindhunter in Pittsburgh, actor Jonathan Groff says wide-eyed that he would "go running by the river before the sun came up, and it would cross my mind, 'Wow, someone could just pull over right now and kill me.' It forced me to turn on my location settings on my phone," and later, "call my brother and tell him that he needs security cameras on his house."
In Mindhunter, a slow-burning 1970s crime drama that starts streaming today, Groff co-stars with Holt McCallany as FBI agents Holden Ford and Bill Tench who work in the agency's behavioural science unit. Faced with a new wave of serial killers who rape, murder and mutilate victims, seemingly at random, the unauthorised detectives take it upon themselves to visit prisons and interview criminals, in an effort to better understand them.
Mindhunter is based in part on former FBI agent John Douglas and Mark Olshaker's 1996 nonfiction book of the same name. The series is executive produced by Charlize Theron and Gone Girl filmmaker David Fincher, who directed four episodes and worked with McCallany on Fight Club and Alien 3.
Having played minor roles in those movies, "what was so exciting [about reuniting with Fincher] was coming back as a major character," says McCallany, 54. "Bill [Tench] is a really complex, sometimes troubled guy," although his wry partnership with Holden echoes The Odd Couple and Laurel and Hardy, he says.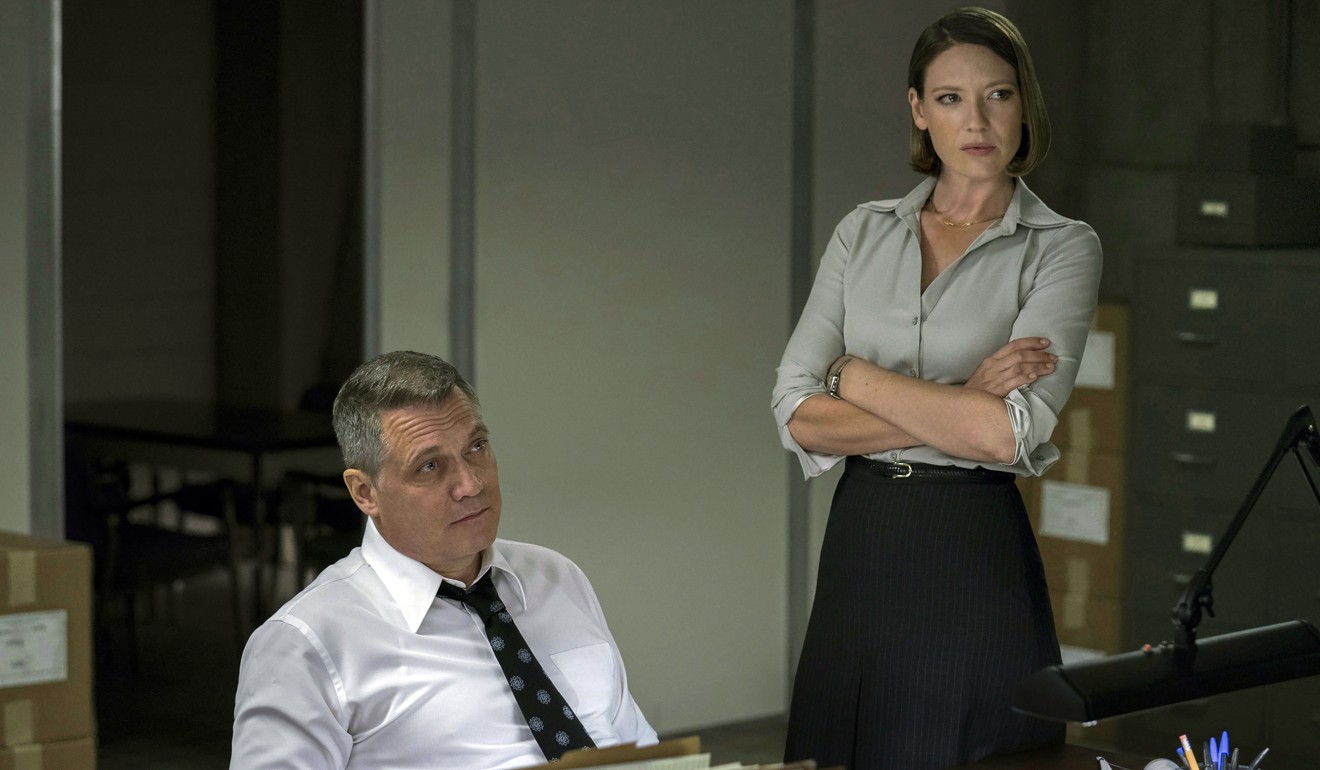 "There's a sense of humour and a brotherhood that gets more complicated as the season goes along," adds Groff, 32, who starred in Broadway hit Hamilton and voiced Kristoff in Disney's Frozen. "They both learn a lot from each other and need each other, and are put in the most extraordinary experiences together."
Mindhunter's first season tracks the development of criminal profiling: a series of techniques used to help narrow a list of suspects based on the crime, how it was committed and any discernible motive. Ford and Tench, both fictional characters, develop "profiles" of real-life serial killers starting with Edmund Kemper (played by Cameron Britton), a necrophiliac who butchered his victims. Over the course of several interviews, he freely shares details of his childhood living with an abusive mother and killing family cats – red flags that can predict murderous tendencies at an early age, real-life former FBI agent Douglas found.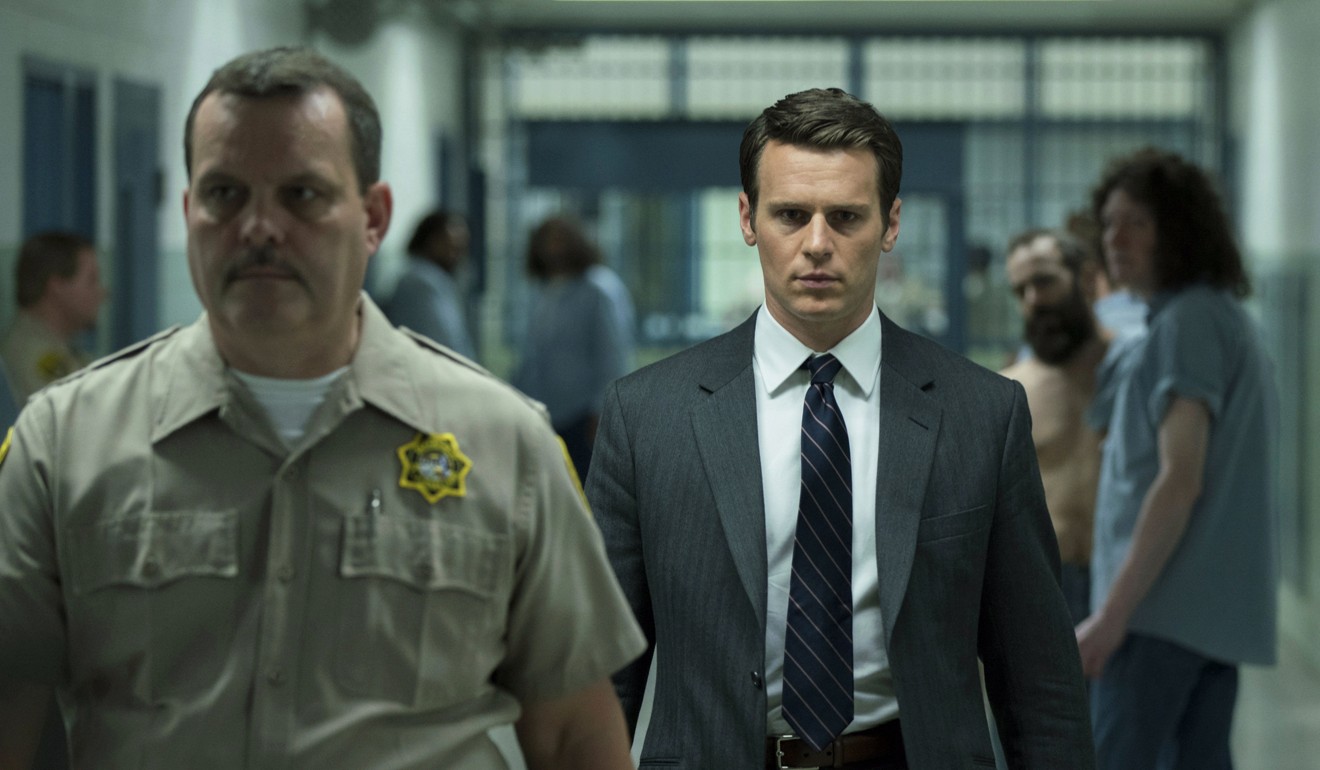 Sitting in jail cells listening to actors recount their characters' childhood traumas and gruesome acts, "there are certain themes that appear in all of them, and certain dots you can connect that are related," Groff says. "[Our characters are] just in the dark shooting from the hip, figuring everything out as we go along. I didn't know anything about serial killers before we started this, so it was a complete education for me."
As for whether all that brain-picking has helped Groff better empathise with criminals, "the verdict is still out for me, it's so complicated," he says. "That's one of the running themes: what's wrong with complicated? The show does a great job of asking a lot of questions without giving a lot of answers."