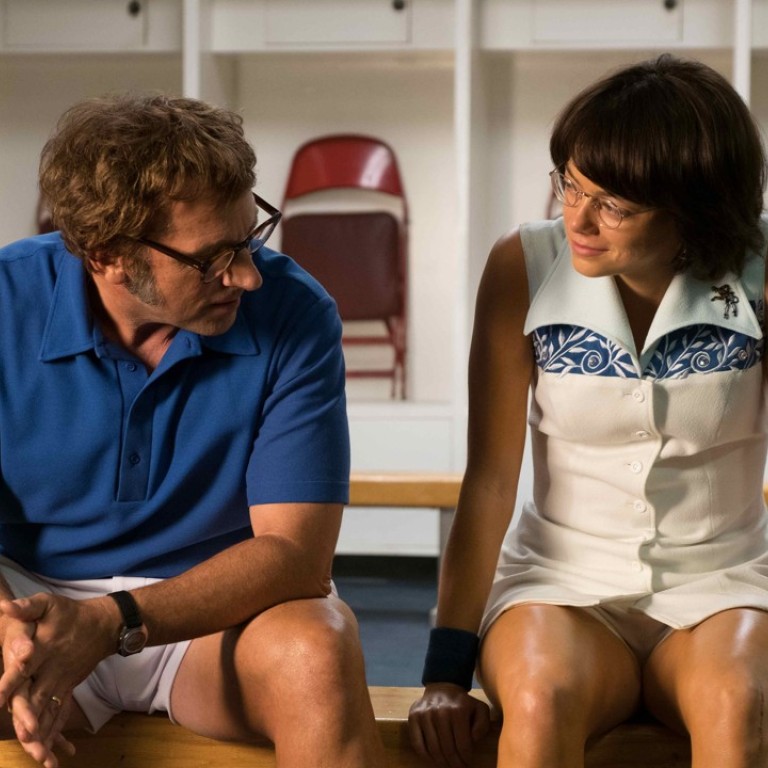 Review

|
Film review: Battle of the Sexes – Emma Stone, Steve Carell play tennis pros in comedy-drama on gender equality
An entertaining film-with-a message that belongs to the long-lost Hollywood genre of light drama, the story of the face-off between Billie Jean King and male player Bobby Riggs is superbly acted, and the period settings are a blast
4/5 stars
This timely true story focuses on the efforts of woman tennis stars to receive the same treatment – and prize money – as their male counterparts. An unusually smart film, Battle of the Sexes mixes humour with social observation, and makes its point in a more entertaining way than most message films would.
The story takes place in the United States in 1973, when feminism was in the ascendant and terms like male chauvinist pig, burning your bra, and women's lib were common currency. The tennis legend Billie Jean King (Emma Stone) is outraged to discover that the prize money for the US men's tennis singles competition is around eight times higher than the prize for the women's singles.
King's complaints lead to a slew of comments from male commentators that women are inferior, and so deserve less money. Outraged, King and her fellow female tennis stars boycott the tournament, and organise their own championship.
Enter Bobby Riggs (Steve Carell), a former tennis champ looking for publicity. Riggs challenges the top female star to a match billed as the Battle of the Sexes, and claims that it will show once and for all that women are inferior to men.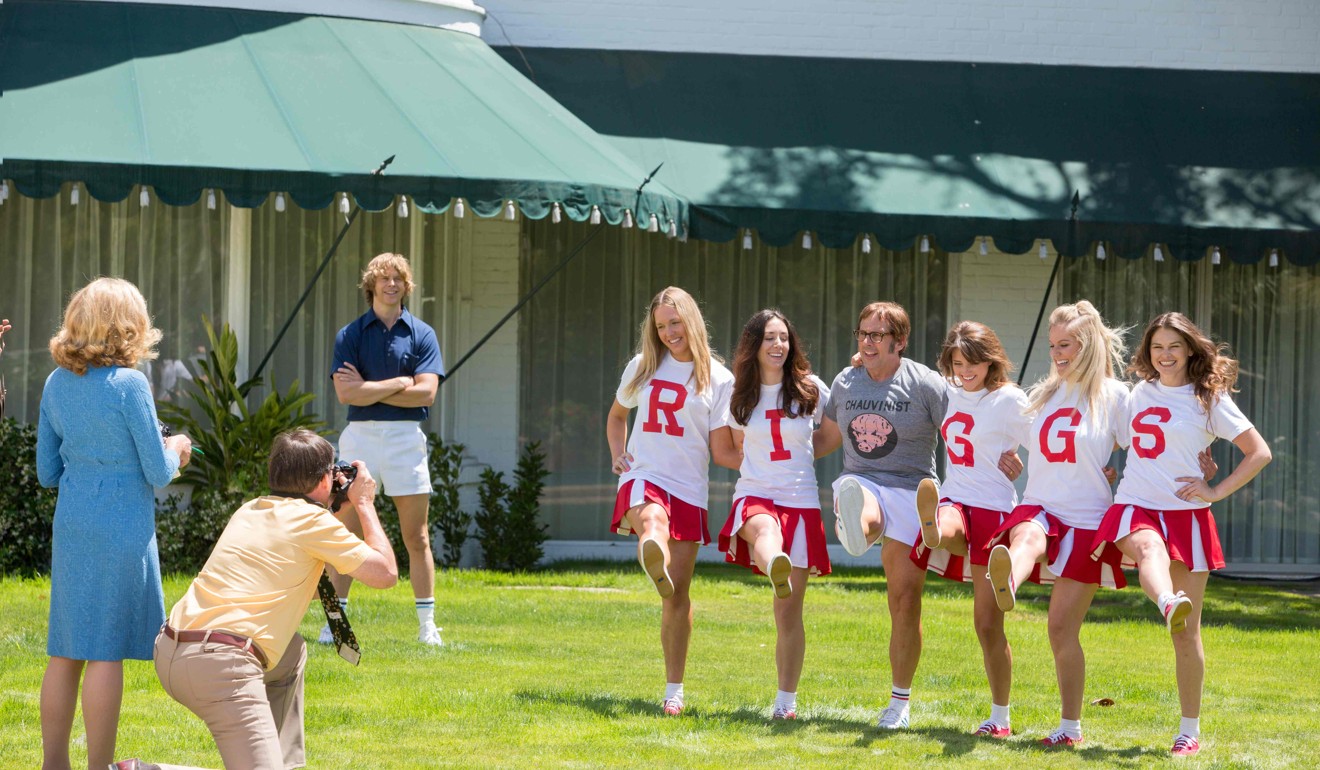 Battle of the Sexes harks back to the days of the light drama, a once-popular genre which has been displaced by Hollywood's fascination with lowbrow comedy. The tennis scenes are convincing, and husband-and-wife directing team Jonathan Dayton and Valerie Faris (Ruby Sparks, Little Miss Sunshine) manage to seamlessly integrate a sensitive subplot about King's lesbianism.
Cleverest of all is the way that the rivalry between King and Riggs is portrayed as deep-seated but good natured – something that King has confirmed. The acting by Stone – almost unrecognisable as King – and Carell as her sexist opponent is superlative, keeping a balance between drama and comedy. The groovy 1970s period settings are also a blast.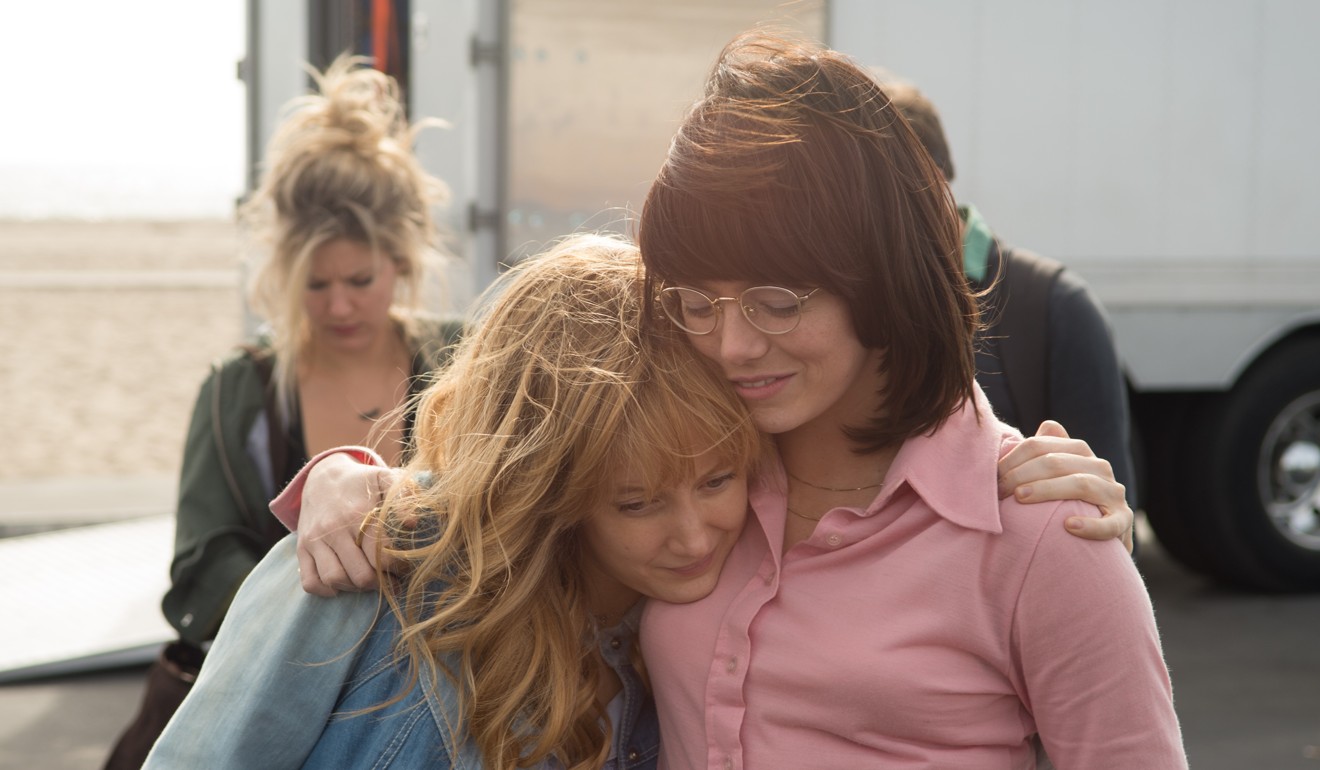 Viewers will be interested to ponder the things that still haven't changed for women since 1973.
Battle of the Sexes opens on November 2
Want more articles like this? Follow SCMP Film on Facebook
This article appeared in the South China Morning Post print edition as: Film reviews