Filmmaking almost an afterthought for Jia Zhangke, Chinese movie mogul in the making
New film festival in Pingyao, in his home province of Shanxi, crowns 47-year-old's rapid rise from making gritty features for overseas audiences to bellwether of Chinese cinema who's asked about anything but his next movie
To understand Jia Zhangke's standing in Chinese cinema today, it's not enough to hear what he has to say, but also the sorts of questions he gets asked by the media.
While presiding over a meeting with local and international journalists at last week's Pingyao International Film Festival, the director wasn't called upon to talk about himself or his films. Rather, reporters solicited his opinions about the role of the state in Chinese arts and culture, his views on film festivals as a cross-cultural platform, and what kind of advice he would give China's young filmmakers.
In the days that followed, Jia hosted Chinese actress Fan Bingbing on the red carpet, introduced Hong Kong director John Woo Yu-sum in a masterclass and presented a birthday cake to visiting French filmmaker Arnaud Desplechin before a screening of his latest film, Ismael's Ghosts – all of this conducted as he swept in and out of events in a limousine flanked by a security detail.
The 47-year-old filmmaker has come a long way since arriving in Hong Kong two decades ago as a Beijing Film Academy student to participate in the city's annual Independent Video and Short Film Awards.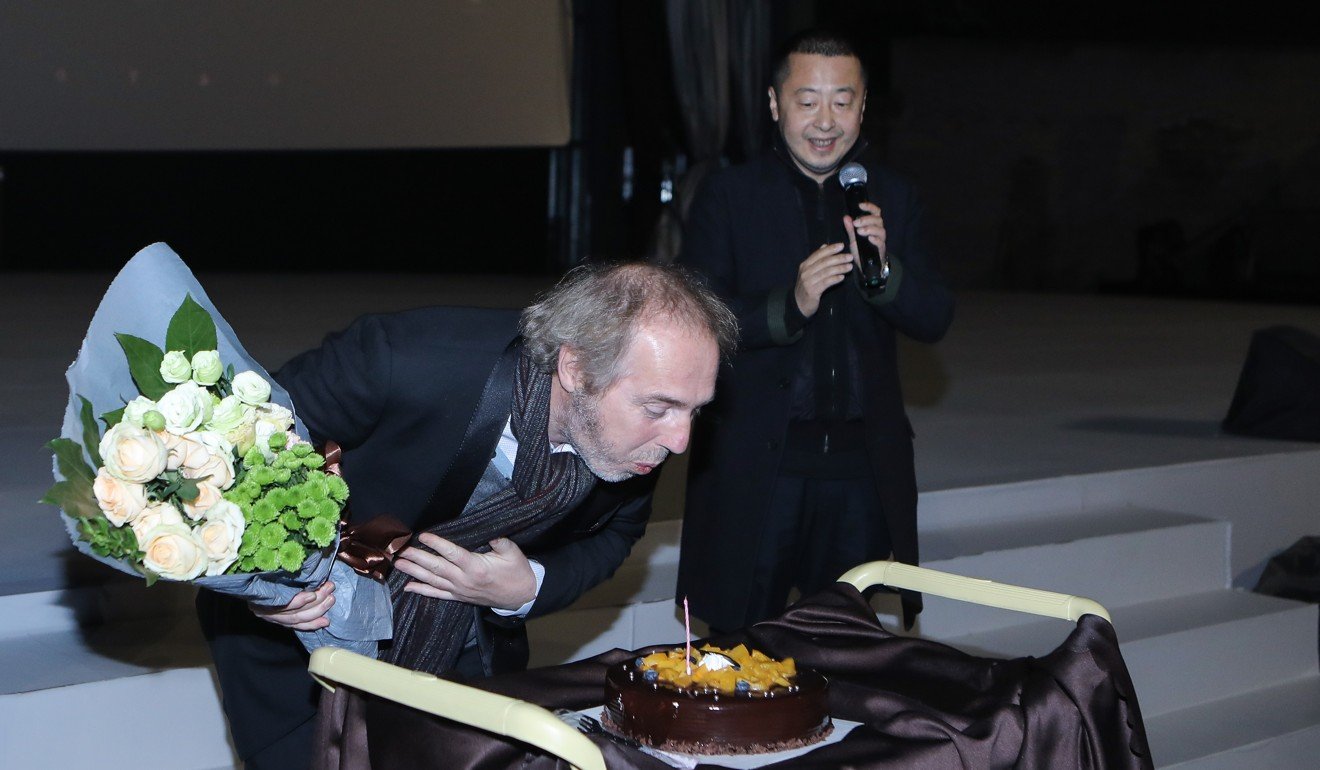 Today, he's very much a mogul-in-the-making, complete with his festival, his friends and his penchant for fat cigars. More importantly, his ascent is very much representative of the expansion of the Chinese film industry today, his ambition outstripping even that of more experienced and market-savvy counterparts such as Feng Xiaogang.
In addition to his long-running independent production outfit XStream Pictures, cofounded with Hong Kong cinematographer Yu Lik-wai and producer Chow Keung in 2003, Jia established Fabula Entertainment last year with investment from China Merchants Bank and Chinese online giant Tencent. The new company will produce more commercially driven fare and explore film education and "film-related lifestyle-building".
Meanwhile, Jia has pulled out all the stops to reshape the cultural landscape of his hometown, Fenyang, in his image. In 2016 he returned to the city near Pingyao in China's northern Shanxi province to announce the establishment of the Jia Zhangke Arts Centre, with his actress wife, Zhao Tao, serving as its chief executive.
He also opened a themed restaurant in the city, its decor dominated by posters and paraphernalia from his past productions. Just in case anybody didn't get the point, he named the restaurant after his 2015 hit Mountains May Depart (Shan He Gu Ren).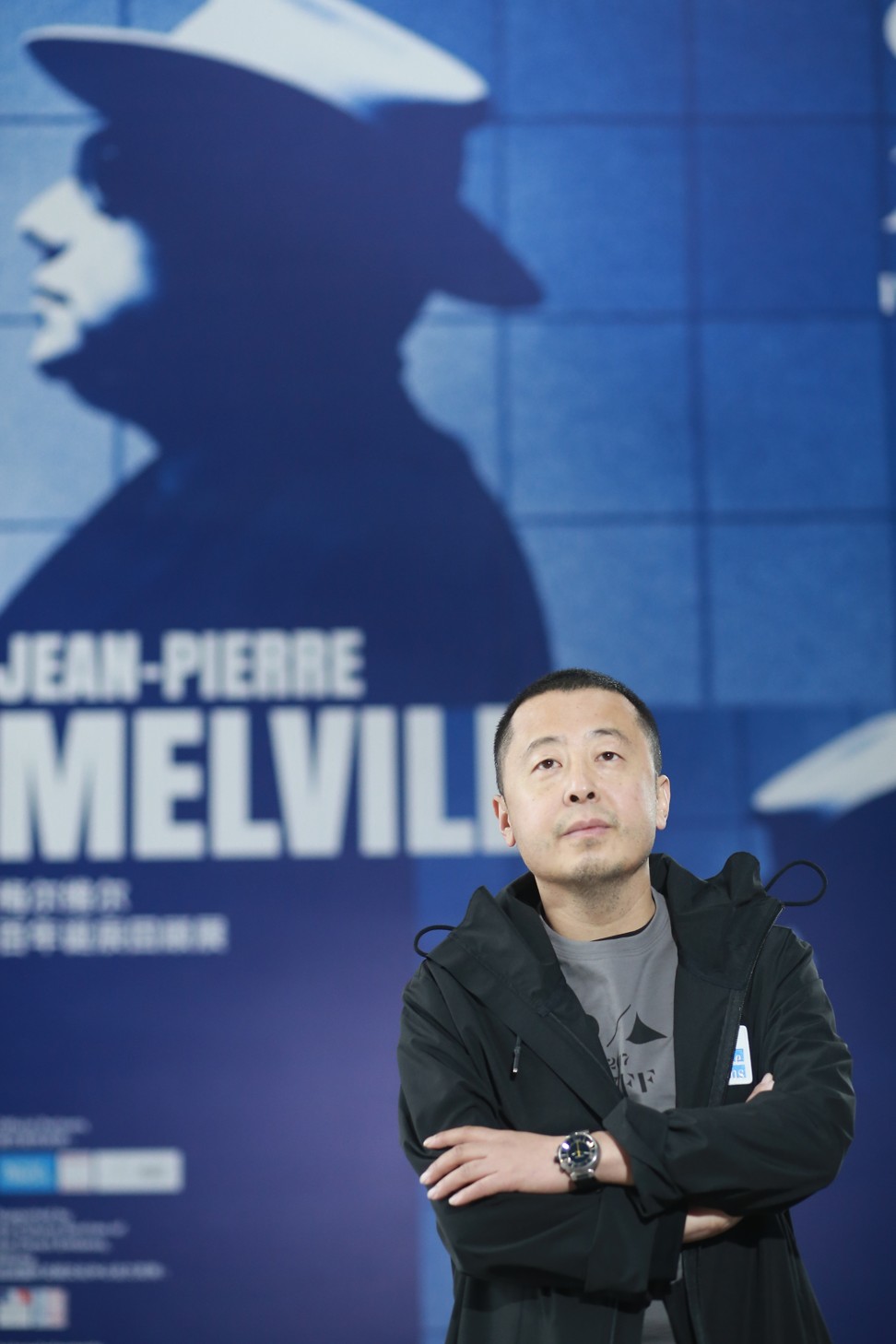 The jewel in Jia's crown, though, is the Pingyao International Film Festival. The filmmaker managed to convince the Pingyao municipal authorities to sanction and back a project that, among other things, involved the transformation of a former diesel-engine factory into an impressive "Cinema Palace" with an open-air arena, five cinemas, exhibition halls, offices and cafes.
With the help of Marco Müller, formerly artistic director of the festivals in Locarno, Rotterdam and Venice, Jia managed to deliver an event filled with recent international titles and also new films from young Chinese directors.
A special festival screening of Where Has Time Gone? showed how far Jia has moved away from his roots as a renegade, underground director of grittily realist (and domestically unreleased) films such as Xiao Wu, Platform and Unknown Pleasures.
The five-part omnibus film, an official commission from the BRICS Film Festival – a state-organised event celebrating a September 17 meeting between the leaders of Brazil, Russia, India, China and South Africa in the southern Chinese city of Xiamen – was produced by Jia to, among other things, launch a five-year co-production plan between filmmakers from the countries.
Jia has also pledged to oversee two or three features by first-time directors every year, a commitment embodied in his role as executive producer of poet-turned-filmmaker Han Dong's directorial debut One Night On the Wharf. He is also putting the finishing touches to Jiaxiang 2 ("Jia Thinks 2"), a volume of essays which will follow his first book covering his writing and interviews from 1996 to 2008.
Of course, there's the small matter of making films too. Without much fanfare, Jia has begun shooting Ash is Purest White (Jiang Wu Er Nu in Chinese), a film that tracks the relationship between a dancer (played by Zhao Tao) and her hoodlum lover (Liao Fan of Black Coal, Thin Ice fame) across two decades.
In an interview with Chinese film portal mtime.com, Jia said he aims to complete the film in time for a commercial release in China by the end of 2018 – something he neglected to mention even once during his meeting with the press in Pingyao.
Then again, no one brought it up: Jia has become much more than a mere filmmaker; he's a bellwether for Chinese cinema. Listening to him expound at length in Pingyao about his views on industry trends and distribution models, it's not hard to see why.