Cinema
Get more with myNEWS
A personalised news feed of stories that matter to you
Learn more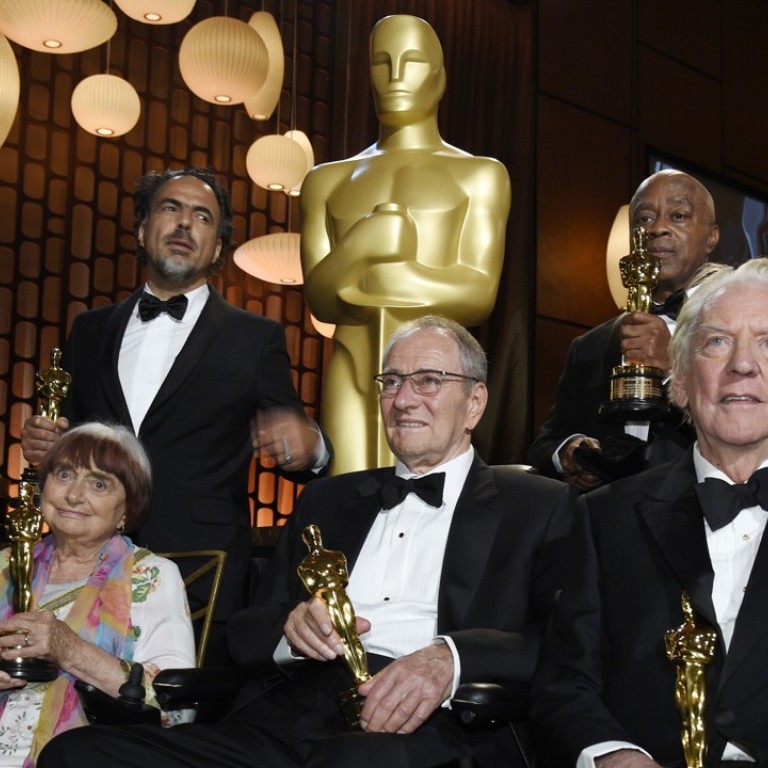 Honorary Oscars bestowed on Donald Sutherland, Agnes Varda, Charles Burnett and Owen Roizman at Governors Awards
Amid fresh allegations of sexual harassment, Hollywood takes a step back to honour four film industry veterans, and Dustin Hoffman, the subject of some of the allegations, receives warm applause as he presents one of the Oscars
The film industry kicked into awards season at the weekend with the Governors Awards, even as it reels from a widening sexual harassment scandal.
Stars donned black tie and formal gowns to walk the red carpet of the glamorous Academy of Motion Picture Arts and Sciences event honouring writer-director Charles Burnett, cinematographer Owen Roizman, actor Donald Sutherland and director Agnes Varda.
Each received Oscar statuettes for their distinguished careers in the annual ceremony. But the event was clouded by still more breaking harassment revelations, including the suspension of Supergirl TV producer Andrew Kreisberg for sexual misconduct claims.
"The good news is that tonight it's about celebrating these four people," actor Andrew Garfield said on the red carpet in Los Angeles, praising the Oscar honorees while acknowledging the harassment victims.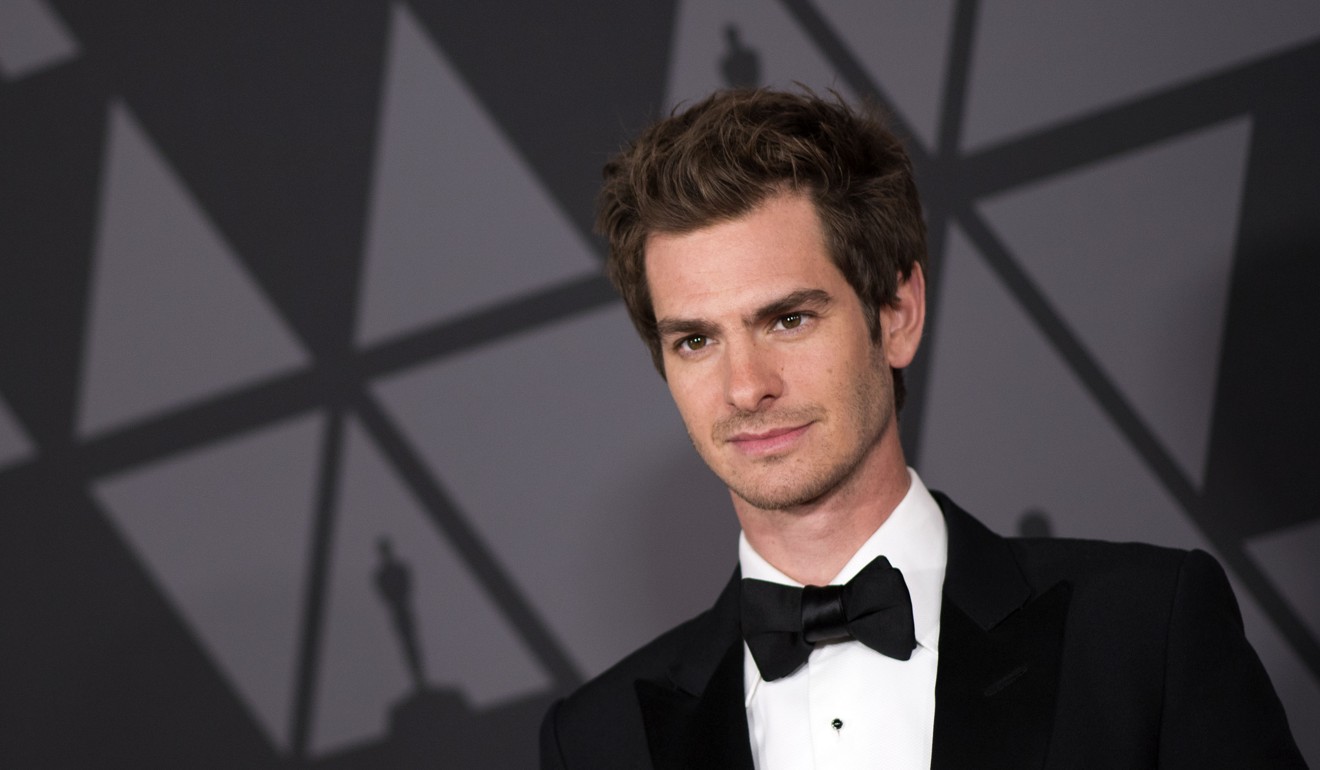 "[This event] is isolated from the horrific revelations that are occurring daily in our industry and all industries where there are abuses of power. This is an endemic, patriarchal, toxic masculine issue that's coming to the surface now," said Garfield. "These people have opened the floodgates and begun the healing."
The speeches inside the Governors Awards did not once touch on the harassment scandal as each honoree, chosen by the academy's 54-member leadership board, was extolled.
Jennifer Lawrence presented the Oscar to her Hunger Games co-star Donald Sutherland, who she says "took me under his wing" as a newbie actress.
"For someone as generous and talented it's odd to think that Donald Sutherland has never won an Oscar before tonight," said Lawrence, mentioning some of the actor's "iconic roles" (Ordinary People, MASH, The Dirty Dozen, Klute). "His work is movie magic at its best."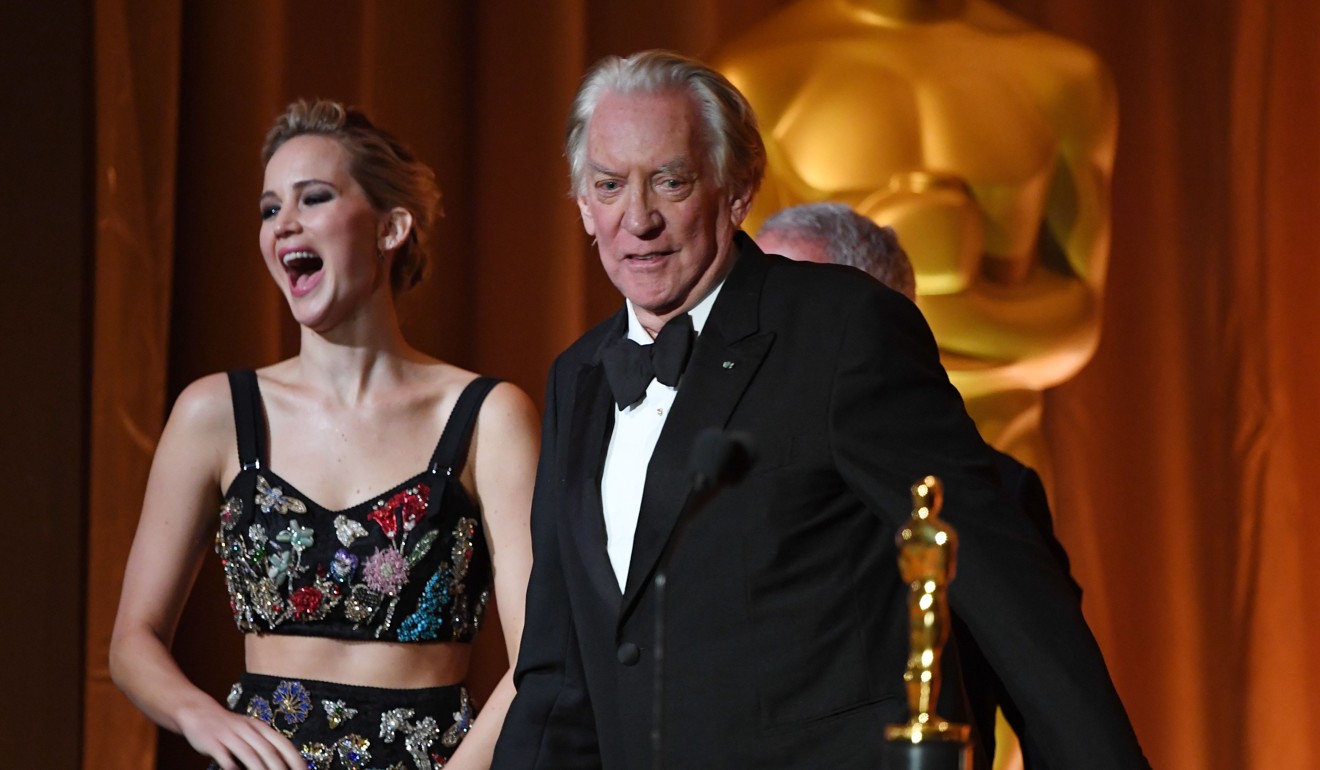 Holding his Oscar, Sutherland, 82, admitted he had been "beset by my mind's unrelenting interrogation of me demanding to know if I deserve this". But he found solace and justification in the words of the great comedian Jack Benny.
"[Benny] said, as I say to you now, 'I don't deserve this. But I have arthritis. And I don't deserve that either,'" said Sutherland, exiting to rousing cheers.
Dustin Hoffman, who has been accused in two separate harassment incidents, received healthy applause from the audience when presenting the Oscar to his Tootsie cinematographer Owen Roizman, 81 (The French Connection, The Exorcist, Network).
"Thank for sharing with us your remarkable gift," said Hoffman. Roizman was moved to tears in his acceptance speech.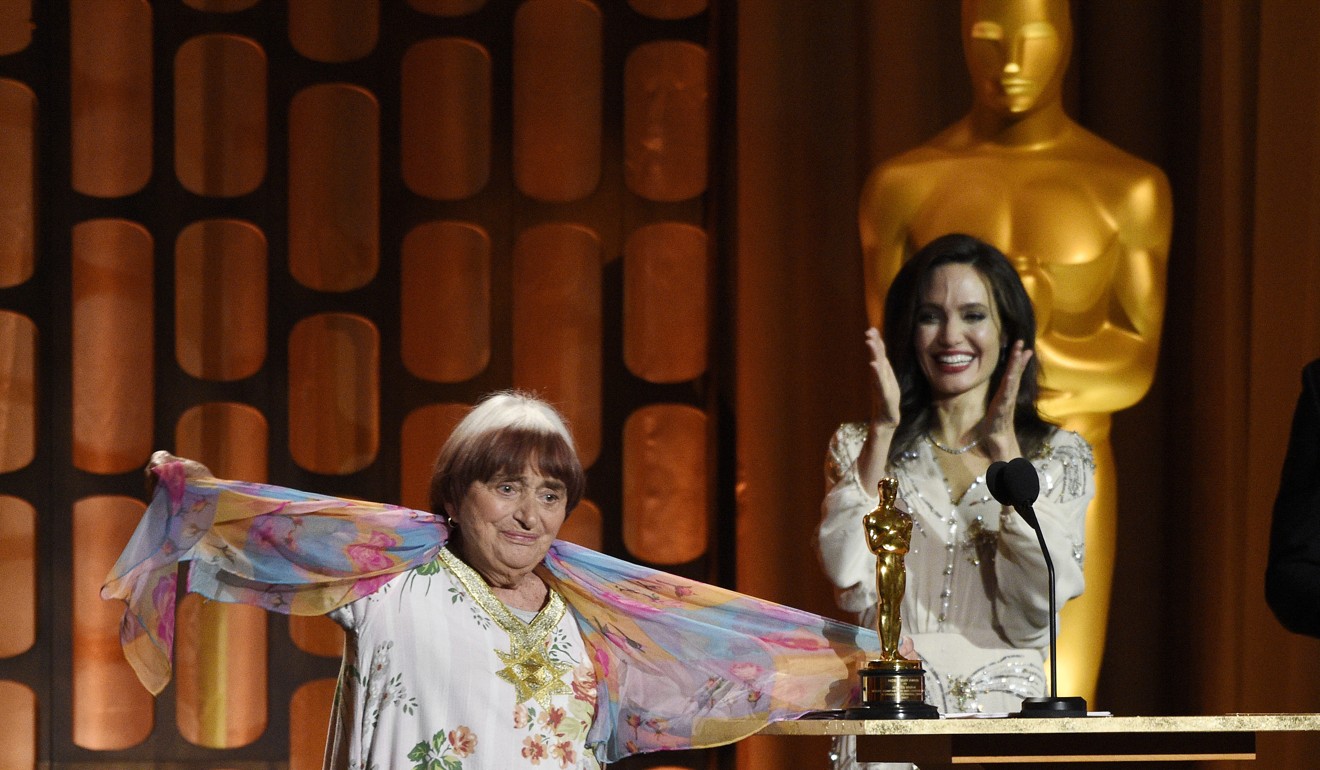 Jessica Chastain and Angelina Jolie were part of a group of prominent Hollywood women who praised honoree Agnes Varda, pioneer of the French New Wave filmmaking movement. Varda, 89, called them "my feminist guardian angels".
The French director was so pleased to have won the Oscar that she announced from the stage, "Tonight I feel like dancing, the dance of cinema". Varda joyfully broke into twirls with Jolie.
Ava DuVernay brought director Charles Burnett (Killer of Sheep, To Sleep with Anger) onto the stage, saying the African-American trailblazer was "a giant, a legend to us, an icon long before today".
Burnett, 73, told of a teacher who pointed a finger at him as a young student saying, "You're not going to be anything." The award definitively proved the teacher wrong.
"I don't know if he's still around," said Burnett. "If he is, I do hope he reads the trades."
Meanwhile, Spanish filmmaker Alejandro Gonzalez Inarritu (The Revenant, Birdman, Babel) received only the 18th Special Oscar awarded in academy history for his virtual-reality installation Carne y Arena, allows individuals to experience the refugee crisis occurring at the US-Mexican border through the eyes of the refugees' own journeys.