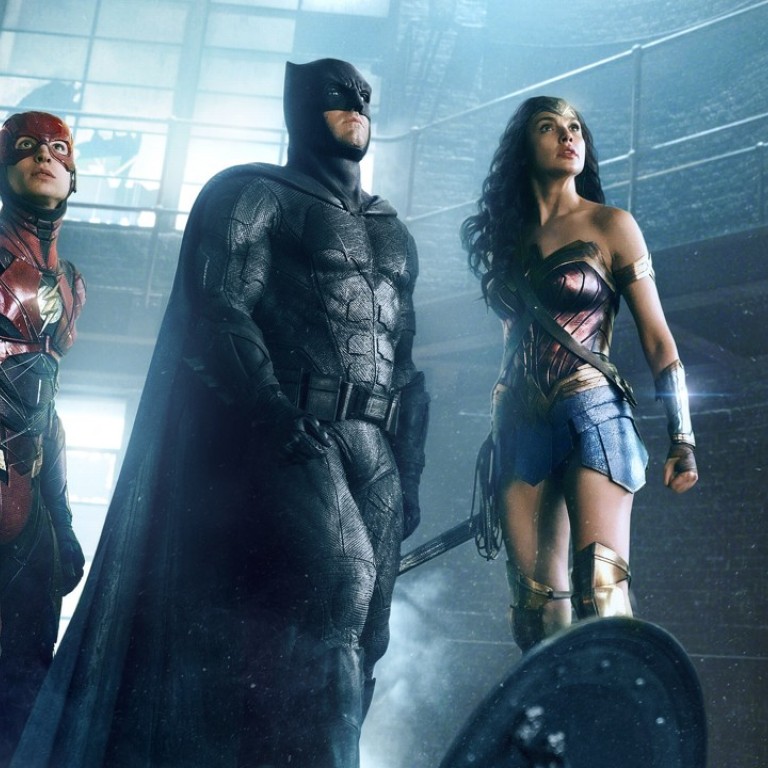 Review

|
Film review: Justice League – Batman, Wonder Woman lead DC superheroes in passable ensemble outing
It may not pack a punch, but this long-awaited film will not entirely disappoint diehard DC fans. For all the spandex and action, it seems director Zack Snyder has played it safe and ridden on the success of Patty Jenkins' Wonder Woman
3/5 stars
If you're a DC Comics fan, then Justice League is presumably the film you've been waiting for. It's the occasion for Batman, Wonder Woman and several other DC superheroes to finally unite on screen – a spandex-clad response to Marvel's The Avengers. It's also the chance for director Zack Snyder to rescue his reputation, after Man of Steel and Batman v Superman: Dawn of Justice got crushed by critics.
In the end, he earns a pass with the inoffensive Justice League. The film plays it safe and certainly benefits from the good will generated by Patty Jenkins' Wonder Woman, released earlier this year and arguably the one great film to date based on DC Comics characters.
Set in a world still mourning the loss of Superman (Henry Cavill), it begins as an alien invasion is mounting, something billionaire Bruce Wayne (Ben Affleck) – Gotham City crime-fighter Batman – and his faithful butler Alfred (Jeremy Irons) are all too aware of. Wayne sends out his metaphorical bat signal. "I need warriors," he says. "I'm building an alliance to defend ourselves."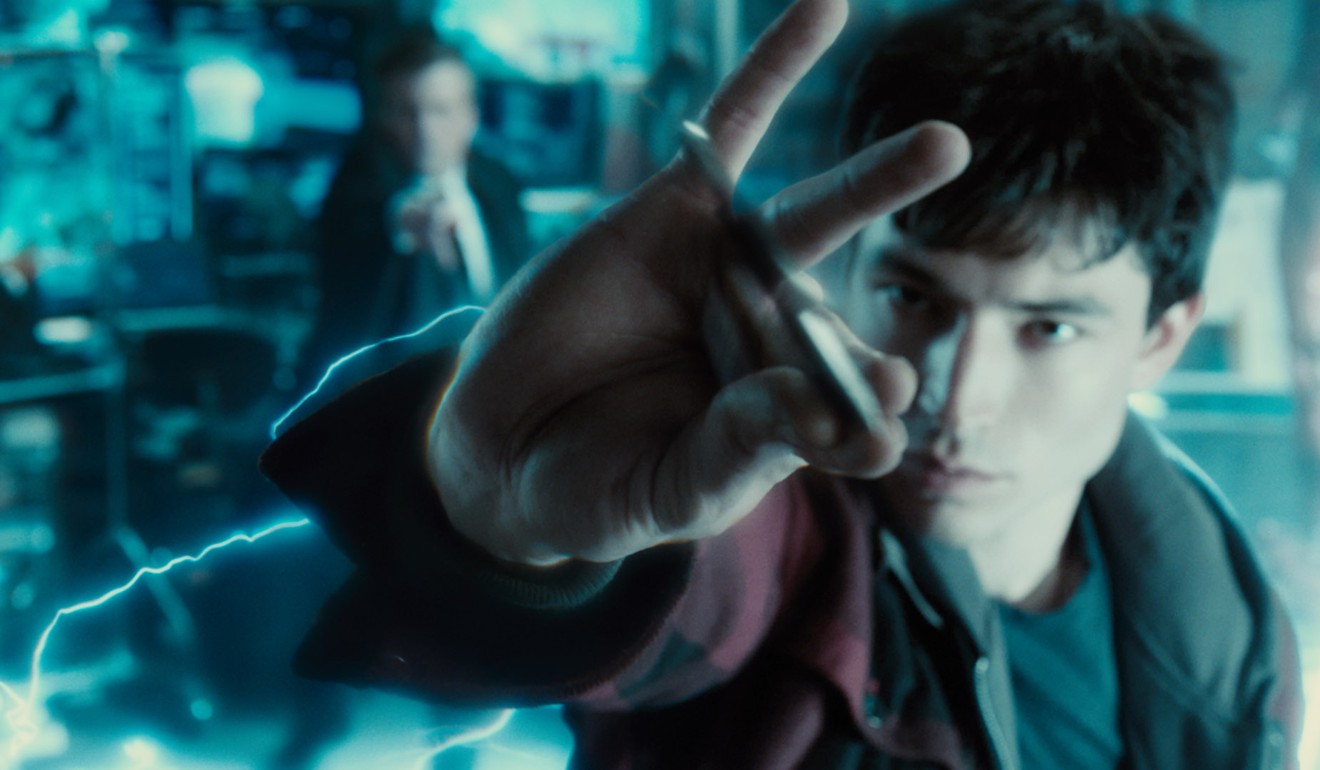 When she's not taking down terrorists in London or dusting antiquities, Wonder Woman's Diana Prince (Gal Gadot) is first on his list. Then there's Arthur Curry (Jason Momoa), the tattooed "protector of the oceans" known as Aquaman, and Barry Allen (Ezra Miller), a super-nimble loner dubbed The Flash, who can move faster than a speeding Batarang.
The most intriguing character of the lot is Victor Stone (Ray Fisher), who becomes part-machine after an accident and now bears the name Cyborg.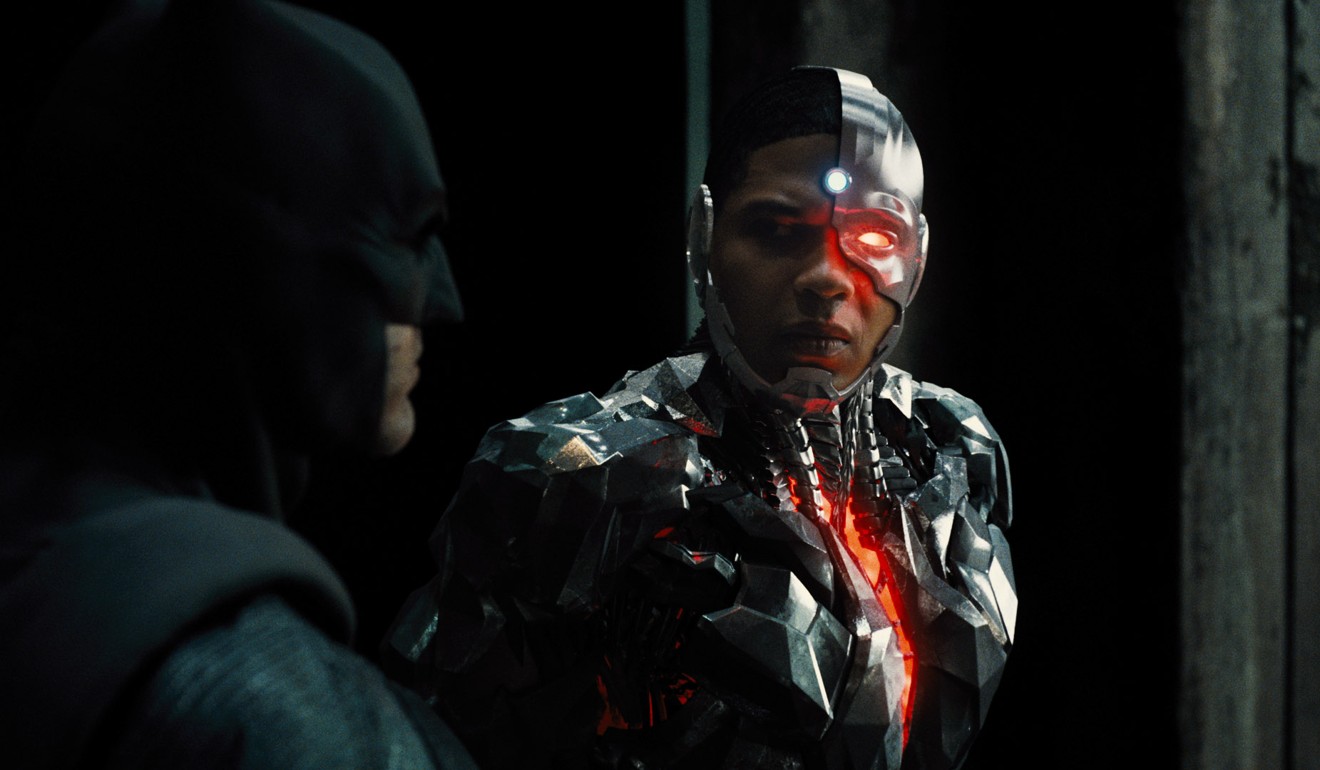 This so-called Justice League has been assembled to take down Steppenwolf (voiced by Ciarán Hinds), an alien-being craving power from three "mother boxes" – two of which were guarded by the Amazons and the Atlanteans, the races connected respectively to Wonder Woman and Aquaman.
With all these characters to accommodate, Justice League doesn't exactly revel in simplicity. Irons' Alfred even laments for the days "when one's biggest concerns were exploding wind-up penguins", a nod to The Penguin – a fan-favourite villain from past Batman films.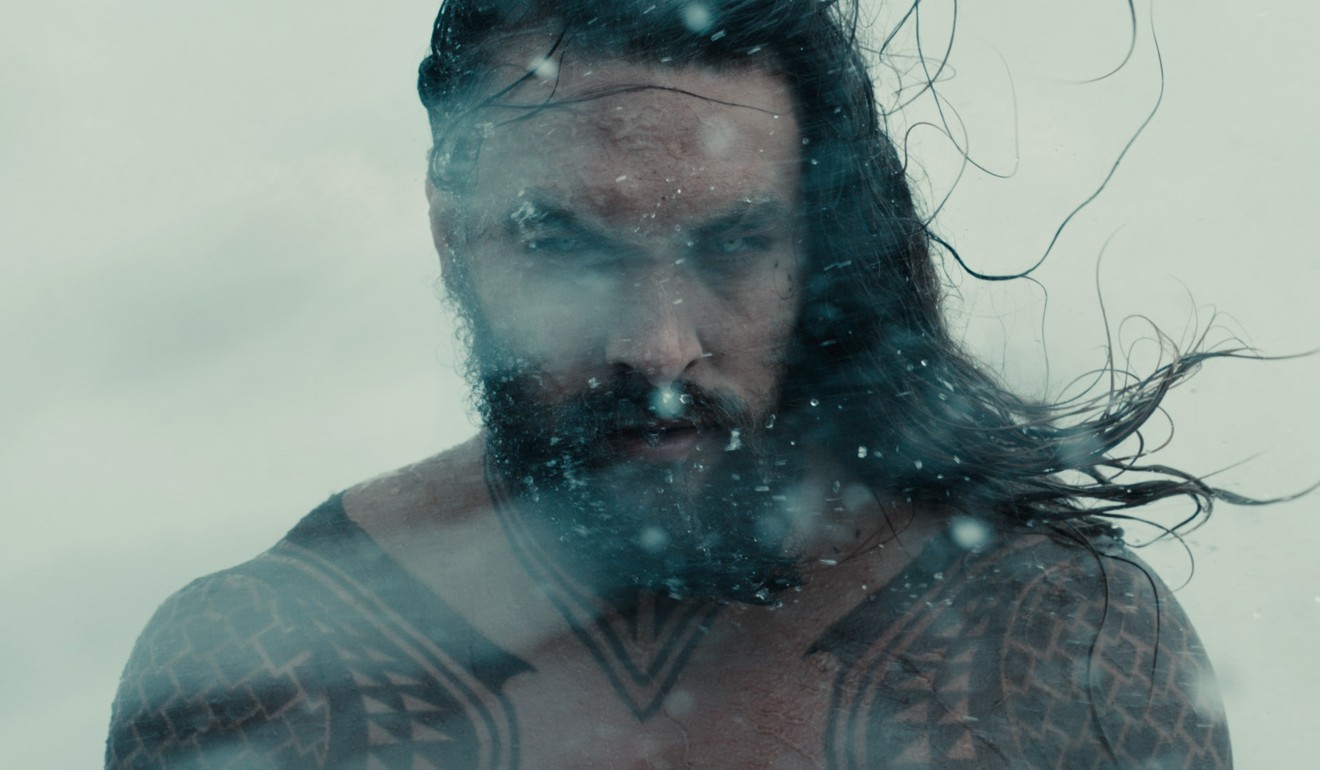 Here, as is so often the case in modern-day superhero films, the baddy is a computer-generated monstrosity. The timbre to Hinds' voice sounds menacing, but Steppenwolf is like a charisma-free video game character.
Co-scripted by Joss Whedon – who was brought in to direct reshoots after Snyder bowed out of post-production following the death of his daughter – and Chris Terrio, Justice League is arguably in too much of a hurry to assemble the heroes and deliver that money shot of them all standing on Wayne's aerial vehicle The Flying Fox.
Affleck has compared it to The Magnificent Seven, but the film never comes close.
While Gadot and Affleck continue their good work as Wonder Woman and Batman – you sense they're growing comfortable in their roles – Momoa is wasted as Aquaman and Miller's incessant quips grow tiresome. Fisher's Cyborg at least adds some weight to the film.
The return of Amy Adams (as Lois Lane) and Diane Lane (as Superman's Earth mother, Martha Kent) is welcome, even if their appearances are brief.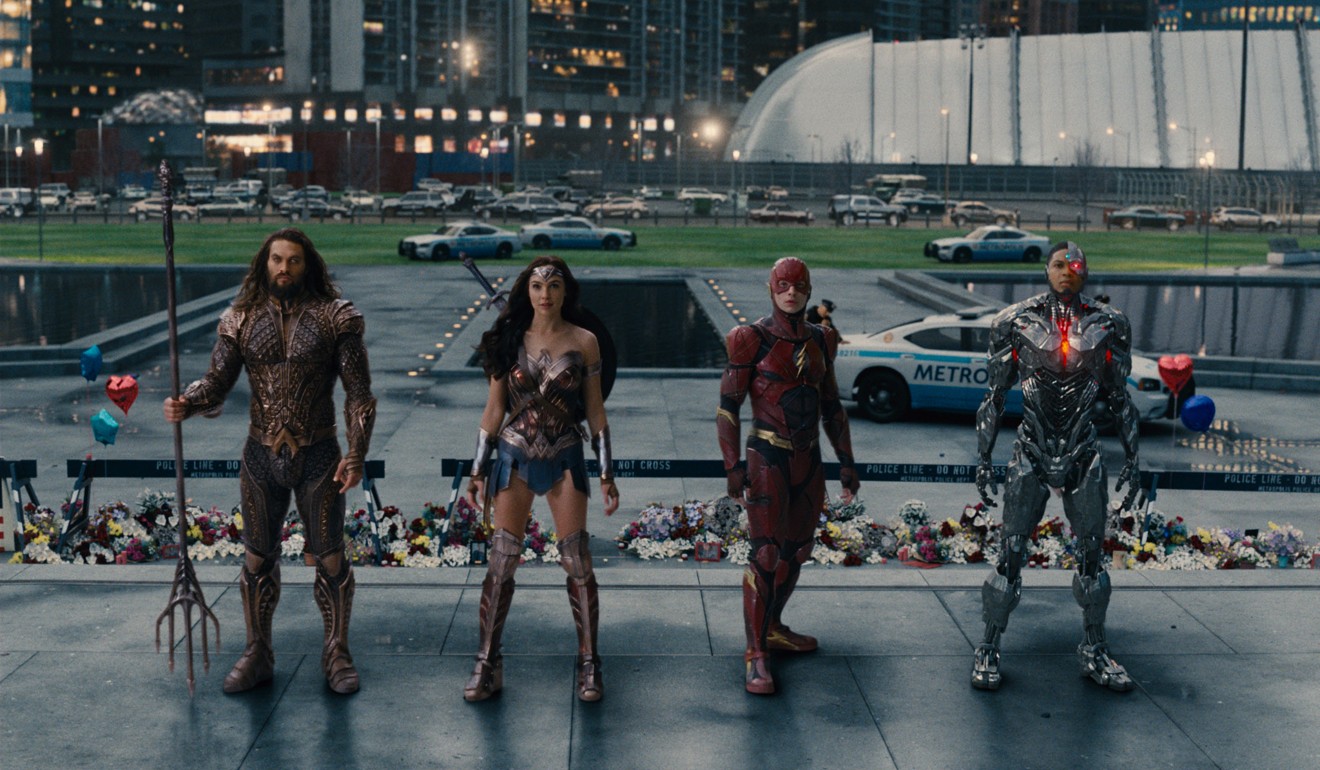 Attempts at shoehorning some humanity into the film via a generic East European family destined to be savaged by Steppenwolf's insect-like army flop badly. But Justice League, for all its flaws, is a vast improvement on the lumbering Batman v Superman. At least it has the decency to come in just under two hours.
Justice League opens on November 16
Want more articles like this? Follow SCMP Film on Facebook
This article appeared in the South China Morning Post print edition as: film review