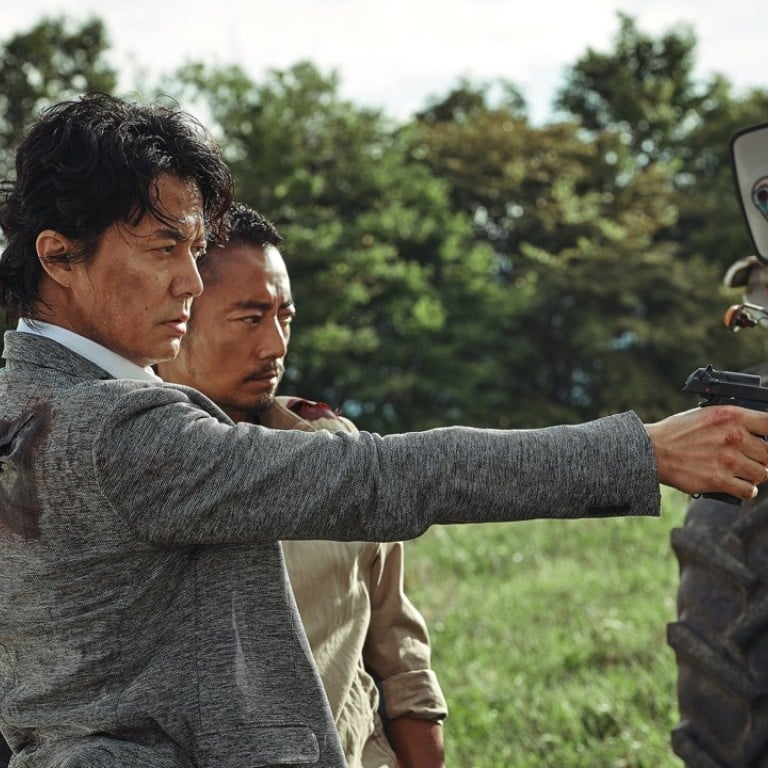 Hong Kong filmmaker John Woo on the making of Manhunt, Hong Kong and Chinese cinema, and budget versus action movies
Director goes back to his '80s roots in this Chinese/Japanese thriller, with the return of slow-motion gunfights and white doves, and adds new elements including female assassins and filming in Japan
John Woo has to take a moment to consider his reasons for making Manhunt, which premiered at the Venice film festival in September. "I just wanted to go back to basics," he says.
"I got fed up with big budget films. The more budget we have, the more pressure. So it's a very unhappy thing. When you've got so much pressure, all you have to worry about is the numbers. How much [money] is left? So it cuts the freedom and the joy of creation."
You might say the legendary Hong Kong director is a victim of his own success. After cult action films such as The Killer (1989) and Hard Boiled (1992) gave him an international profile, he segued into Hollywood big-budget films such as Face/Off (1997) and Mission: Impossible 2 (2000). This was followed by a period making lavish historical epics in China, with the two-parters Red Cliff (2008 and 2009) and The Crossing (2014 and 2015).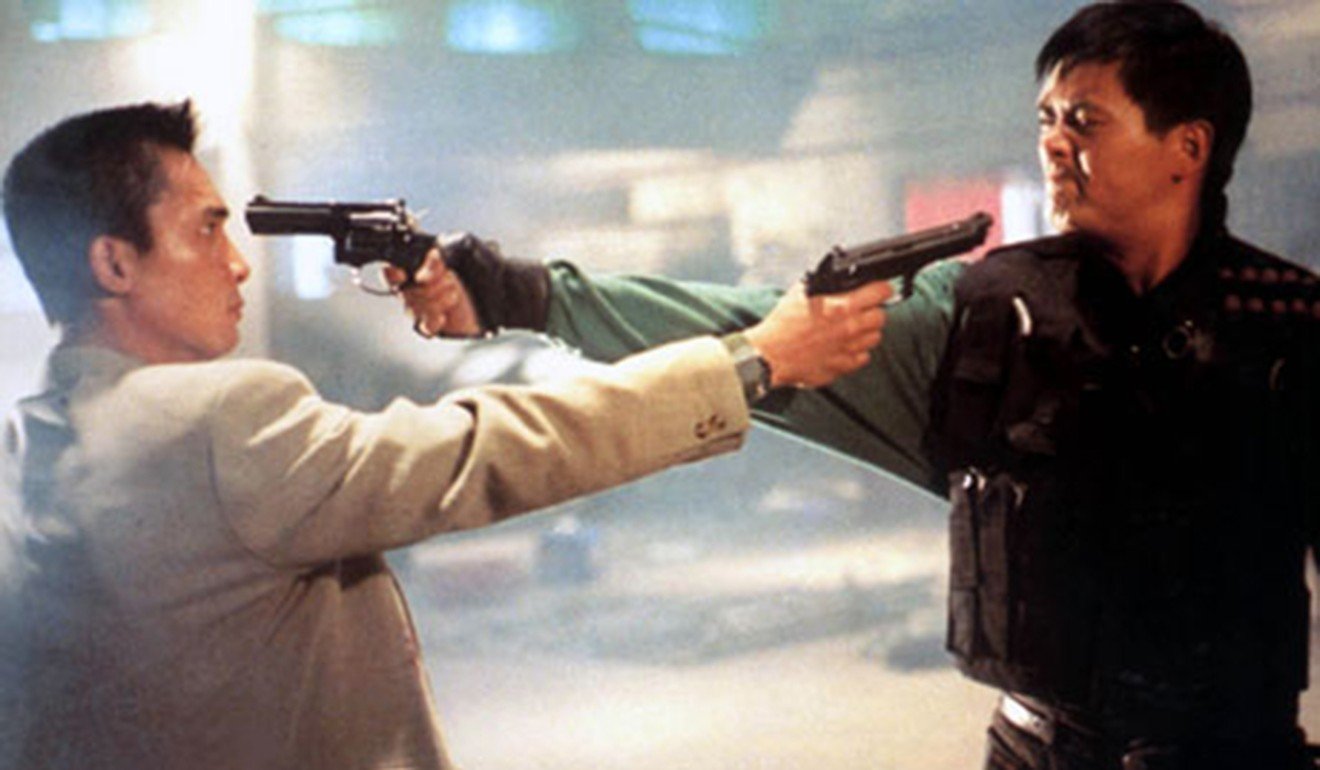 All of these have left Woo craving the simplicity of his genre-defining 'gun-fu' classics from the late-'80s. "It's easy for me, action, I know how to do it," he says.
"But I never know how to deal with big money, the producers. If a producer is a good producer and knows about moviemaking, that's great. But if you work with a producer who only cares about money, that isn't good. So you always need to spend a lot of time, to argue, to fight with them, and expend a lot of energy – it's not good. Making movies is all about happiness, love, hope and joy."
There's no question that making Manhunt brought Woo a lot of joy. The film began life after Hong Kong studio Media Asia bought the rights to Japanese author Juko Nishimura's crime novel Kimi yo Fundo no Kawa o Watare, which had previously been adapted for the screen in 1976 by Junya Sato. Known as Hot Pursuit in some translations, that earlier film became a massive hit in China two years later when it became the first foreign production to be shown after the Cultural Revolution.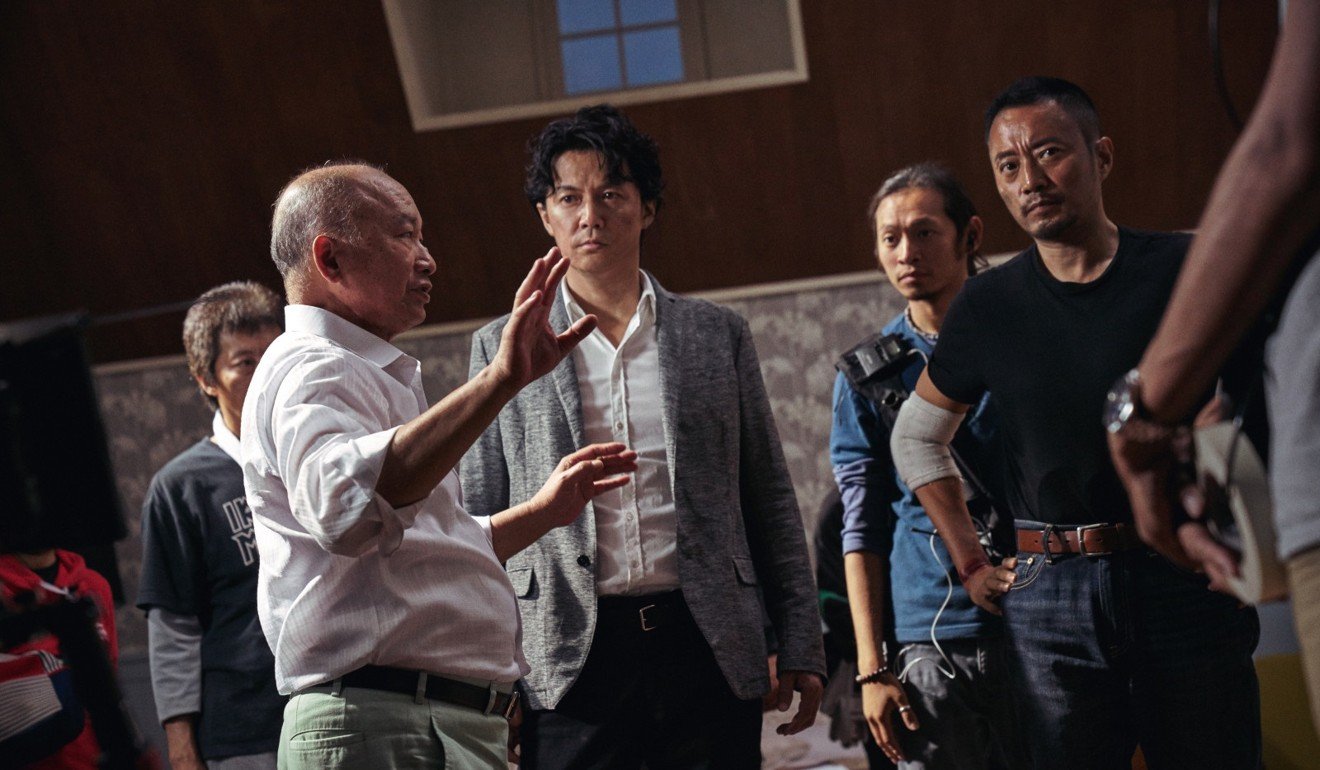 Woo later befriended its star Ken Takakura, who died in 2014, and when the offer from Media Asia came through to re-adapt the book, he felt it was the perfect chance to make "a tribute to him". Keeping the Japanese setting of the book, Woo's film stars Chinese actor Zhang Hanyu as Du Qiu, a lawyer on the run who is trying to clear his name of murder. In pursuit is Yamura, a detective played by Japanese pop star Masaharu Fukuyama.
With Manhunt's world seething with corruption, the two men are eventually forced to ally. Woo deliberately changed the nationality of his protagonist to Chinese to symbolise a spirit of cooperation between two countries that have endured a difficult shared history.
"Two men, they came from different cultures and they could work together and appreciate each other," Woo explains. "They become friends. One is Chinese, one is Japanese – but they still find a way to work together. That's the main thing I wanted to do in the film."
Before Manhunt, Fukuyama and Woo had worked together once before – on a beer advert. "He's a top rock star in Japan. Very famous. I like him – he had a great heart," Woo enthuses. "He cares about the work. He loves to work with people. And I wanted a detective with heart, not a cold-blooded guy."
This was, however, only Zhang and Woo's first collaboration. "We needed a really tough-looking Chinese guy," says the director of his protagonist.
Admittedly, most of the attention will be falling on their female co-stars: South Korean actress Ha Ji-won and the director's own daughter, Angeles Woo Feixia (one of three children, with wife Annie). They play female contract killers hired by the head of a suspect pharmaceutical company to clean up loose ends – including the former employee played by Zhang.
Remarkably, it is the first Woo film to feature female assassins. "People might think I only can make a male action hero," he says. "I wanted to prove I could make a very charming female killer!"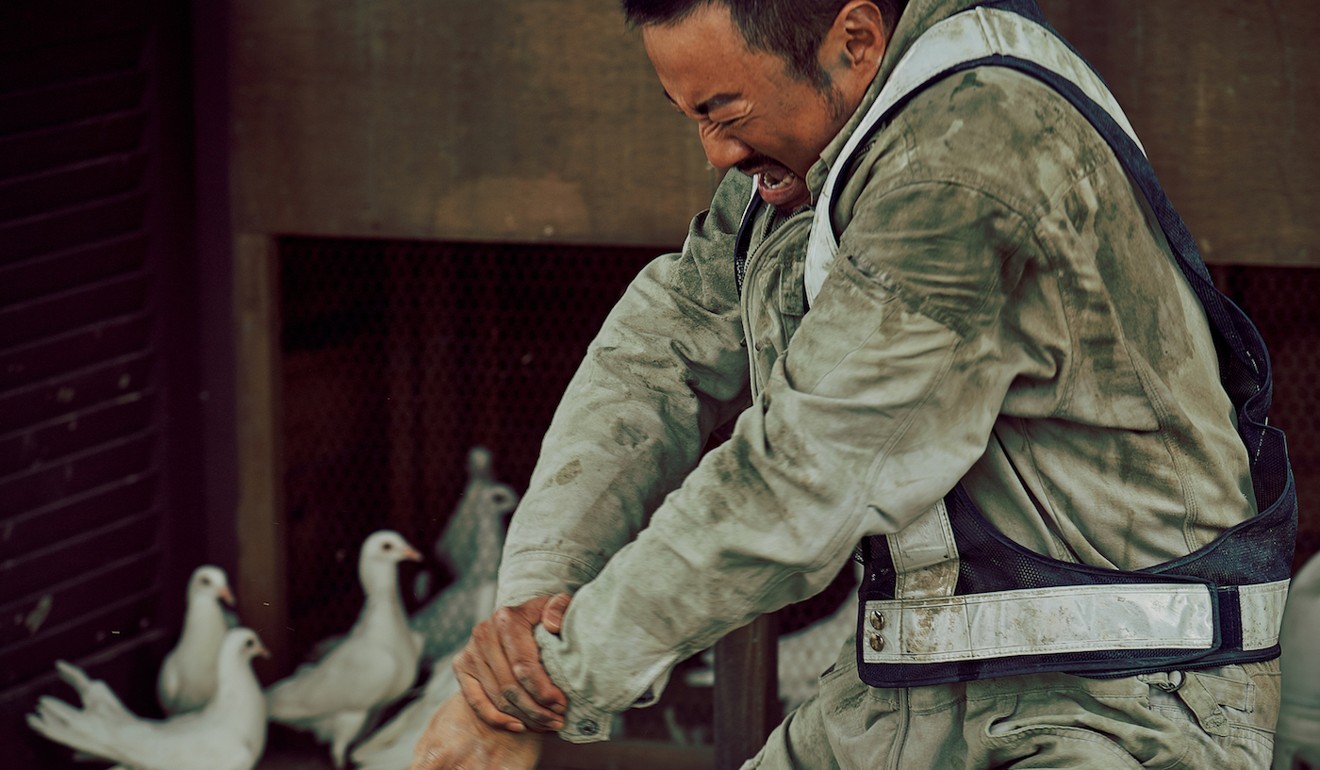 Borrowing themes of innocence and guilt from Alfred Hitchcock, in particular, the result is a fast-paced contemporary thriller that feels like Woo is going back to basics. For those craving scenes of his balletic slow motion gunplay, it's all here. There are even shots of white doves, just for old times' sake, and a verbal nod to his own film A Better Tomorrow, which may be why trade paper Variety said the film was "borderline self-parodic".
While there may be some truth to that, Woo has never before shot in Japan – a thrill for him, given his love of Japanese cinema. He praises the crew ("they could work for 18 hours without any complaint"), the helpful local authorities around Osaka where the film was shot and even the film's background artists.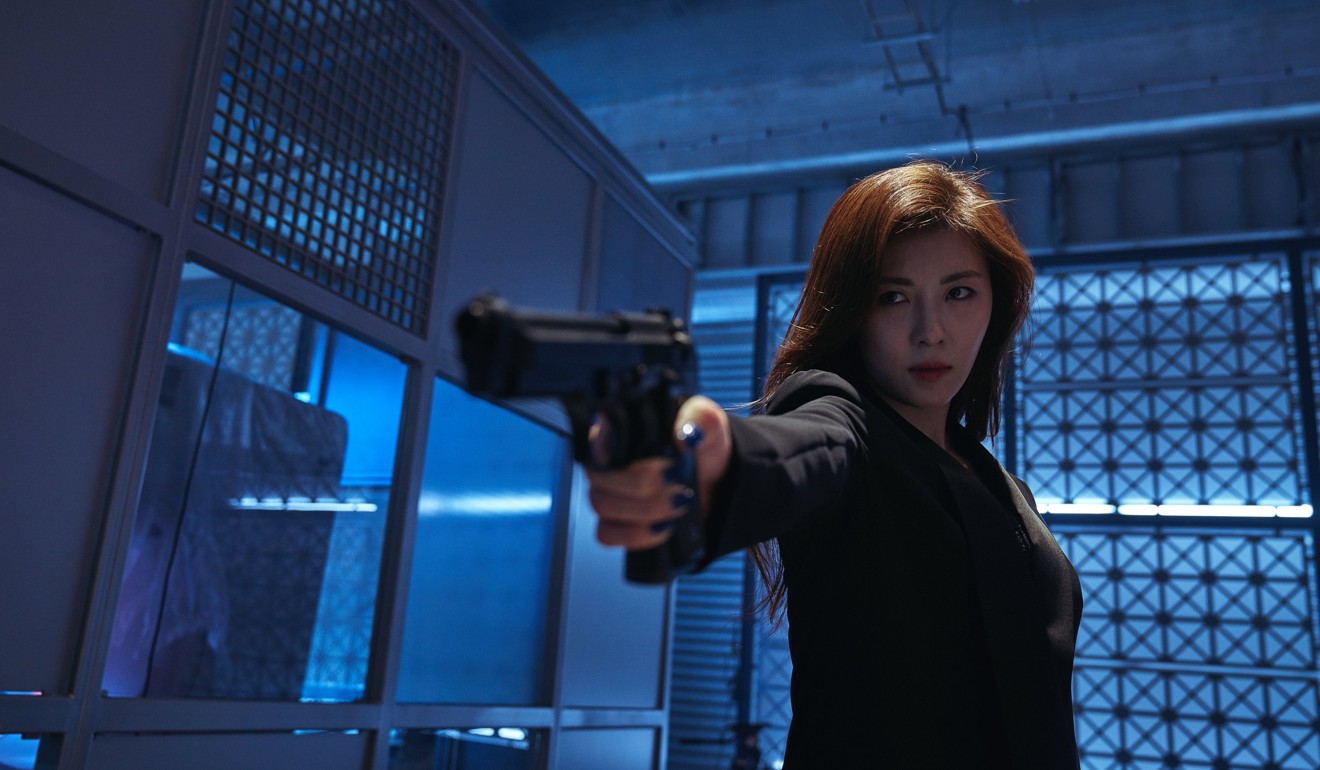 "The extras in our films, they were volunteers, and they even brought in their own costume to the set," Woo recalls.
The director is now planning his next move. He still hopes to remake the "wonderful" Le Cercle Rouge, the 1970 crime film by French director Jean-Pierre Melville and a stated influence on Woo (his own film The Killer was a direct nod to Melville's chilly assassin tale Le Samouraï).
"I still keep the hope," he says. "I didn't know what happened. We had a script, ready to go, and all of a sudden, CanalPlus had budget problems."
The first off the block will more likely be an as-yet unnamed thriller, which he wants to make in Europe, either in Germany, Spain or the UK.
"I always wanted to make a film in Europe," he says. There was, of course, his 1991 film Once a Thief, starring Chow Yun-fat, Leslie Cheung Kwok-wing and Cherie Chung Chor-hung, which was partly shot in France; but in Woo's mind, that didn't count. "I want to make a really European film – the whole movie shooting in Europe."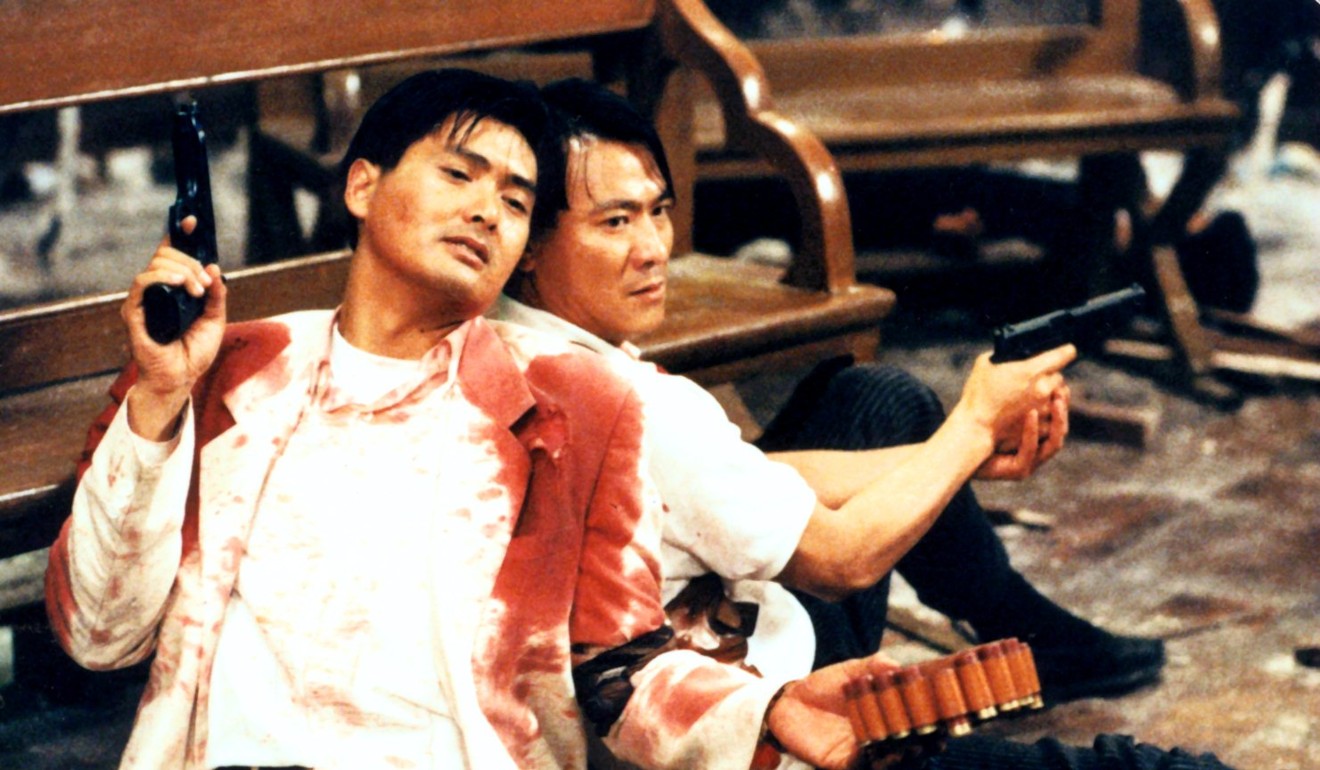 The Guangzhou-born Woo's family fled to Hong Kong when he was five, and it was in this city that he worked his way into the film business, beginning as a script supervisor at Cathay Studios in 1969. How does he see the local industry now? "I think they're OK," he says diplomatically.
"I haven't been in Hong Kong [making films] for over 15 years. I only worked in China and Los Angeles. But there are some young new directors coming up who make some very good movies."
As for Hollywood's increasing partnerships with Chinese film companies – on films like The Great Wall , which featured Woo's Manhunt star Zhang – "it's a good thing," says Woo, who has himself always comfortably straddled both worlds.
"Hollywood movies, they need the foreign money and a much bigger market. China – they have money, they have the market. And the people and the audience love foreign films. It's good for both – people from the West and the East. They can learn so much from each other – in business, culture and life," says Woo.
Manhunt opens on November 23
Want more articles like this? Follow SCMP Film on Facebook
This article appeared in the South China Morning Post print edition as: TRIGGER HAPPY