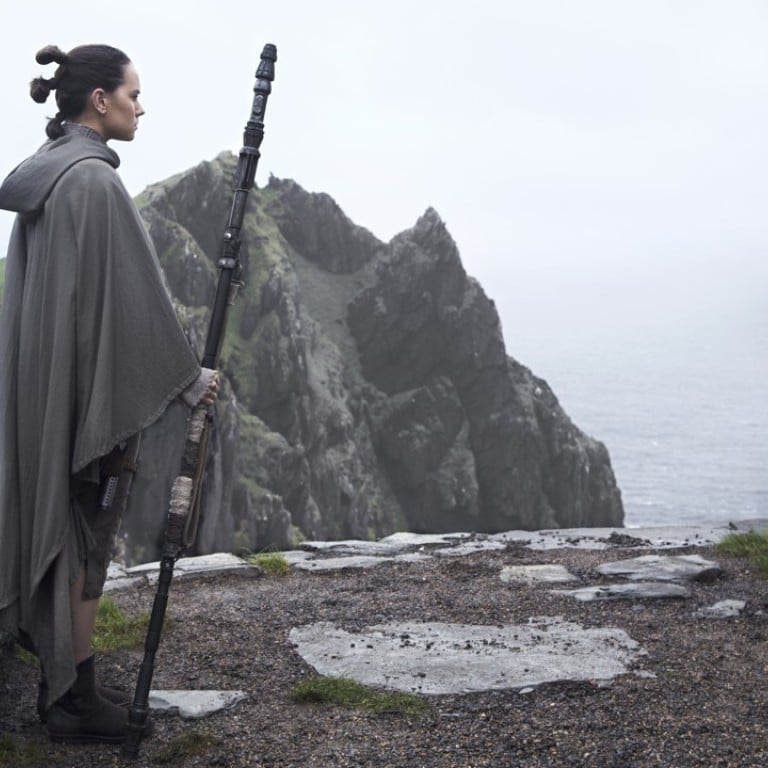 Review

|
Film review – Star Wars: The Last Jedi a true epic that casts off shadow of The Empire Strikes Back to leave us with new hope
Despite a marathon running time, this is an emotional and incident-packed spectacle, its classic characters, headspinning space battles and thrilling light-sabre duels proving the force is still with the famous franchise
4/5 stars
Whatever box office records Rian Johnson's Star Wars: The Last Jedi is going to break, one thing is certain. At 152 minutes, Episode VIII is the longest instalment since the sci-fi phenomenon began in 1977 under George Lucas in what now feels like a galaxy far, far away.
This is an emotional ride all right, an incident-packed epic that introduces new characters, reacquaints us with old friends, answers some questions and raises some more.
In only his fourth movie, after Brick (2005), The Brothers Bloom (2008) and the slick time-travelling Looper (2012), Johnson takes the reins from J.J. Abrams, who got the franchise back on track with 2015's The Force Awakens, which hit the mark with cinema-goers, grossing US$2 billion .
If there was a criticism of Abrams' film, it was that it rather borrowed plot-lines and themes from the first Star Wars film, now known as A New Hope.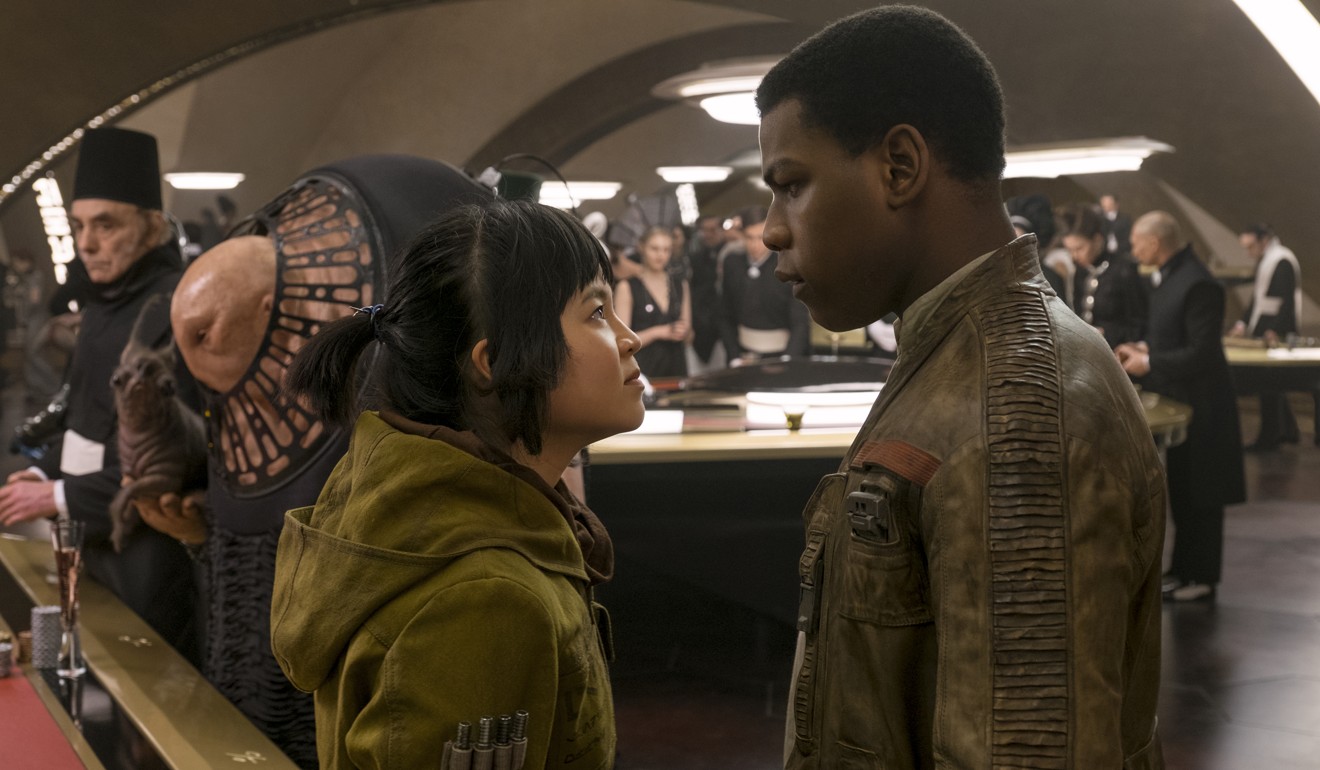 Johnson, who also wrote the script for The Last Jedi, has done his very best not to follow suit and rip from the second Star Wars filmt, The Empire Strikes Back, although there are still echoes – characters, vehicles, landscapes – that remain. And, like that 1980 film, the villains have the upper hand. "The First Order reigns," says the traditional opening text that crawls up onto the screen.
As everyone who saw The Force Awakens knows, newcomer Rey (Daisy Ridley) was sent to a remote island to bring back Jedi Master Luke Skywalker (Mark Hamill) from his self-imposed exile. The "legend", as he mockingly calls himself, doesn't want to know; as Rey puts it, he has "closed himself off from the Force" – the mysterious and powerful energy field that bonds life itself.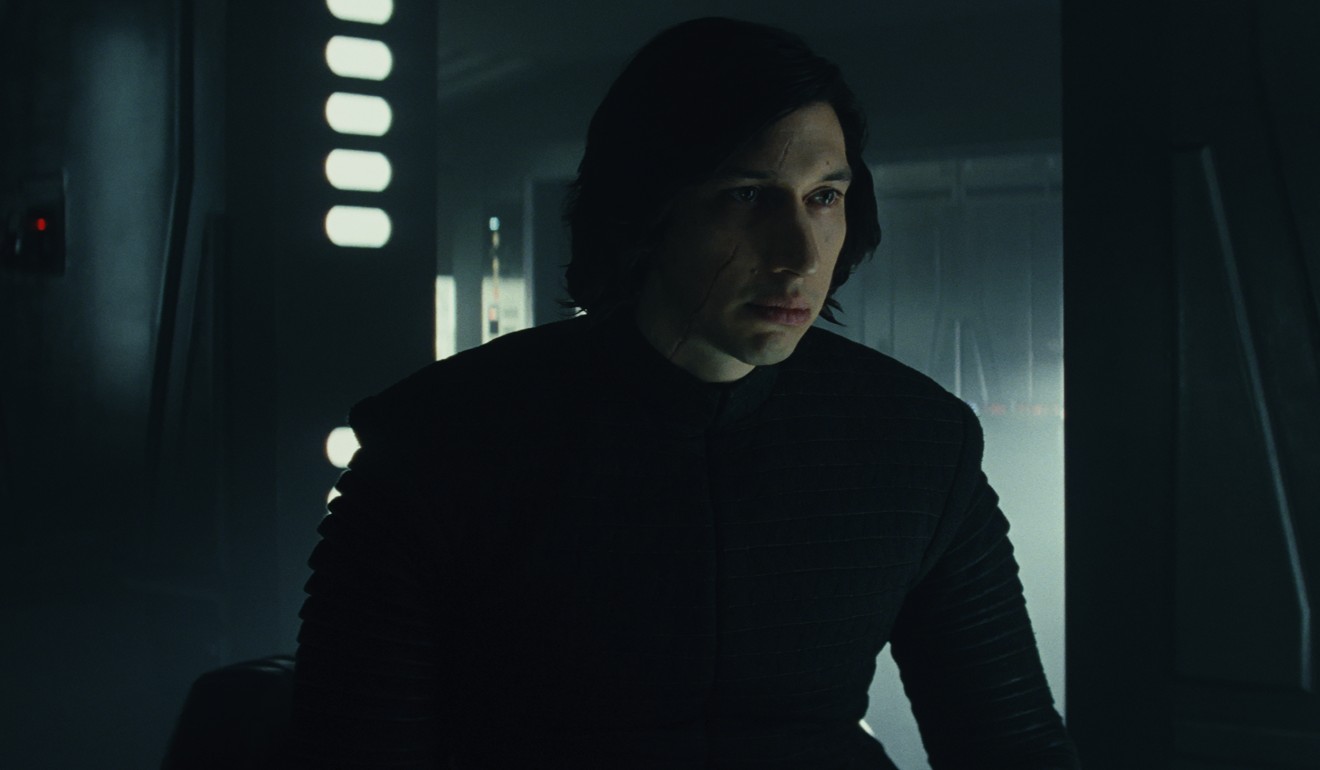 While Luke and Rey are engaging in a battle of wills, Luke's sister General Leia Organa (Carrie Fisher) is commanding what's left of the Resistance, with The First Order – led by the evil Supreme Leader Snoke (Andy Serkis) and his very shouty deputy General Hux (Domhnall Gleeson) – looking to crush them into oblivion. Then there's Snoke's protégé Kylo Ren (Adam Driver), Leia's son, still trying to prove his worth after killing his own father, Han Solo.
All Star Wars films need a mission of some kind to keep the engine purring. Here, new technology has allowed the rebels to be tracked through light speed, leading their beleaguered fleet to desperately try and outrun the powerful Star Destroyers of the First Order. The plan is for former Stormtrooper-turned-rebel Finn (John Boyega) to board a Star Destroyer and knock out a gizmo to allow the Resistance fleet to evade detection.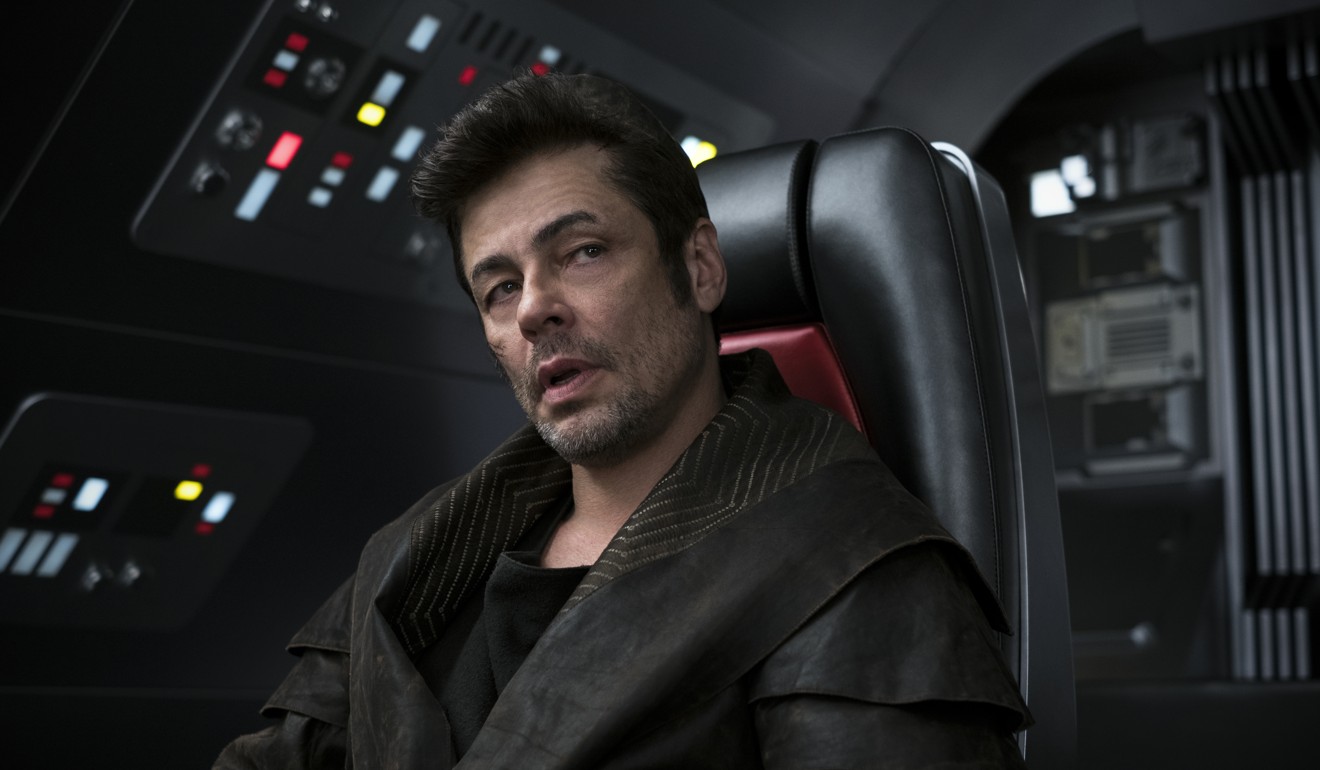 With Finn joined by spherical droid BB-8 and Rose (Kelly Marie Tran), a basement-level worker bee, it's at this moment that the epic running time begins to bulge; a trip to a casino planet to find "a master codebreaker", who may or may not be Benicio Del Toro's stuttering rogue DJ, feels excessive. And we haven't even had time yet to mention a purple-haired Laura Dern as Leia's able second-in-command, ruling over the "flyboy" Poe Dameron (Oscar Isaac).
Johnson levers much into the script, although classic characters like R2-D2, C-3P0 and Chewbacca are left with little to do. Rest assured, though, this looks and feels like a Star Wars movie, with headspinning space battles and thrilling light-sabre duels.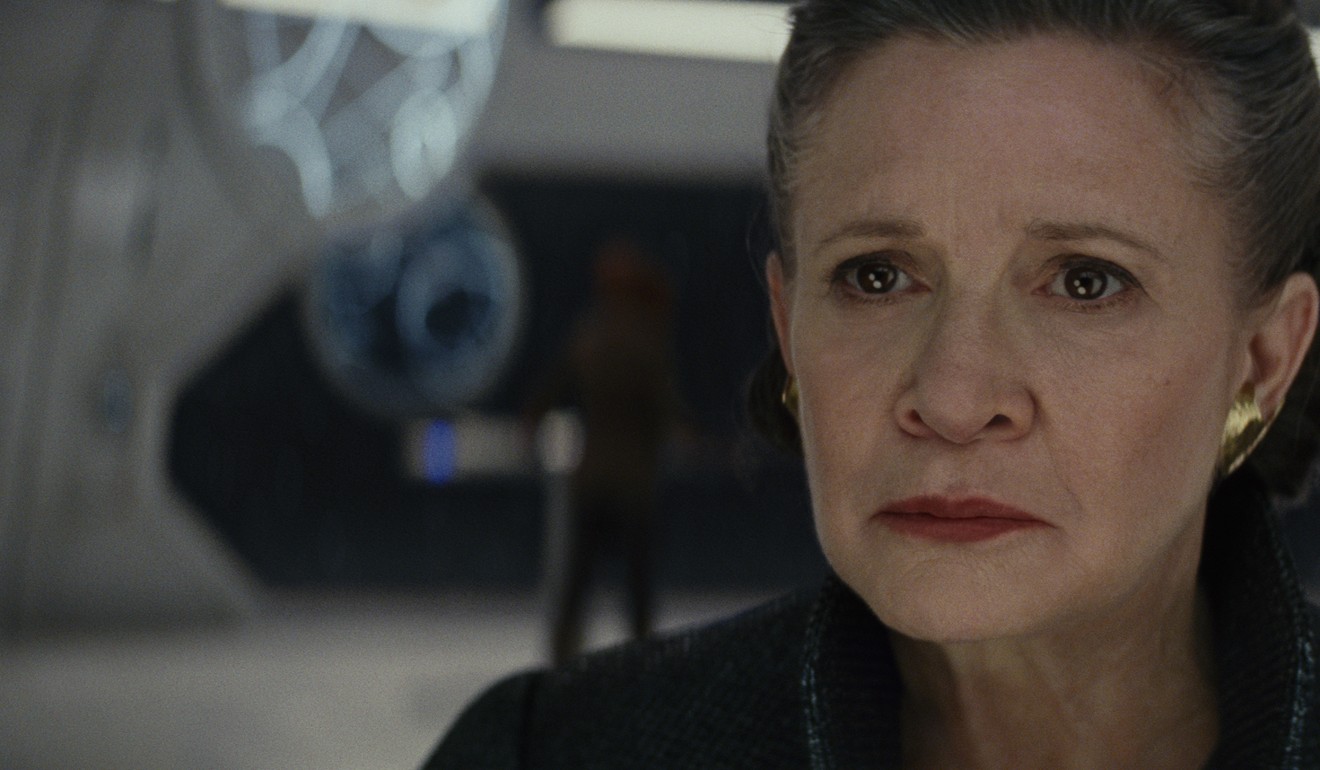 There's also great sacrifice, a theme that looms large from the outset, with the words "we are the spark that will light the fire" becoming a mantra of resistance against tyranny.
By the finale, Johnson leaves us filled with a new hope.
Star Wars: The Last Jedi opens on December 14
Want more articles like this? Follow SCMP Film on Facebook
This article appeared in the South China Morning Post print edition as: film review