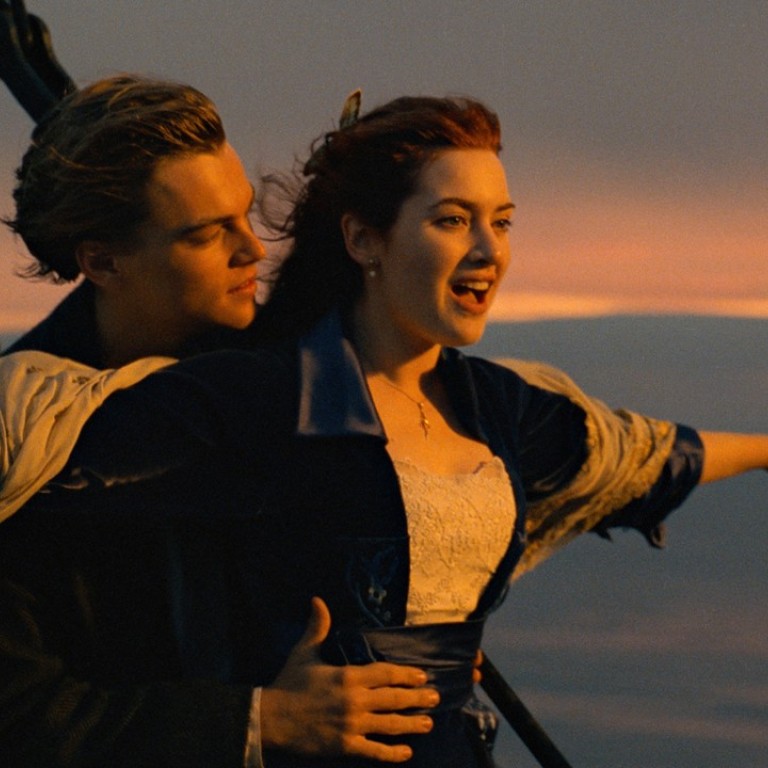 The greatest love story of our time? Titanic's Jack and Rose keep audiences sobbing, 20 years on
Two decades after Rose vowed to Jack she would 'never let go', Titanic director James Cameron talks about how they created a timeless story that some expected to be the biggest flop in Hollywood history
Part saturnine elegy to doomed youth, part exaltation of the transcendent power of love, blockbuster disaster movie Titanic is delivering that sinking feeling to a whole new generation of fans.
December 19 marks two decades since Rose vowed to Jack she would "never let go" in the United States (the film was released one day earlier, on December 18, in Hong Kong) – before spectacularly reneging on her promise, sending her frozen-to-death paramour to a watery grave and leaving "Titaniacs" worldwide sobbing into their popcorn.
The anniversary has been celebrated with screenings across the United States, and audiences are still swooning over the young lovers played by Leonardo DiCaprio and Kate Winslet – now both Oscar winners and Hollywood A-listers.
"The Titanic story itself has a timeless quality," director James Cameron told fans at a Los Angeles screening to mark the milestone. "It seems to exist outside our daily lives. As this straight moral lesson, it's something that fascinates us."
Winslet's love-struck socialite and DiCaprio's artistic drifter were fictionalised characters in a dramatisation of the real-life sinking in 1912 of history's most famous ship after it hit an iceberg on its maiden voyage across the Atlantic.
The film, distributed by Paramount in the US and Fox abroad, entered into movie history when it picked up 11 Oscars, including best picture and best director for Cameron.
With a worldwide gross of US$2.2 billion, it was the most successful movie ever made until Cameron's Avatar (2009) took US$2.8 billion at the box office.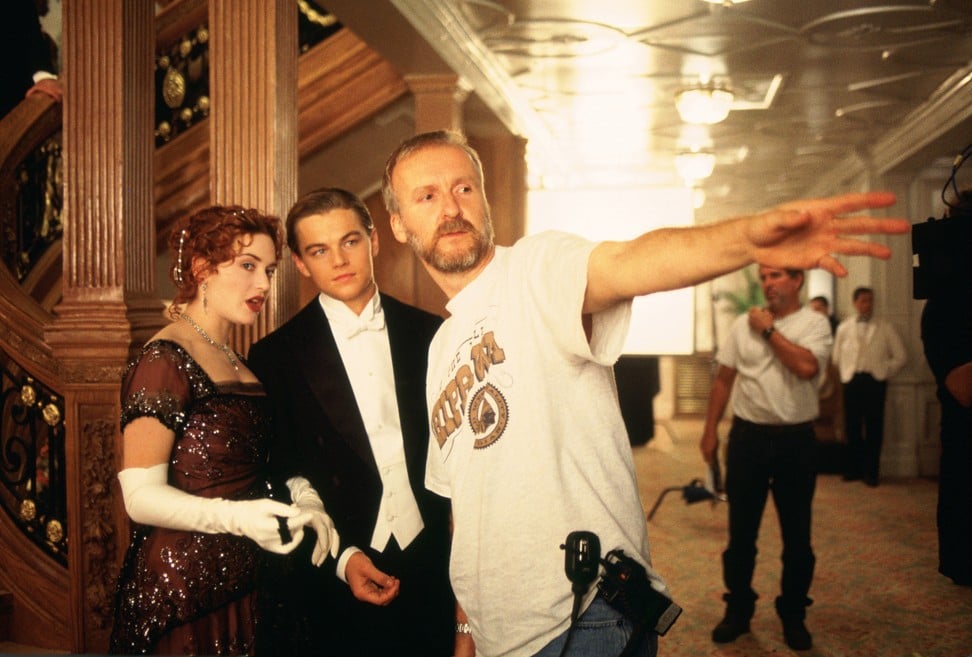 At an intimidating 195 minutes, the movie can feel in parts as long as the voyage on which it is based, but it earned mostly glowing reviews, and the theme song My Heart Will Go On became a global success for Celine Dion.
Cameron, 63, says he sold the idea to Fox executives with "probably the shortest pitch for a major movie in Hollywood history".
"I whipped open this book and in the centre is a beautiful double-truck spread right across both pages of a painting by Ken Marschall, the best artist of the subject of the Titanic," he recalled.
"It was a beautiful shot of the rocket going off and lighting up the ship, and lifeboats rowing away as it went down in the more sedate, quiet part of the sinking. I said, 'Romeo and Juliet on that.' Five words."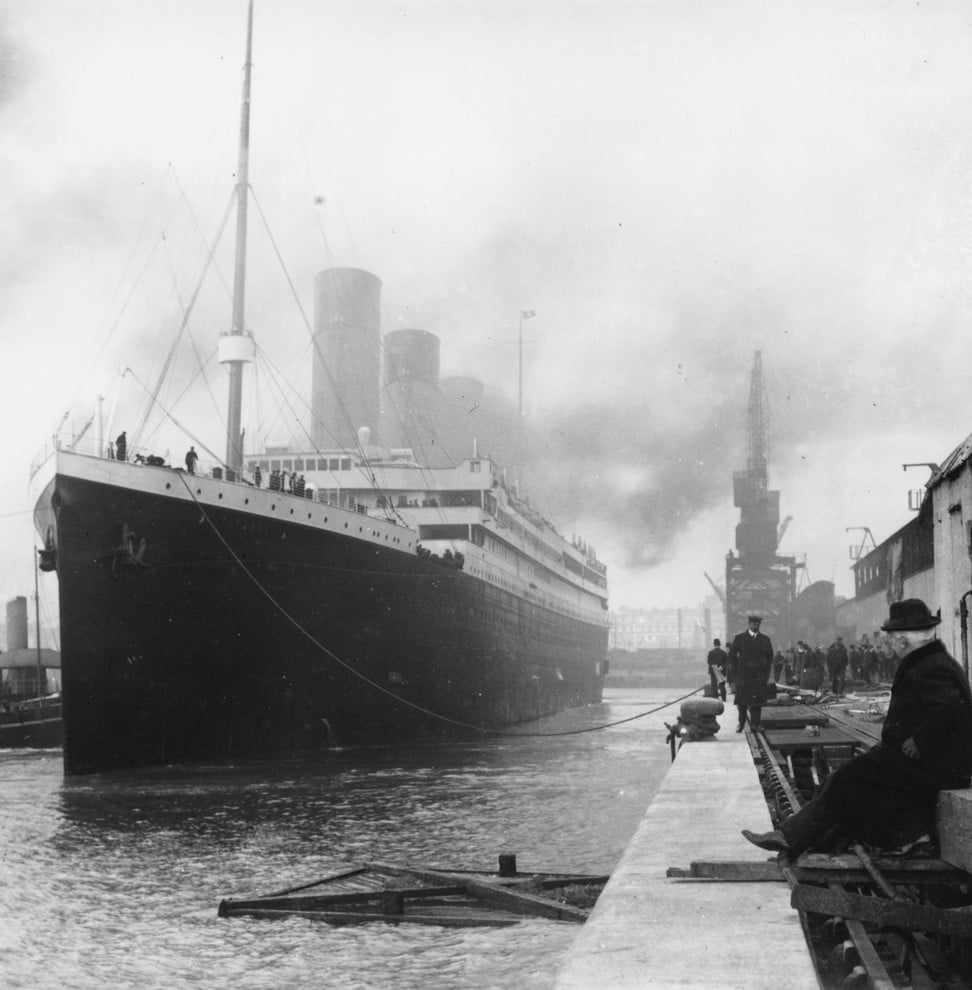 DiCaprio and Winslet – then 21 and 20, respectively – began filming in September 1996, their first scene together the moment in which the actress appears nude for him to paint.
Any awkwardness was short-lived and the pair quickly became close friends, reuniting on-screen a decade later for Sam Mendes's fraught love story Revolutionary Road.
"They really bonded and they were there for each other through a long, difficult, gruelling shoot," Cameron said. "They were there to support each other."
The epic proportions of the US$200 million production, with its 1,000 extras and crew of more than 800, can hardly be overstated.
Cameron had a full-scale model of the ill-fated luxury liner constructed on 40 acres of Mexican waterfront bought by Fox, after receiving the blueprints from the original shipbuilder.
The rooms were meticulously recreated from old photographs, as was RMS Titanic's first-class staircase, mahogany woodwork and gold-plated light fixtures, all of which were destroyed in the sinking scene.
Such was the perceived folly of the bloated production – then the costliest ever – that Variety magazine began a daily "Titanic Watch" column, ridiculing what was expected to be the biggest flop in Hollywood history.
A despondent Cameron kept a razor blade taped to the screen of his video editing equipment with an inscription written in pen: "Use in case film sucks."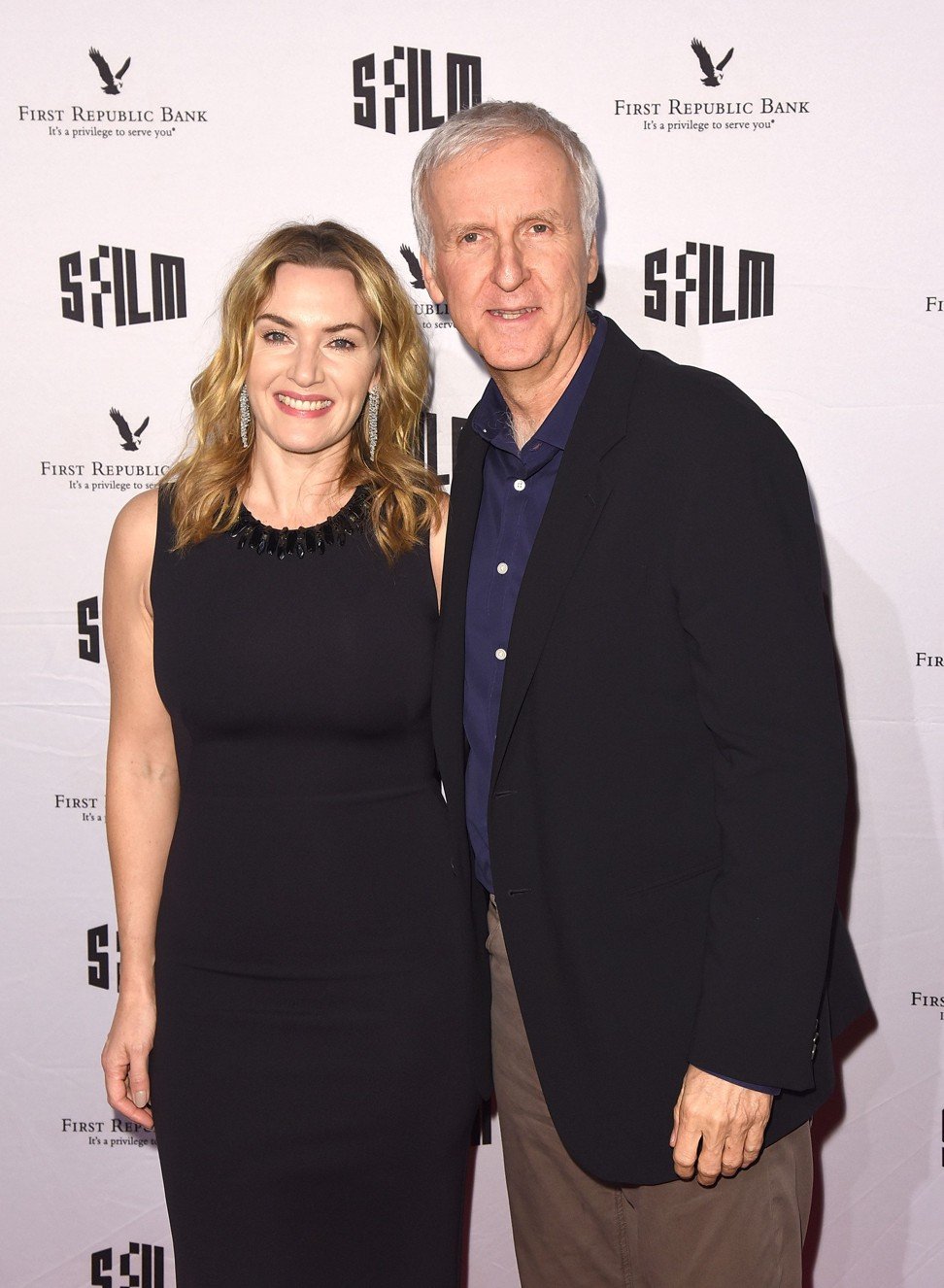 The movie test-screened to rapturous applause in Minneapolis, however, and Cameron was reassured that he had actually made a decent movie.
It opened with a domestic haul of US$28.6 million and was expected to follow the normal pattern for blockbusters, dropping by 40 to 50 per cent in its second weekend.
Instead, it made another US$28 million the following weekend, and US$32 million on the third weekend, eventually securing the top spot for 15 consecutive weeks.
"It just went down by like two per cent a week and everybody just felt like we were in this alternate universe where the rules of gravity didn't apply," Cameron said.
Experts theorised that the numbers were being boosted by groups of young teenage girls watching multiple times, but Cameron believes Titanic did so well because the love story appealed across generations.
"With all due respect to Kate and Leo, and they're both good friends of mine, it's not Kate and Leo any more – it's Jack and Rose," Cameron said.
"And it will always be Jack and Rose. I guess that's what I'm proudest of, that we've created something that has its own reality, that's outside of time, and theoretically that could still be enjoyed indefinitely."