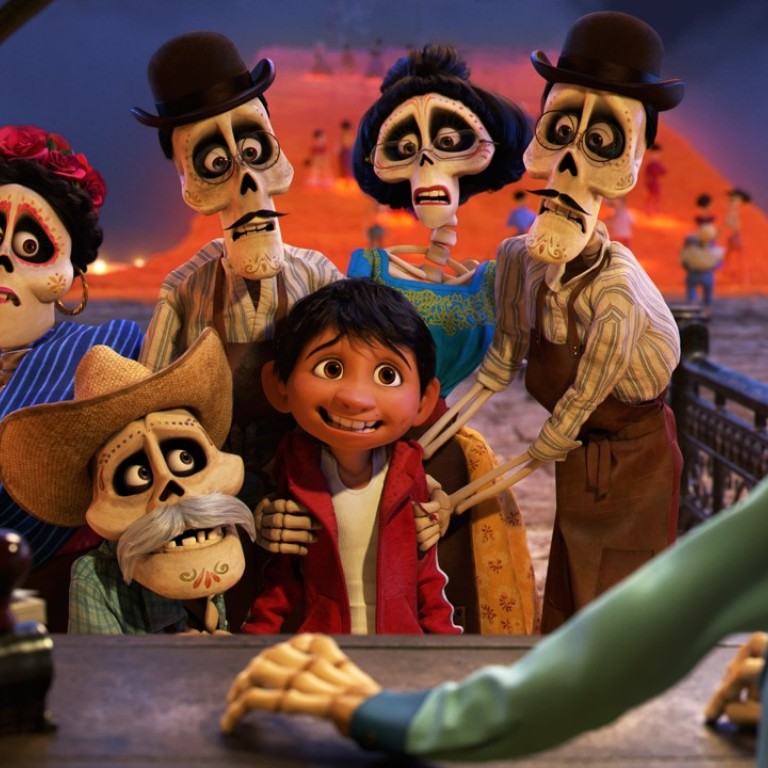 Review

|
Film review: Coco – Mexico-based musical adventure one of Pixar's best in years
Steadfastly avoiding cliché, something which has helped it become the highest-grossing film of all time in Mexico, the storyline is sophisticated for an animated feature, and holds many enjoyable surprises along the way
4.5/5 stars
While its parent company Disney prefers to stick to tried-and-tested formulas, Pixar is never afraid to try something new. Coco is just that – a beautiful, Mexico-based story which adds a thoughtful narrative layer about the power music holds over musicians to the usual ruminations about the importance of family.
Coco steadfastly avoids cliché, something which has helped it become the highest-grossing film of all time in Mexico. It's all the more amazing after a false start which had Pixar angering Mexicans by trying to trademark the Mexican holiday Dia de los Muertos (the Day of the Dead), which, in Mexican mythology, is when the dead return to the land of the living to visit their descendants.
Coco fuses the festival with Mexico's love of guitar ballads. Young Miguel (Anthony Gonzalez) is an aspiring young guitarist who is inspired by his famed ancestor Ernesto de la Cruz (Benjamin Bratt), a legendary balladeer. But there's a major obstacle to his ambition – Miguel is forbidden to play guitar, because an ancestor abandoned his family to pursue fame and fortune as a musician.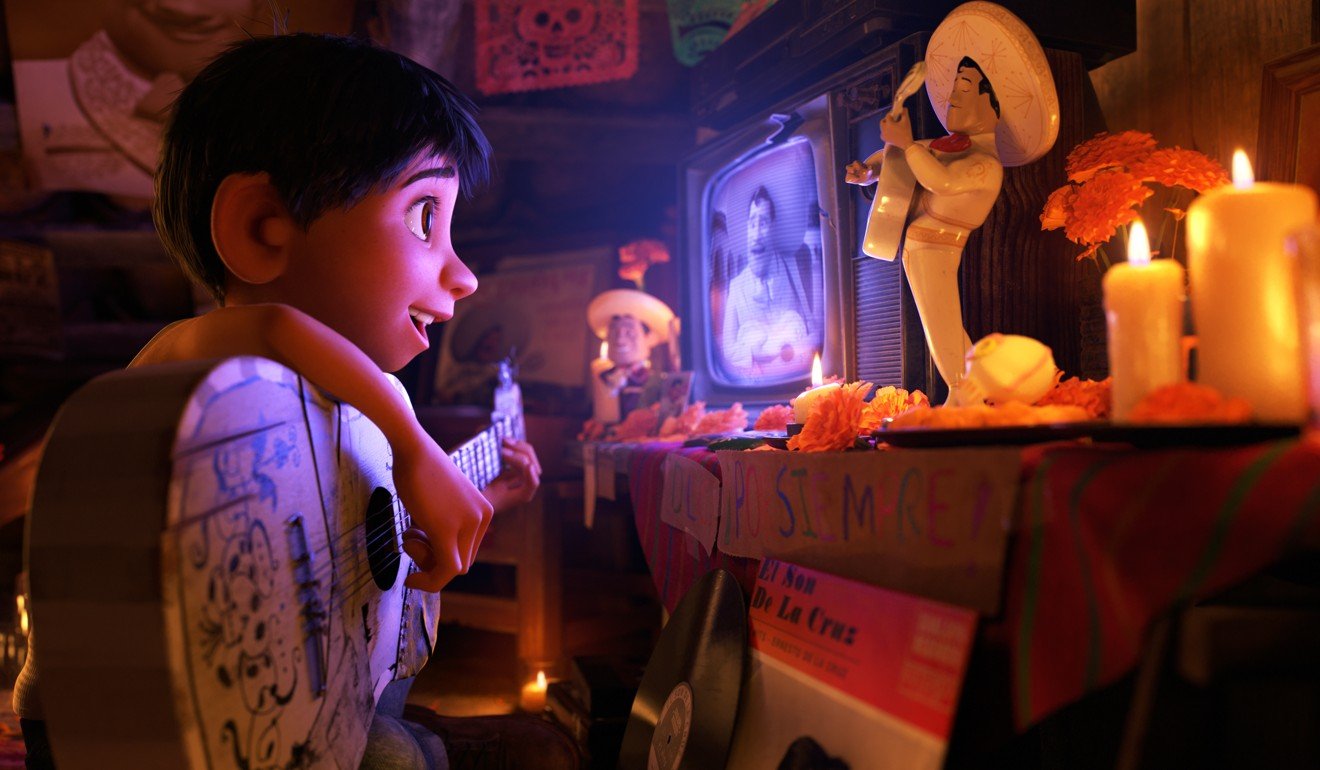 After stealing his deceased hero's instrument from a tomb on Dia de los Muertos, Miguel is transported to the realm of the dead. To return to the land of the living, he must gain his family's blessing. But must he give up his musical dreams to attain that?
The storyline is sophisticated for an animated feature, and holds many surprises. Any notion that Coco will simply rerun Disney clichés about humility and togetherness are quickly dispelled when Miguel demonstrates that his love of music – and his compulsion to play guitar – is stronger than his feelings of loyalty to his family.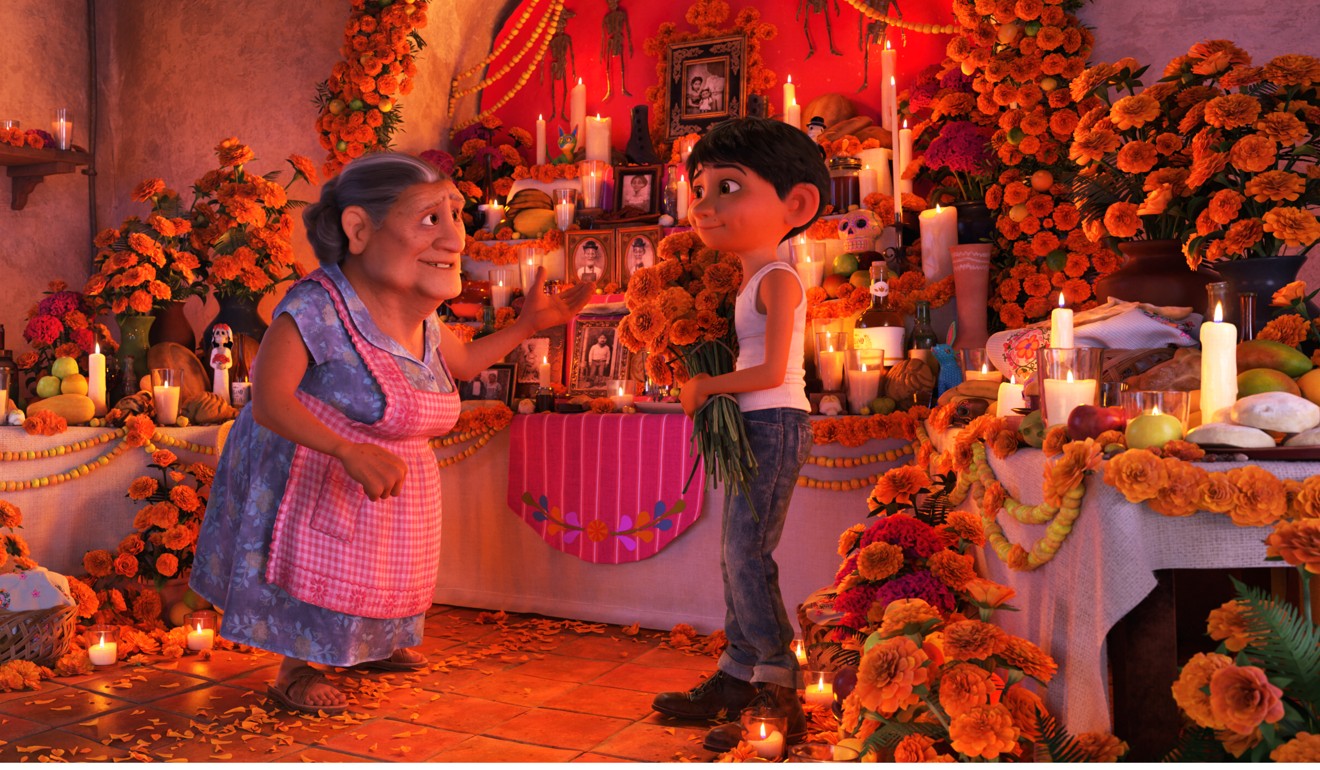 Such a film stands or falls on the quality of the music, and Coco delivers on that. The original songs are very good indeed, and the animated concerts are stupendous fun. Musicians, especially, will love Coco, and can help themselves to add an extra half a star to the rating.
Coco opens on December 28
Want more articles like this? Follow SCMP Film on Facebook
This article appeared in the South China Morning Post print edition as: FILM REVIEWS