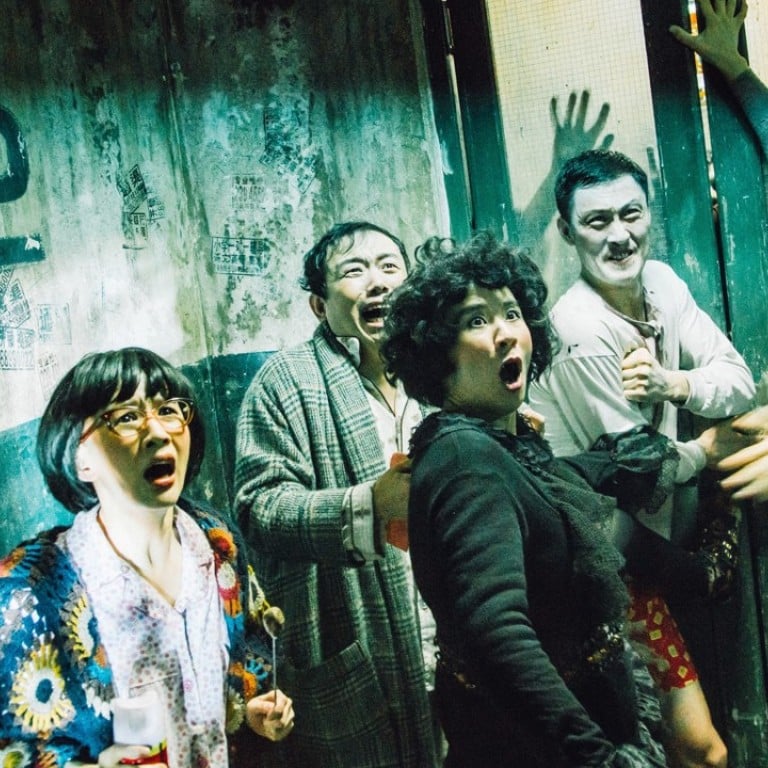 Review
Film review: Goldbuster – Sandra Ng takes on evil property developers in horror comedy, the actress's directing debut
The Hong Kong comedy star plays a small-time crook posing as a ghostbuster who ends up in a battle between tenants and developers in this comedy spoof
3/5 stars
A venerable comedy actress who occasionally hints at a touch of social conscience beneath the slapstick antics of her loud but likeable characters, Sandra Ng Kwan-yue finally follows her husband Peter Chan Ho-sun's footsteps into making her directing debut with this horror comedy, produced by Chan and based on an original story by Ng and popular writer Ong Yi-hing.
Before Hong Kong film fans begin to sneer at the wholesale 'mainlandisation' of Ng's quirky tale, which takes place in an unidentified Chinese city and features a cast predominantly from China (its two Hong Kong characters are, somewhat unnecessarily, introduced as being "from Hong Kong"), it is worth noting that Goldbuster does tackle a favourite subject of Hongkongers.
Set in a dilapidated housing complex that has transformed into a ghost town at the heart of a glittering metropolis, her film is just the latest occasion of a Hong Kong director – after Get Outta Here (2015) and the segment We Are Ghosts in the anthology Good Take! (2016) – seeking to fashion the conflicts between good-natured tenants and evil property developers into a horror movie parody.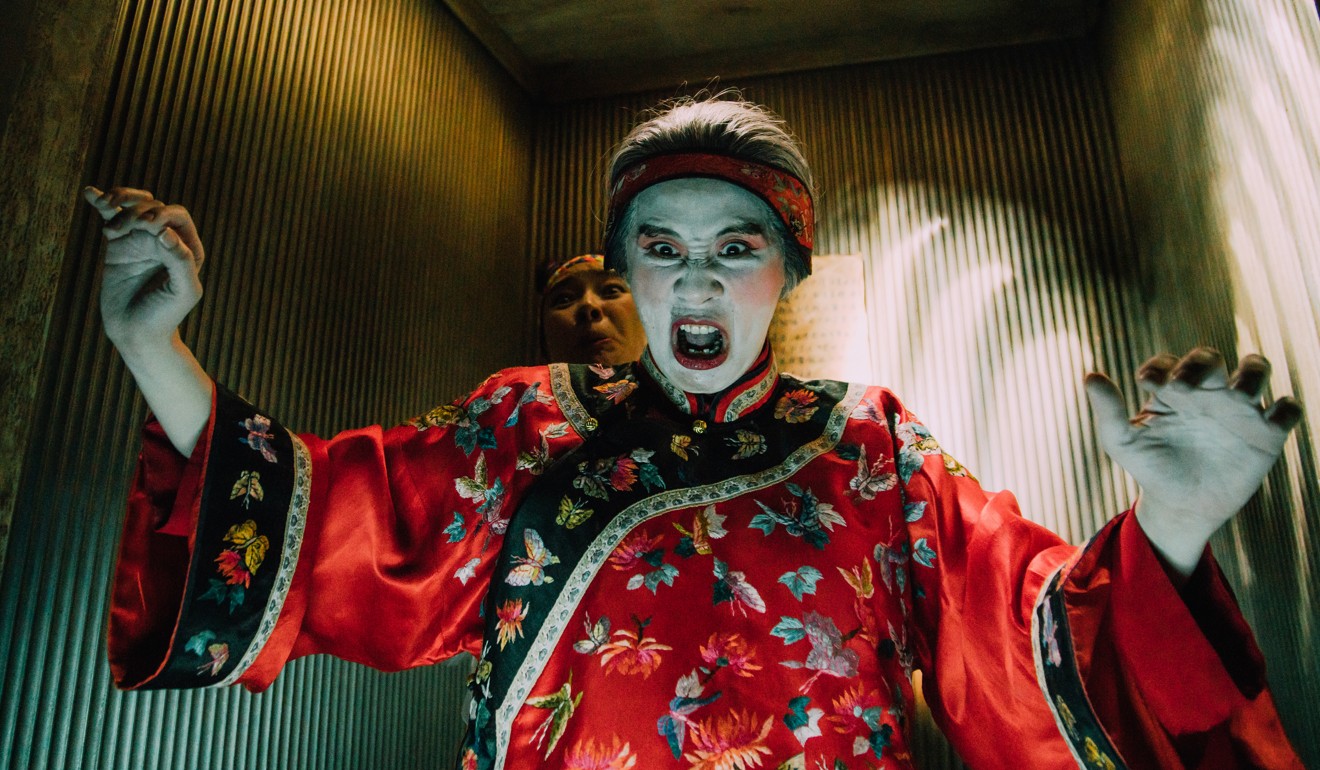 Ng plays Ling, a small-time swindler who arrives at the complex posing as a ghostbuster. Caught in the ongoing battle between its seven remaining residents and the landowners to scare each other off, her adventure essentially consists of a highly uneven series of comedy set pieces, strung together by Ling's gradual but expected transformation into a real leader of the tenants.
With several notable comedians from China – as well as Hong Kong's Francis Ng Chun-yu and Alex Fong Chung-shun as a pair of deluded gangsters – hamming it up as members of the eclectic ensemble, Goldbuster is at its most effective whenever it pauses to focus on individual characters, who all have interesting settings and share roughly the same amount of screen time.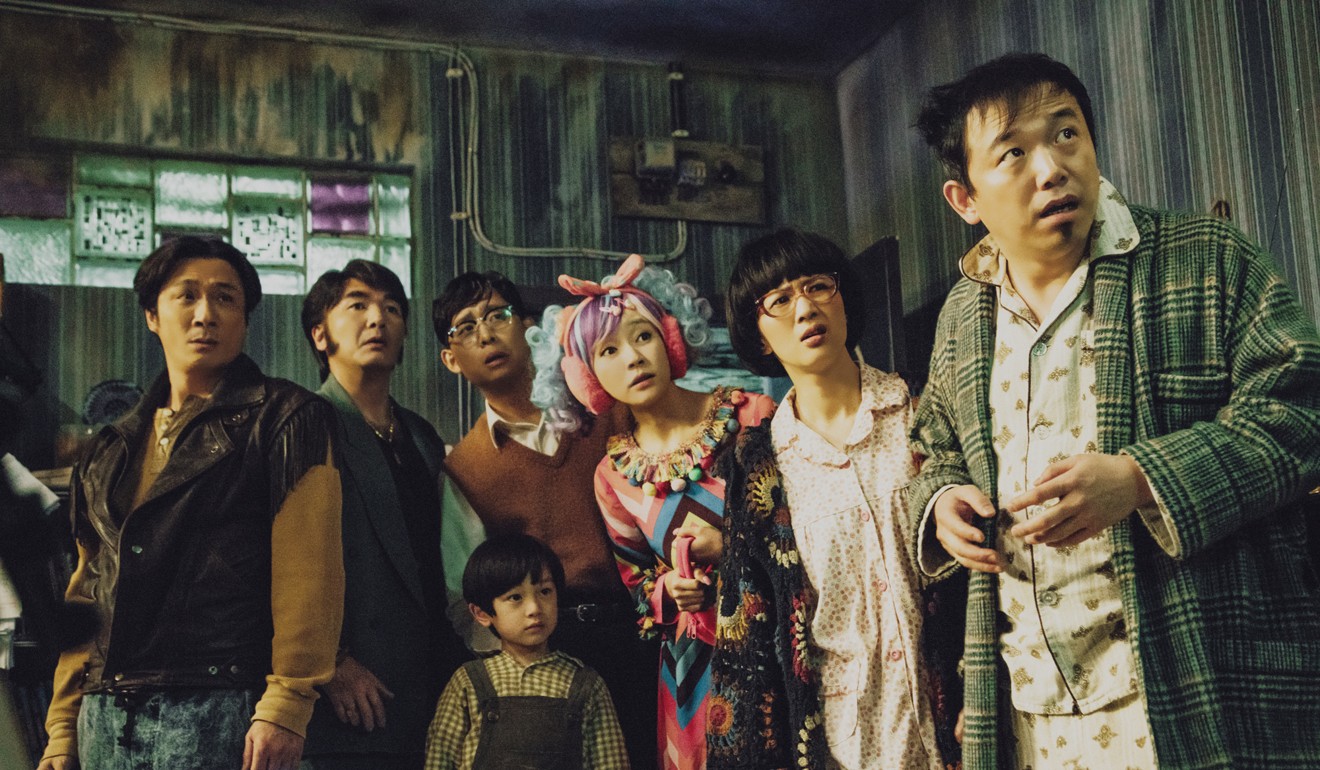 Just as George Romero satirised consumerism with his zombie classics, Ng resorts to a zombie outbreak midway through the film to skewer speculative property investors who have, literally, lost all signs of humanity. While far from being coherent, the actress-turned director's first feature does boast enough scenes of inspired hilarity to offset its less effective moments – of which there are also plenty.
Goldbuster opens on December 29
Want more articles like this? Follow SCMP Film on Facebook