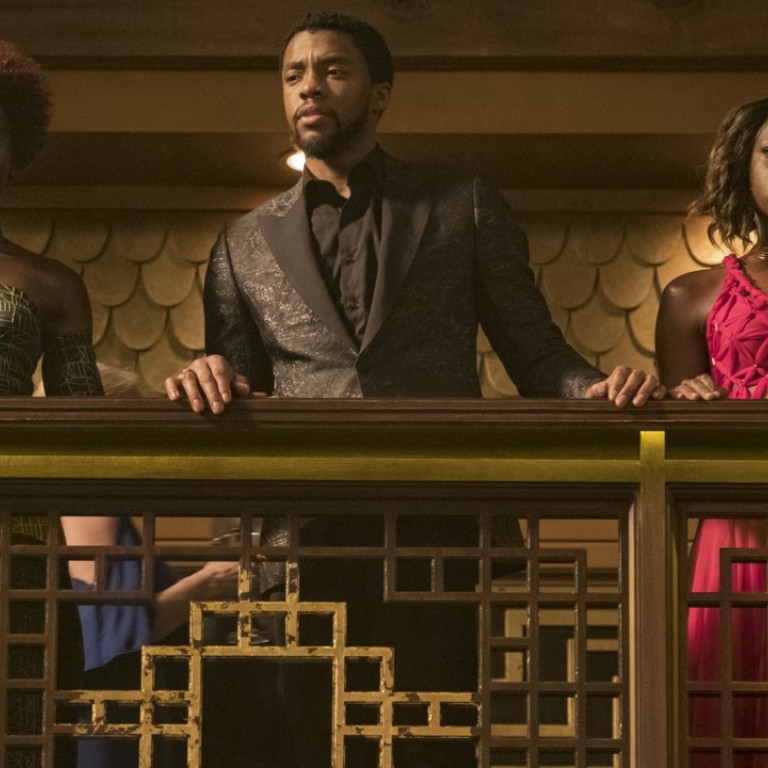 Avengers, Black Panther are fans' most anticipated 2018 films in Fandango poll
People have been waiting for the entire Marvel Universe to appear on-screen for a long time, says Fandango's Erik Davis; fans vote Jurassic Park's Chris Pratt and the Avengers' Scarlett Johansson their favourite stars
Avengers: Infinity War is near and movie-goers are eager for the battle to begin.
The long-hyped coming together of all the Marvel superhero forces (in American cinemas on May 4) tops ticketing website Fandango.com's list of 2018's most anticipated movies. It's followed by Black Panther and Jurassic World: Fallen Kingdom. The ticket site surveyed more than 8,000 visitors who described themselves as frequent movie-goers.
"People have been waiting for the entire Marvel Universe to appear on-screen for a long time," says Erik Davis, Fandango's managing editor. "Fans love these combinations of heroes; seeing Guardians of the Galaxy characters interacting with Thor for the first time is going to be really interesting."
Before appearing in Infinity War, Chadwick Boseman will lead the charge as the title character in Black Panther (out February 16 in the US), the second-most popular film in the poll. The landmark film – which features a black superhero, a primarily African-American cast and an African-American director (Ryan Coogler) – will make a powerful statement, Davis says.
"Like Wonder Woman in 2017, Black Panther is going to be a film that will enhance a conversation that's already happening," he says. "Audiences are demanding more diverse casts and stories."
Chris Pratt, another Infinity War star, helped propel Jurassic World: Fallen Kingdom (out June 22 in the US) to third place. Pratt was also voted fans' favourite actor in the poll.
"It just goes to show that people love dinosaurs, this Jurassic franchise and a cast with Chris Pratt in the lead," Davis says.
Ryan Reynolds and his untitled Deadpool sequel (out June 1 in the US) landed in fourth, followed by the spin-off Solo: A Star Wars Story (out May 25), Pixar's Incredibles 2 (out June 15) and Fantastic Beasts follow-up The Crimes of Grindelwald (out November 16).
Landing at No. 8 is director Ava DuVernay's fantasy adventure A Wrinkle in Time (out March 9). The new X-Men: Dark Phoenix (out November 2) took ninth, followed by the all-female heist reboot Ocean's 8 (out June 8).
Scarlett Johansson, who plays Black Widow in Infinity War, was fans' favourite actress. She was followed by X-Men star Jennifer Lawrence, Infinity War's Zoe Saldana, Sandra Bullock from Ocean's 8 and Emilia Clarke, the Game of Thrones star appearing in Solo.
Infinity War features three of the top four favourite actors – Pratt, Iron Man Robert Downey Jnr (No. 3) and Captain America Chris Evans (No. 4). Deadpool's Ryan Reynolds was second and Dwayne Johnson, who will be seen in the thrillers Skyscraper and Rampage, landed in fifth.
The Walking Dead's Danai Gurira, whose character Okoye will be revealed in Black Panther and Infinity War, topped the list of rising female movie stars.
Han Solo himself, Alden Ehrenreich, took top male rising star for Solo.
Boseman's Black Panther was named the most anticipated comic-book character in a stand-alone movie. Josh Brolin, unrecognisable as uber-villain Thanos in Infinity War, was voted most-anticipated screen villain.
The untitled Cloverfield movie (out February 2) took the top spot as most-anticipated horror movie.
The animated Incredibles 2 was voted top family film.
Here are the complete survey results:
Most anticipated movie (US release date)
1. Avengers: Infinity War (May 4)
2. Black Panther (February 16)
3. Jurassic World: Fallen Kingdom (June 22)
4. Untitled Deadpool sequel (June 1)
5. Solo: A Star Wars Story (May 25)
6. Incredibles 2 (June 15)
7. Fantastic Beasts: The Crimes of Grindelwald (November 16)
8. A Wrinkle in Time (March 9)
9. X-Men: Dark Phoenix (November 2)
10. Ocean's 8 (June 8)
Fan favourite actress
1. Scarlett Johansson (Infinity War, Isle of Dogs)
2. Jennifer Lawrence (Red Sparrow, Dark Phoenix)
3. Zoe Saldana (Infinity War)
4. Sandra Bullock (Ocean's 8)
5. Emilia Clarke (Solo)
Fan favourite actor
1. Chris Pratt (Infinity War, Fallen Kingdom)
2. Ryan Reynolds (Deadpool 2)
3. Robert Downey Jnr (Infinity War)
4. Chris Evans (Infinity War)
5. Dwayne Johnson (Skyscraper, Rampage)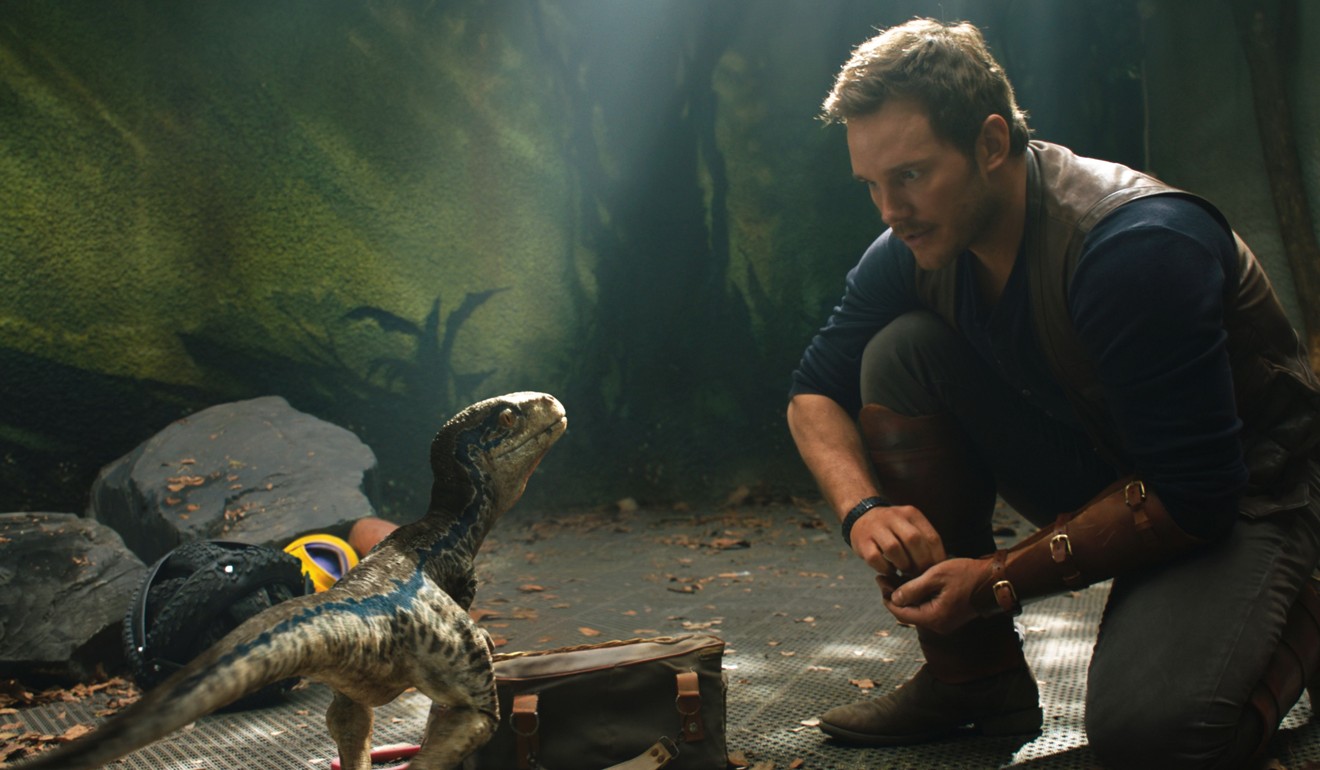 Rising female movie star
1. Danai Gurira (Black Panther)
2. Storm Reid (A Wrinkle in Time)
3. Zazie Beetz (Deadpool 2)
4. Olivia Cooke (Thoroughbreds, Ready Player One)
5. Pixie Davies (Mary Poppins Returns)
Rising male movie star
1. Alden Ehrenreich (Solo)
2. Winston Duke (Black Panther)
3. Tye Sheridan (Ready Player One)
4. Levi Miller (A Wrinkle in Time)
5. Charlie Heaton (The New Mutants)
Most anticipated comic-book character in a stand-alone movie
1. Chadwick Boseman as Black Panther (Black Panther)
2. Jason Momoa as Aquaman (Aquaman)
3. Tom Hardy as Venom (Venom)
4. Sophie Turner as Jean Grey/Phoenix (Dark Phoenix)
5. Evangeline Lilly as The Wasp (Ant-Man and the Wasp)
Most anticipated movie villain
1. Josh Brolin as Thanos (Infinity War)
2. Johnny Depp as Gellert Grindelwald (The Crimes of Grindelwald)
3. Michael B. Jordan as Erik Killmonger (Black Panther)
4. Jessica Chastain as the yet-to-be-revealed villain (Dark Phoenix)
5. Nick Castle as Michael Myers (Halloween)
Most anticipated horror thriller
1. Untitled Cloverfield movie
2. Halloween
3. The Purge: The Island
4. Insidious: The Last Key
5. A Quiet Place
Most anticipated family movie
1. Incredibles 2
2. A Wrinkle in Time
3. Mary Poppins Returns
4. Ralph Breaks the Internet: Wreck-It Ralph 2
5. Hotel Transylvania 3: Summer Vacation