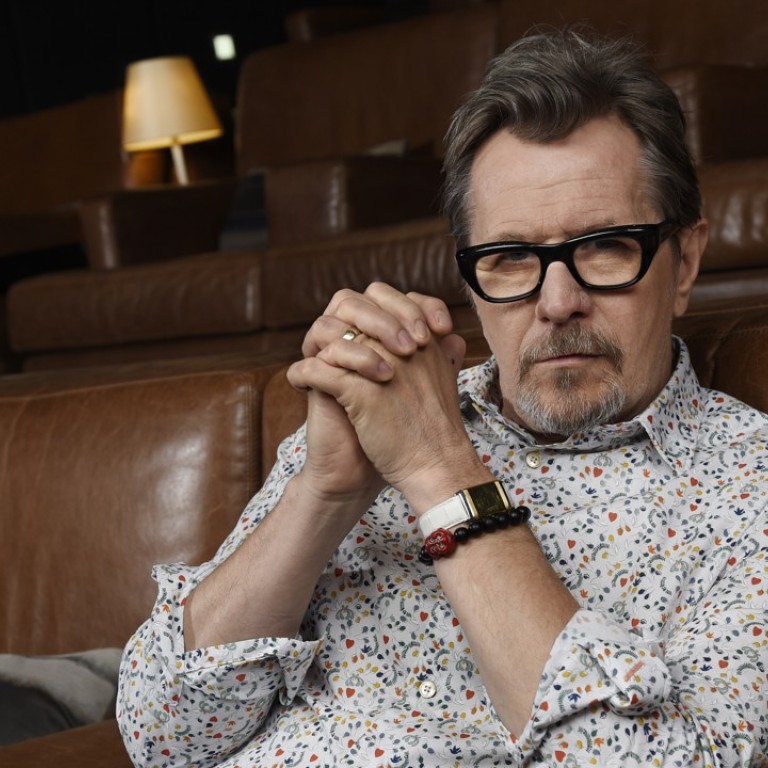 Oscar favourite Gary Oldman on playing Churchill in Darkest Hour – and nicotine poisoning from smoking all those fine cigars
British actor hesitated to portray a character who was not only real but had been played by some film heavyweights before, but warmed to it and learned new things about a crucial period in the war against Hitler
If there was a moment that crystallised Gary Oldman playing Winston Churchill in Joe Wright's new film, Darkest Hour, it was at the table read.
Before a frame was shot, all the cast gathered to go through the script. "Gary said, 'You know what? I think I might get into costume and make-up,'" Wright recalls. "And he walked in the room and all the actors turned and saw him and literally gasped. We read the script, and he was just magnificent."
For the 59 year-old British actor, it was the culmination of five months of fastidious preparation – and the removal of self-doubt when it came to playing the celebrated British prime minister. "I couldn't see it myself," says Oldman quietly, gesturing towards himself when we meet at Claridges in London.
Balding and corpulent, Churchill is almost the physical opposite of the svelte, thick-haired Oldman. The transformation – first glimpsed by his co-stars at that table read – involved extensive prosthetics tests with Japanese make-up artist Kazuhiro Tsuji, who helped de-age Brad Pitt on The Curious Case of Benjamin Button and came out of retirement for this film.
There were other concerns for Oldman, not least playing an oft-portrayed politician who has been voted the Greatest Briton of all time in a BBC poll.
"He's an icon, mythologised, all the things you would imagine that would give you pause to think about it," says Oldman. "He's been played fabulously well by many, many great actors over the years. So you're stepping into the shoes of not only Churchill, but Robert Hardy, Albert Finney, Richard Burton.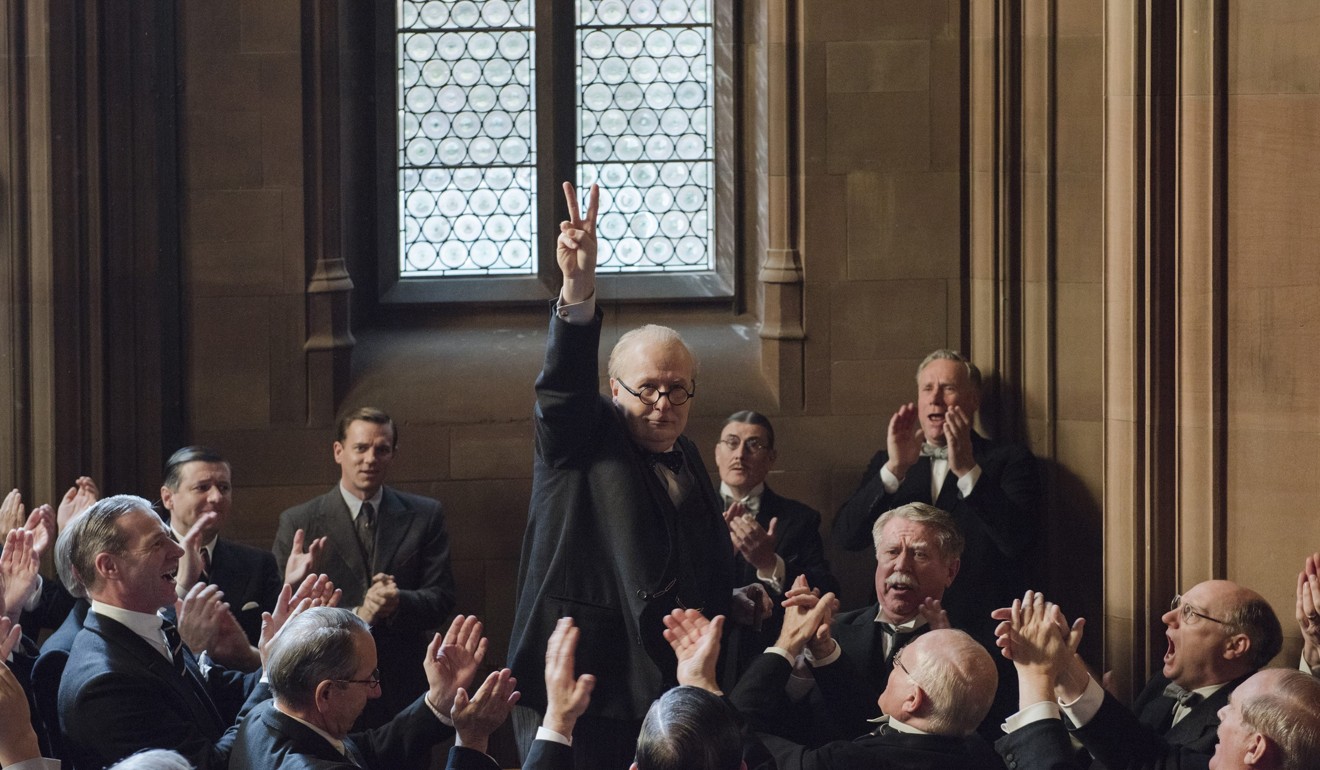 "It's not ground that was completely unfamiliar to me. I had the ghost of Alec Guinness to slay with Tinker, which loomed."
Made in 2011, Tinker Tailor Soldier Spy – which saw him deliver an Oscar-nominated turn as John le Carré's fictional British spy George Smiley – was the last time Oldman played the lead character in a film, and he admits he was concerned with the stamina it would take again on Darkest Hour.
Spending four hours every morning in make-up, he was working 18-hour days by the time he got home, ate dinner, decompressed and went to bed. "There are worse things than that. I'm not complaining. But that was a concern for me," he says.
Moreover, it can't have been easy that simultaneously Brian Cox was making a rival film, Churchill. Both movies cover the crucial period during which Churchill becomes wartime prime minister in May 1940 and refuses to broker a peace deal with Germany as Hitler's troops sweep through Europe.
Within two week of him taking power, 340,000 stranded British troops were safely extracted from the beaches in France – a pivotal event covered viscerally in Christopher Nolan's epic Dunkirk – and Churchill delivered to Parliament his famous speech of defiance against Nazi Germany.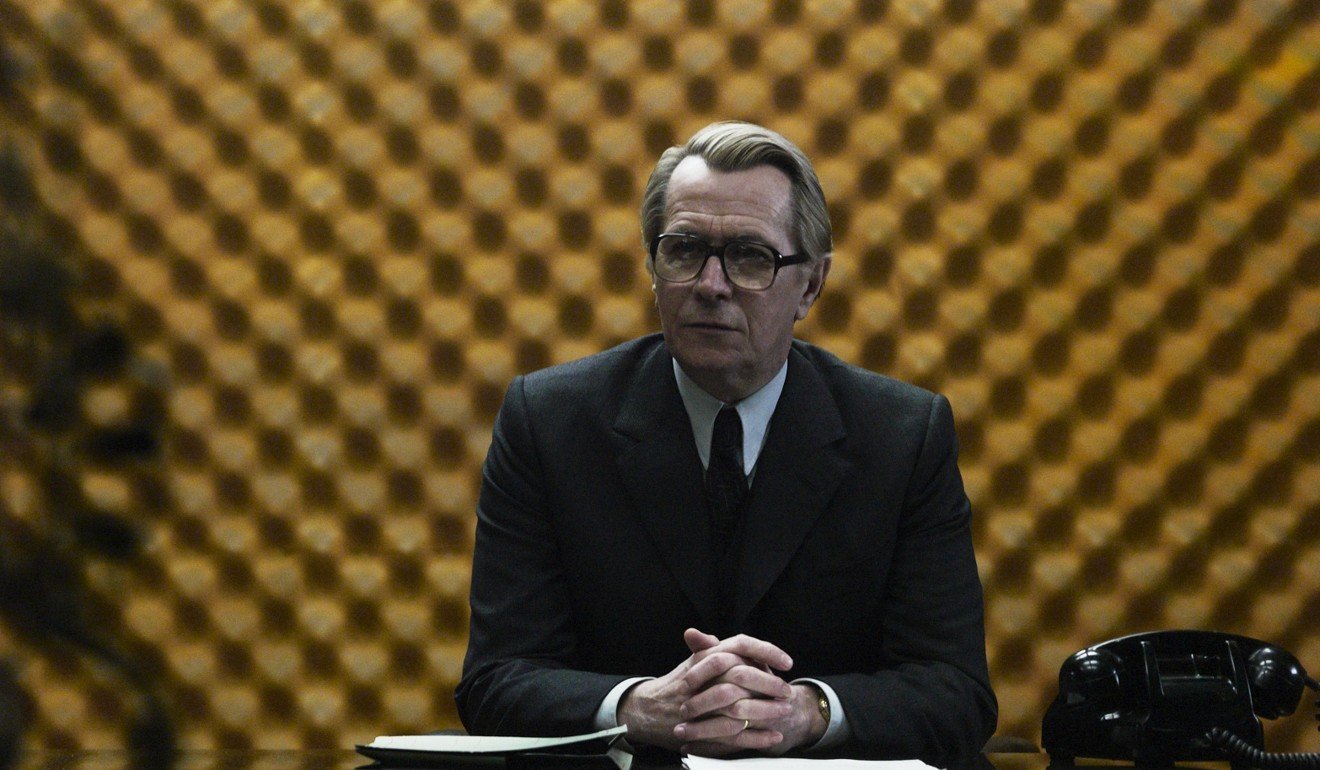 Oldman was swayed partly by Wright, whose 2007 film Atonement also boasted a famous five-minute tracking shot across the Dunkirk beaches, and partly by the script from Anthony McCarten, who penned the Stephen Hawking biopic The Theory of Everything .
"I saw aspects of Churchill that I don't think had been represented … and I couldn't give up the chance of standing in a room saying, 'Blood, toil, tears and sweat'. What's the worst that could happen? You could be absolutely f***ing terrible and your life would just move on," says the actor.
As it turns out, his performance was quite the opposite of it. Oldman has been nominated for a Golden Globe and its the bookmakers' favourite to claim his first Oscar.
"I think he deserves the highest accolades, as an actor, for an overall career, that our industry can bestow," says Wright.
Once a specialist in immersive portrayals of real-life figures – from punk musician Sid Vicious in Sid & Nancy, and playwright Joe Orton in Prick Up Your Ears, to presidential assassin Lee Harvey Oswald in J.F.K. – this turn as Churchill feels like the one the industry has been waiting for to finally recognise him.
Lily James, who plays Churchill's secretary, Elizabeth Layton, in the film, calls Oldman's work "pure transformation … it was so complete, I felt like I was really with him".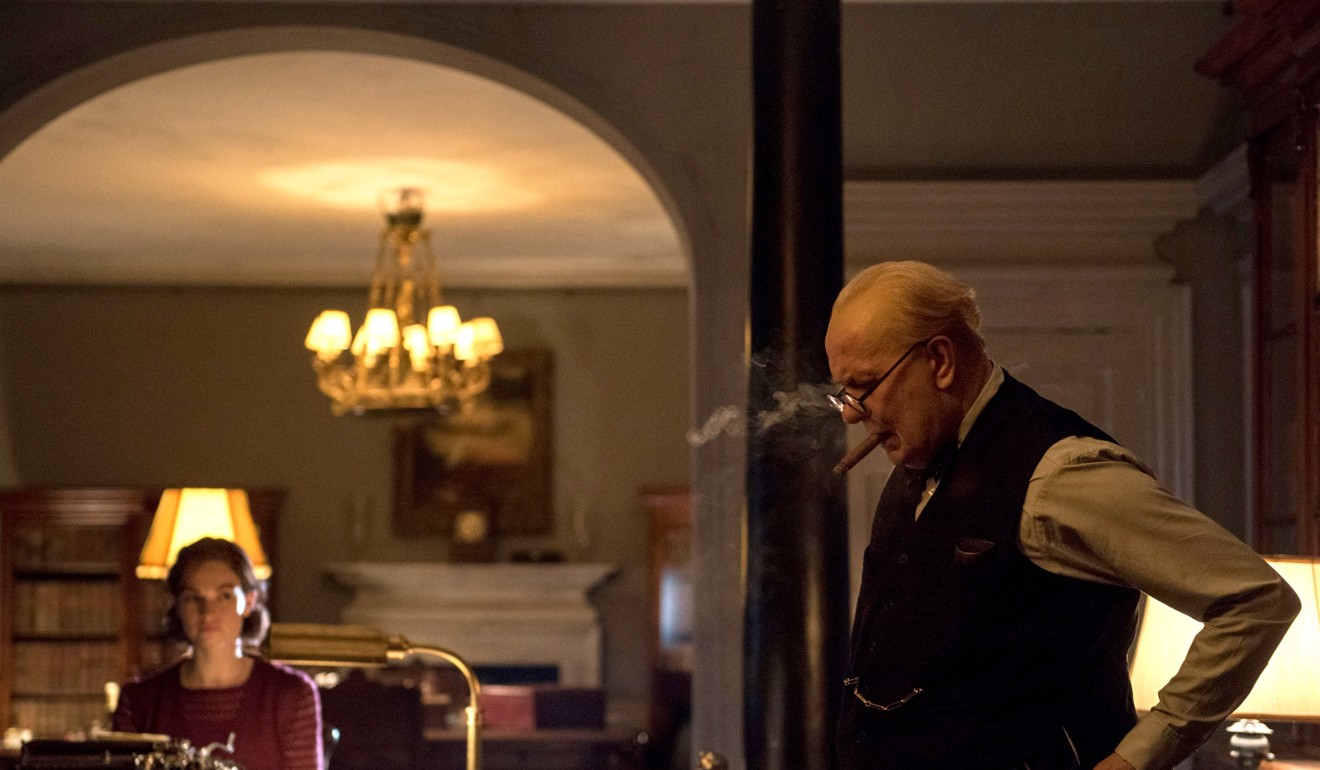 Whatever happens in awards season, Oldman's performance is undoubtedly powerful and poignant – this from an actor who has too often been guilty of playing two-dimensional villains in substandard thrillers for a swift payday (see his war criminal in The Hitman's Bodyguard for one recent example).
Even in his early days, Oldman could steer a fictional character towards the cartoonish – think of his cops in Romeo Is Bleeding and Léon, or his villains in The Fifth Element and Air Force One.
Is there something about true characters that really fires his imagination? Oldman pauses, considering the question. "You don't really start ever from a blank canvas. You have a script. Apart from the one and only time I worked with Mike Leigh … he just said, 'It's set in London!'"
He's referring to Leigh's Meantime (1984), in which a virtually unknown Oldman co-starred with Tim Roth and Phil Daniels. Leigh's modus operandi, developing characters from scratch in intense one-to-one sessions, was perhaps not to Oldman's taste, but biographical material is thrilling, he says.
"I love being a detective and researching. It makes it tactile. You can go in and literally touch the history, rather than it just being all imagination. I enjoy the process of it."
And he evidently revelled in the discoveries he made here. "There were things I didn't know. I thought, 'My God, we came that close to surrender, a peace deal.' They were dressing it up, but it essentially would've been surrender to them.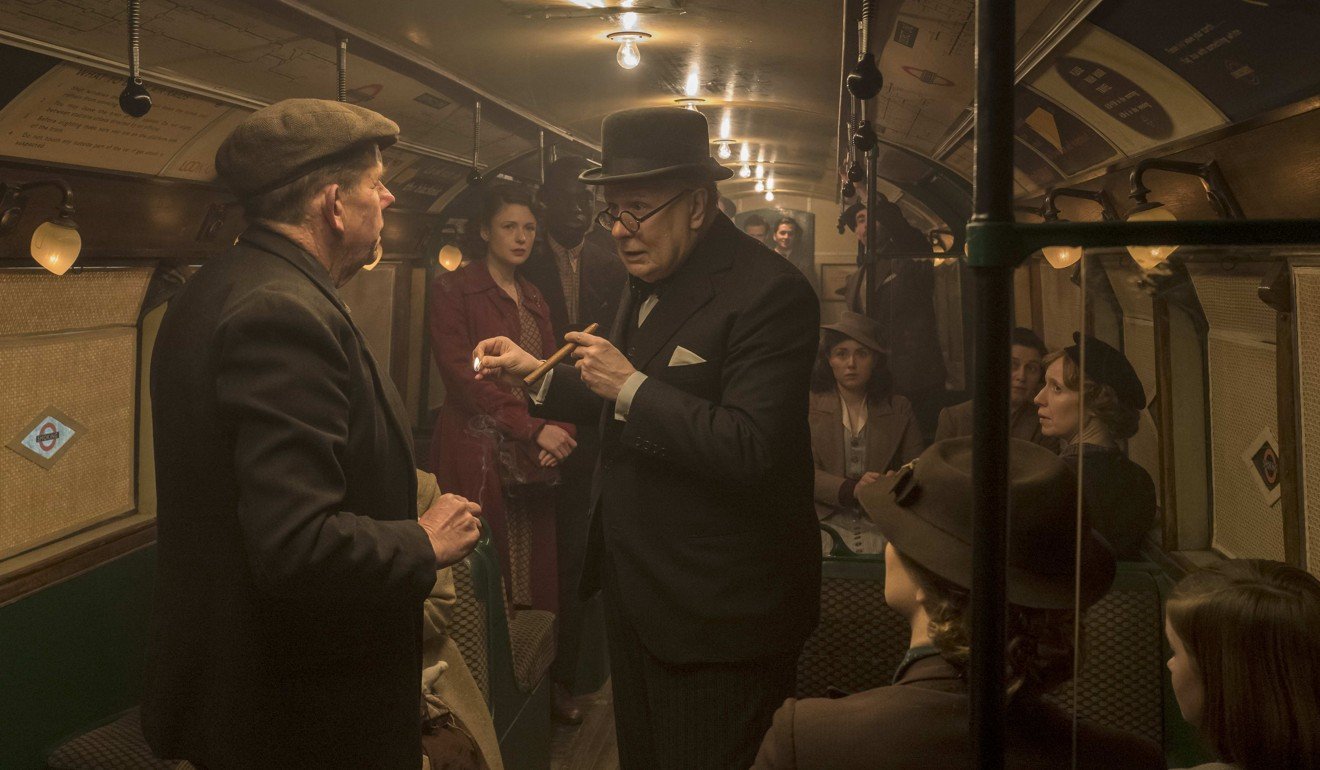 "I knew some of the history. Obviously my parents lived through the second world war … so I had an understanding of that time, but specifically I didn't know all this." Oldman was born in New Cross, southeast London, the son of a welder who served in the Royal Navy during the war.
For those looking for the Oldman of, well, old, the role took him back to the extremes of his youth; the actor smoked around US$18,000 worth of fine cigars – each one costing between US$50 and US$60 – and got nicotine poisoning. Churchill was a big smoker and drinker, habits Oldman gave up a long time ago. What happened?
"You don't want to know," he deadpans. "I had a colonoscopy at Christmas, because we were all a bit worried about what was happening." Thankfully he was given the all-clear.
Oldman has since wrapped filming on a couple more run-of-the-mill-sounding films – Hunter Killer, an action thriller about an American submarine commander sent to save a Russian president under threat, and the supernatural tale Mary. Nothing to touch Darkest Hour, it would appear.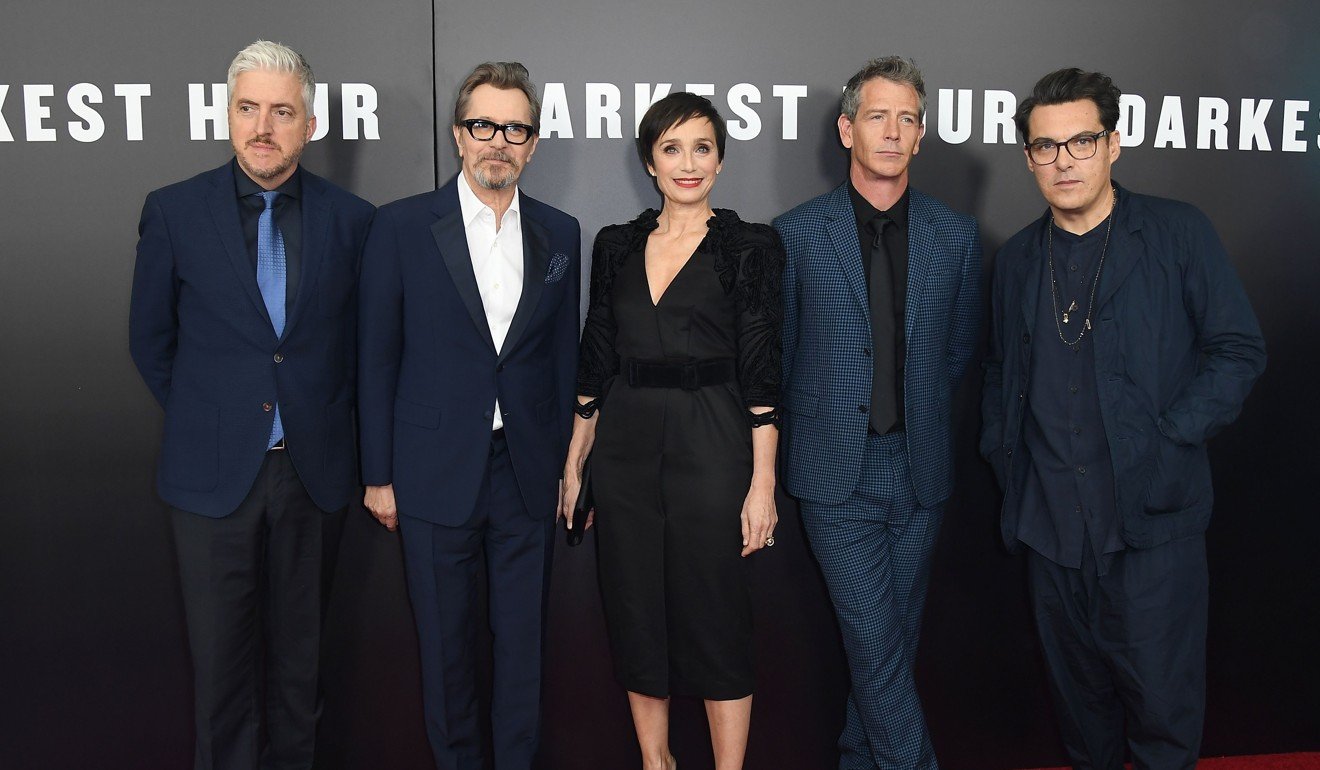 When it comes to his career, "I don't engineer a great deal of it", he says with a shrug. "I've no clue what I'm going to do next year." Maybe he should just work on his Oscars acceptance speech for February.
Darkest Hour opens on January 4
Want more articles like this? Follow SCMP Film on Facebook
This article appeared in the South China Morning Post print edition as: MAN OF THE HOUR