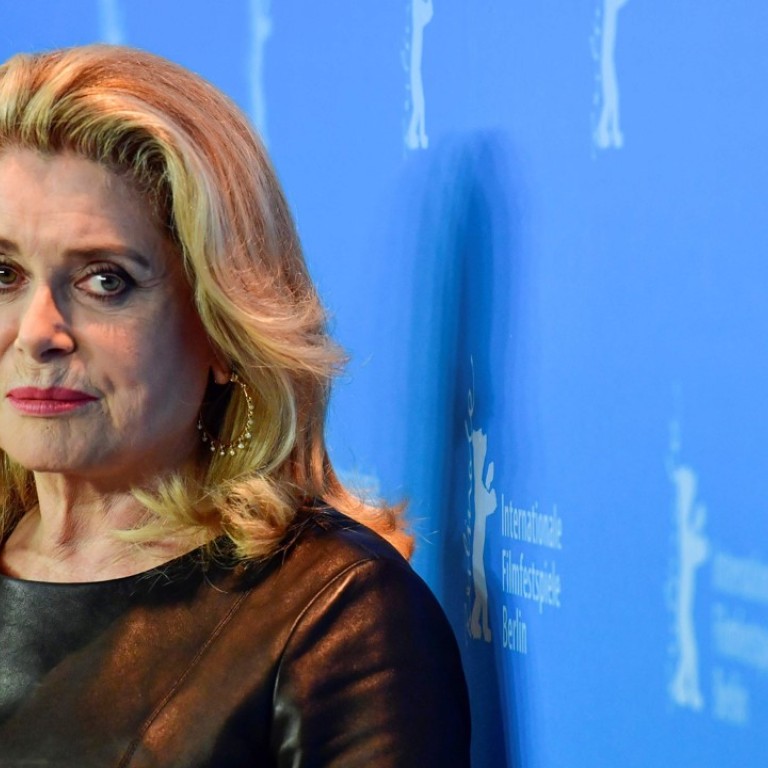 French star Catherine Deneuve apologises to victims of sexual assault after bashing 'MeToo' movement
French film star Catherine Deneuve who touched off a worldwide feminist backlash over an open letter she had signed bashing the #MeToo movement apologised to victims of sexual assault, and said there was "nothing good" about harassment.
"I warmly greet all the victims of these hideous acts who might have felt offended by that letter which appeared in Le Monde (on Tuesday). It is to them and them alone that I offer my apologies," the actress said in a letter published on Sunday on the website of the French daily Liberation.
Deneuve also said that there was "nothing in the letter" to Le Monde that said "anything good about harassment, otherwise I wouldn't have signed it."
France's most revered actress was among 100 prominent women to sign the open letter defending a man's right to "bother" women, complaining that the campaign against harassment had become "puritanical".
They deplored the wave of "denunciations" which has followed claims that Hollywood producer Harvey Weinstein sexually assaulted and harassed women over decades.
They branded it a "witch-hunt" that they claim threatens sexual freedom.
"I love freedom," Deneuve wrote in the letter to Liberation. "I don't like this characteristic of our era where everyone feels they have the right … to condemn. An era where simple denunciations on social networks cause punishment, resignation, and … often media lynching," she wrote.
She also protested not being considered a feminist. She recalled that she had been among the women who had signed a manifesto "I had an abortion" in defence of abortion rights written by French feminist icon Simone de Beauvoir.
As an actress since she was 17, Deneuve admitted that during her career she had been "a witness to indelicate situations" between men and women.
But that Le Monde letter triggered a wave of protest from feminists and victims of harassment and assault worldwide, including one of the women who has accused Weinstein of rape.
Italian actress Asia Argento, who was among the first to denounce Weinstein, said in a tweet: "Deneuve and other French women tell the world how their interiorised misogyny has lobotomised them to the point of no return."
A group of leading French feminists also excoriated Deneuve in a counterblast letter to French radio, branding her and the other signatories as "apologists for rape".
"Their letter is like a tired old uncle who doesn't understand what is happening," the feminists said.
The letter's assertions that being "fondled on a metro … was a non-event" to some women, and a man's right to hit on a woman was fundamental to sexual freedom, sparked particular fury.
"Catherine Deneuve might have very different opinions about harassment if she weren't an extraordinarily beautiful, very rich white woman living in a bubble of heightened privilege. And had some empathy," tweeted New York Times cartoonist Colleen Doran.
Against this chorus of opposition, Deneuve wrote the letter to the leftist newspaper Liberation which had invited her to write to clarify her position.
"I am a free woman and I will remain so," she wrote.
The solution to sexual harassment "will come with the upbringing of our boys and girls," she said, adding that businesses must also set guidelines so that "if there is harassment, legal action will be immediately taken."
"I believe in justice," she said.
This article appeared in the South China Morning Post print edition as: Actress apologises after feminist backlash