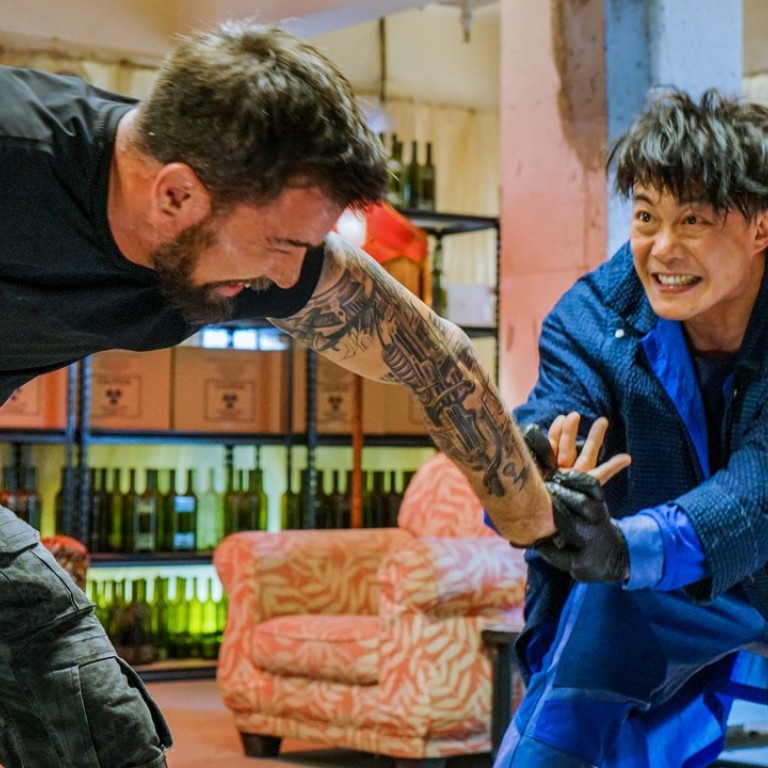 Review
Film review: Keep Calm and Be a Superstar – Eason Chan, Li Ronghao in Hong Kong action movie parody
Chan plays a clownish action film icon who is Jackie Chan in all but name in this spoof of Hong Kong films Infernal Affairs, Cold War and The Grandmaster. A wooden Li Ronghao reminds one of Jay Chou at his least expressive
3/5 stars
Hong Kong Canto-pop star Eason Chan Yik-shun and Chinese singer-songwriter Li Ronghao play unlikely filmmaking partners in the latest film by Vincent Kok Tak-chiu ( House of Wolves ), whose name has recently become synonymous with the infantile comedies be directs.
Keep Calm and Be a Superstar thrives on Chan's wacky excess to spoof several notable Hong Kong films, from Infernal Affairs to Cold War, and The Grandmaster to pretty much every Jackie Chan film.
Li plays Tiezhu, a private eye recruited by the police to investigate the criminal activities surrounding action icon Yuen Bao (Chan). A long-time fan of Bao's, the asthma patient Tiezhu can hardly believe his luck when he saves his idol's life during a set accident. But as the two become friends and Tiezhu is brought in to reshape the sci-fi action film that Bao is working on, Bao's sneaky manager, Tai (Danny Chan Kwok-kwan), is determined to turn his action crew into drug traffickers.
This showbiz satire, which tackles filmmaking – a familiar subject for Kok – allows the comedy veteran to quite a few cheeky digs at his peers. Hong Kong film lovers will appreciate the many jokes on Bao, hilariously portrayed as Jackie Chan in all but name.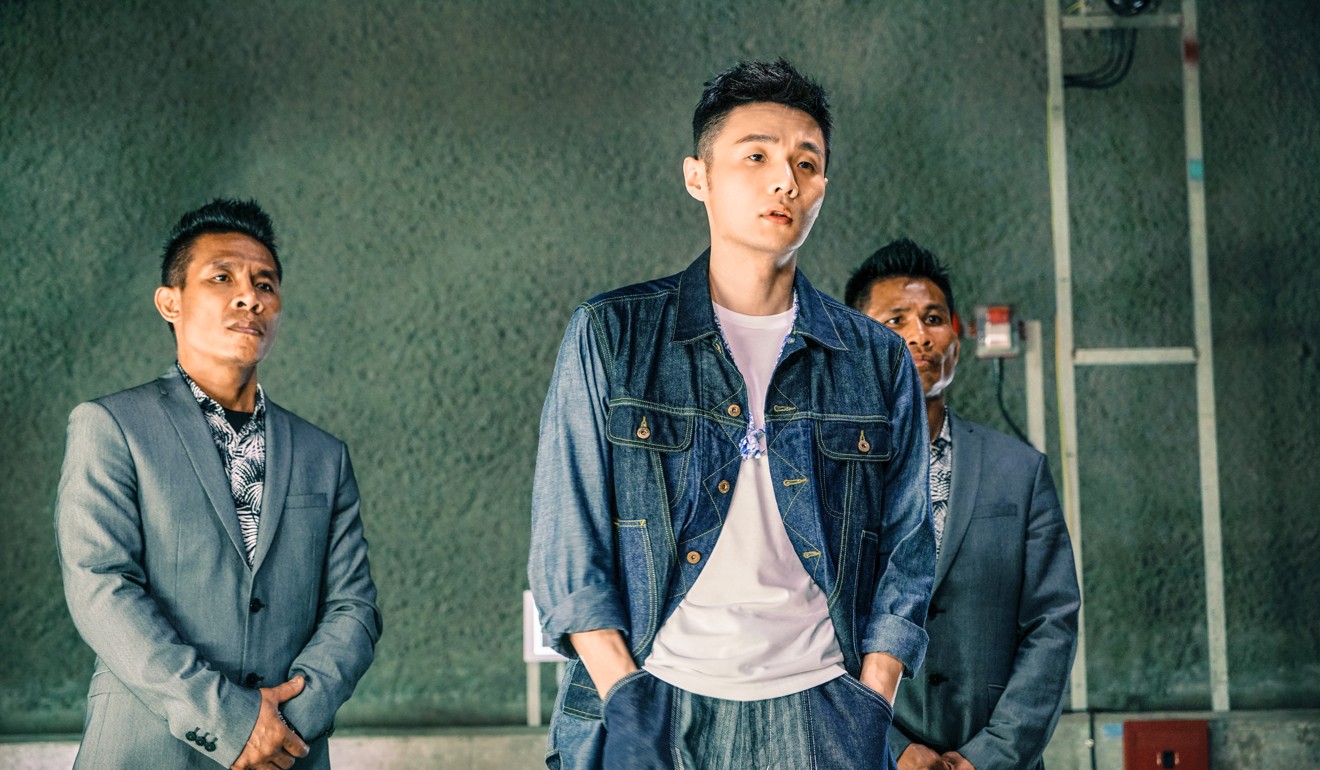 The weakest link here is Li, whose wooden performance reminds one of Jay Chou at his least expressive.
Keep Calm and Be a Superstar opens on January 18
Want more articles like this? Follow SCMP Film on Facebook