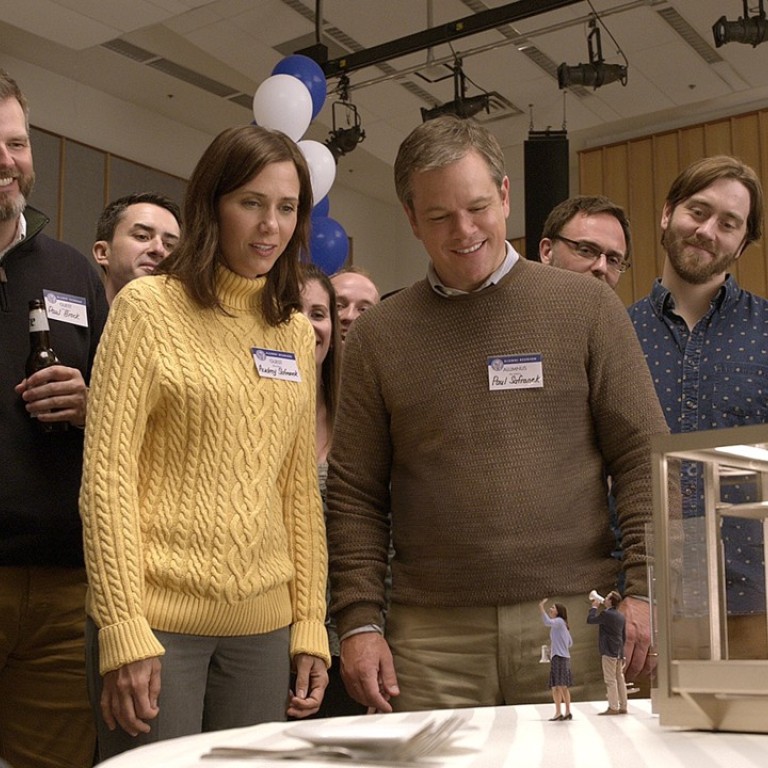 Downsizing director Alexander Payne on Hong Chau's star turn, and why sterilisation should be in the drinking water
Despite initial reservations that the premise would not be taken seriously and it could only be made as 'a romp', Payne was able to make the film humane, humorous and authentic just like his previous hits Nebraska and Sideways
Alexander Payne isn't afraid to admit that when he first heard the concept behind Downsizing from his long-time collaborator Jim Taylor, he didn't quite get it.
"It was a little silly for me," says the Oscar-winning American filmmaker. "Jim and his brother Doug had knocked around that idea for years, looking to hook me in."
Their idea certainly defies conventional description. In Downsizing, scientists in Norway discover a technology that permanently shrinks people to five inches in height. It becomes an alternative lifestyle for people in modern society, in a bid to outsmart overpopulation. But it wasn't until the director was on a flight from Los Angeles to Seoul in 2006 that he really started thinking about it.
"I thought, 'how would you treat that seriously, and not as a romp?'," says Payne, 56. "Then the dominoes began to fall into place, and we started to think about all the facets of hideous contemporary life that could be included in this big science-fiction-social-satire net of an idea, and I thought, 'this could be a good movie'."
It helps that Payne, whose previous works include the acclaimed Nebraska, Sideways, The Descendants and Election, is the master of films that are humane, humorous and authentic. Those traits are in abundance in Downsizing, even if the film doesn't fit into a specific genre.
Even after Payne had agreed to jump on board – he says that after Sideways he "had the urge to do something more ambitious, maybe political" – the film still spent several years in development. "Because the idea is so big, the script took a long time to crack and to get into a directable and affordable length. The problem was, how do you find a story? And who is the character who is going to lead us into this world?"
The lead character is Paul Safranek (Matt Damon), a well-meaning occupational therapist in Omaha, Nebraska, who is trying to create a better life for himself and his wife Audrey (Kristen Wiig). After their friends convince them of the benefits of downsizing – living in a mega-mansion for next to nothing in a protected, self-contained world called Leisureland – the Safraneks decide to take the plunge.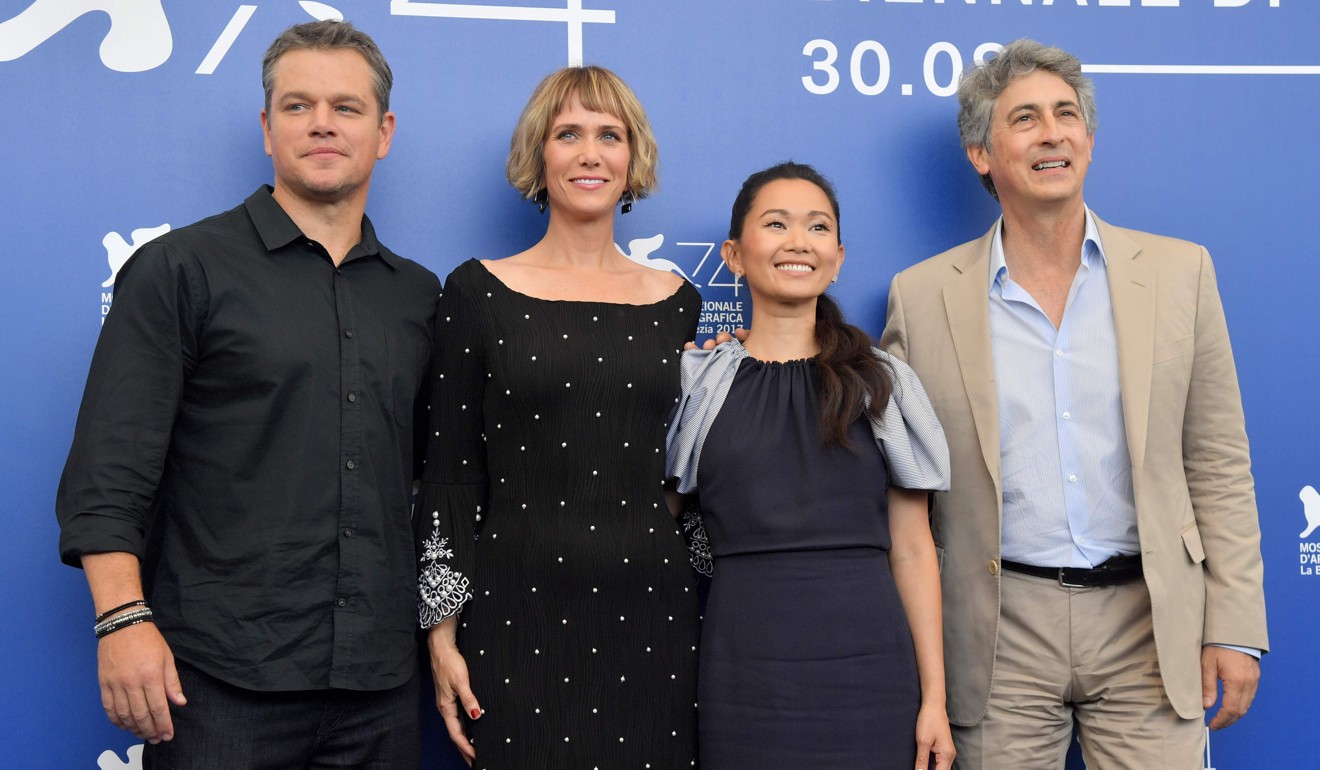 Life as a tiny person, however, is predictably not quite what was expected. Paul encounters a host of colourful characters – among them mysterious international businessman Dusan Mirkovic (Christoph Waltz) and Vietnamese refugee Ngoc Lan Tran (a star-making turn by Hong Chau).
Payne, true to form, infuses the film with meaning. The picture-perfect Leisureland has slums and indigents, ignored by society. Overpopulation and the taxing of the earth's resources being taxed are real; and while people choose to shrink themselves to save the earth, it's more about having more for less. Parts of the film are laugh-out-loud funny, others steeped in seriousness.
"I think it's an extension of what I've been doing in my previous films," says Payne. "I don't want to say 'mixing tones', because if I say that, it implies that other movies are monotonous. But even though I wish to make films that are utterly cinematic, I want the texture of them to be more like life than movies.
"And the texture of life, on any given day, at any hour or minute is a mixture of happiness, sadness, complexity and befuddlement, with some merciful moments of clarity and then it's back to the abyss. I hope that comes through. I don't want single notes. I want chords," he adds.
Those are certainly his signature moves. In Sideways, for which he and Taylor won the best adapted screenplay Oscar in 2005, Payne took a simple concept of a road trip through wine country by two male friends and elevated it into an intelligent and pointed work about mid-life disappointment. In About Schmidt, Jack Nicholson's character – also from Omaha – takes a road trip to attend the wedding of his daughter, from whom he is estranged.
Payne's films are a study in the art of subtlety, of small, meaningful moments, and of showcasing human frailty. He has also always been adept at casting the right people in his films – and with Downsizing that was no exception.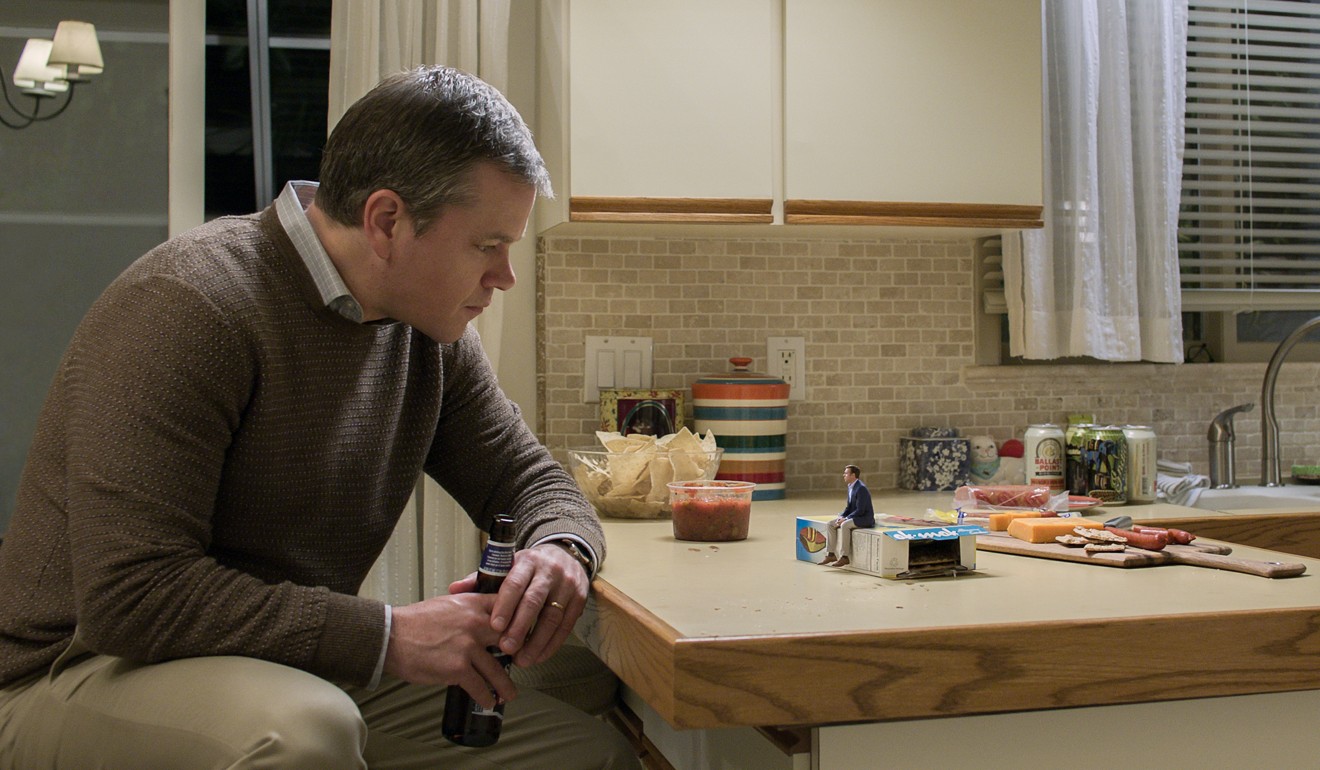 "My casting director and I look for actors who are funny, dramatic and surprising. Everything comes down to that, and I rely very much upon the audition process to give me that direction. I don't watch a lot of contemporary movies or TV, so I rely on the casting process to tell me who is out there. I have only a vague idea of who the character might be in my head while I'm writing, so I love having my mind blown."
That happened the instant that Payne saw Hong Chau, who is of Thai descent. "She steals the movie," he says. "We knew it when we were shooting. She can do it all on take one. It was as clear as the nose on our faces."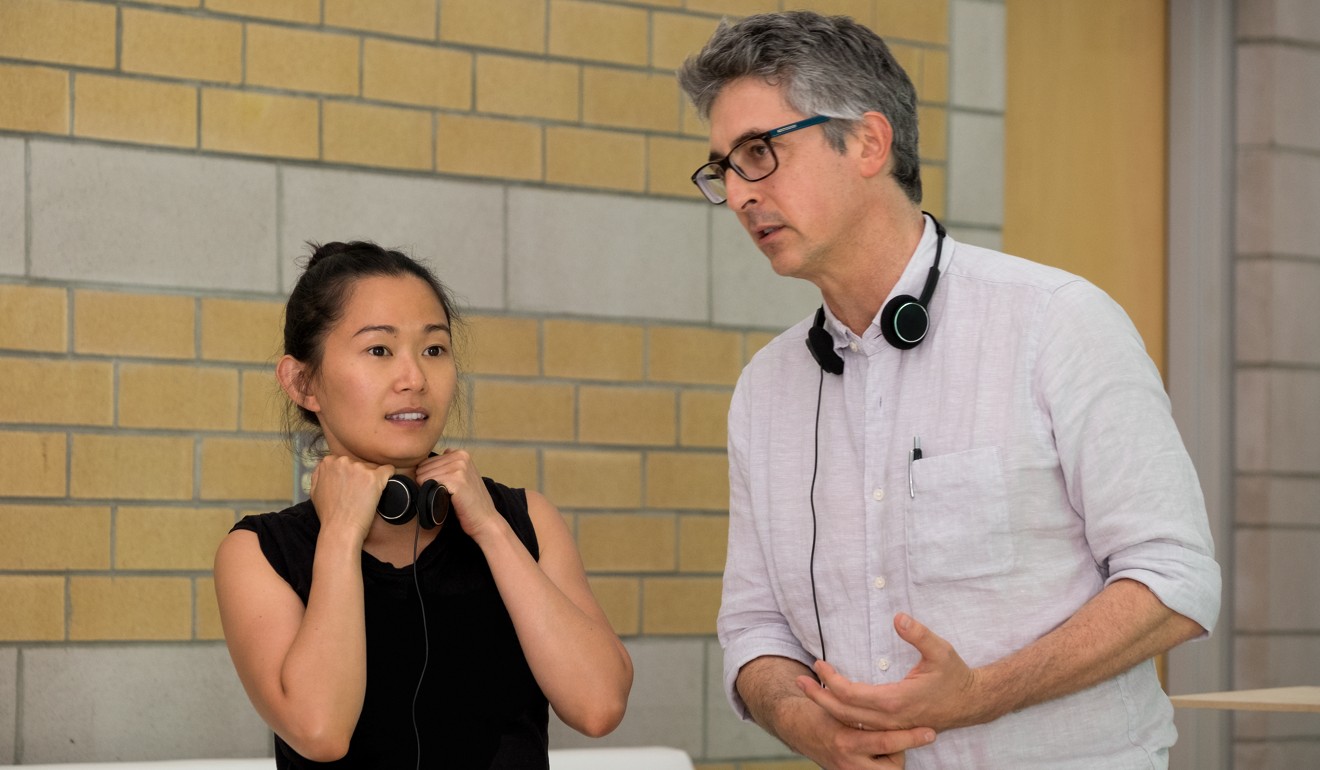 In one gut-wrenching scene, when Ngoc is seated at a table with Paul and other characters, talking about her past and her future, she summoned the immediacy of those emotions in a single take.
"It was a close-up, and it was take one. I could never do it, not with all the lights and burly men with walkie-talkies around you, and the unblinking Cyclops of the camera looking right in your grill. She did it."
Payne cast Damon because, he says: "I needed someone who is an actor and also a star. I needed an actor who could do the part well and be convincing as an everyman, and a star to help me get financing. The rest of the current A-list film stars don't look like people to me. They look too much like movie stars. I needed someone who looked like someone I might go to high school with. I'm so grateful he said yes."
Still, for all the comedy and pathos and striking cinematography, it doesn't gloss over the fact that at the rate the world is going, widespread drought and famine can't be ignored.
"I've been saying for years that sterilisation should be in the drinking water," says Payne. "There are just too many people, and that is the granddaddy of all our problems. That is not me being a radical jerk. Demographers and immunologists will tell you the same thing."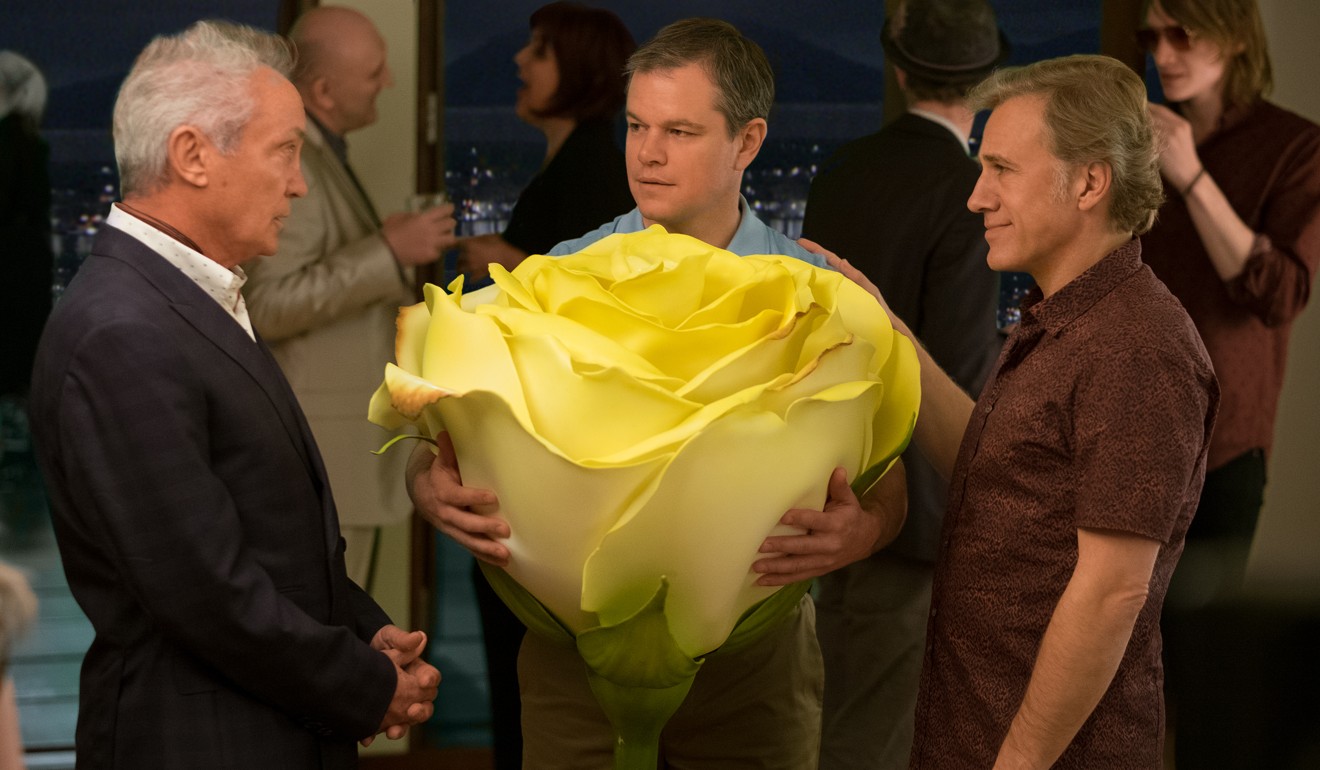 "Sure, we can say that the earth has plenty of resources that are not distributed well enough. But the more people you have that are suffering from the bad distribution, the more suffering you are going to create. I wish I could say that it's going to get worse before it gets better – but I can't."
Downsizing opens on January 25
Want more articles like this? Follow SCMP Film on Facebook
This article appeared in the South China Morning Post print edition as: IT'S A SMALL WORLD