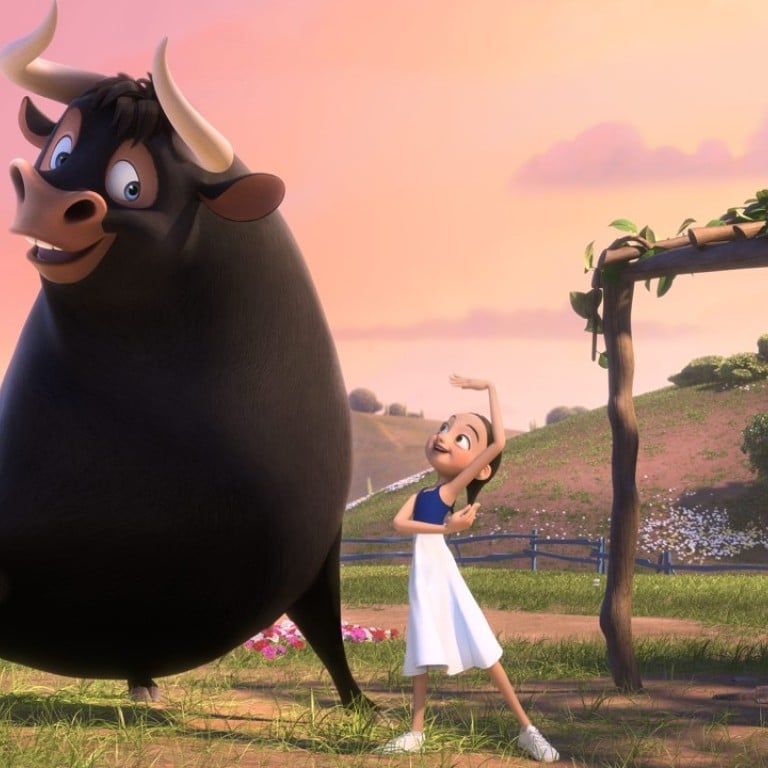 Review

|
Ferdinand film review: friendly bull avoids fights in animated update of classic children's tale
Hyper-energetic characters inject some pizazz into a slim story, and the action scenes are frantic enough to hold the attention of viewers of all ages
3/5 stars
This animated story of a friendly bull who doesn't want to fight overcomes some initial blandness to end up as passable entertainment for youngsters. The computer animation, jokes and story are all standard stuff, but some hyper-energetic characters manage to inject some pizazz, and the action scenes are frantic enough to hold the attention of viewers of all ages.
Ferdinand is based on a 1936 American children's book – which was popular enough to be banned by Adolf Hitler – that was first made into a well regarded, eight-minute short film by Disney in 1938. Ferdinand (voiced by wrestling star John Cena) escapes from a boot camp where he's being trained to fight in the bullring, and starts enjoying a peaceful life smelling flowers on a farm.
But an accident in the nearby town's main square leads to his reimprisonment, and soon he's being cajoled into fighting again. Being a pacifist, he plots to escape, but Ferdinand's giant size makes him the prime candidate to appear in the bullring for the big fight.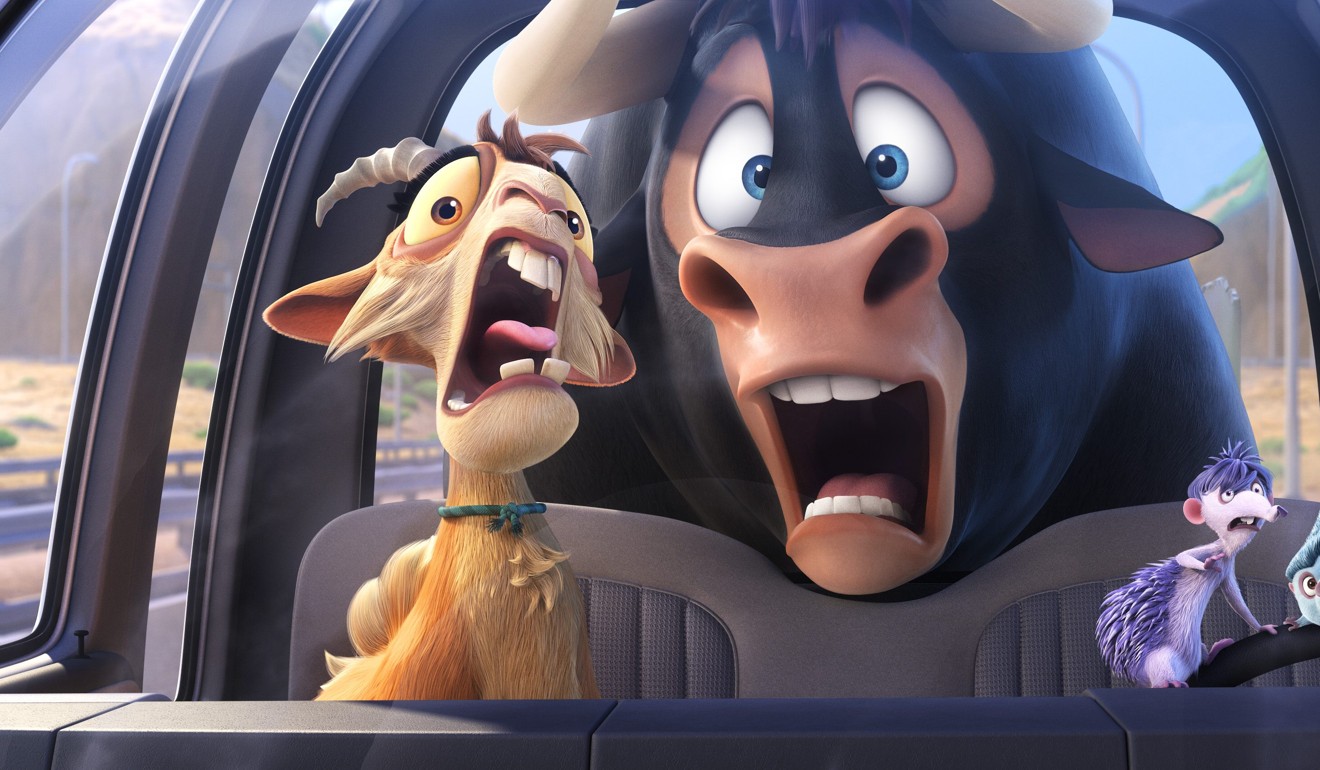 The story is slim, but characters like Angus, an excitable Scottish bull voiced by former Doctor Who David Tennant, are a lot of fun, and keep boredom at bay. Made by the producers and director of Ice Age, Ferdinand's fine message to the kids is – like that of so many animations – be yourself and you'll go far.
While some of the vistas in the film have a pretty pastoral charm, the Spanish setting is generally corny, and Ferdinand pales in comparison with the stunning Mexico-set Coco.
Ferdinand opens on February 15
Want more articles like this? Follow SCMP Film on Facebook