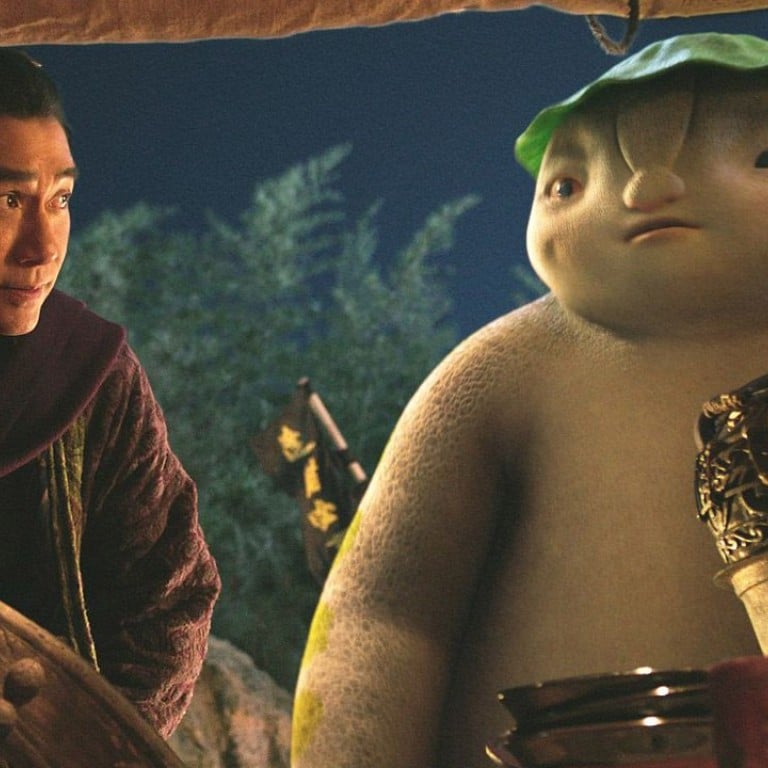 Review
Monster Hunt 2 film review: family reunion the theme of top-grossing Chinese fantasy comedy, starring Tony Leung Chiu-wai
Sequel turns its back on first film's more adventurous themes to become a simple tale about family reunion, ideal for Chinese New Year audiences but unlikely to appeal at other times, and may disappoint viewers expecting more
2.5/5 stars
The four-armed radish monster prince Wuba who wreaked havoc on China's box office in 2015 is joined by a goofy Tony Leung Chiu-wai in Monster Hunt 2, a giant step forward for the series in commercial terms – and a considerable step back in narrative invention.
An even more kid-friendly offering than before, Raman Hui Shing-ngai's follow-up to his CGI/live-action debut is a visually vibrant fantasy comedy that may disappoint viewers invested in the more thematically adventurous original.
With a trio of new writers brought in to hone the screenplay, Monster Hunt 2 leaves behind its predecessor's more engaging elements, from the royal intrigue involving Wuba's impending reign over the monster world to the misfortune of some monsters ending up on humans' dinner tables. What remains is a warm and overly simple tale of how the young Wuba and his human parents, Tianyin (Jing Boran) and Xiaolan (Bai Baihe), long to reunite – right after they parted ways at the end of the first film.
Bringing a major injection of star power that is tangential at most to Wuba's adventure, Leung's selfish gambler/swindler character Tu spends much of the movie evading hordes of angry debt collectors, including a lovesick bank owner played by Li Yuchun.
Entertaining as he is, Leung's character could as well be the lead of a completely different movie if his loyal assistant BenBen, a kind-hearted monster with the ability to turn transparent, doesn't happen to take Wuba along when he is found being bullied by street kids.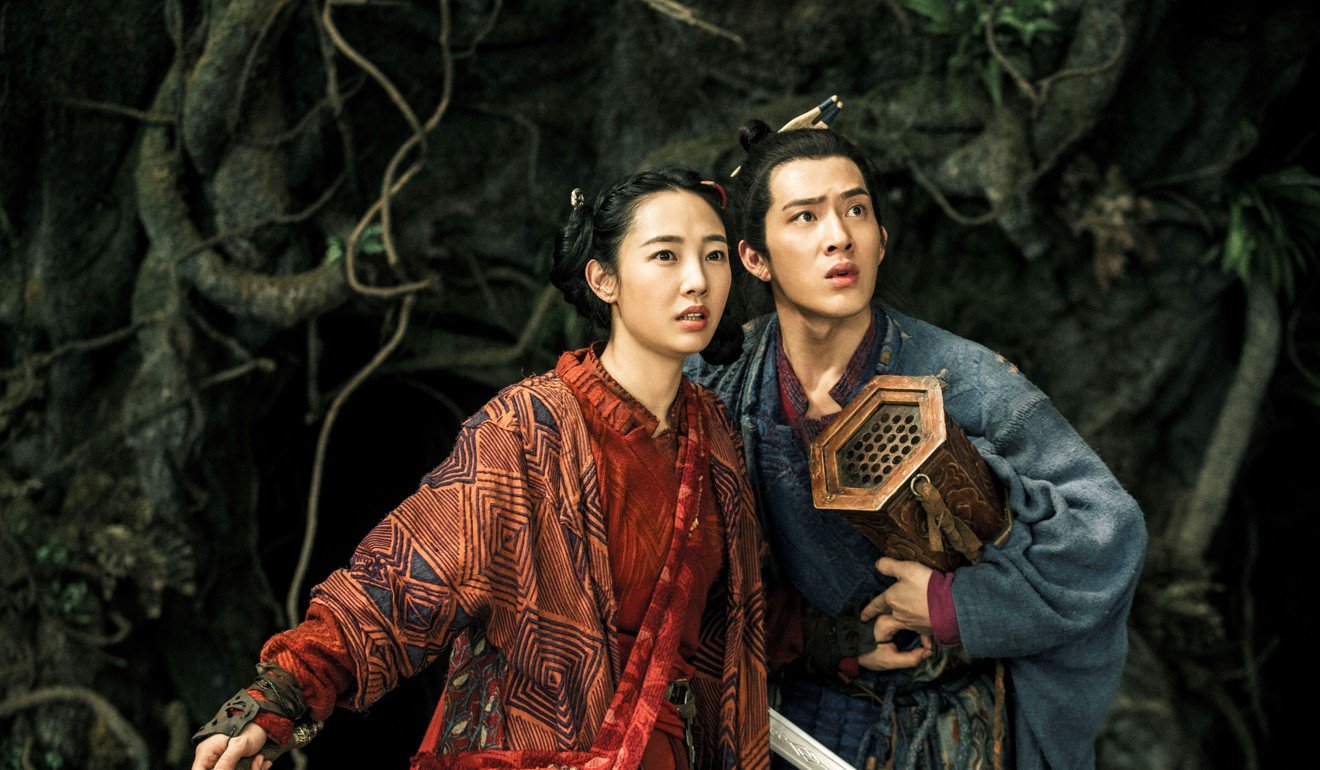 The generic talk about the human/monster divide is addressed here with the introduction of the inexplicably rich Monster Hunters Bureau, now headed by the master hunter Yun (Yo Yang Yo-ning), of which Tianyin's long-vanished father was a member (more on that in Monster Hunt 3, probably). While it all culminates in an action-packed showdown in the monsters' realm, this second instalment barely expands on the Monster Hunt mythology, and never shakes the impression that it is a filler chapter.
A silly comedy that suits the Lunar New Year's festive mood to a tee, Monster Hunt 2 – already a mammoth box office hit in China – will probably have a hard time winning over new audiences at any other time of the year given its almost exclusive focus on family reunion. By the time the inevitable third instalment comes along, all eyes will be on Hui to see if he finally manages to strike the necessary balance between the first film's ambitious world building and this film's humdrum storytelling.
Monster Hunt 2 opened on February 16
Want more articles like this? Follow SCMP Film on Facebook