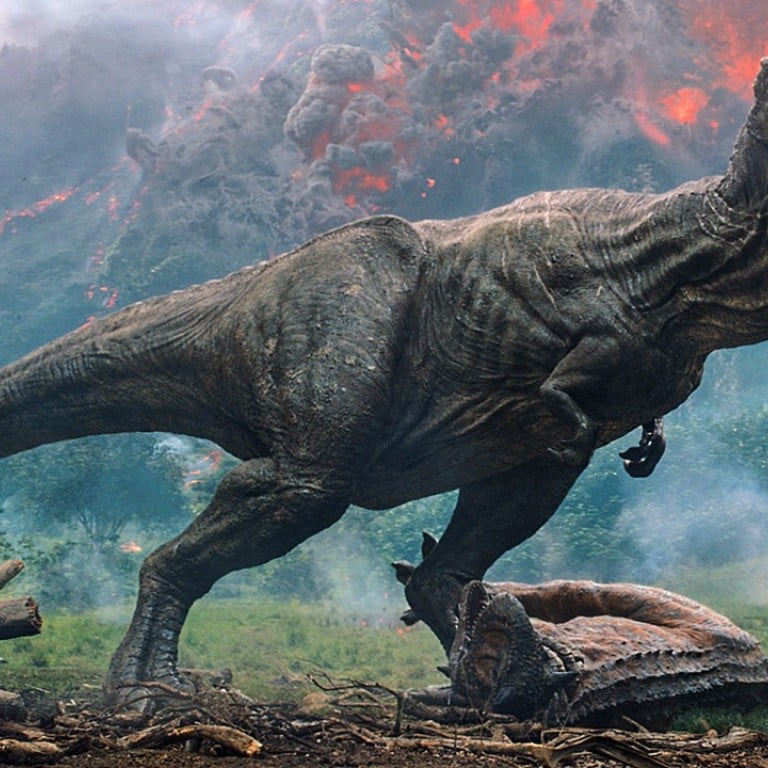 Jurassic World 3 coming to cinemas in June 2021, Emily Carmichael and Colin Trevorrow co-writing
Third instalment comes after the huge box-office success of Jurassic World in 2015 and the upcoming Jurassic World: Fallen Kingdom
Four months before Jurassic World: Fallen Kingdom hits theatres, Universal Pictures has announced plans for a third instalment in the rebooted dinosaur franchise.
Universal said on Wednesday that Jurassic World 3 will land in June 2021. The film is to be written by Emily Carmichael and Colin Trevorrow, the director of 2015's Jurassic World. Carmichael co-wrote the upcoming sci-fi adventure Pacific Rim Uprising.
Jurassic World ranks among the biggest box-office hits of all time. It launched with a US$208.8 million opening weekend and finished with US$1.7 billion worldwide in ticket sales.
Trevorrow and Steven Spielberg are executive producing each new Jurassic World film.
Directed by J.A. Bayona, Jurassic World: Fallen Kingdom, starring Chris Pratt and Bryce Dallas Howard, opens June 22 in the US and June 21 in Hong Kong.