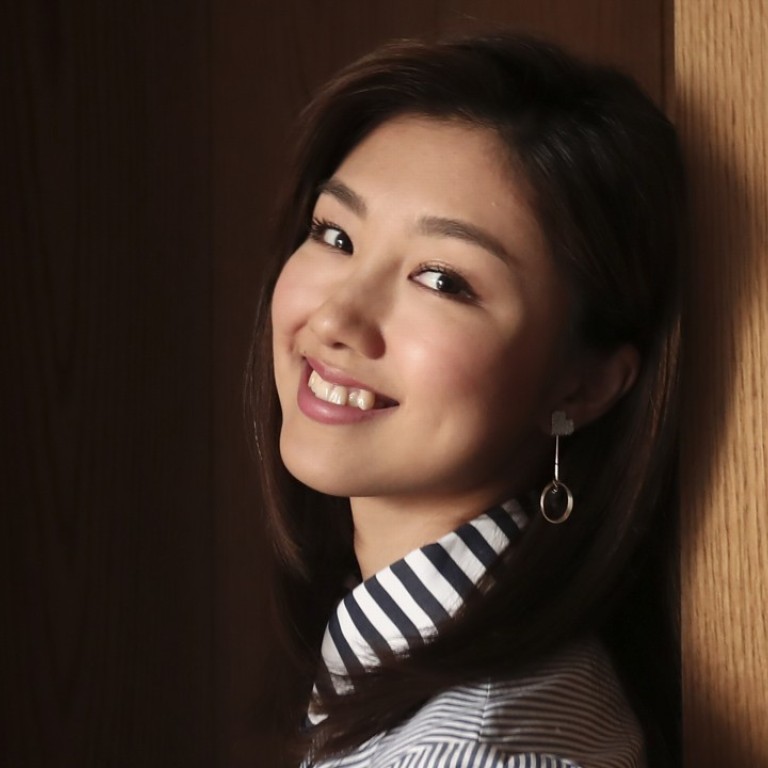 Actress Cherry Ngan on Concerto of the Bully, her film hiatus, and how she's now a pop singer with an eye on theatre
Whether on screen or stage, 24-year-old who's had a stop-start film career and taken up singing, just wants to act
When Cherry Ngan Cheuk-ling burst onto the scene with her breakout role as an aspiring street dancer in The Way We Dance (2013) – which, among many other accolades, earned the then-19-year-old a best actress nomination at both the Hong Kong Film Awards and Taipei's Golden Horse Awards – it was easy to picture smooth sailing for her film career from there on out.
Yet four years on, all she has to show for her efforts is still a relatively small, albeit eclectic, body of work that has given her as much excitement as it has a lingering feeling of uncertainty, as well as moments of profound solitude.
When we meet to discuss her new film Concerto of the Bully, a music-themed comedy by writer-director Fung Chih-chiang that has been years in the making, Ngan says, a little ironically, that she was startled at first to hear a film she has made is getting a release date. (She would probably have been more shocked to learn, after our meeting, that the film is nominated in four categories at the upcoming Hong Kong Film Awards.)
For a sense of just how protracted the film's production has been, consider the fact that Ngan has also become a pop singer in the time between her casting in the film and its eventual release.
"Fung didn't cast me because he knew I'd like to become a singer – he didn't know," she says. "In fact, even I had no idea back then that I would become a singer."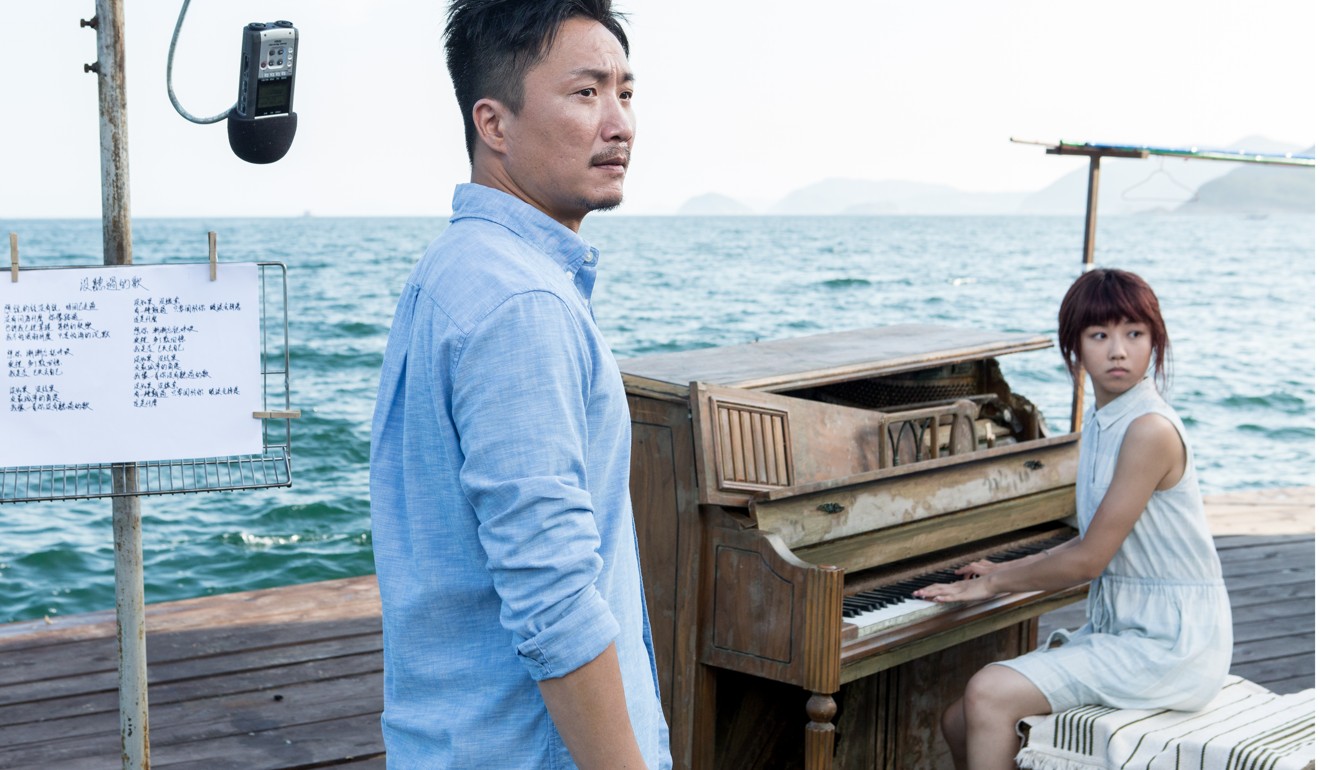 Ngan, 24, now considers herself equal parts pop singer and film actress. "That's because Hong Kong [cinema] doesn't operate like it used to, where you could do nine films in a year," she says. "You're lucky to be in one. So I have a lot of time on my hands. Instead of sitting around, I decided to equip myself – by taking drama workshops and singing lessons, as well as recording songs."
It is a coincidence that she plays a songwriter in Concerto of the Bully, in which her character bonds with the man who kidnaps her (played by Ronald Cheng Chung-kei) over their love for music. Filmed mainly on a fish farming raft off Sai Kung, a seaside district in Hong Kong's New Territories, the story was conceived by Fung when he followed the shoot of Hooked on You (2007) – which involved a similar location shoot – as its screenwriter.
Fung knew early on that Cheng would play the leading role in his film; they first got to know each other during the making of Legendary Assassin (2008) – starring Wolf Warrior 2 's Wu Jing and Celina Jade – when Fung was the writer and Cheng was a supporting actor.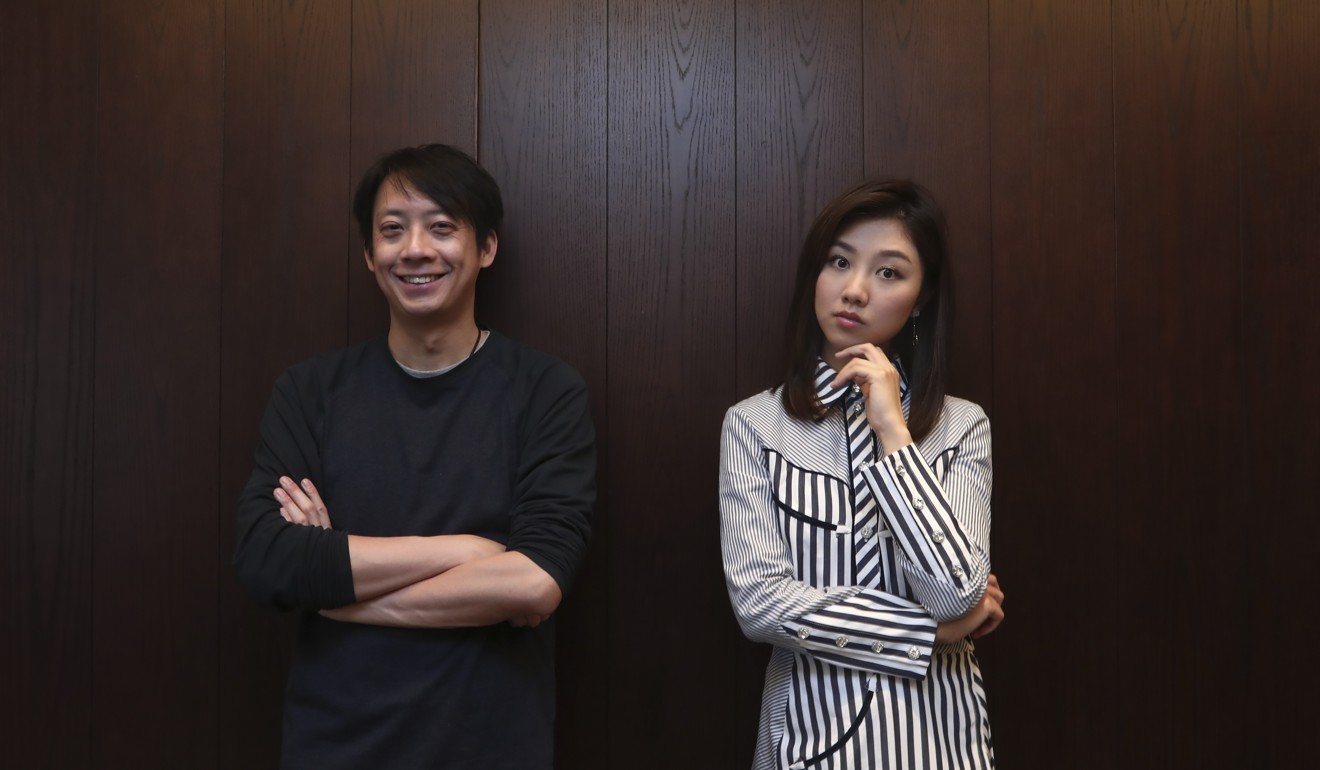 The two decided to collaborate right away after reacquainting at the after-party of the 2013 Hong Kong Film Awards, Fung says.
Fung seems to take much pleasure in teasing Ngan about her sudden rise to stardom. "I must admit that she had never crossed my mind [as a candidate for the part]. When I wrote the story in 2011, she was maybe only 10 years old," the filmmaker says with a laugh.
"I was then introduced to Ngan. I needed a fearless actress who can stand up to a kidnapper; you can see that in her in The Way We Dance."
It has been
widely reported
that Ngan successfully auditioned for her part in
The Way We Dance
when she was only 15. Even after the big break that movie gave her, the actress went through long periods of disappointment as she sought to land follow-up projects, she admits.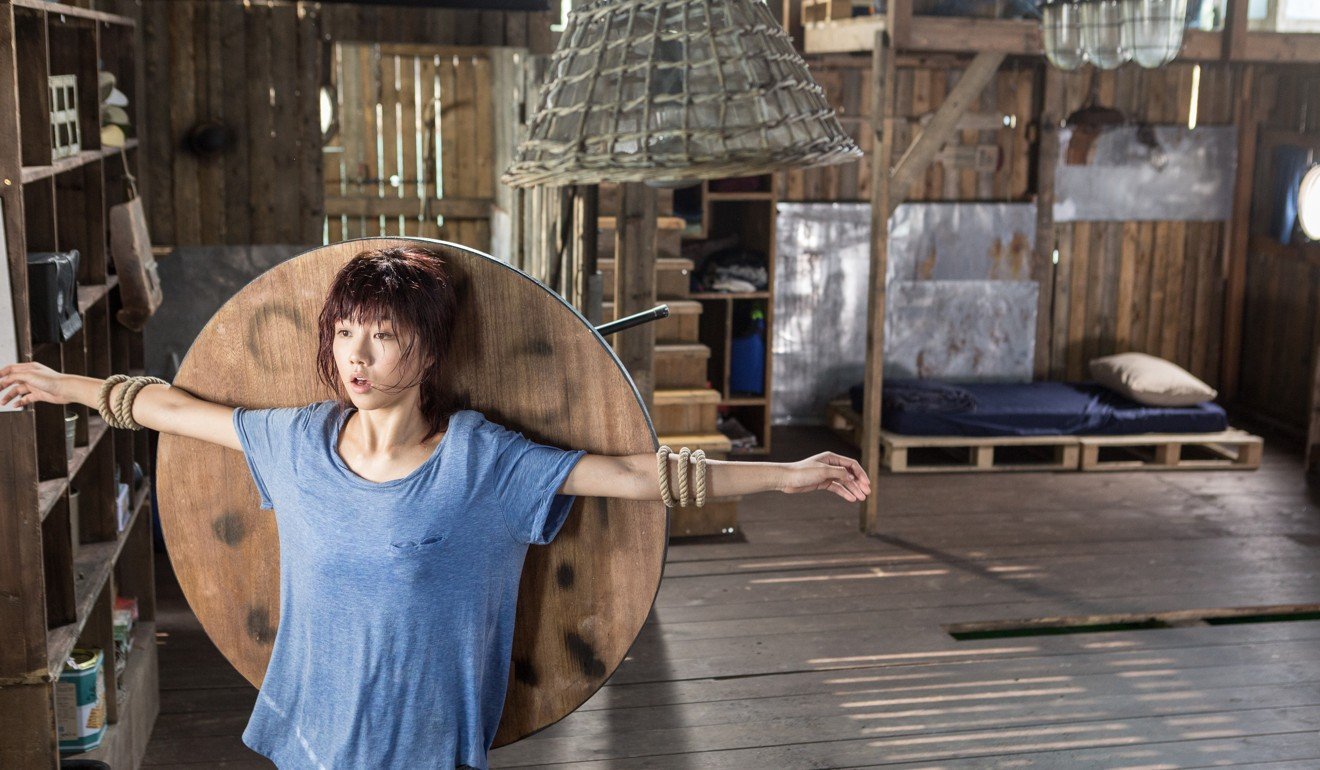 "In the year after The Way We Dance, the only acting I did was a cameo role in The Midnight After," she says of the 2014 film by Fruit Chan Gor. "I was a bit scared at the time, that while so many veteran filmmakers had noticed me from The Way We Dance, none of them approached me for a part.
"Then I talked to some of them, and I was told that there were indeed very few projects happening in Hong Kong. Whenever they have new productions, the films are [always] male-oriented. And most of these filmmakers simply didn't realise that actresses of my age range exist, so they wouldn't think to write parts for us to begin with."
Possibly because of this, the past few years have seen Ngan feature in more films produced in China and Taiwan than in Hong Kong. Her first substantial part after The Way We Dance was in Chinese blockbuster Mojin – The Lost Legend (2015), which came about after Ngan and her manager booked their own flights for her to attend a casting call in China.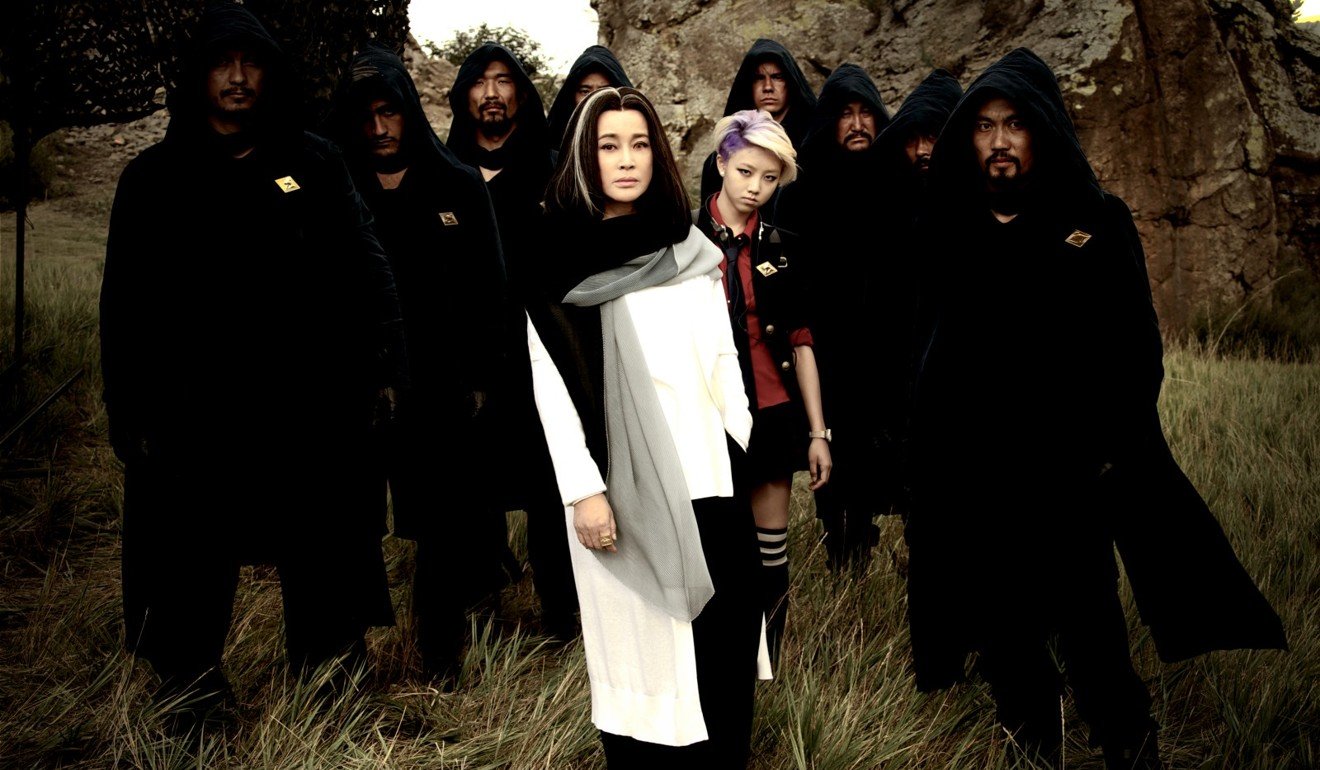 Mojin would require her to take a leave of absence for an entire semester from her undergraduate studies at Hong Kong Baptist University, bleach her hair seven times in four months (she's still getting allergic reactions up to this day), and handle all her fight scenes as the only member of the big-name cast to be without a stunt double.
Ngan's roles in other films have been a mixed blessing. For the Taiwanese coming-of-age drama At Café 6 , she travelled so often between Hong Kong and Taiwan that she felt neither was home for a time. And then there was the bad food and tiring environment on the Shenzhen shoot of psychodrama Lost in Mobius, in which she plays a character stuck in four layers of dreams.
The thriller Cherry Returns required her to be trapped in a small room and stop communicating with anyone in real life, including her family, and the sci-fi novel adaptation Transcendent reminded her of her recently deceased uncle and made her relive her grief on a regular basis.
Ngan also formed some close friendships making New Turn, in which her character circumnavigates Taiwan by bicycle, and says she appreciates that the films she has made have "completed" her life.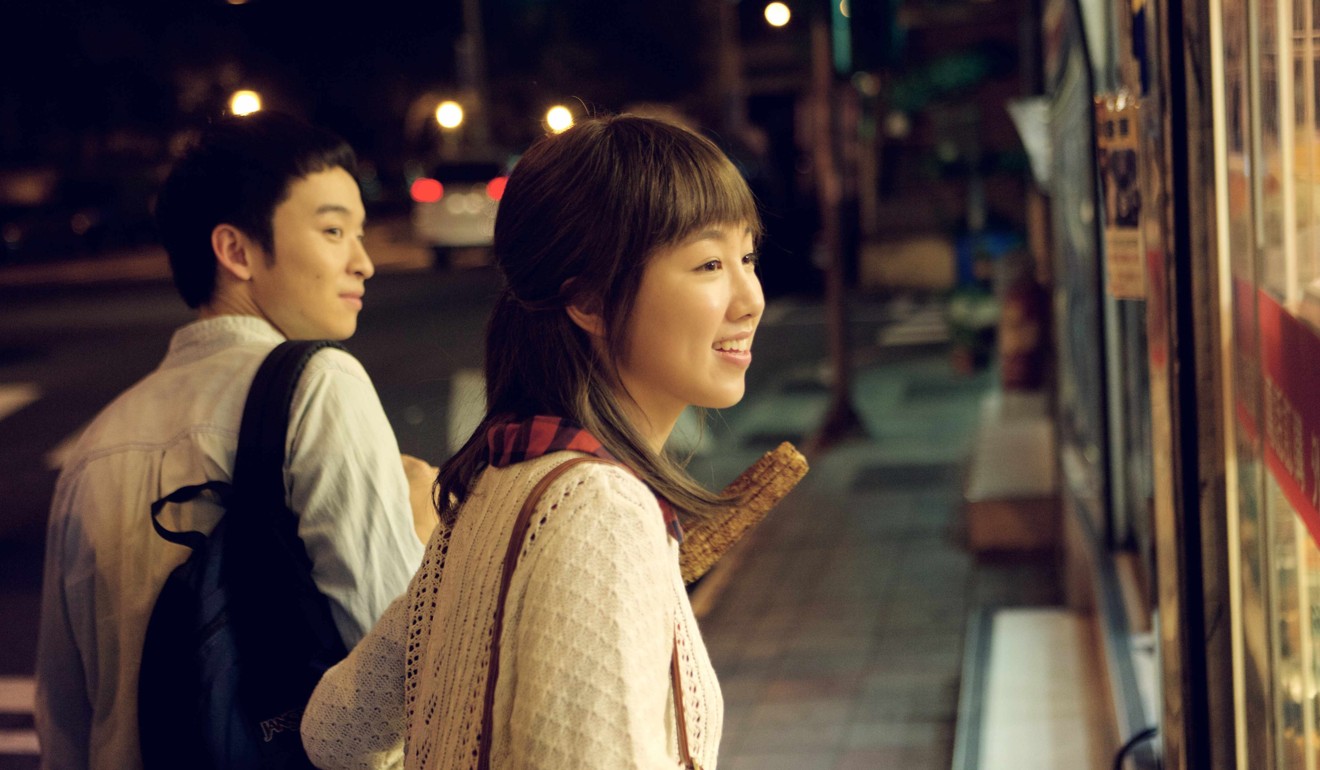 "I'm a typical Capricorn, which means that I'm very narrow [in my focus]," she says. "If I weren't an actress, I wouldn't have experienced a lot of things that I now have. The acting job gave me different experiences, and I'm always willing to take up new challenges."
Having been trained in various genres of dance, become a rising star of Hong Kong cinema with her first leading role, and branched out into pop music in her spare time between film projects, Ngan is already setting her sights on the theatre stage as her next career step.
"It'd be great if I can do them all – they're all my interests," Ngan says. "I fell in love with acting because I did theatre when I was a high-school student, and I took part in the [Hong Kong] School Drama Festival.
"Even after The Way We Dance, I kept telling my management that I really wanted to do theatre. As an actress, that's where I came from."
Concerto of the Bully opens on March 1
Want more articles like this? Follow SCMP Film on Facebook
This article appeared in the South China Morning Post print edition as: Just another stage she's going through