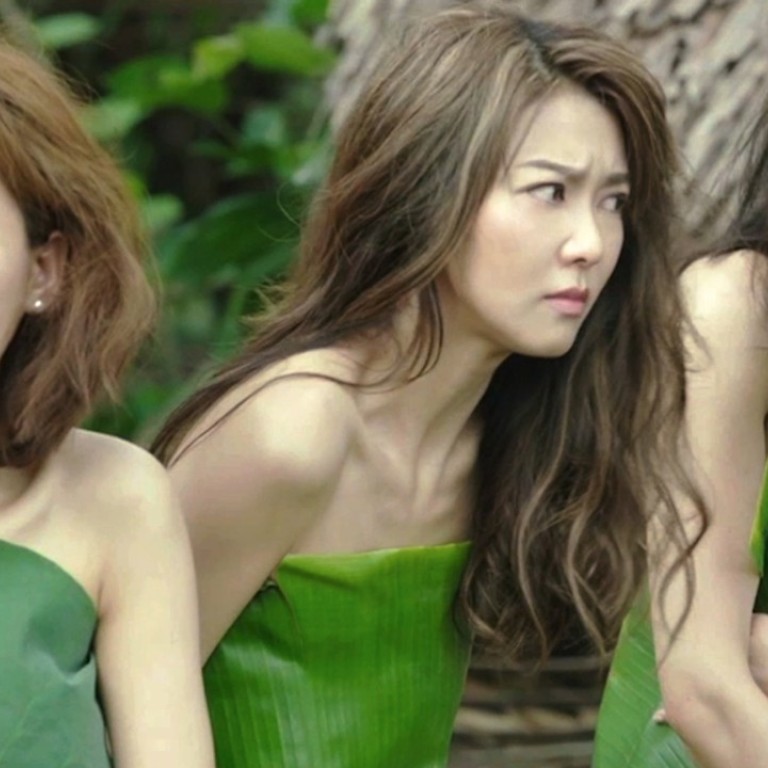 Review

|
Girls vs Gangsters film review: Barbara Wong channels The Hangover in insufferable comedy sequel
Illogical, insufferable and full of cringeworthy acting, an endearingly cheesy cameo by The Hangover's Mike Tyson is not enough to save this clueless mess of a film
1.5/5 stars
For all its childish behaviour and unconvincing plot turns, Hong Kong producer-screenwriter-director Barbara Wong Chun-chun's China-set Girls (2014) was at least a watchable friendship comedy spiced up by its protagonists' constant relationship struggles. The same can't be said of this clueless sequel, a female version of The Hangover (who thought that was a good idea?).
When the gentle and vulnerable Xiwen (Ivy Chen Yi-han) announces that she's finally getting married, feisty best friend Kimmy (Fiona Sit Hoi-kei) persuades her to take a fun bachelorette trip to Vietnam, where the third member of this clique, the filmmaker Xiaomei (last played by Yang Zishan, who shrewdly goes AWOL from this film), is supposedly working on a project. Xiaomei's absence is never explained.
The first setback for Kimmy's plan arrives in the shape of Xiwen's other best friend (and Kimmy's mortal enemy), the posh Jialan (Ning Chang Chun-ning) and her fiancé's teenage sister, Jingjing (Wang Shuilin). Things quickly get worse on their first night in Vietnam, where the absent Xiaomei has arranged for them to go to the lavish house party of a wealthy mobster (Tran Bao Son).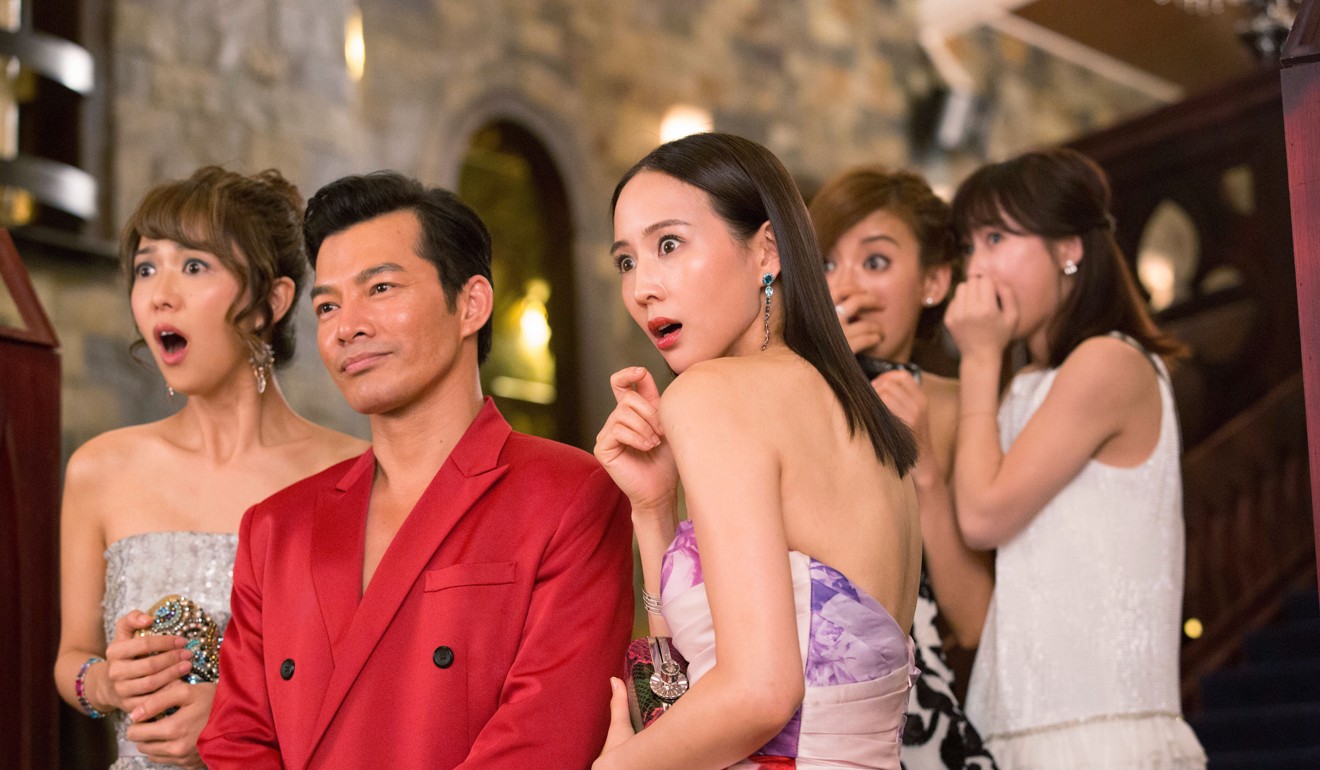 After a wild night at the mansion that sees Kimmy eat a dead scorpion and end up in the bedroom of her host, Xiwen, Kimmy and Jialan wake up the next morning to find themselves naked on a deserted beach, with Jingjing nowhere to be found. Worse still, Xiwen has an ugly new tattoo on her back, while the other two are handcuffed to a trunk full of gold bars that they're soon told by a mysterious caller to spend.
The rest of the illogical narrative sees the trio figure out what happened during their blackout, while evading the deadly pursuit of the party host's sexy henchwoman (Elly Tran Ha). Toilet gags and a projectile vomit scene vie for attention alongside frenetic chases on cars and boats. The insufferable story concludes on such an incredibly neat note that the whole thing feels like an unintended joke.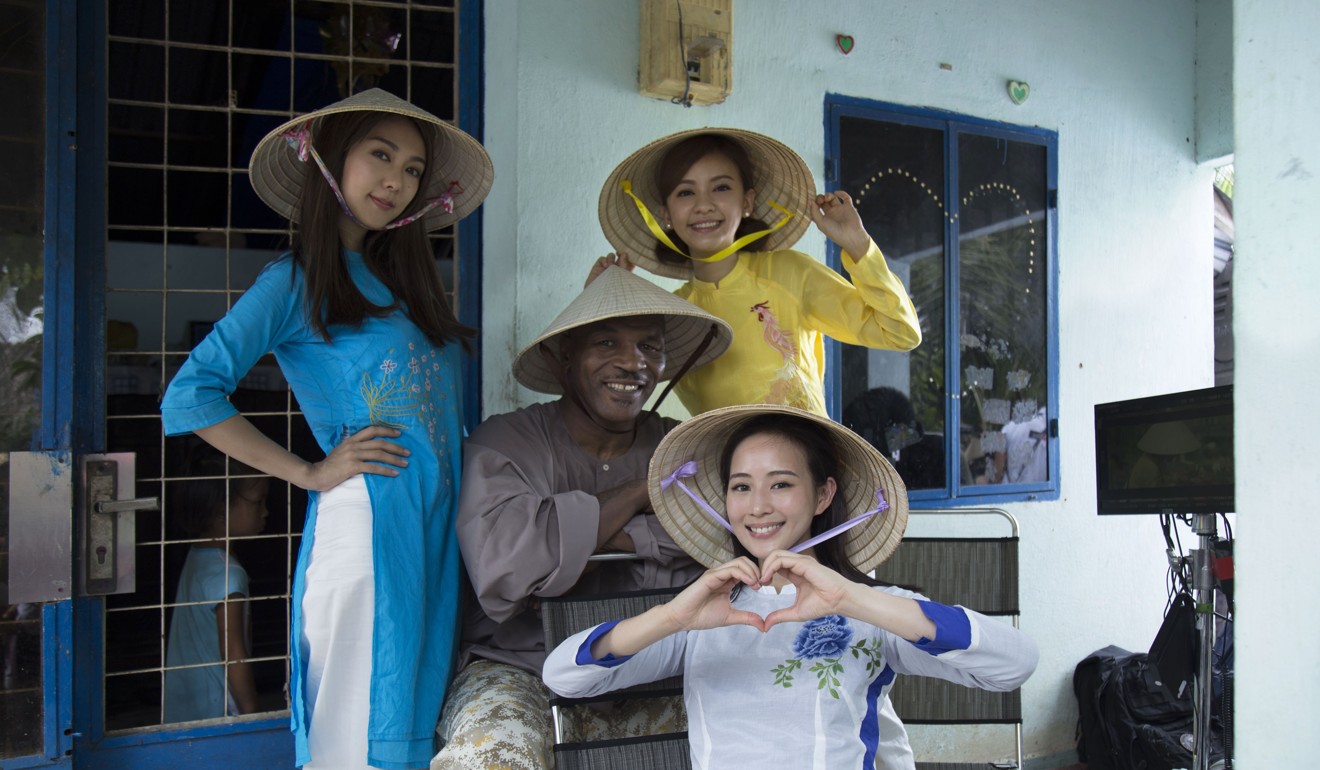 While cringeworthy performances abound, the best surprise here is a supporting role for Hangover alumnus Mike Tyson as Dragon. Cheesy in the best way possible, his endearingly clownish turn as a Korean-pop-culture-loving former boxing champ lends a refreshing touch of deadpan humour to every scene he's in.
That's far from enough to put Girls vs Gangsters on anyone's to-watch list, however.
Girls vs Gangsters opens on March 8
Want more articles like this? Follow SCMP Film on Facebook