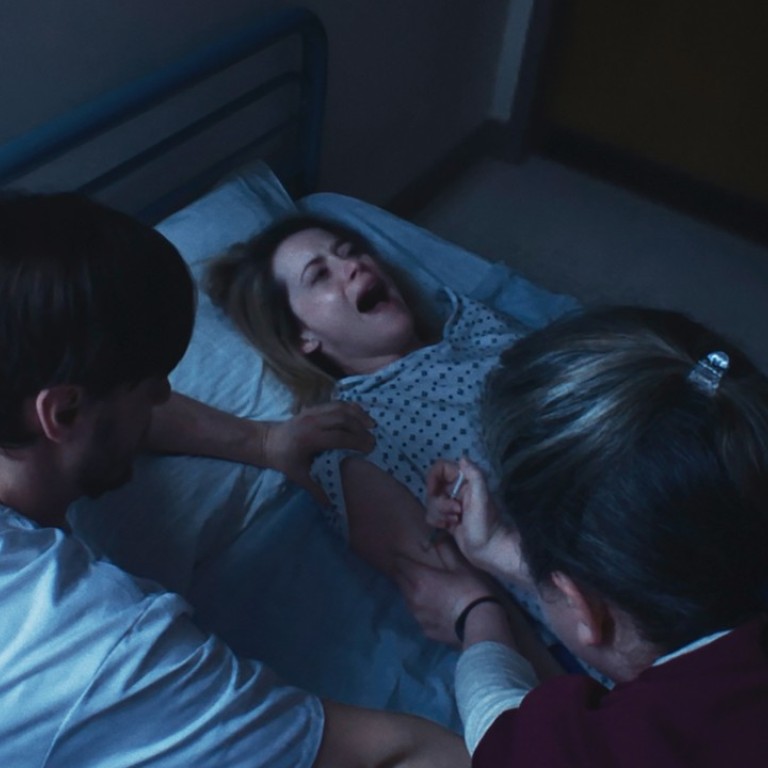 Why Steven Soderbergh shot Unsane with an iPhone and is already doing it again with NBA drama out later this year
It was as close as having the camera be a pen as you can get, Steven Soderbergh says of filming new thriller starring Claire Foy on iPhones, and he is already doing it again for NBA drama High Flying Bird. So much for that retirement
After a four-year hiatus from films, the prolific Steven Soderbergh returned last year with his racetrack heist Logan Lucky.
He had left the movie business (ostensibly to take some time out and paint) because studios were increasingly turning away from the adult-themed stories that he made his name with: films like his 1989 Cannes-winning debut Sex, Lies, and Videotape and his drugs drama Traffic, which won him a best director Oscar.
Despite plenty of successful studio films on his CV – not least the all-star Ocean's trilogy – the 55 year-old native of Baton Rouge, in the American state of Louisiana, has always been about pushing frontiers. His 2005 improvised blue-collar murder tale Bubble was released simultaneously in cinemas, on DVD and cable TV, long before that became a more accepted norm.
"It wasn't a popular thing to do," he reflects. "[Cinema exhibitors] just didn't want to talk about it. They just felt this is a toxic idea."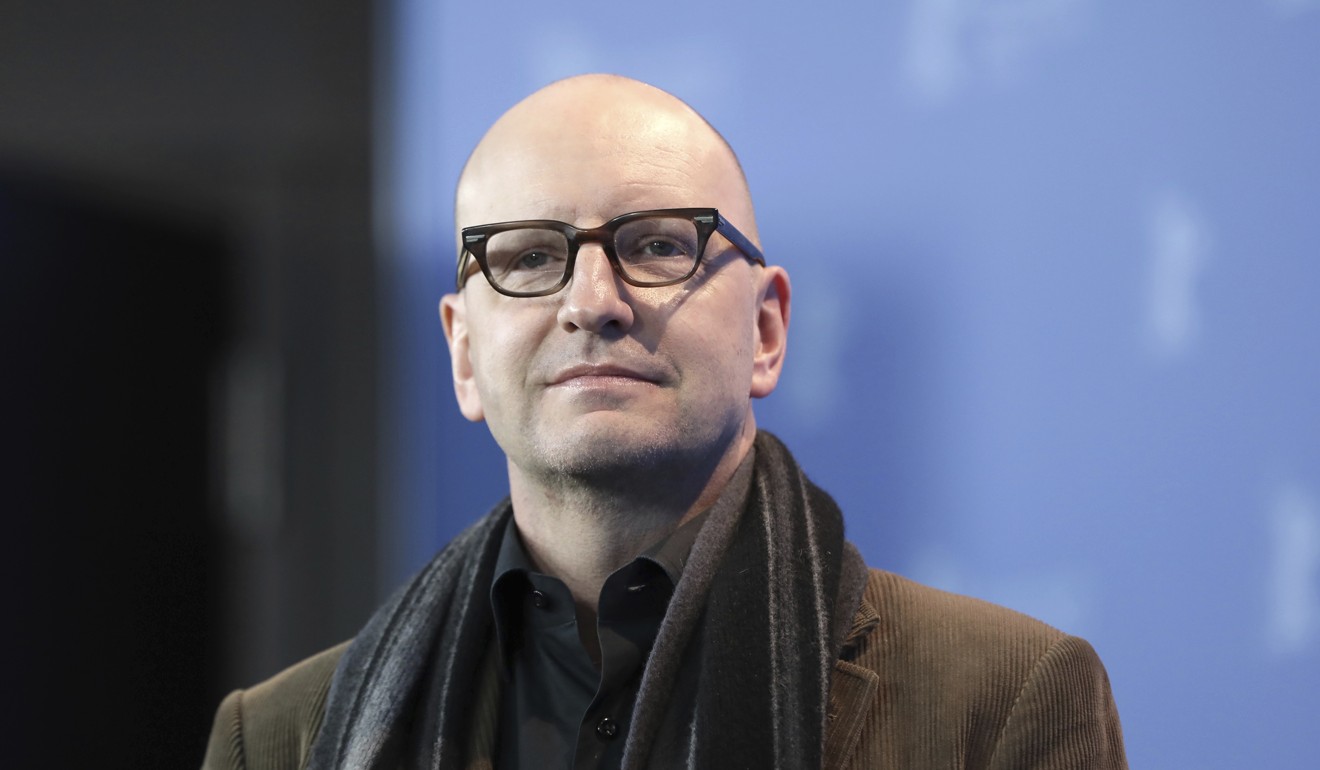 Before that he tried, but failed, to form F-64 – a collective designed to hold onto the copyright of their films – with other high-profile directors including David Fincher and Spike Jonze. When it came to Logan Lucky, he took this notion of control further, raising the film's budget through foreign sales and personally tailoring the advertising campaign to save costs.
"[I] probably won't do that again," he sighs. "I was the one going, 'Let's go full-on digital, social media.' Seventy per cent of our marketing was spent on that, but it didn't work."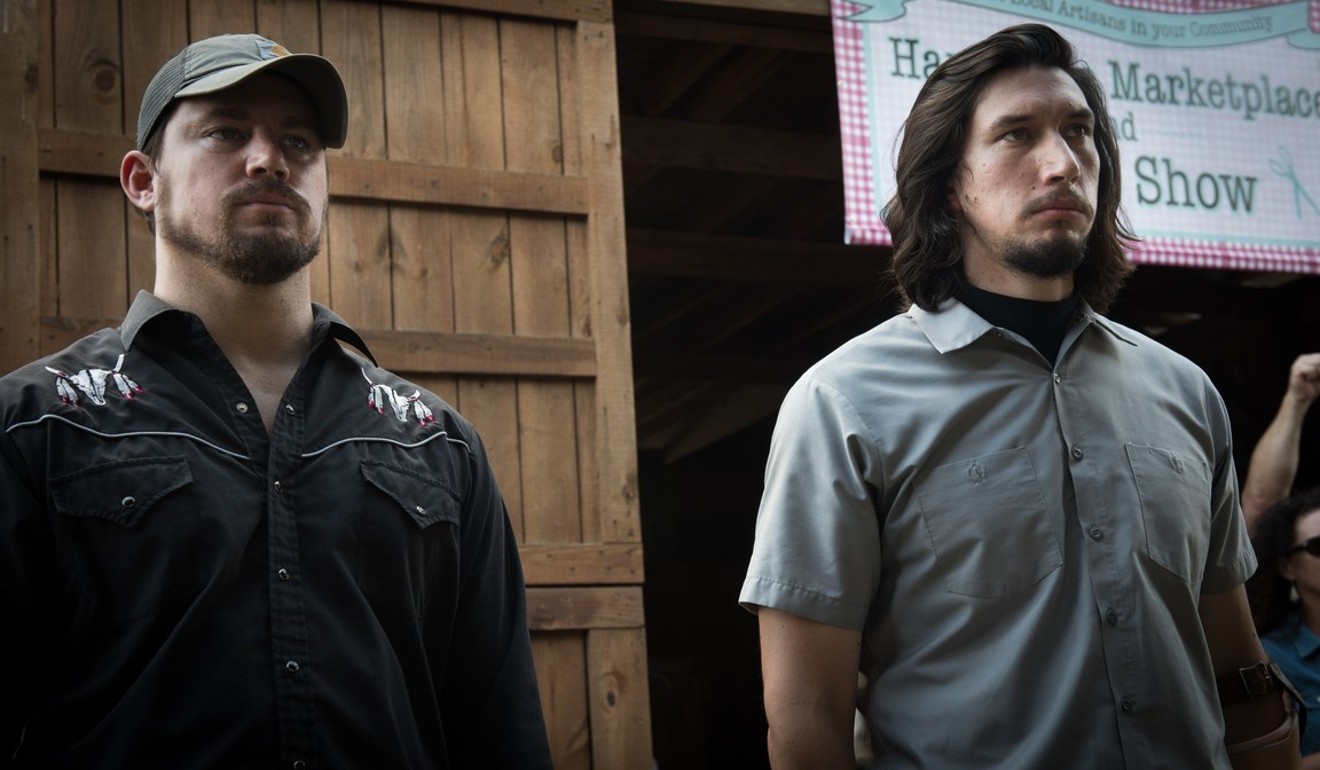 Undaunted, he is back just six months after Logan Lucky with the psychological thriller Unsane, another experiment of a different sort.
Soderbergh has often been at his best free from the shackles of moviemaking apparatus and has shot and edited his own films – under the respective pseudonyms Peter Andrews and Mary Ann Bernard – for over 15 years. He filmed Unsane – his 29th feature-length film – entirely with an iPhone 7 Plus, using its 4K digital camera.
While he is not the first director to do so – Sean Baker's Tangerine led the way in 2015 – he is certainly the most famous. Working with a much-reduced crew proved liberating. "It was as fluid an experience creatively as I can imagine," he says. "It was as close as having the camera be a pen as you can get. Or being a painter and having an idea and just walking to the wall and starting to paint. I just really dug it."
The entire film was written, shot, cut and even scored with Apple technology. Three iPhones were rotated throughout the shoot, with Soderbergh using a DJI stabiliser to hold the phone where necessary.
"We had no technical issues at all," he says. "I didn't even manage to fill up the 'A' camera by the end of the shoot. We were 4 gigs [gigabytes] away from filling the phone up. I never lost anything. I never had drop-outs. I never had a battery problem."
Will this become the norm for filmmakers? He shakes his head. "I don't expect this to become a trend. You just have to be a certain kind of filmmaker. Look, part of the process as a filmmaker – and as a person – is the answer to the question: 'What matters?'"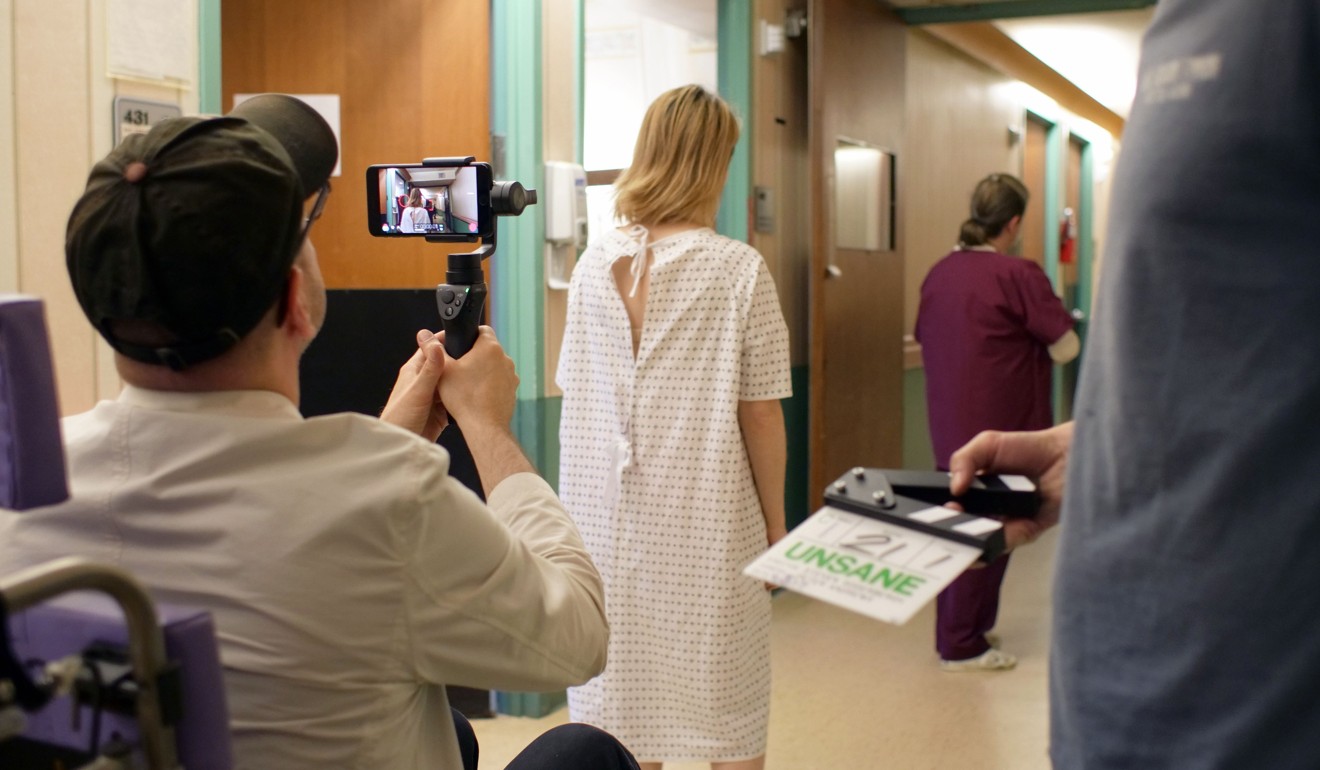 In his case, Soderbergh is less concerned about harnessing fancy equipment than he is about telling stories. Scripted by Jonathan Bernstein and James Greer, Unsane stars Claire Foy as Sawyer Valentini, a Pennsylvania bank employee who has been suffering from mental health issues after a traumatic two-year period.
When she visits a clinic seeking a therapist, she signs paperwork without reading it – "as we all do" – and commits herself for 24 hours to the psych ward. An insurance company scam keeps her in further.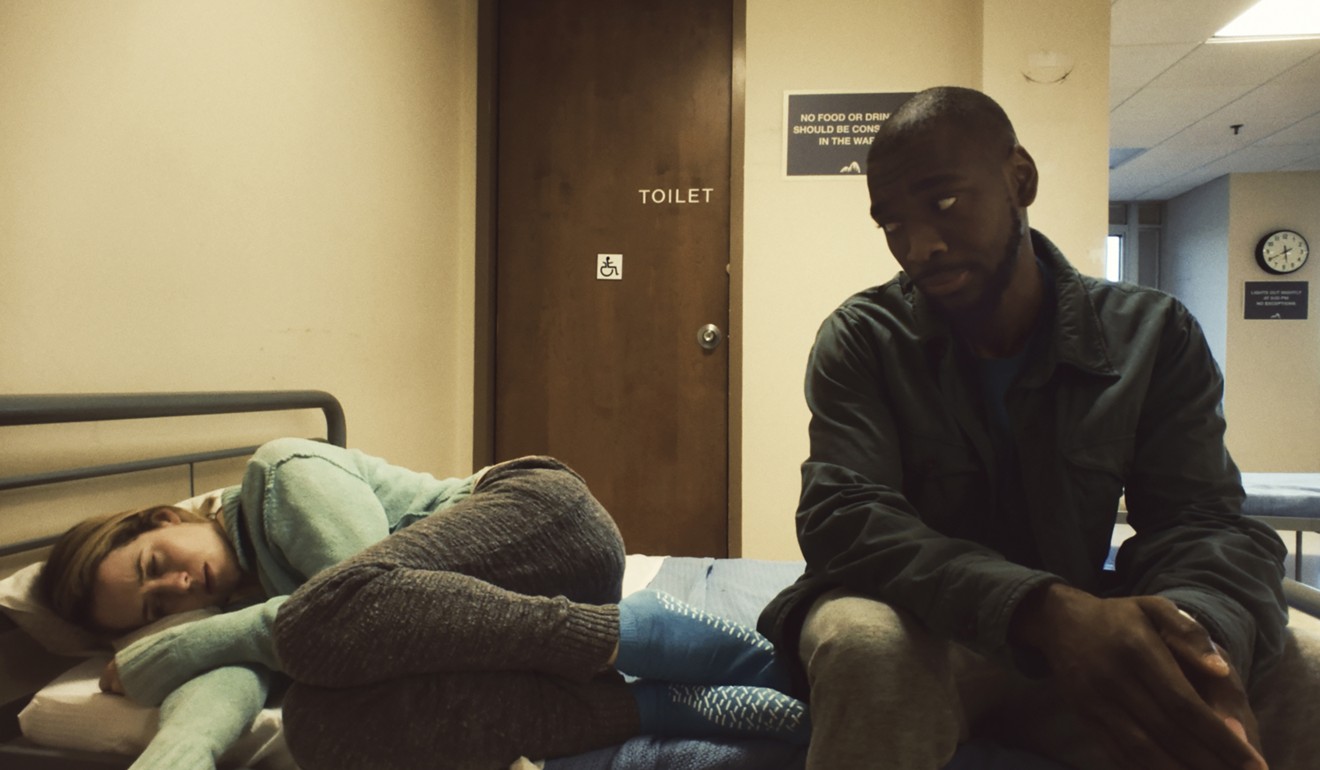 "The premise of this is absolutely plausible," Soderbergh says. "There is a legal obligation for a health care worker if you drop the 's' word [suicide] in discussion for them to report that and indicate that you might be a candidate for some kind of observation or involuntary commitment. They have to engage with you if you're indicating any kind of 'suicidal ideation', as they call it."
The film started after a phone call with Greer, who had worked with Soderbergh on two unrealised projects: a Cleopatra musical intended for Catherine Zeta-Jones, and an adaptation of John Barth's novel, The Sot-Weed Factor. Soderbergh did not have a project for Greer to work on, but he said, "If you write me a low-budget horror movie I'll shoot it this summer."
Three weeks later, the script turned up and Soderbergh saw his chance to experiment with iPhone tech.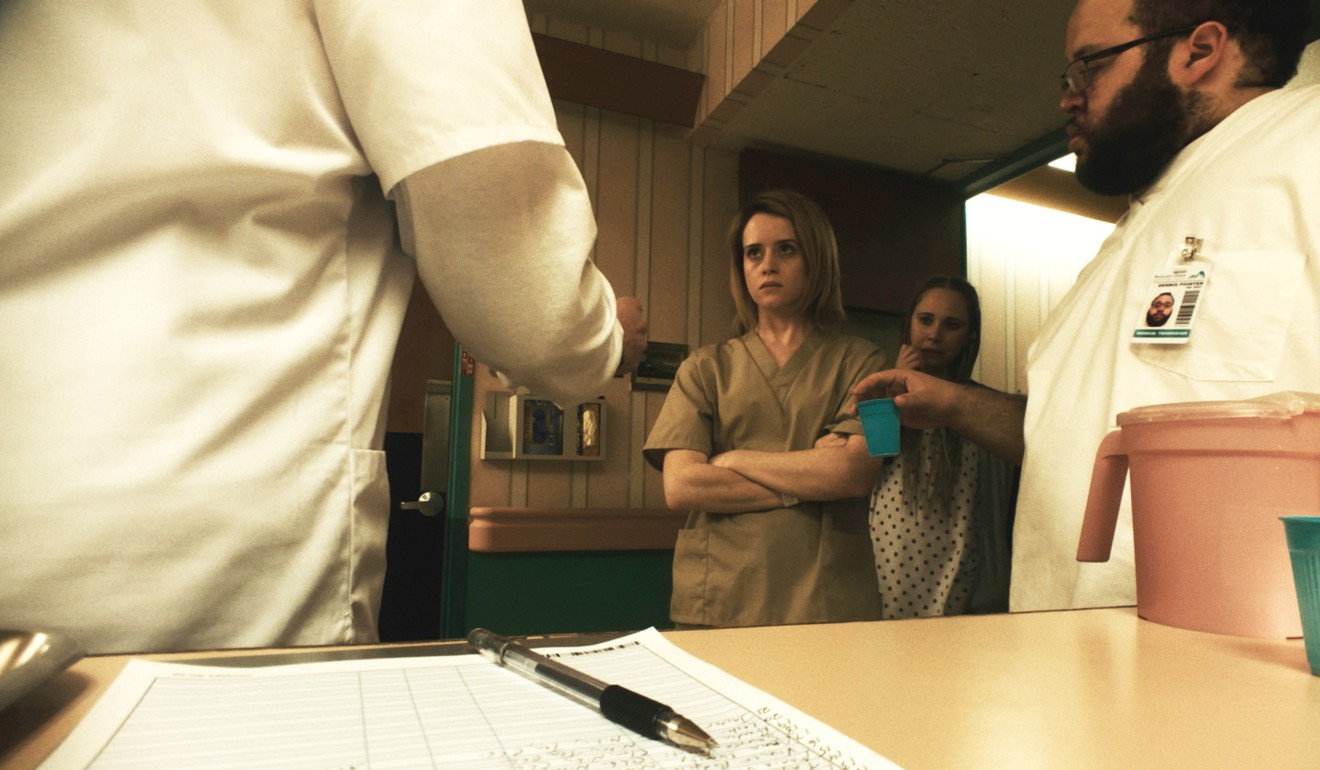 When it came to casting Foy, he took a more conventional route – watching her acceptance speech at the Golden Globes when she won best actress for her role as Queen Elizabeth II in The Crown.
"My wife [journalist and former model Jules Asner] had watched the show so after we saw Claire, she was like, 'You should watch it. She's really amazing in it.' I was doing a little bit of math – the extreme nature of Sawyer would be fun for her coming off of two years of The Crown."
There's even a cameo for Matt Damon, a frequent Soderbergh player, which presumably means the director has forgiven him for inadvertently revealing to the media that the director was "retiring" from film.
"He can't be blamed for having a very good memory even when he's been drinking!" Soderbergh laughs. "That's not his fault. In this case, as soon as he found out I was doing this, he said, 'You've got to figure out a way to get me into this.'"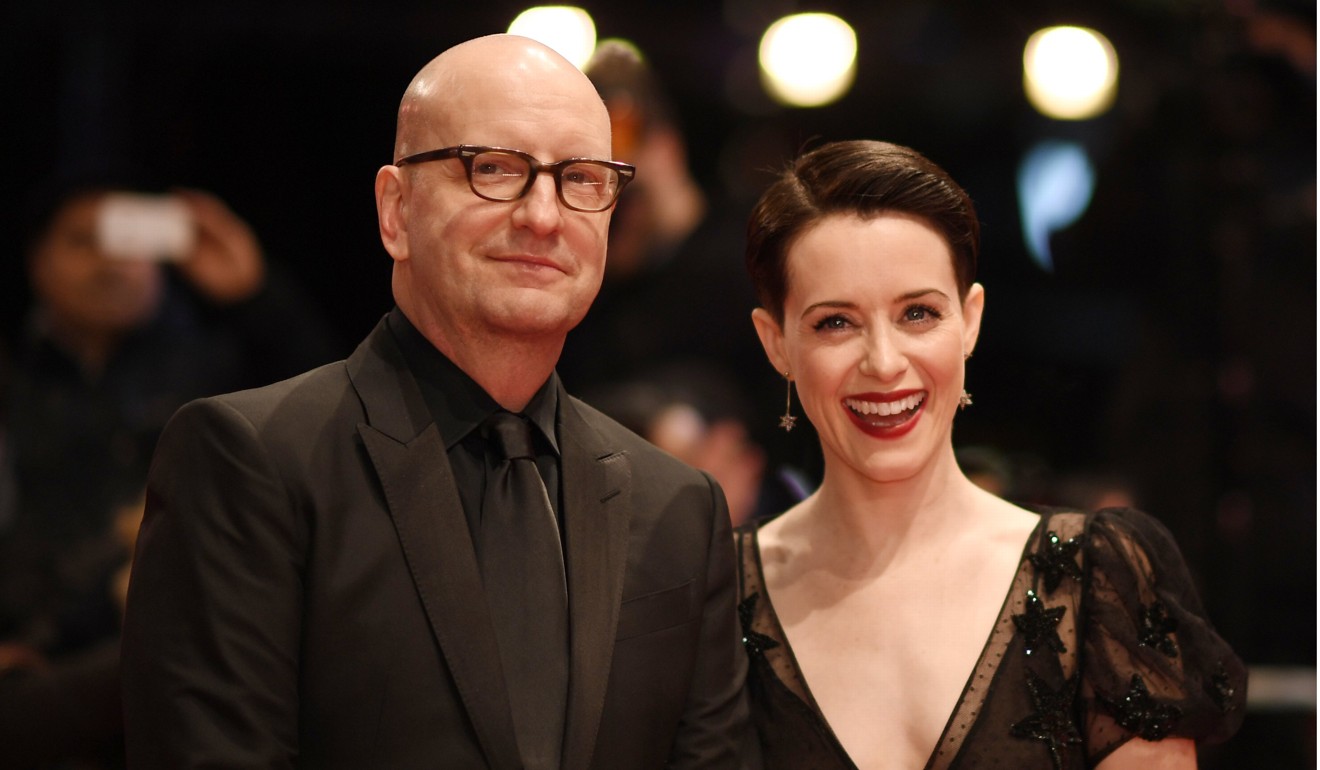 After Unsane, Soderbergh completed the just-released Mosaic, starring Sharon Stone as a children's book author. It was released both as an HBO six-part drama and an interactive app where viewers can watch the story from different perspectives.
He is currently shooting his second iPhone movie, the NBA drama High Flying Bird starring André Holland, and in the autumn, he will direct a film about the hot-button Panama Papers scandal.
Beyond that, he has got another six-hour series in the works that was written by Lem Dobbs, a Soderbergh regular who penned three of his best films: Kafka, The Limey and Haywire. It is as if he has come back from his hiatus – during which he was barely away from the camera, directing two seasons of the medical drama The Knick with Clive Owen – more energised than ever before.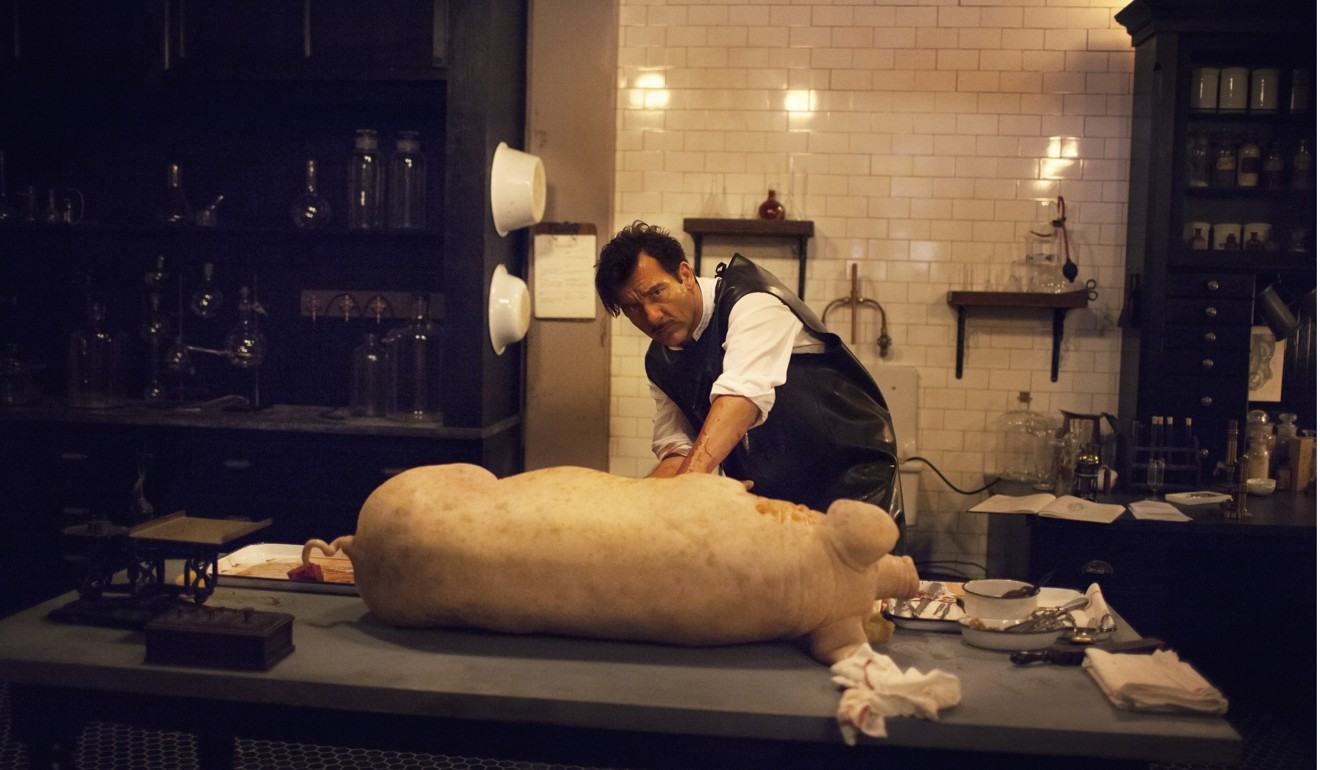 He is certainly taking advantage of the arrival of companies like Netflix and Amazon. "Selfishly speaking, it's a really good time to be somebody who makes things because there are lots of places to go where you can make things," he says. "It feels like the Wild West right now. Although history would indicate that's not going to last forever because the Wild West never does."
Whatever's next, you know he will be riding up front.
Unsane opens on March 22
Want more articles like this? Follow SCMP Film on Facebook
This article appeared in the South China Morning Post print edition as: Creative freedom to call the shots