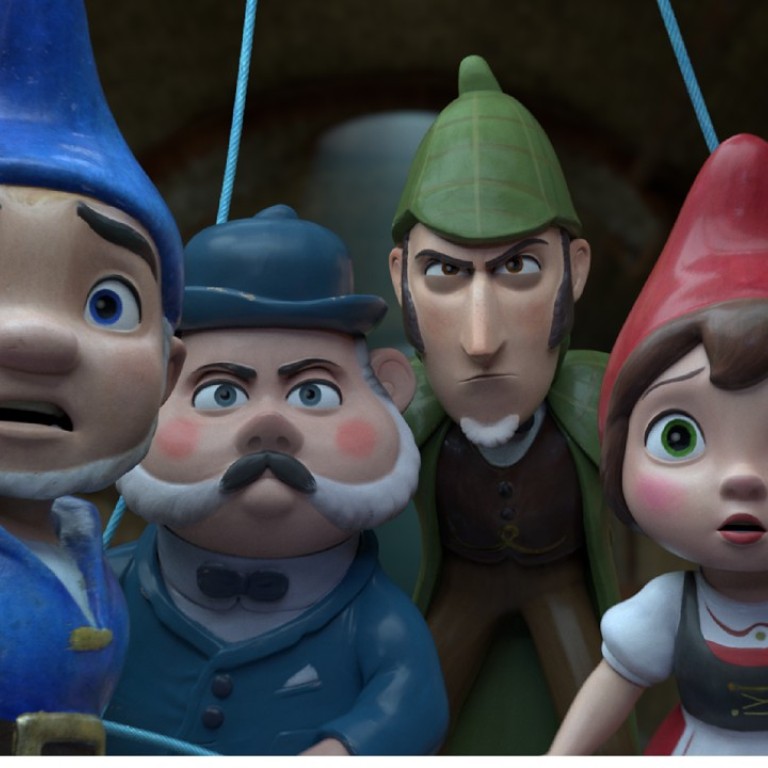 Review
Sherlock Gnomes film review: sequel to Gnomeo & Juliet offers children passable introduction to world of detection
James McAvoy, Emily Blunt and Johnny Depp provide the voices for the main characters in this animated tale that won't hold adults' attention for long, but kids will find enjoyable
3/5 stars
Although this tale of detection is too straightforward to interest adults, the animated story about ornamental gnomes is solid enough to intrigue children. The filmmakers take a very basic idea – walking and talking garden gnomes – and expand it well, and the CGI animation has its own colourful look.
In Northern Europe, porcelain – and now plastic – garden gnomes are popular garden ornaments. Sherlock Gnomes, sequel to 2011's Gnomeo & Juliet, splices the idea with the famed Sherlock Holmes stories to create a tale of intrigue in what the gnomes refer to as the "ornamental world".
Gnomeo (James McAvoy) and Juliet (Emily Blunt) return from the first film, to find themselves and their community uprooted to a new garden in London. When gnomes start to go missing, the two team up with Sherlock Gnomes (Johnny Depp) and his sidekick Watson to find the criminal mastermind behind the kidnappings.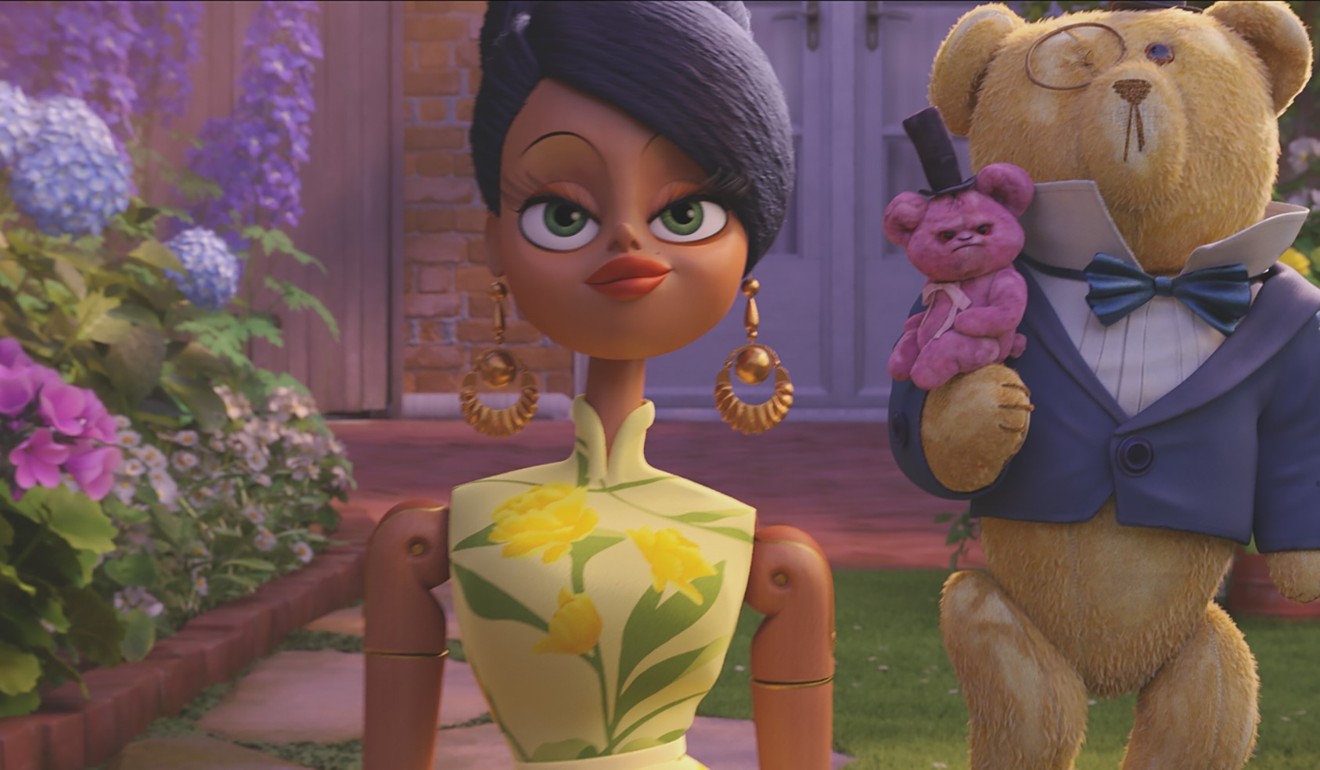 Sherlock Gnomes is essentially a collection of big set pieces, some of them very good indeed. A chinoiserie-themed scene set in London's Chinatown – an obvious attempt to appeal to the China market – is well choreographed, although culturally odd, and the animators have a lot of fun with London landmarks like the Tower of London.
The best part is a scene featuring Mary J. Blige as a cool mechanical doll putting on a Beyoncé-like show to annoy her old flame Sherlock. One scene in London's sewers copies Aardman Animations' superior 2005 cartoon Flushed Away.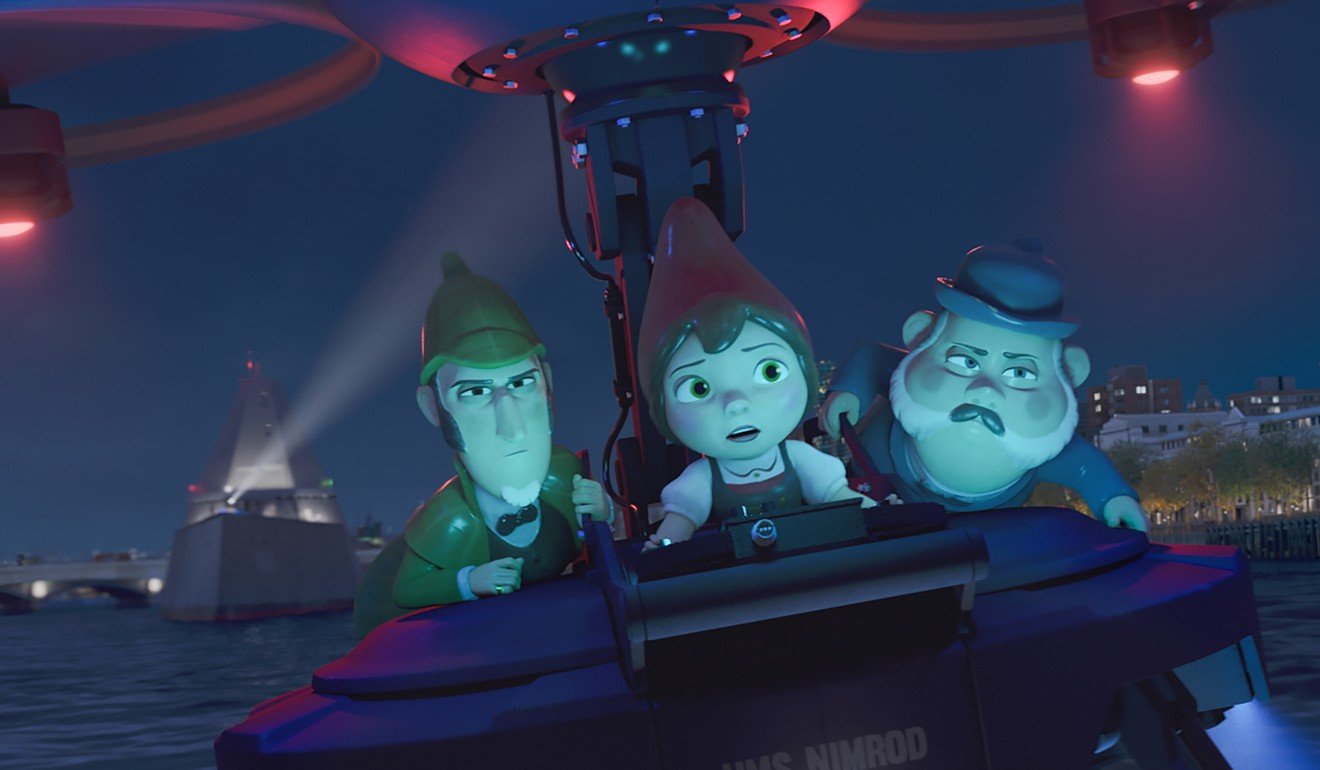 It's also worth noting that Elton John co-produced this film, and hits like Don't Go Breaking My Heart and Saturday Night's Alright for Fighting are dotted throughout.
Sherlock Gnomes opens on March 29
Want more articles like this? Follow SCMP Film on Facebook