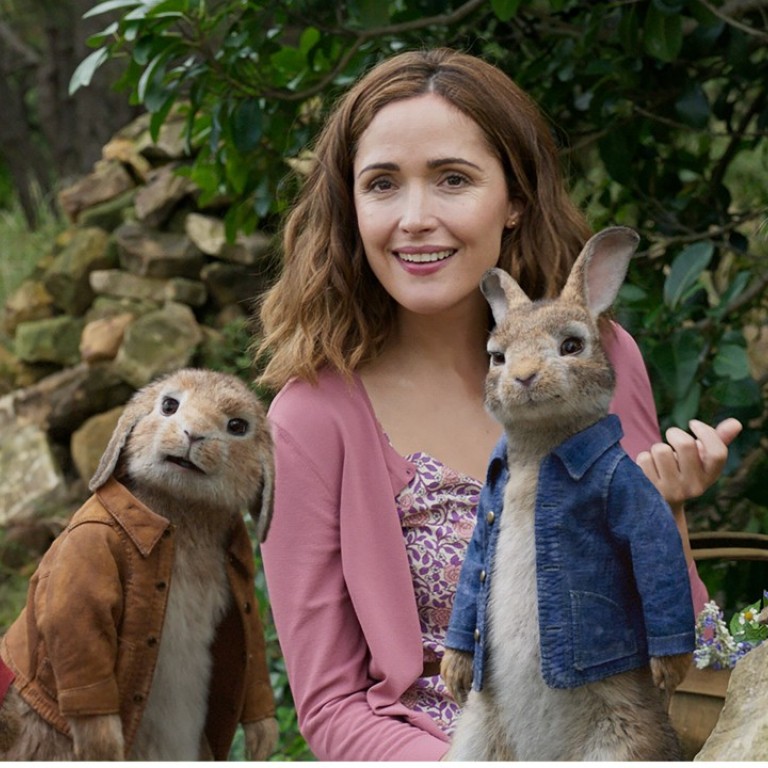 Review
Peter Rabbit film review: Beatrix Potter's bunnies go laddish in uneven attempt at modernisation
Director Will Gluck strips Peter and his bunny friends of the old-fashioned charm that characterised the famous children's books to leave a film that is likely to please young children, but leave their parents cold
3/5 stars
Fans of author Beatrix Potter will be disappointed by this live action/animated modernisation of the famous children's books, as only the overall idea has been retained. Director Will Gluck has stripped Peter and his bunny friends of their quaint old-fashioned charm, and replaced it with a can-do laddish attitude that won't be to everyone's taste.
The story is only marginally based on events in the Potter books. Peter (voiced by James Corden) is a precocious rabbit who likes to lead his friends on raids into Farmer McGregor's (Sam Neill) vegetable garden. Peter always wriggles out of the scrapes he gets into, because his friendly neighbour Bea (Rose Byrne) sweet talks the old farmer.
But when McGregor is replaced by his city slicker relative Thomas (Domhnall Gleeson), a romance with Bea ensues. Peter suddenly finds that his excursions into the vegetable patch become much more dangerous.
The scriptwriters seem to have been reading up on the latest in management theory, as much is made of Peter's capacity to be a good leader and win back the vegetable garden from the humans. Brit performer Corden goes at his bunny role hell-for-leather, bashing everything in sight and talking breathlessly from start to finish.
But Peter Rabbit also has its missteps: a scene in which the rabbits defeat Thomas by exploiting his allergy to blackberries raised the ire of viewers with berry allergies – something which resulted in an apology from a very confused Sony Studios.
Young children will find enough to enjoy in this tale of rabbits, which themselves look like animated plushy toys, even though the film will prove a thoroughly average watch for their parents.
Peter Rabbit opens on March 29
Want more articles like this? Follow SCMP Film on Facebook