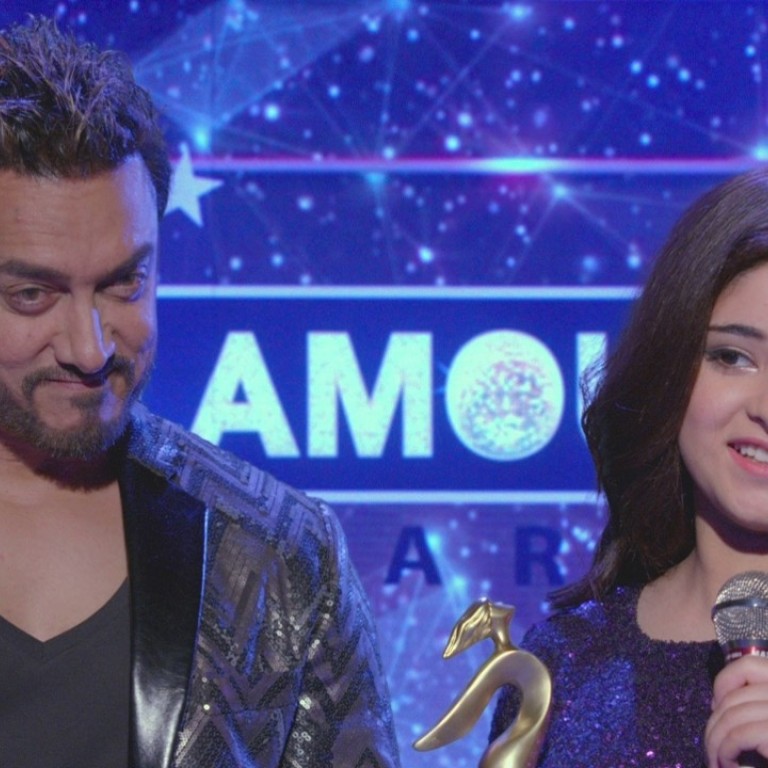 Review
Secret Superstar film review: Aamir Khan, Zaira Wasim in Bollywood hit about domestic abuse and female empowerment
A musically talented Muslim girl overcomes her home life and abusive father, wearing a burka to perform on YouTube as she follows her dream of becoming a singing star in this socially conscious Bollywood hit
4/5 stars
A big hit in China earlier in the year, this Bollywood film dutifully delivers all the expected content – songs, melodrama, a bit of spectacle, and some dancing near the end. But underneath the commercial sheen is a tough story about domestic abuse and female empowerment that dares to go deeper than most sweet and sunny Indian dramas.
Produced by superstar Aamir Khan, who features heavily as an actor in the second half, Secret Superstar skilfully manages to hold all the disparate elements in balance to deliver an entertaining but socially conscious blockbuster.
The film is voiced as a coming-of-age story, even though that's not its main concern. Insia (Zaira Wasim from Dangal) is a Muslim teenager with a talent for singing and playing the guitar. Her home life is miserable, as her father regularly beats up her mother, and threatens to smash up her guitar.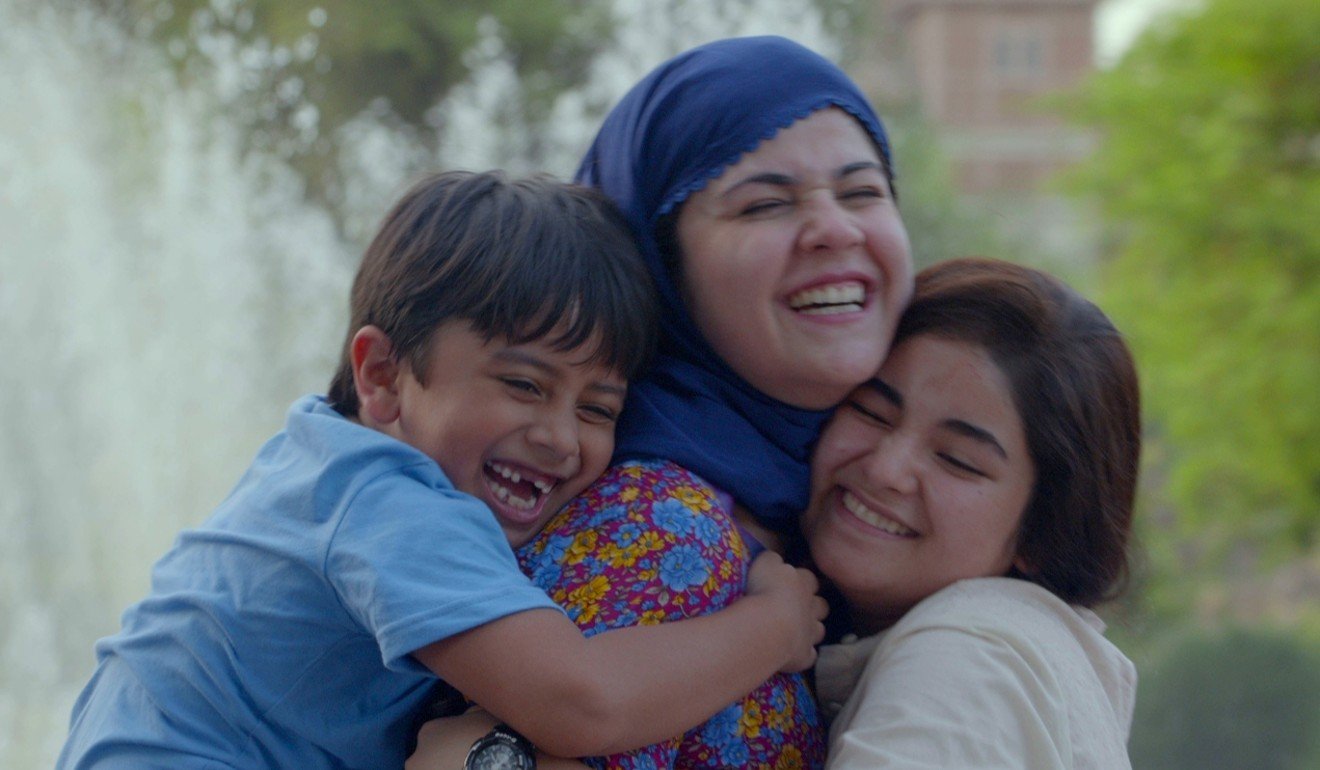 Helped by her friend Chintan (Tirth Sharma), Insia secretly posts videos of herself performing on YouTube, with her face hidden by a burka. The "secret superstar" is an internet sensation, and is contacted by top producer/singer Shakti Kumar (Khan) for a record deal. But before she starts a career, Insia must free her mother from her abusive marriage.
India's energetic and freewheeling style of cinema can offer a new way of telling a story, not least because the concerns of the domestic market lead to a wilful disregard of genre restraints.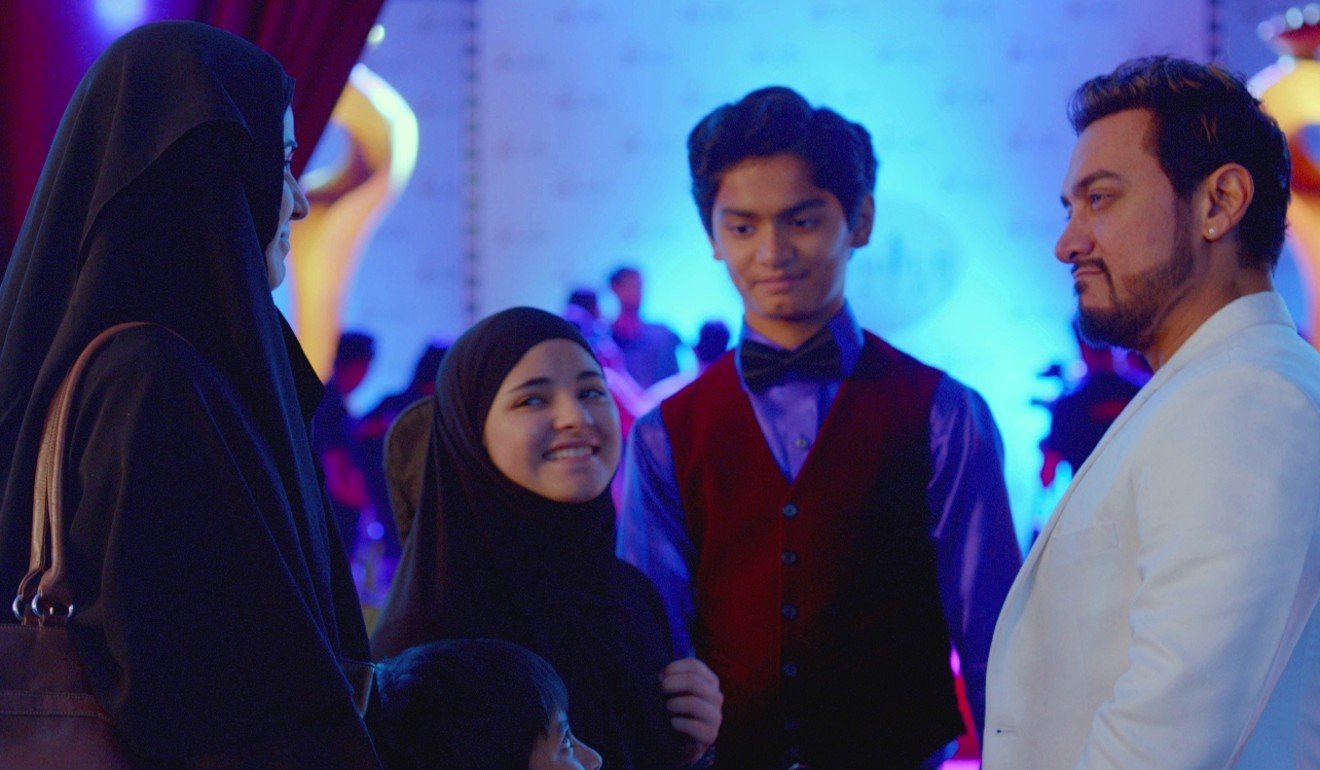 The idea of having Insia – who does not usually wear a burka – don the garment to disguise herself when she performs on YouTube is very clever, in the sense it's a reasonable way for her to solve her problem of anonymity.
Stunningly, Wasim holds her own adroitly on screen against the legendary Khan, who gracefully works hard to avoid upstaging her. His feisty and obnoxious take on a musician, while a bit caricatured, adds some lighter moments.
Secret Superstar opens on April 12
Want more articles like this? Follow SCMP Film on Facebook