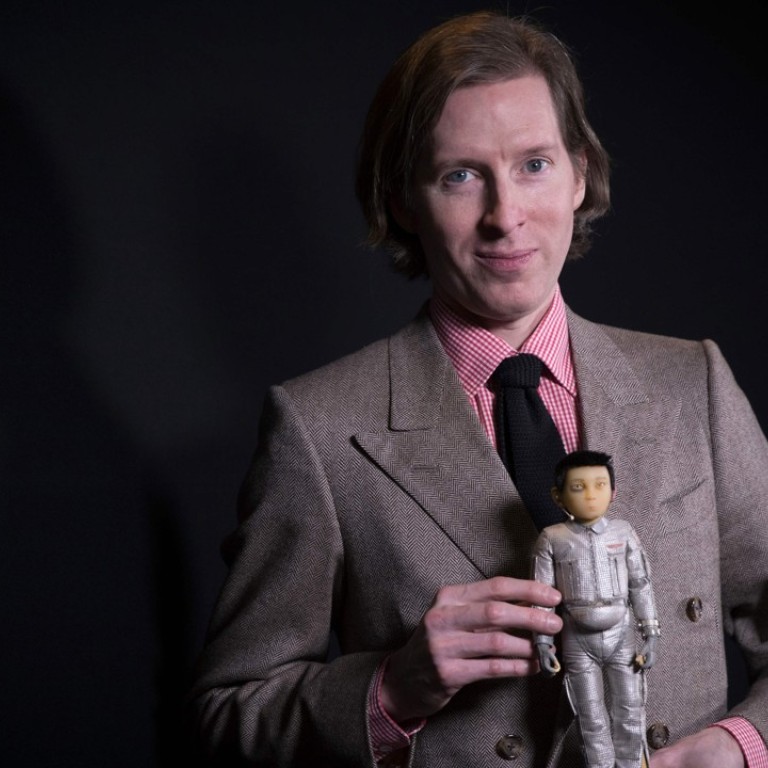 With stop-motion animation Isle of Dogs, Wes Anderson may have made his most political film yet
Mercurial director's latest tale about a group of dogs, banished to a refuse-strewn island, is an appreciation of classic Japanese cinema and a subtle reflection on how fear governs politics today
"Fleas, ticks, lice, rats, mangy birds … that is a sentence on the first page of the notes," says Wes Anderson.
The American writer-director is sifting back through his mind to the very first seeds of his latest movie, stop-motion animation Isle of Dogs. The story of a group of canines, banished to a refuse-strewn island off the coast of a dystopian near-future Japan, it's a typically offbeat premise from the director of The Grand Budapest Hotel and The Royal Tenenbaums.
Anderson initially started kicking ideas around with filmmaker Roman Coppola and actor Jason Schwartzman (with whom he co-wrote 2007's Indian odyssey The Darjeeling Limited).
"I think Roman and I felt like the joy was trying to figure out what Wes was feeling and to look for it with him and find the story together," says Schwartzman, who first worked with Anderson on his sophomore breakthrough movie, 1998's Rushmore.
Out of the strangest of premises, Isle of Dogs grew into a love letter to Japan. It begins with an outbreak of a potentially harmful virus spread by the canine population. Kobayashi, the cat-loving mayor of the (fictional) Megasaki City, decrees that all dogs – pets or otherwise – be shipped off to the bleak Trash Island, among them Boss (voiced by Bill Murray), Chief (Bryan Cranston), Duke (Jeff Goldblum) and Rex (Edward Norton).
The obvious comparison might be Tashirojima, the famous island populated by cats that lies off the Oshika Peninsula in Japan.
"We took influences from lots of different places," counters Anderson. "There's an abandoned island [Gunkanjima] with lots of tall buildings … which I've never been to. But on [the online mapping site] Google Earth, you can walk all around it. And sometimes we would.
"We take our inspiration from images mostly, and lots of reference from real locations and real architecture in Japan."
The film has been criticised in some quarters for cultural insensitivity and trafficking in Japanese stereotypes: sumo wrestlers, cherry blossoms, sushi, taiko drums and so on. It's also been accused of peddling the white saviour narrative, as Greta Gerwig's American exchange student character leads the protests against the dog banishment.
"Japan itself [is treated] like an endearingly quirky playground for yet another white American narrative," wrote one critic on Mashable.
It's not the first time Anderson has been accused of cultural tourism, notably with The Darjeeling Limited and its tale of three American brothers on a train trip across the subcontinent. Yet this time the criticism seem unfair, given Anderson wisely brought Japanese actor, writer, DJ and radio personality Kunichi Nomura into the writing process.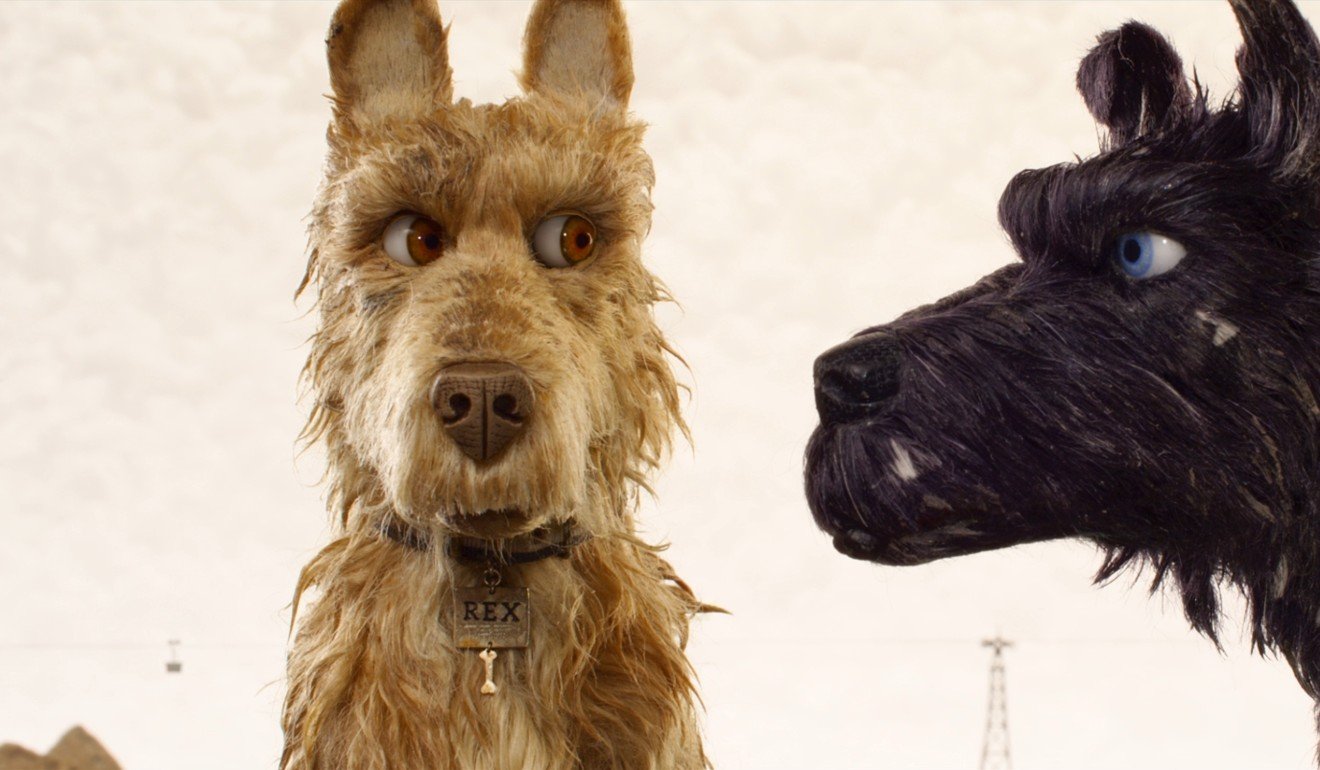 Nomura helped specifically when it came to crafting the dialogue, but his knowledge of Japanese culture was invaluable.
If the screenwriting books all say "write what you know", Anderson has evidently ignored that advice. "Wes goes out and he writes what he imagines," says Cranston, a first-time Anderson collaborator, "and then he consults people that can give him the expertise to get the sense of it. So when we all go see a Wes Anderson movie, we don't really know what we're about to see.
"It's the way art should be. It opens you up to new adventures, new experiences, and that is Wes Anderson."
Moreover, it's impossible to accuse Anderson of simply cramming in as many Japanese-centric references into Isle of Dogs as he and his co-writers could think of. Everything is hugely detailed.
A sequence where sushi is prepared, for example, was based on one of Anderson's favourite sushi chefs in Paris, whose hands were photographed as a reference point for the animators to begin sculpting from. The way a knife is held, the way sushi is cut – all of that was factored in.
Certainly, Anderson has no wish to offend anyone from Japan with Isle of Dogs.
"I hope people in Japan will feel like it has an authenticity, even though at the same time it is a complete fantasy," he says. "But it's a fantasy that is drawing on real Japanese culture, especially Japanese cinema."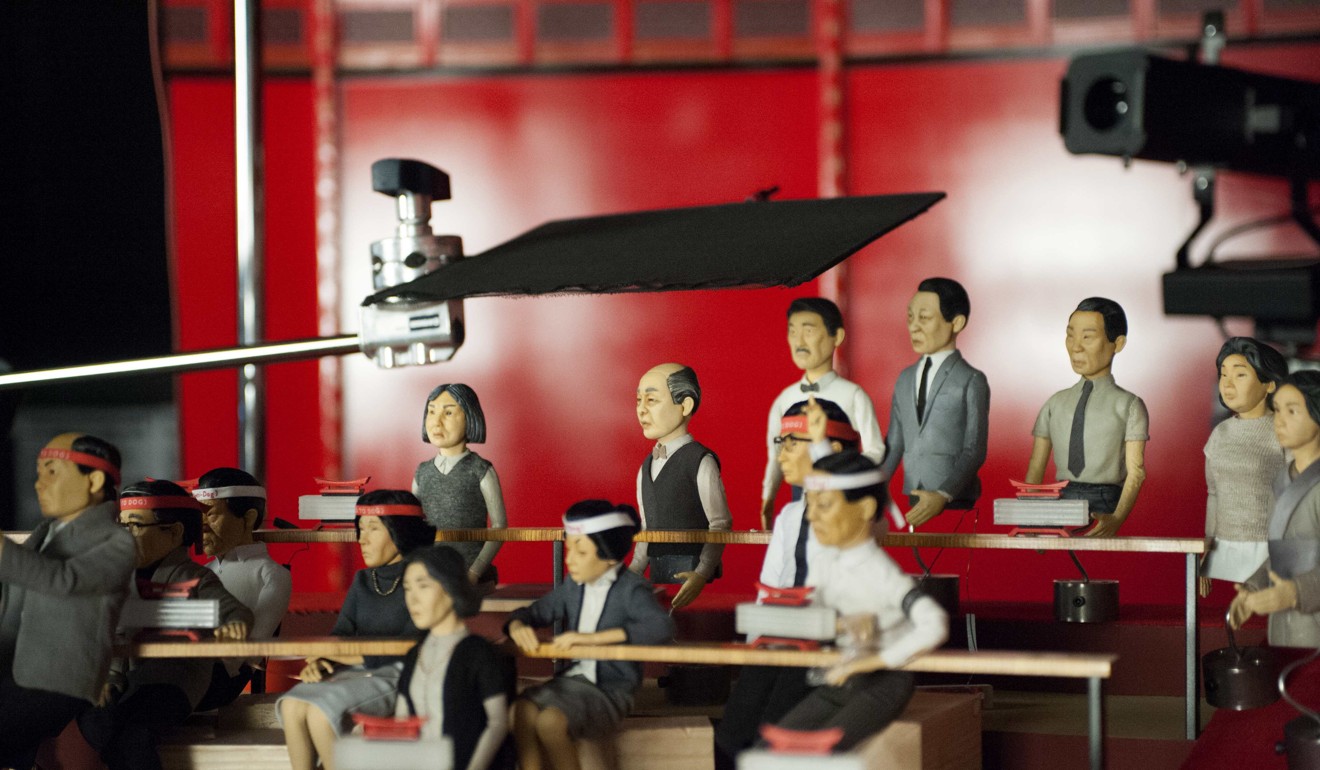 And "fantasy" here is the key word: Isle of Dogs is a cinephile's dreamlike impression of Japan filtered through a treasure trove of celluloid references.
The animations of Studio Ghibli co-founder Hayao Miyazaki (Spirited Away, Howl's Moving Castle) and cyberpunk cartoon classic Akira were uppermost in Anderson's mind. But then so were the "city movies" by Akira Kurosawa; Anderson name-checks High and Low, The Bad Sleep Well, Scandal, Drunken Angel and, of course, Stray Dog.
Mayor Kobayashi is a particular nod to regular Kurosawa actor Toshiro Mifune.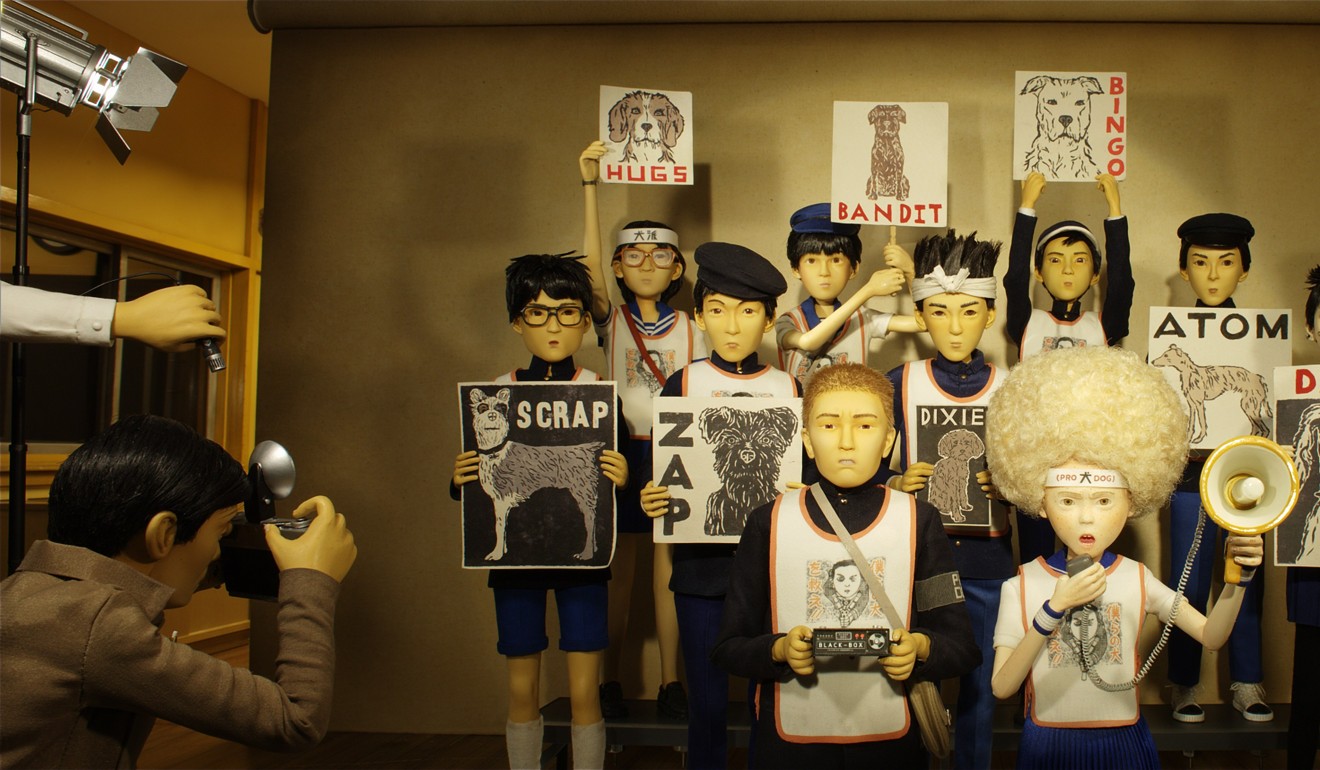 Another early instruction in the note was "Keep it poetic", says Anderson. "We were hoping it would have something otherworldly or romantic or mysterious about it." This particularly plays into the Megasaki City setting.
"We're seeing a futuristic city, but a 1960s of the future as if Kurosawa in 1962 had done this future movie."
Then, just to sprinkle some strangeness into the mix, Disney cartoon Lady and the Tramp – the latter being "a junkyard dog" – is another influence.
The film is Anderson's second animation, after his 2009 Roald Dahl adaptation Fantastic Mr. Fox. With production taking place at London's 3 Mills Studios, while Anderson worked remotely from his home in Paris, it took a 670-strong team led by animation director Mark Waring and cinematographer Tristan Oliver.
"There aren't that many people who even know about this craft, much less people who are masters of it," says Anderson. "What they do is really mysterious to me."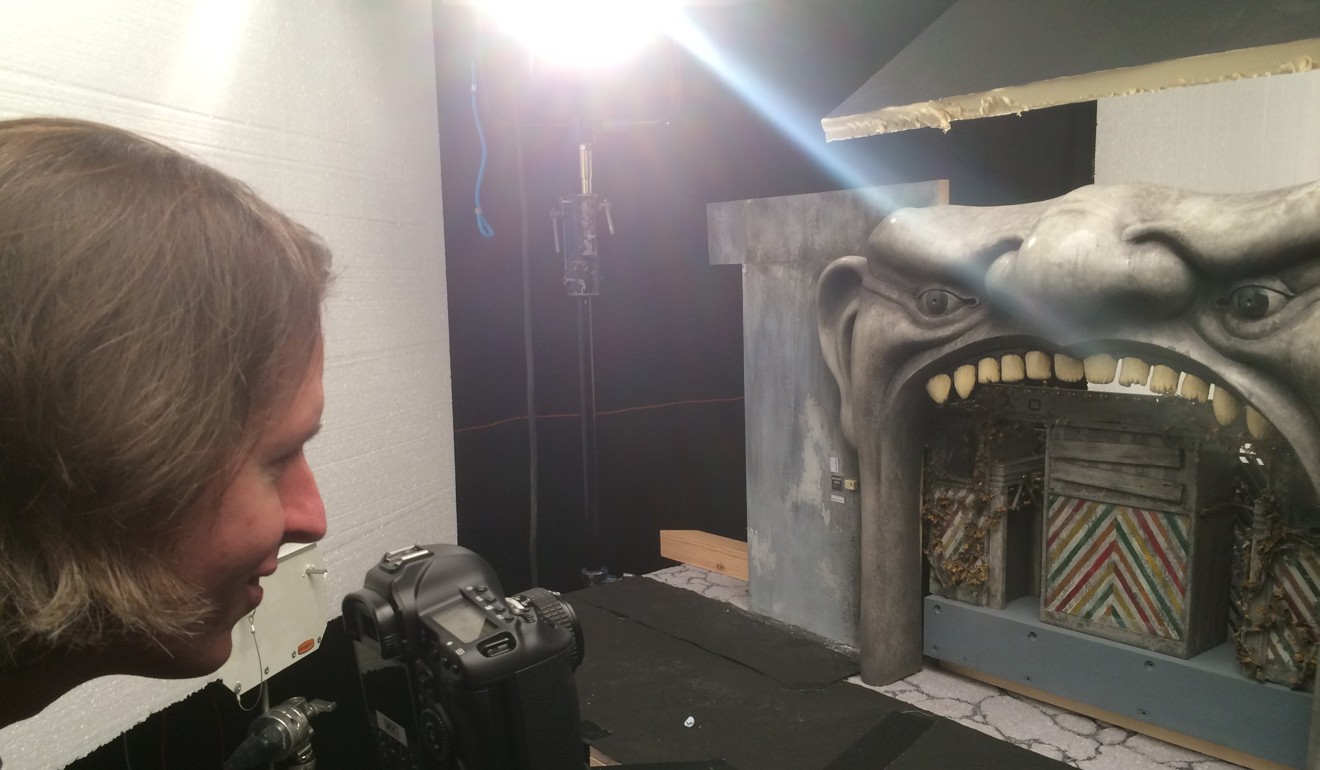 As he did on Fantastic Mr. Fox, Anderson recorded dialogue with groups of actors wherever possible (a rarity in animation, where voice recording is usually done solo).
"We were in New York about two-and-a-half years ago," remembers Cranston, who teamed up with Murray, Norton and Bob Balaban, who voices another of the dog pack, King.
"Wes has got his eyes closed most of the time, because he has to hear it. It doesn't help him to look at us. It helps him to hear it and to visualise how he would shoot the puppets and how he would block out that scene," says the actor.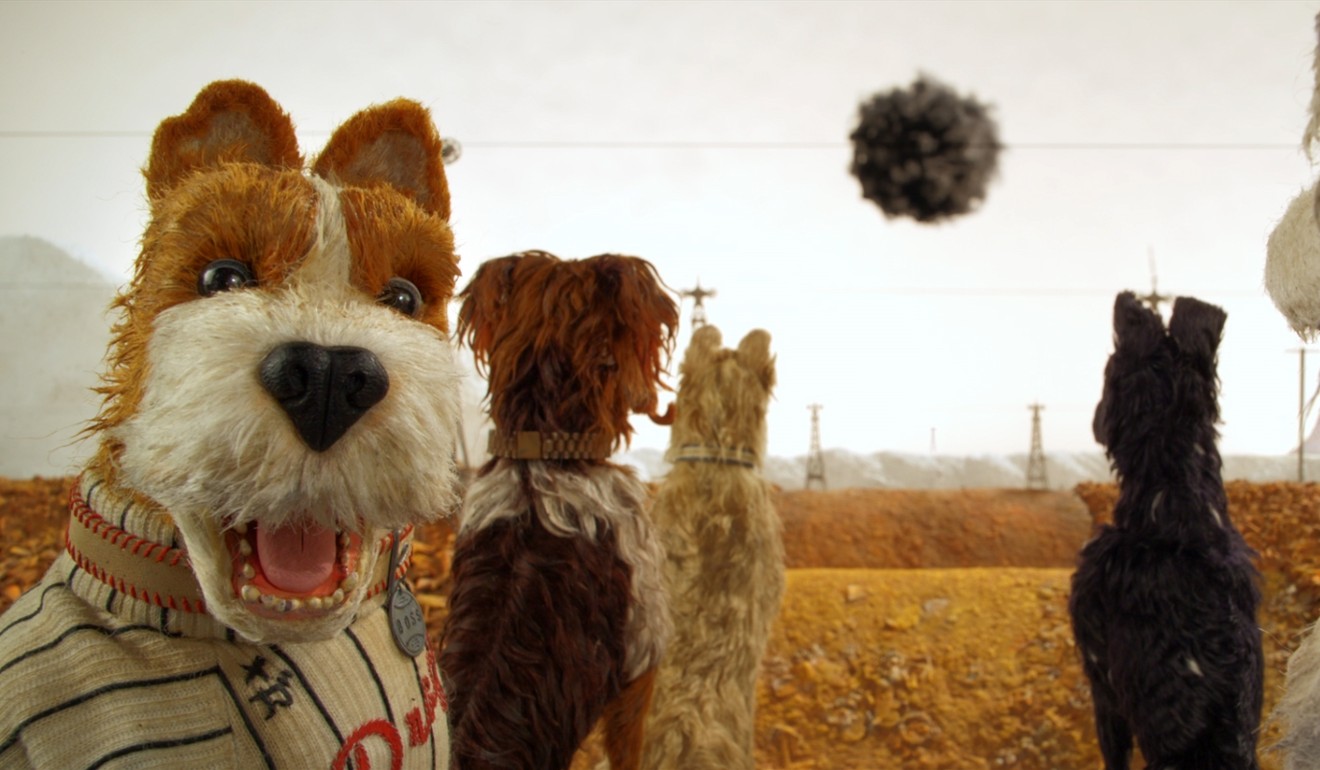 Already the film has become the most successful specialised movie of the year in the US, taking US$18 million to date. Perhaps its subtext has tapped a nerve.
"I think it's an examination of immigration and operating out of fear, creating policy out of fear," says Cranston.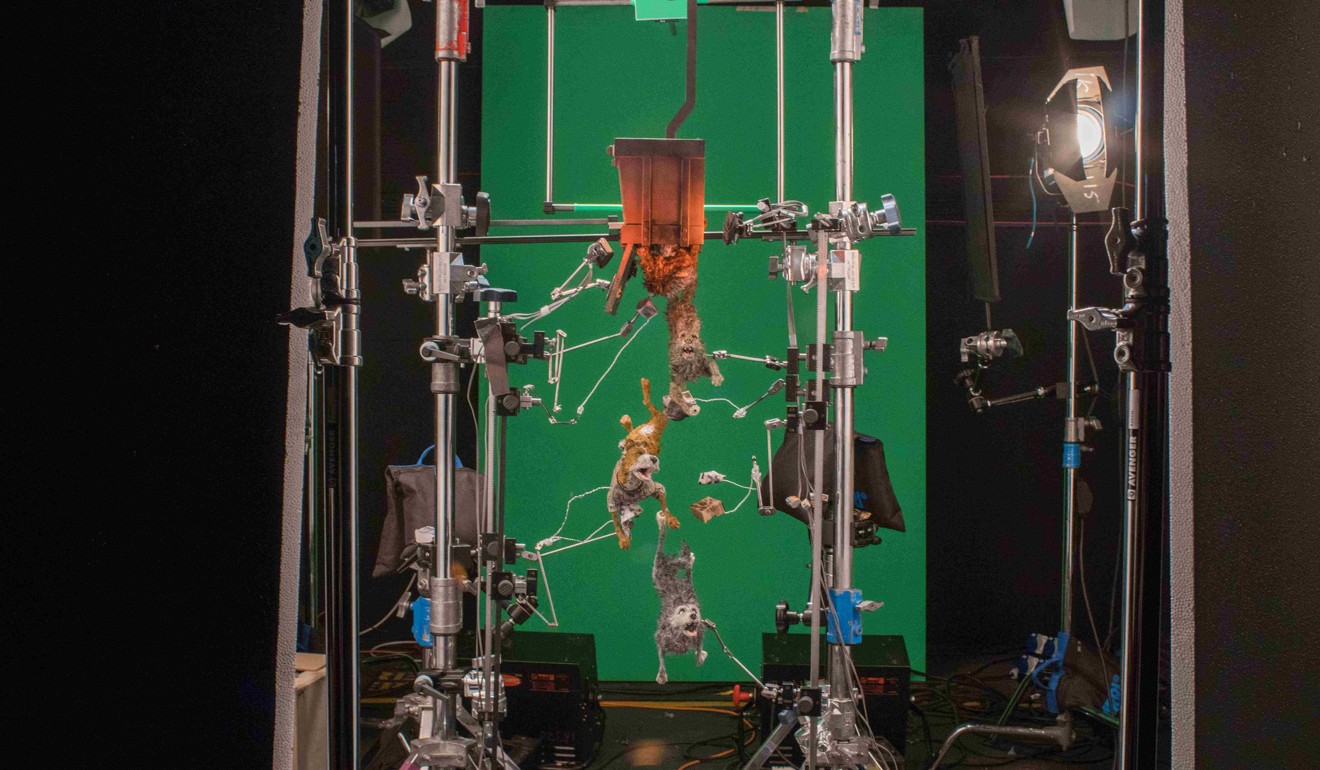 Indeed, for all of its love of all things Japanese, Donald Trump's America is just as influential on Isle of Dogs. "The politics of the place has nothing to do with Japan. It's much closer to [my native state of] Texas," says Anderson. "The world changed as we were making up this story."
It might just be his most political film yet.
Isle of Dogs opens on April 19
Want more articles like this? Follow SCMP Film on Facebook
This article appeared in the South China Morning Post print edition as: To Japan with love and other ruses