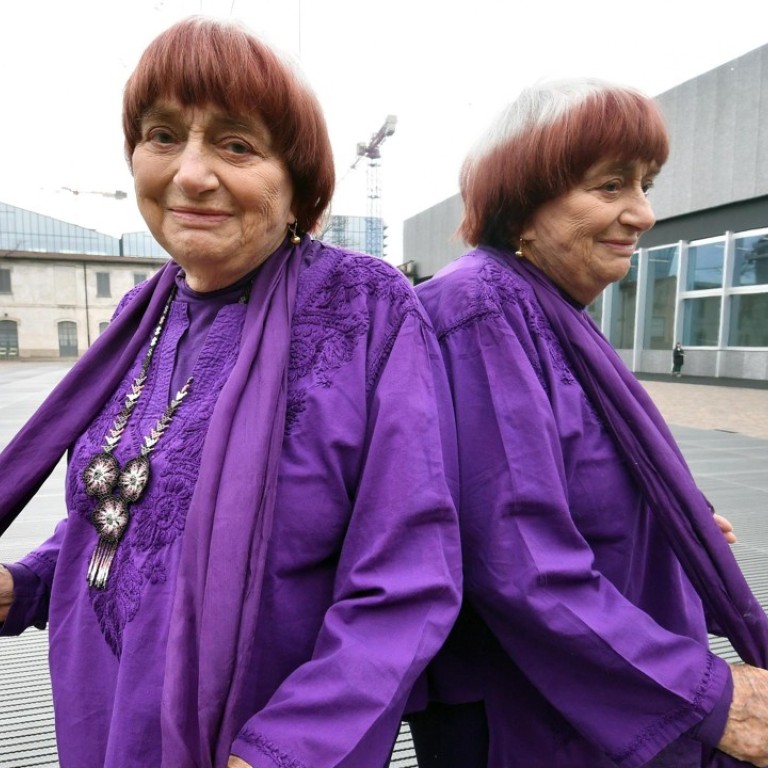 French film legend Agnès Varda on Faces Places, her feminist vision, and visits to Hong Kong and China
At 90, feature filmmaker turned documentary director continues to find new ways to share her vision of the world; she regrets being too ill to attend a retrospective in Hong Kong, but has fond memories of visits in 1957 and 1989
Agnès Varda's plans at the Cannes Film Festival this year were straightforward. The director would introduce a restored version of her 1977 film One Sings, the Other Doesn't at an open-air screening on May 14 and be on standby as colleagues showed a 13-minute teaser of her latest documentary to international film buyers.
Then she received news of a planned protest against gender inequality in the industry on the steps of the Palais des Festivals before the gala premiere of Eva Husson's Girls of the Sun, and the profile of her week-long sojourn at Cannes changed dramatically.
"Cate Blanchett wanted to do something with three other women filmmakers – Rebecca Zlotowski, Céline Sciamma and Katell Quillévéré – and the four of them began to organise the 82," Varda says, in reference to the number of women filmmakers and industry executives who joined the red carpet protest on May 12.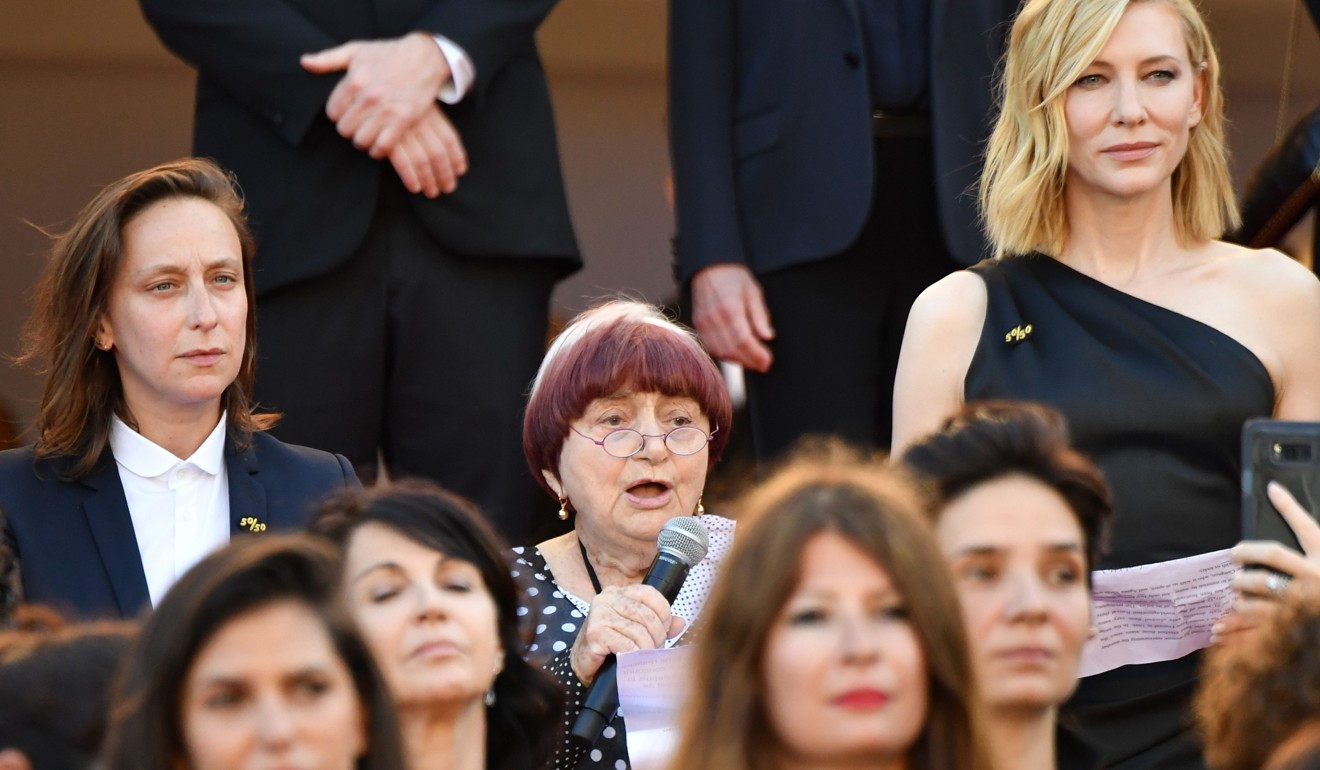 "Then they said to me, 'Let's come!' and I said I could do the translation [of the statement calling for gender parity]. So Cate did it in English and I did it in French."
Of course, Varda wasn't there just for her linguistic skills. As one of only two women filmmakers to have won a Cannes Palme d'Or (the other being the Australian director Jane Campion), and the first woman director to receive an honorary lifetime-achievement Oscar, the veteran deserved her place at the front of the protest.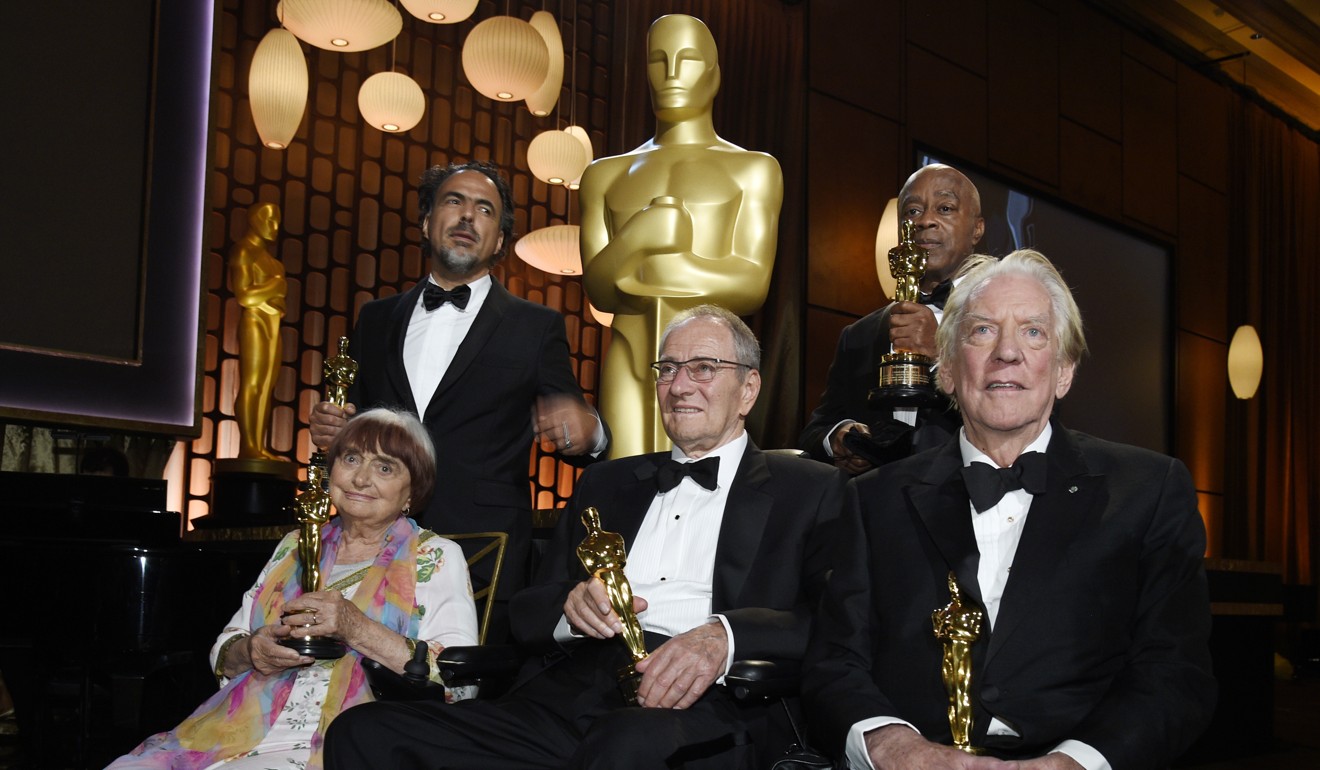 "It's not against anybody," she tells the Post a few days after the event. "Jane's is ex-aqeuo [The Piano shared the top prize with Chen Kaige's Farewell My Concubine in 1993] and mine's an honorary one. So no woman has ever got a 100 per cent Golden Palm. Maybe this year, the Weinstein stories would shake things up a little."
It wasn't meant to be – the jury chaired by Blanchett bestowed the Palme d'Or on Japanese director Hirokazu Koreeda's The Shoplifters. Then again, Varda knows that such campaigns usually yield results in the long run, something she experienced first-hand in the struggle for women's rights to legal abortion in France.
On April 5, 1971, the French magazine Le Nouvel Observateur published a text in which 343 women declared having received an abortion, something still considered a crime under French law at the time. "It was a manifesto in which we said, we had an abortion and we had to be judged … it was a political act," Varda says.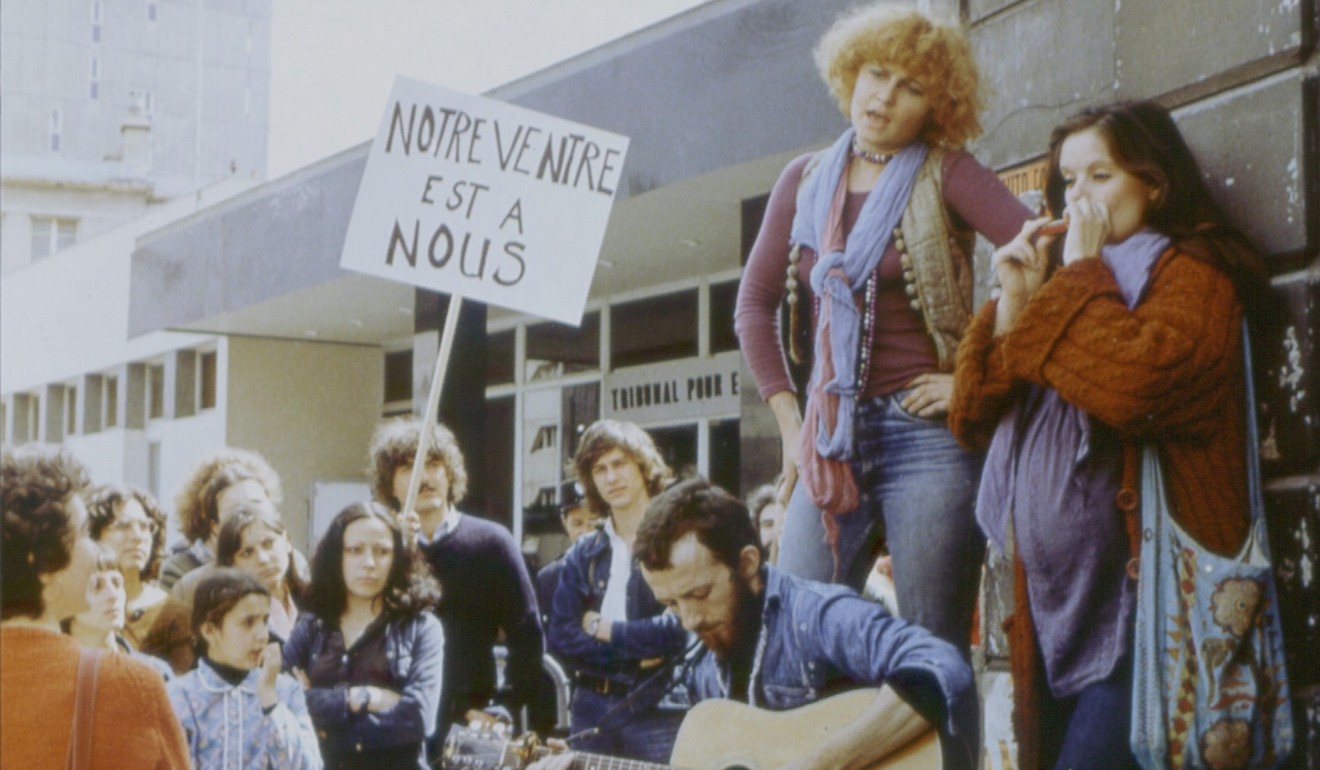 Varda took part in rallies, and re-enacted them in One Sings, the Other Doesn't, a fictional feature about the changing lives of two women from the conservative, early 1960s to the more emancipatory '70s.
"I'm so known as a feminist, and they probably think I'm one of the early ones," she says with a giggle.
Varda, who turned 90 on May 30, is a pioneer in more ways than one. She made her directorial debut, La Pointe Courte , in 1954, at a time when most of the so-called stalwarts of the French New Wave of cinema were still plying their trade as film critics.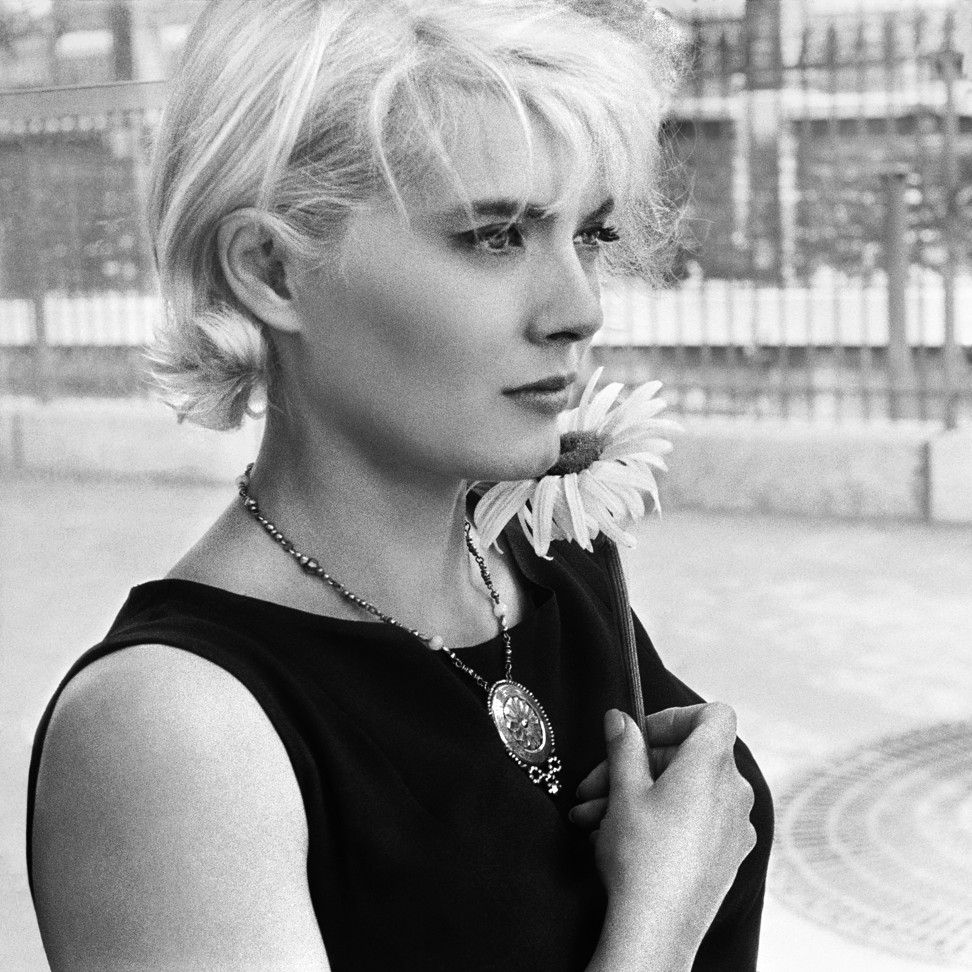 She was propelled to mainstream attention after her second feature, Cléo from 5 to 7, was selected for competition at Cannes in 1962 – two years before her husband, Jacques Demy, won the Palme d'Or there with the musical The Umbrellas of Cherbourg.
Before that, however, Varda broke new ground as a photographer when she went to China with fellow Left Bank cineaste Chris Marker in 1957, a trip which preceded fellow filmmaker Jean-Luc Godard's lurch towards Maoism by more than a decade.
"I was invited by the [Chinese] government," she says. "I did two months of photographs, I met many people and it was very exciting because it was at the beginning of the revolution. I enjoyed it very much. I went up to Manchuria and I went down to Sichuan, and went on a boat along the [Yangtze] River.
"And then I went to Canton [Guangzhou] and crossed over to Hong Kong for the first time. It was very different and still vaguely old-fashioned."
Varda returned to Hong Kong in 1989 to present her film Kung Fu Master at the Hong Kong International Film Festival – a special moment, as she came with Demy (who presented Three Places for the 26th, the last film he made before his death in 1990) and their son Mathieu (who starred in both Varda's and Demy's films).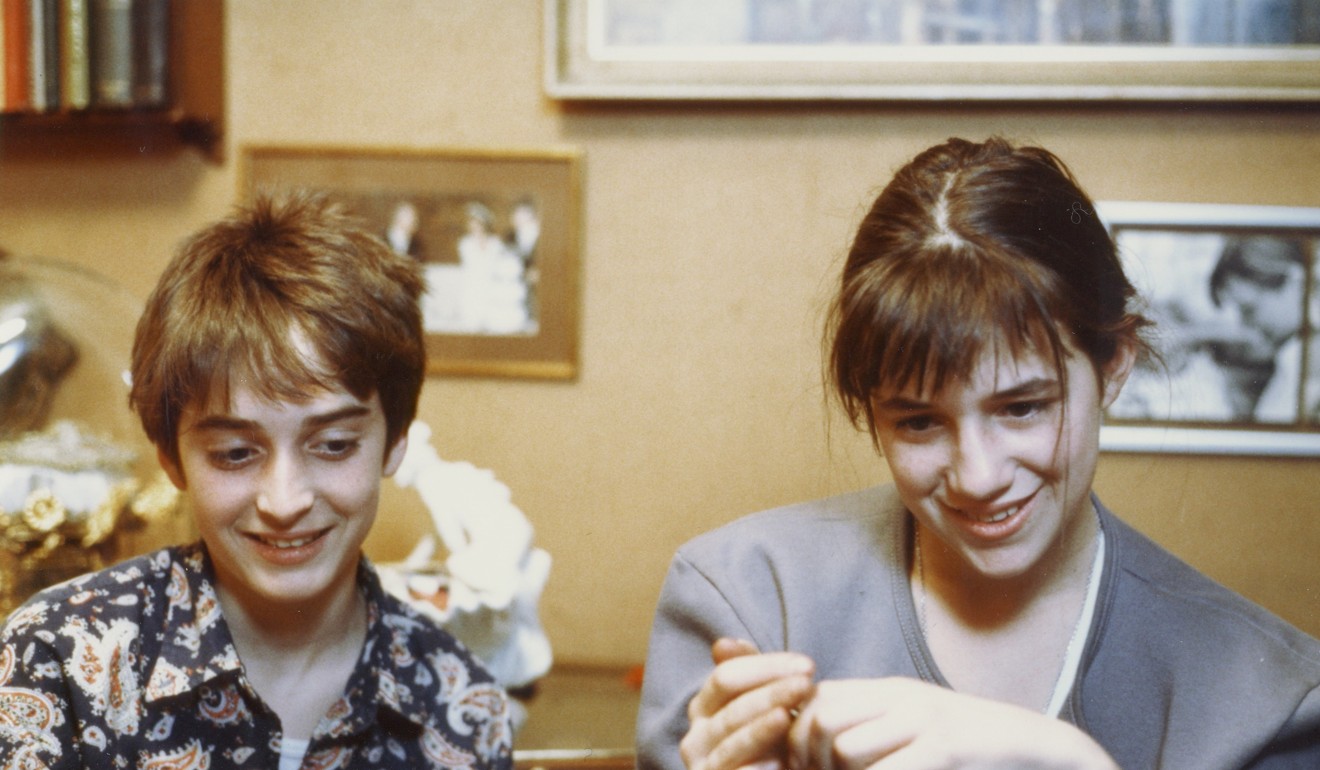 "So we went together and my son was so excited," she says. "We went to Macau and he wanted to go to the casino but they didn't let him enter even with his parents. We had a good time, we went to Kowloon and showed the films and discussed them."
Varda says she would have loved to attend Le French May's retrospective of her work in Hong Kong this month, but she has to undergo a "very long treatment" for an illness. "Anyway," she says wistfully, "memories are what I have. Even if I lose some, I pick what comes out."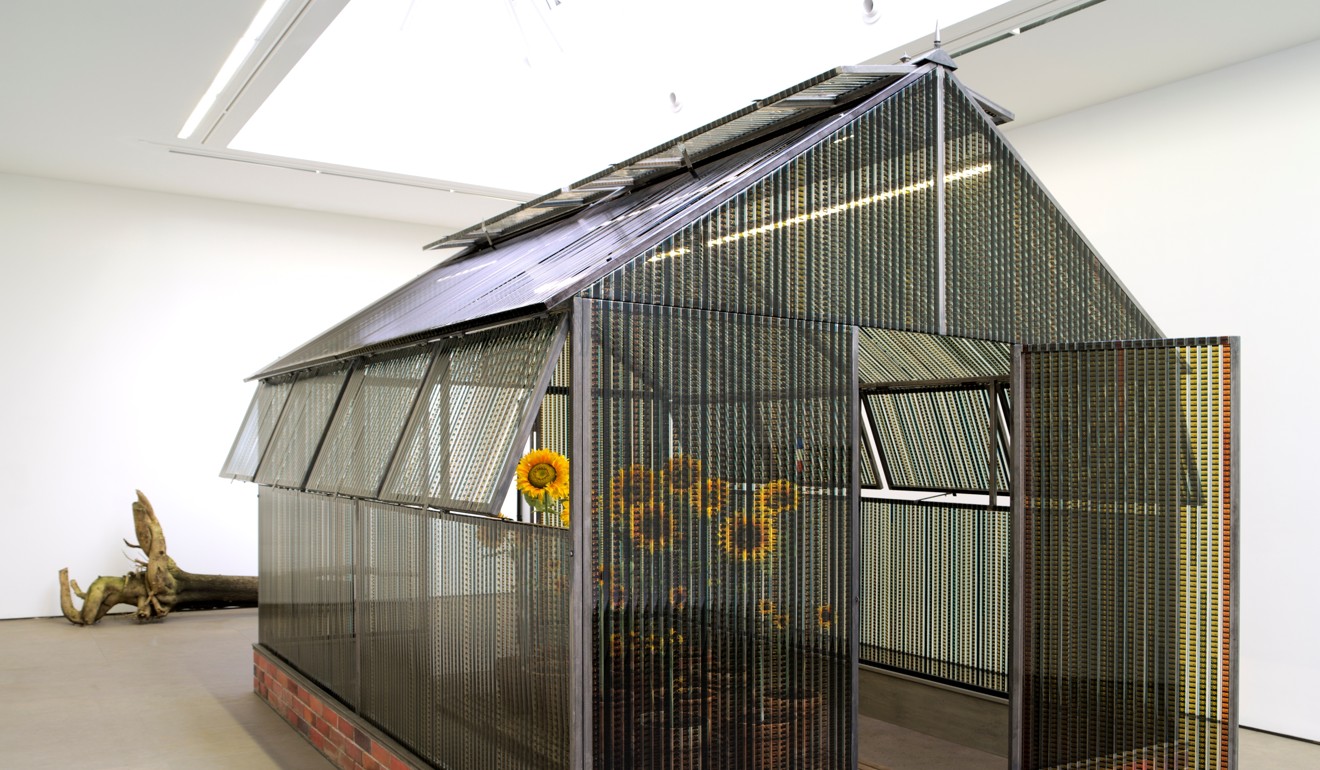 Varda embraces melancholy as easily as she does vivacity. When she presented a complete print of her 1965 film Happiness, she constructed a "greenhouse" at the Nathalie Obadia Gallery in Paris.
"The idea is between imagination, recycling and nostalgia," she says. "A nostalgia for 35mm [film]. I even did an arch with the metal [cans] for the prints.
"In an artistic life, when your mind goes, what can I invent [to express] what I feel? I used to do 35mm but now I do video, I do art. How could I continue to share something?"
It's a question she has been asking for 20 years, through documentaries such as Gleaners and I (2000), The Beaches of Agnes (2008) and her latest, the Oscar-nominated Faces Places. She began them as a means to summarise and contemplate her previous films, but they also satisfied Varda's wanderlust and her desire to be in touch with her surroundings.
For
Faces Places
, Varda and
French artist JR
travelled around provincial and rural France, offering to take photographs of residents in towns and villages. They would then blow the images up and paste them on walls, creating vast and fantastic murals on houses, factories and mountains of containers at shipping terminals.
"It's like creating a community of images which make people feel good," she says.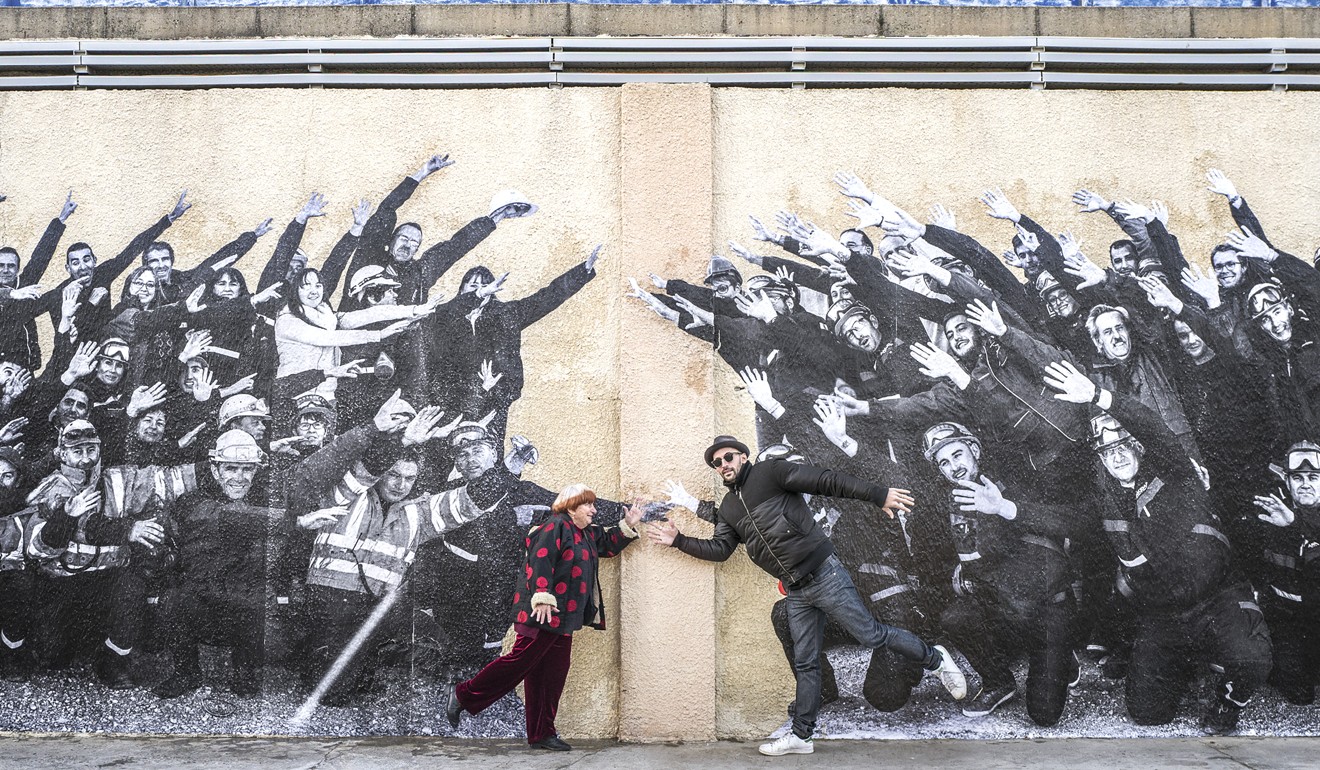 "The idea was to propose an artistic answer to the questions of the people in the country, to let them participate in our artistic and human project," she says. "We like the idea of sharing something, spending a day together. It's like a little feast: we knew it wouldn't last, but at the time we were there we made them believe in what we believe."
For Varda, the fight goes on.
Le French May Cinema Programme: Tribute to Agnès Varda runs from June 6 to 24. For screening details, visit frenchmay.com.
Want more articles like this? Follow SCMP Film on Facebook
This article appeared in the South China Morning Post print edition as: She'll never stop calling the shots