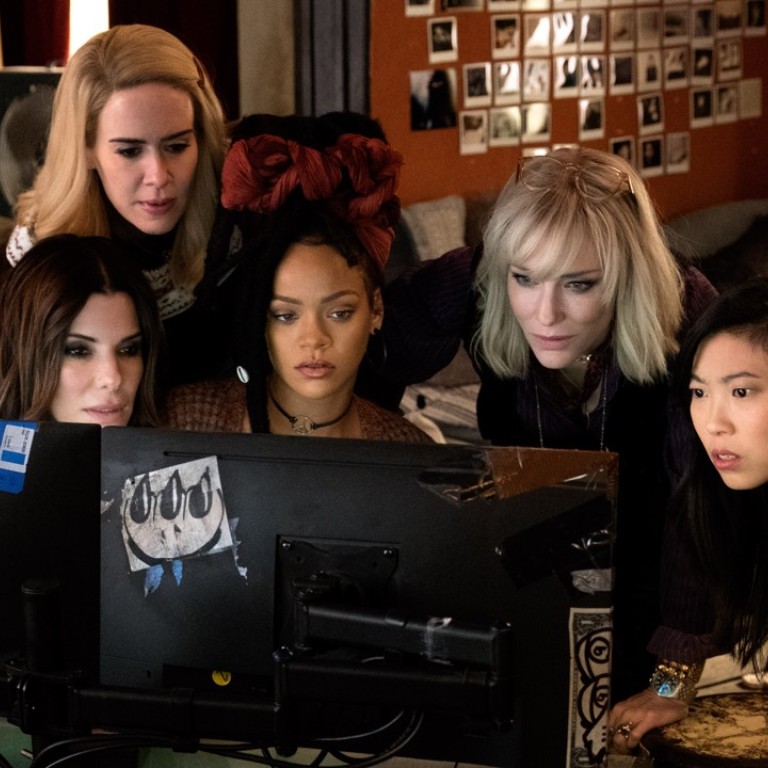 Review
Ocean's 8 film review: Sandra Bullock, Cate Blanchett prove fine criminal masterminds in all-female heist comedy reboot
While the heist plot is painfully thin, the star-studded cast make up for it by having a great time in front of the cameras – proving enthusiasm is infectious
4/5 stars
A wafer-thin plot is offset by a bunch of charismatic performances in this super enjoyable, all-female update of the Ocean's heist series. The brief is simple: cast a team of A-list actresses and let them have the fun that is usually reserved for men. As breezy entertainment, Ocean's 8 works deliciously.
When con artist Debbie Ocean (Sandra Bullock) is released from prison, she teams up with old friend Lou (Cate Blanchett) to steal a multimillion dollar necklace during New York's famed Metropolitan Museum Gala.
It's a big job and a crew is needed, so hacker Nine Ball (Rihanna), fence Tammy (Sarah Paulson) and fashion designer Rose (Helena Bonham Carter) are contracted. The gang plan to remove a prized Tiffany's piece from model-actress Daphne Kruger (Anne Hathaway), and smuggle it out of the museum. But can they break the tight security cordon?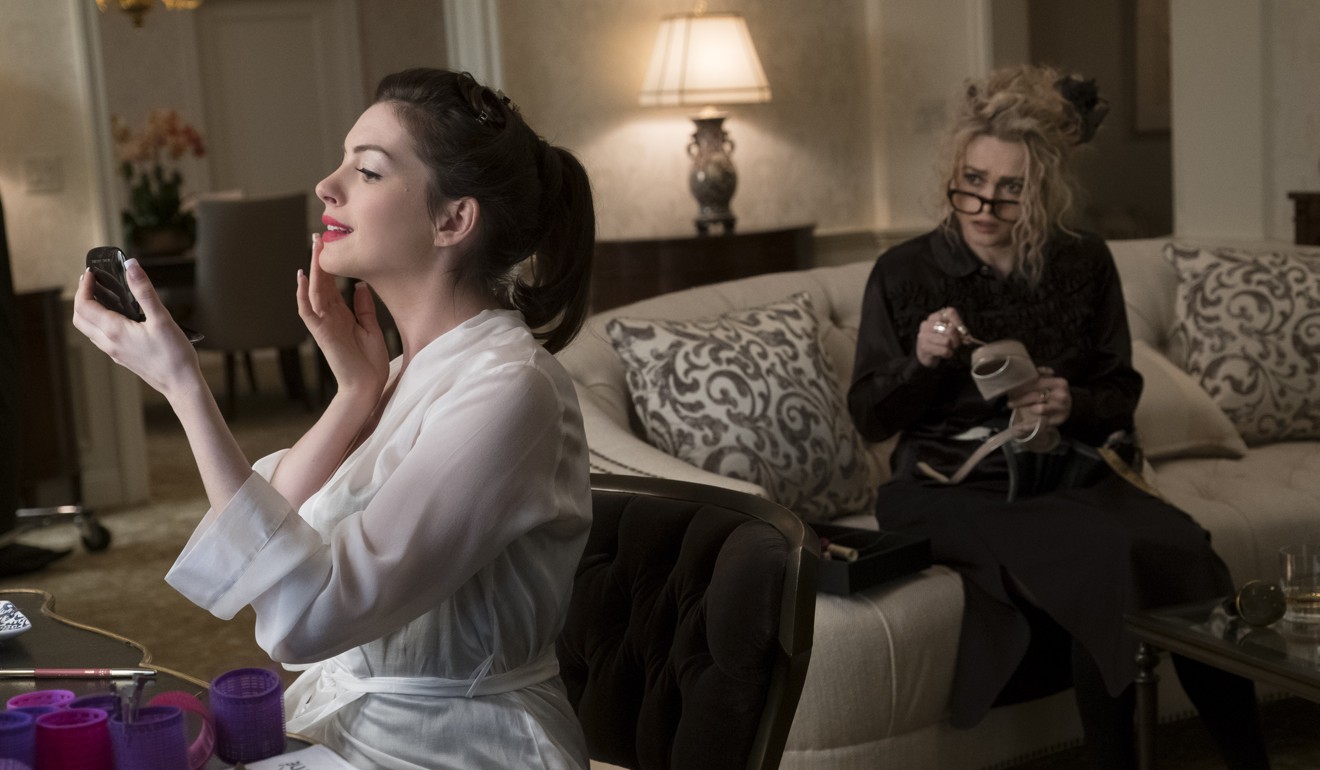 Hitchcock's To Catch a Thief (1955), the undisputed classic of light caper films, similarly relied on the charisma of its stars, Grace Kelly and Cary Grant. But that film had a carefully constructed crime at its core, as well as some heady dramatic conflict. Ocean's 8 suffers by comparison because the heist itself is mundane, and the crime proceeds without a hitch.
While there's little fun to be had working out how the thieves will extricate themselves from tight corners, the cast seem to be having a great time in front of the cameras, and that enthusiasm is infectious.
As with earlier examples of the series – itself a reboot of the 1960 Ocean's 11film starring Frank Sinatra – charm and glamour carry the day. The actresses here inject their characters with verve and poise, and their exuberant performances overcome the lacklustre plot.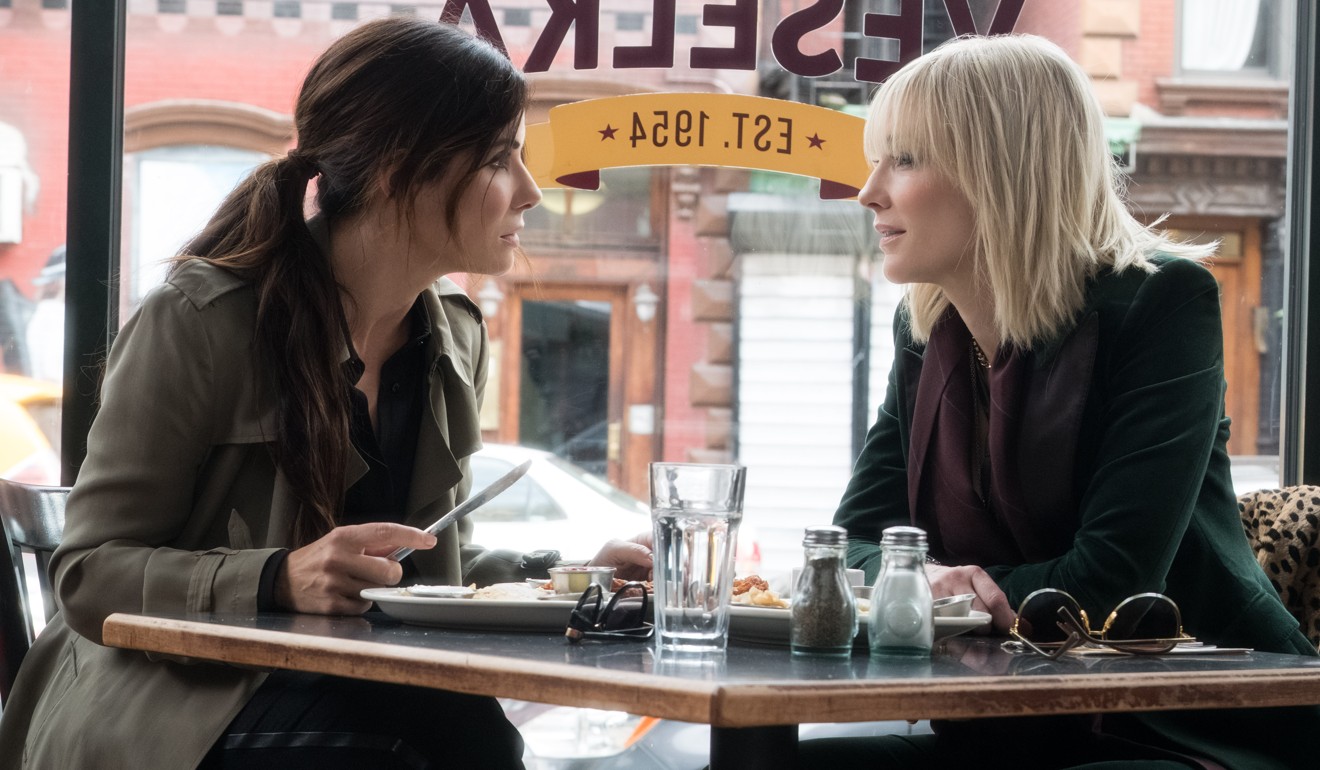 In particular, Blanchett and Bullock prove to be a fine pair of criminal masterminds, and Bonham Carter amuses as an eccentric fashion designer whose bank balance is in need of a lift.
Ocean's 8 opens on June 14
Want more articles like this? Follow SCMP Film on Facebook