Netflix
Get more with myNEWS
A personalised news feed of stories that matter to you
Learn more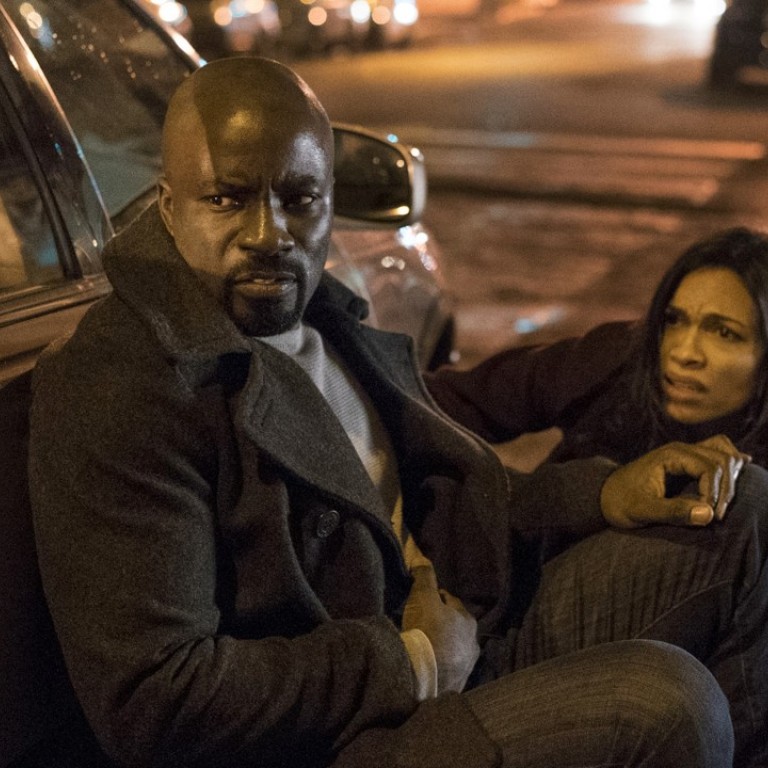 Netflix brings back Marvel's Luke Cage for a second season
The first black superhero on TV since the 1990s is back, and there's a new enemy with Jamaican roots, more empowered women characters and plenty of hip hop
As Marvel's Luke Cage returns on Netflix for a second season this week, it arrives with the landscape changed. Back in October 2016, at the launch of Season 1, the so-called "Power Man" was the first black superhero on television since the days of the little-seen Mantis in the 1990s. Since then, DC Comics' Black Lightning has made it to TV, while the big screen has seen the arrival Marvel's Black Panther, one of the biggest hits of the year.
Rivalries and tribalism aside, it's a glorious time, says Luke Cage showrunner Cheo Hodari Coker. "We now have the diversity in superheroes that we've always had in hip hop, and that's the thing. I love Public Enemy, I love OutKast, I love A Tribe Called Quest, I love De La Soul, I love NWA simultaneously! So it's the same thing. You can go to see Black Panther in the cinemas and watch Luke Cage and Black Lightning and, hopefully, something else!"
No question, Harlem's Cage – played by Mike Colter – laid the groundwork.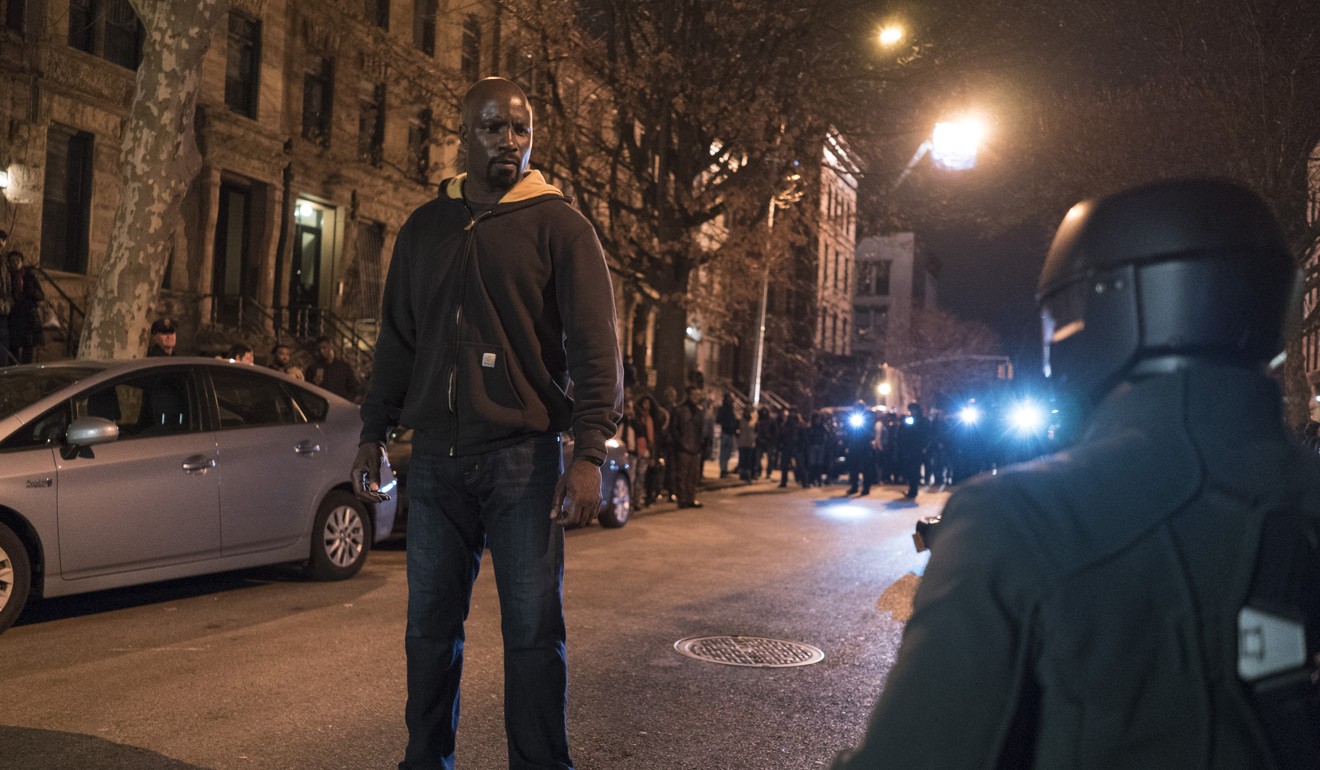 "We used hard core hip-hop and put it into the fictional Marvel Universe," says Coker, who wrote the script for Notorious, a biopic of rapper Biggie Smalls. Luke Cage even features a poster of Smalls in the office of the villainous Cottonmouth, while the Wu-Tang Clan's Method Man pops up to write a song about the titular hero.
Black Panther director Ryan Coogler is doing the same, with a Kendrick Lamar-curated soundtrack featuring The Weeknd, Sza and others. "Everybody helps everybody else," says Coker. "Ryan Coogler elevated everything. But the people that are in charge … if they had any fear about what he was doing, at the very least he could point to the success of Luke Cage and say 'Calm down, it worked here. We can do this better and do it on a bigger scale.' And he did."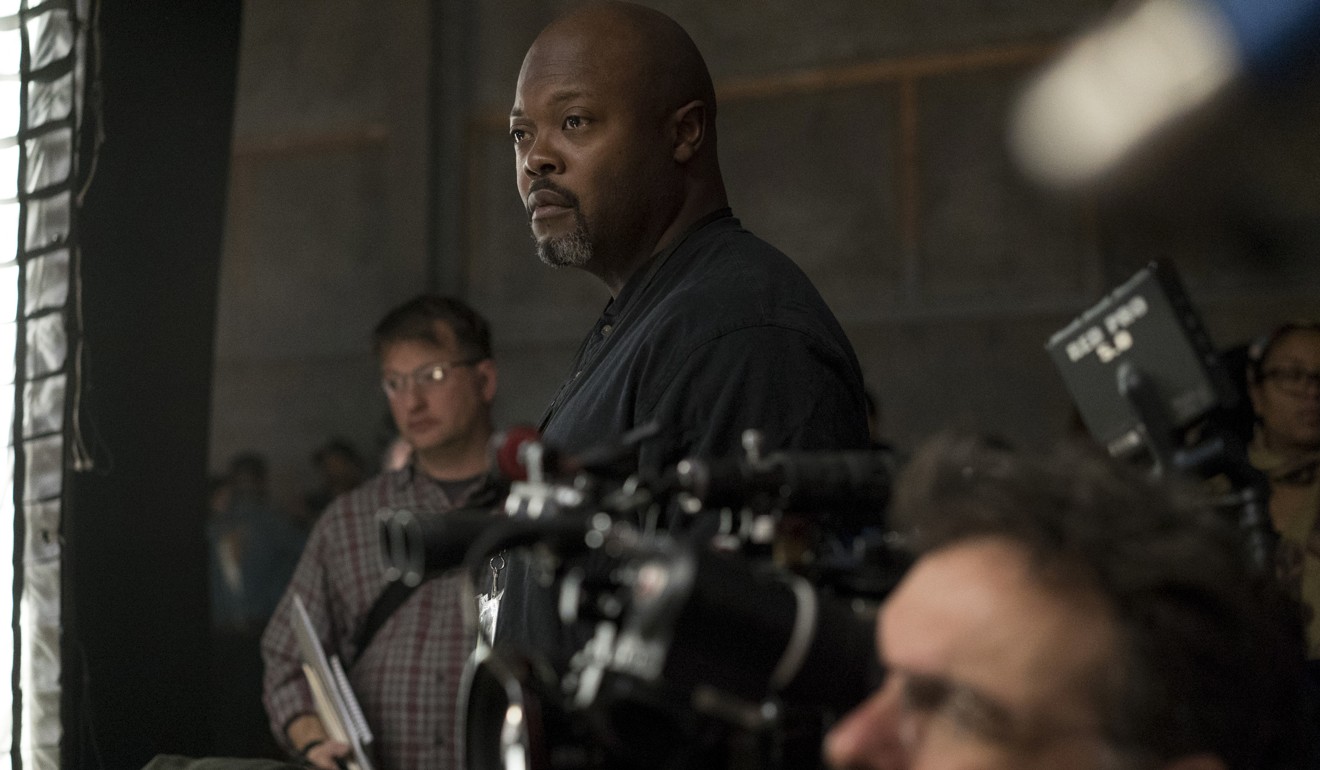 While
Luke Cage
may be a trailblazer, it needs to avoid a second season slump that can sometimes afflict shows. "We know now who we are and what works for us and we come in hitting the ground running," says a bullish Colter.
Arguably, lessons have been learned from Season 1, which saw the death of Cottonmouth (played by Moonlight's Oscar-winning Mahershala Ali) at the hands of the corrupt New York councilwoman Mariah Dillard (Alfre Woodward) after seven episodes.
Many critics were left with this unexpected moment killing the momentum of the series. Coker argues that he was inspired by the 1987 "Kraven's Last Hunt" arc of comics, which saw Spider-Man killed off. "It was the first time they ever killed a major superhero," he says. "You were like. 'Is he ever going to come back? Ah, man, they really killed him!' That's the thing. I just always remembered what that felt like and I knew that I wanted to be able to do a mid-season change."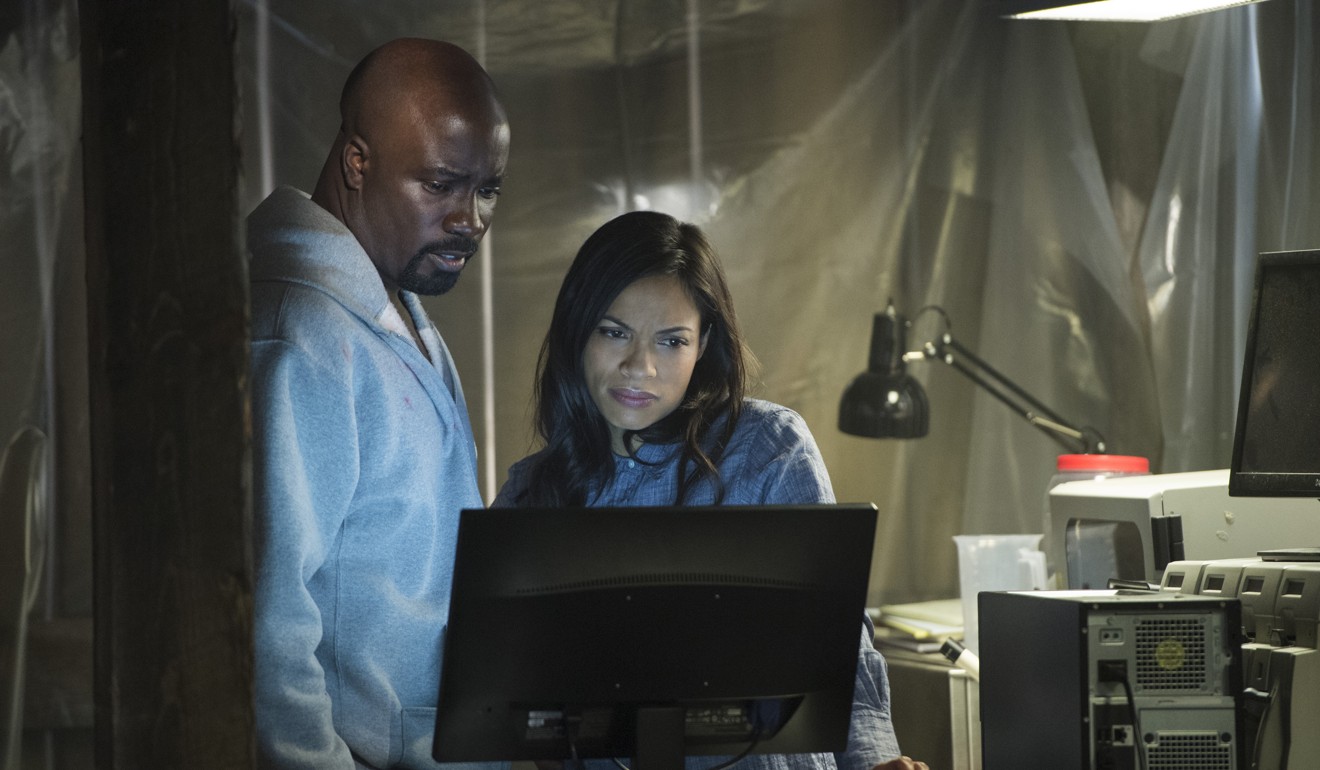 Season 2 sees a different threat to Harlem in the shape of Bushmaster (Mustafa Shakir), who boasts similar impregnable bulletproof skin to Cage and has a serious axe to grind against the increasingly ruthless and power-hungry Dillard. Bushmaster's Jamaican roots were particularly vital. "We used it as a cultural touchstone," says Coker. "Jamaica has always been the island of resistance. And of black thought and of culture. So much of hip hop culture stems from Jamaica."
As for Cage, fresh out of prison after his appearance in spin-off show
The Defenders
(which teamed him with Marvel's other TV heroes, Jessica Jones, Daredevil and Iron Fist) his celebrity is on the rise.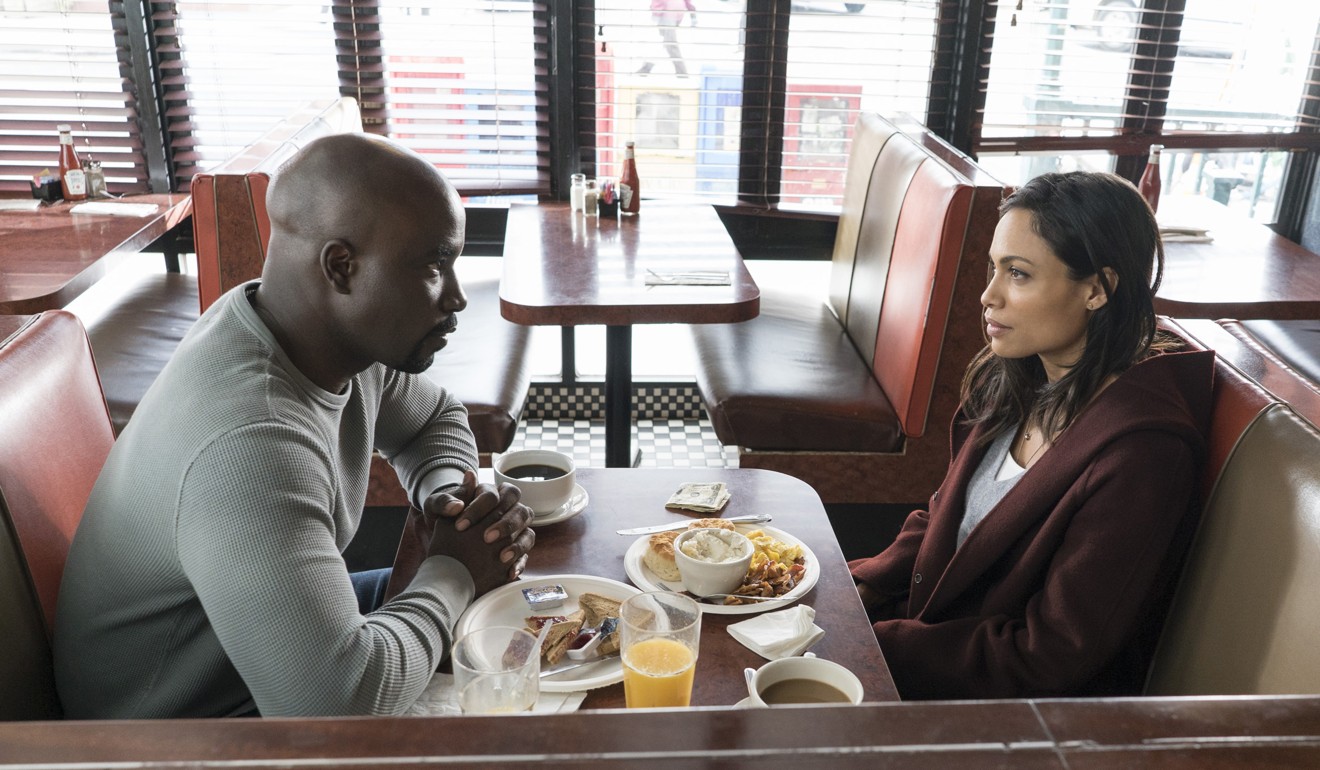 "For me, the more interesting parts of the season … it's not so much the physical battles and who I'm fighting," says Colter, "but it's Luke trying to figure out internally who he is. Trying to find out what he's going do with the rest of his life."
This includes his tumultuous relationship with Claire Temple (Rosario Dawson), although Luke Cage is a show that trades in female equality, with prominent roles given to Gabrielle Dennis, as Dillard's daughter Tilda, and Simone Missick as the hard-as-nails detective Missy Knight, now one-armed after a violent altercation at the end of Season 1. There's even a small but potent appearance by Annabella Sciorra as mob queen Rosalie Carbone, whose role will clearly expand if Luke Cage is renewed for a third season.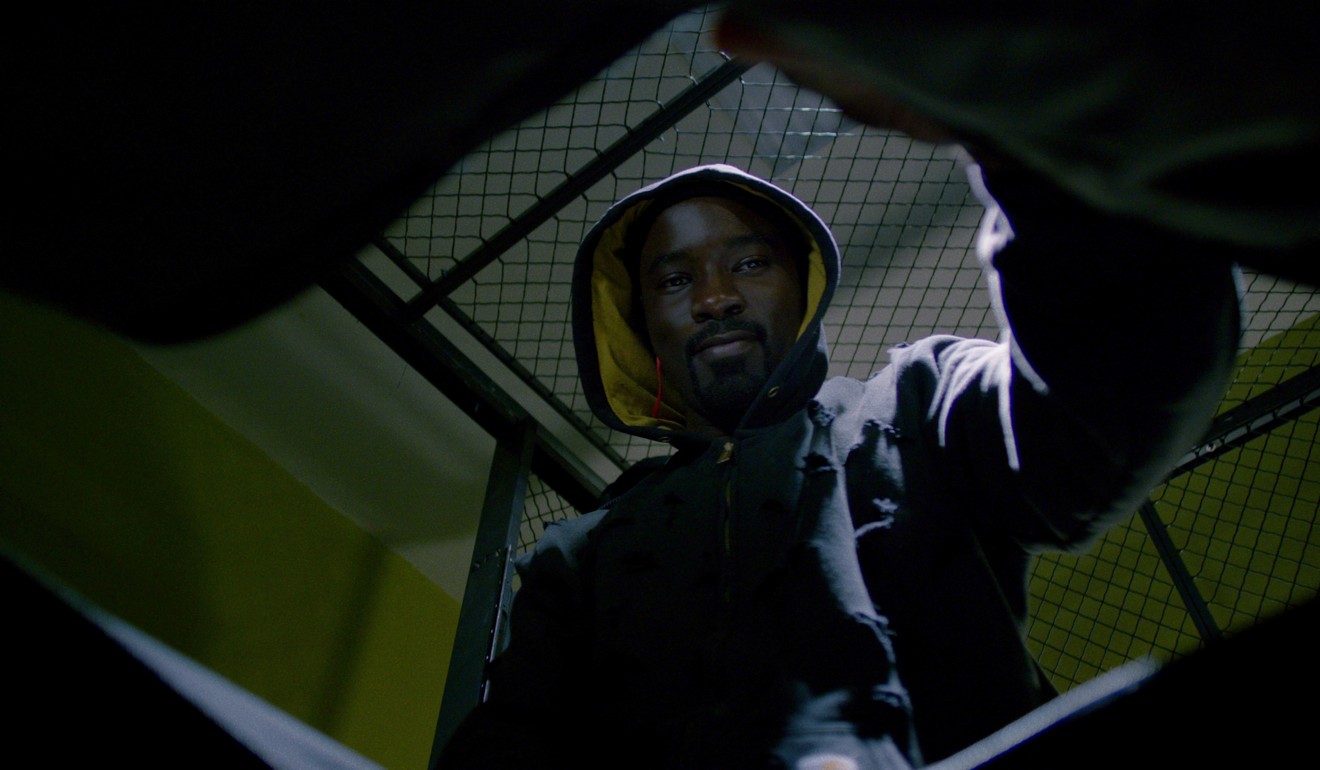 Coker brings it all back to Cage, a hero already every bit as iconic as Black Panther in the African-American community: "In the second season, you can really unpack and do more layers and really get deeper into who Luke Cage is as a man. That's one of the things that was really important to us this season … to give people a sense of Luke and his flaws, both good and bad. He loses a lot in the first few episodes but by the time you get to the end, he gets back to the mountaintop in the way you never expect."
Luke Cage Season 2 is available on Netflix from June 22.
This article appeared in the South China Morning Post print edition as: Pioneer returns to a world he changed