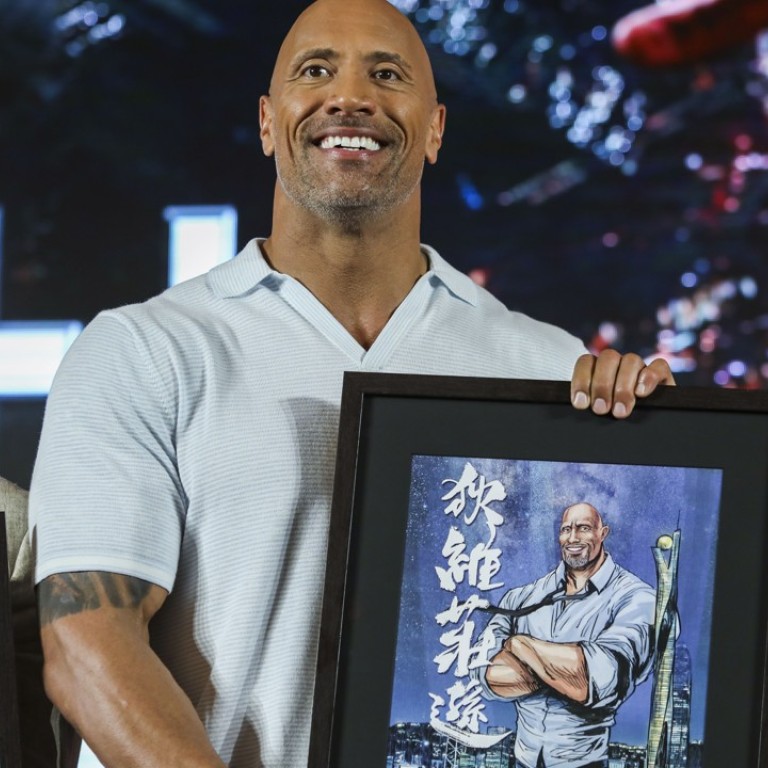 Hong Kong-set Skyscraper is new territory, says The Rock, who plays amputee trying to foil a terror attack
Towering ex-wrestler Dwayne Johnson calls time he spent with amputees preparing to film thriller 'unforgettable'; co-star Chin Han talks up the attention producers paid to detail to ensure film's authentic Hong Kong look
Hollywood star Dwayne Johnson – better known as The Rock – says his role as an amputee ex-FBI agent trying to foil a terrorist attack on the world's tallest building is like nothing he's done before.
"It was an opportunity to play a character that was quite different from what I played in the past," Johnson said on Thursday in Hong Kong, the setting for action thriller Skyscraper. "I spent some time with amputees. It was very informative. It was one of the most unforgettable experiences."
The former professional wrestler, fellow cast members including Neve Campbell and locally born Byron Mann and the film's director, Rawson Marshall Thurber, are in Hong Kong to promote the film, which opens in the city on July 12, a day before it opens in the United States.
Chin Han, who plays a Hong Kong police inspector and who also appeared in another recent Hong Kong-set film, Ghost in the Shell, says the production team paid meticulous attention to detail – right down to the police uniforms and the way officers behave and speak – to ensure Skyscraper's portrayal of the force is genuine.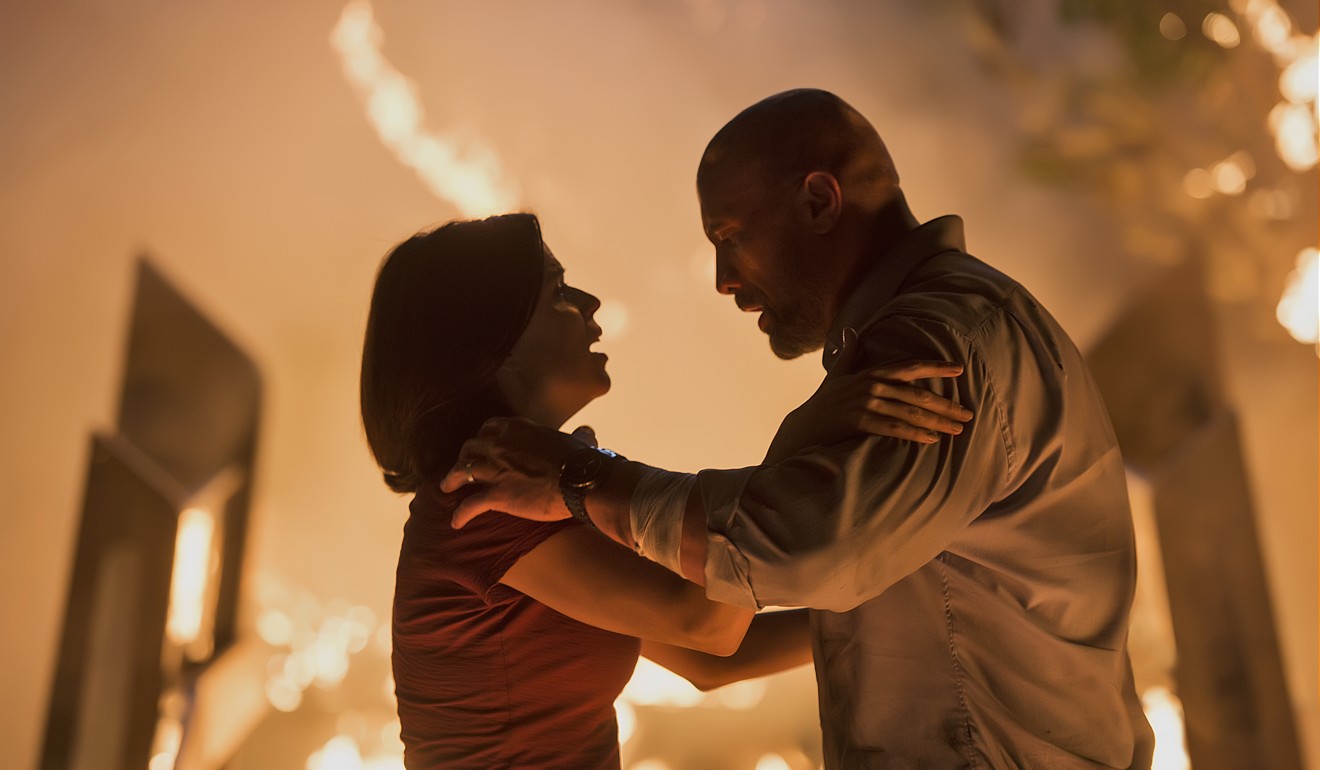 "We hired a retired police officer as a consultant," the Hong Kong-born actor said.
For producer Beau Flynn, Hong Kong is the perfect location for Skyscraper, as the city is full of tall buildings. "This is a very special movie," he says inside the 484-metre-high International Commerce Centre tower in West Kowloon, the city's tallest building and the 11th tallest in the world.