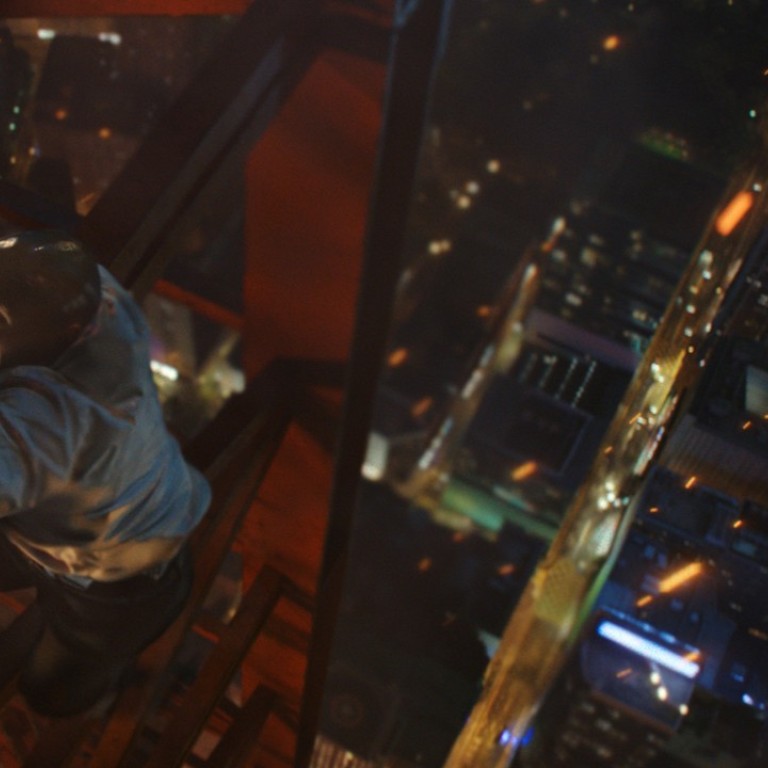 Review
Skyscraper film review: The Rock pulls superhuman stunts in preposterous Hong Kong-set thriller
Dwayne Johnson's amputee character carries a falling bridge barehanded, and jumps through a spinning wind turbine unscathed, while his Asian co-stars look like they shot a different film entirely. Still, film's Hong Kong settings are appreciated
2.5/5 stars
What can't Dwayne "The Rock" Johnson do? After watching him climb an extremely tall construction crane, jump from it into a burning building many metres away, carry a falling bridge barehanded so that his family can pass through, hang outside a 240-storey building with just rope and duct tape, and then jump through an operating wind turbine unscathed, I was tempted to whisper, "make a dumb movie smart".
Ten years after losing a leg in a botched hostage rescue mission, former FBI operative Will Sawyer (Johnson) has settled down with his own security consultancy company (though we never see any of his employees), a beautiful wife (Neve Campbell, who plays a surgeon but doesn't save anyone on-screen), and two young kids.
When an old colleague (Pablo Schreiber) gets him the coveted contract to do the safety and security check for The Pearl, a futuristic Hong Kong skyscraper that is billed as the world's tallest building, Sawyer travels to the city with his family. But soon after he's handed the ultimate control device by the building's owner, the visionary entrepreneur Zhao Long Ji (Chin Han), Sawyer almost loses it to attackers while getting off the ferry.
What follows is a ludicrous disaster movie in which Johnson's character must go full Die Hard-mode and try single-handedly to rescue his family from the building, which is soon set on fire from the 96th floor up by a bunch of cold-blooded criminals who have a very specific reason to target Zhao – though any explanation you could come up with would be less laughable than the one adduced in the film.
It is just as well that credibility isn't one of Skyscraper's selling points. Written and directed by Rawson Marshall Thurber ( Central Intelligence ), this largely humourless yet occasionally thrilling action movie milks the screen charisma of the former wrestler – one of the world's highest paid actors – to gloss over its hilariously unconvincing story, in which nearly every twist and big reveal feels like an insult to the viewer's intelligence.
Still, it's nice to see Hong Kong's scenery momentarily featured in another Hollywood tent-pole movie (it was in fact primarily shot in Vancouver), and the endeavour to sample some Cantonese – albeit sometimes in heavily accented swear words, unintentionally making for some of the film's funniest moments – is much appreciated.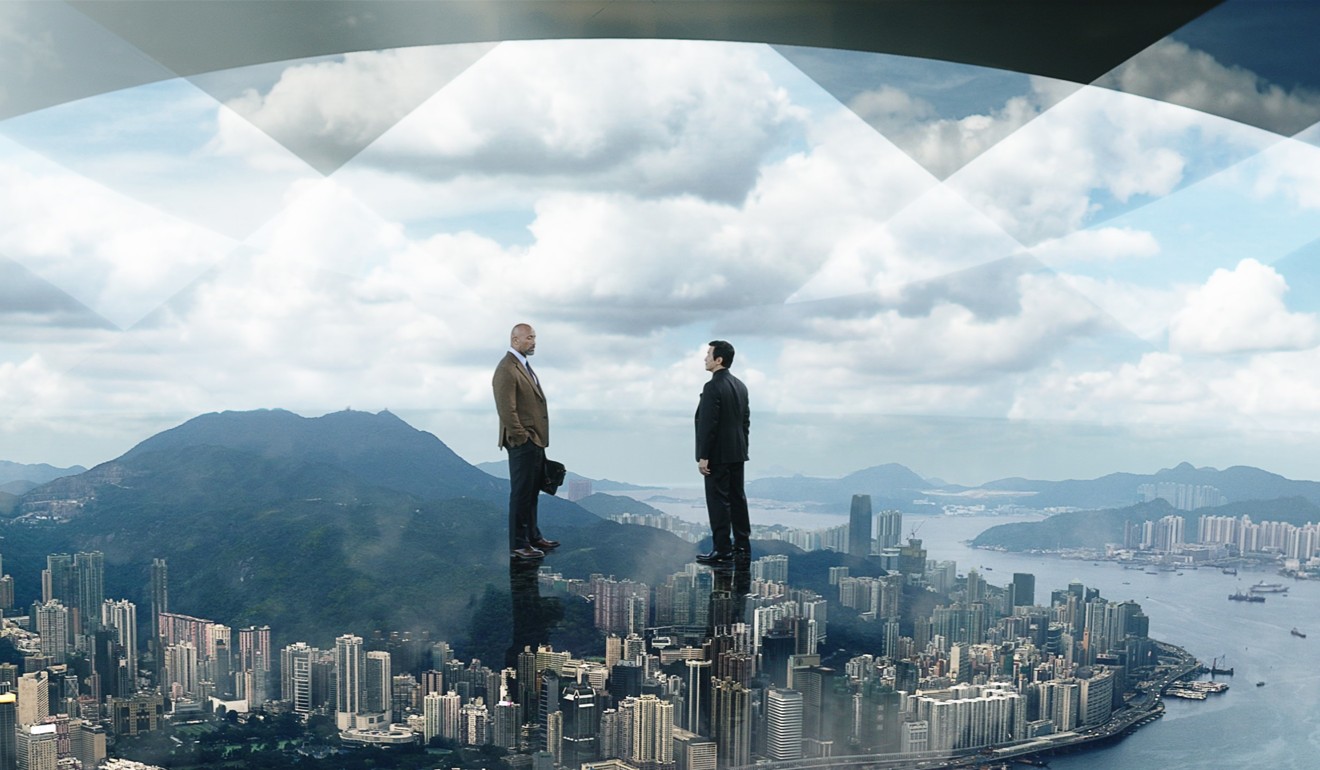 Among the Asian cast members, Hong Kong-born actor
Byron Mann
and Taiwanese actress
Hannah Quinlivan
– the latter better known as the young wife of Mando-pop star Jay Chou – are both given noticeable supporting parts. He plays a local police officer on the case and she a badass assassin working for the terrorists, in scenes that often feel like they are from a completely different movie to Johnson's.
Skyscraper opens on July 12
Want more articles like this? Follow SCMP Film on Facebook