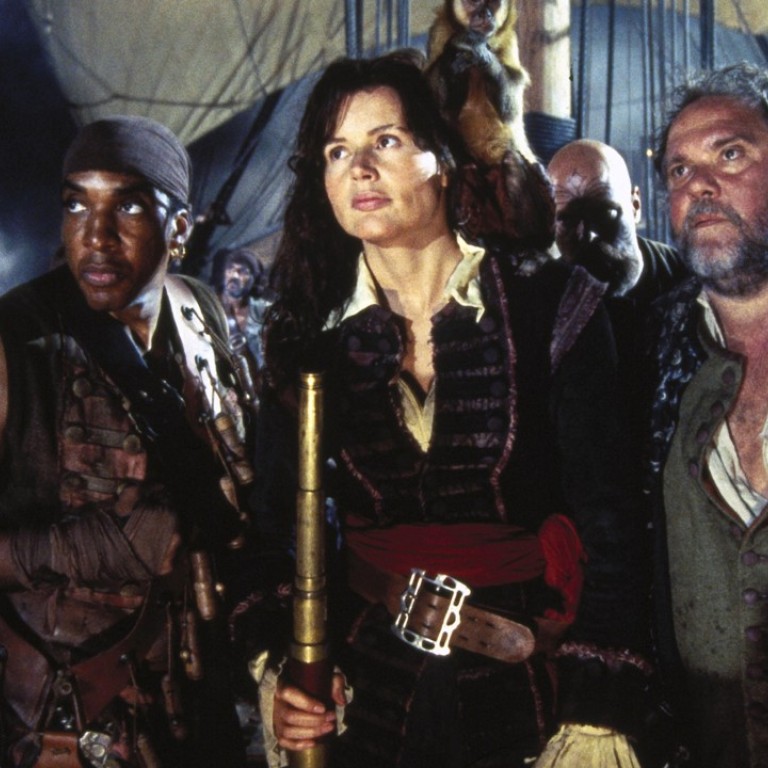 Chinese film flop has nothing on John Carter or 47 Ronin, and let's not forget Michael Cimino and Kevin Costner follies
Producers of fantasy epic Asura have pulled the film, the most expensive made in China, from cinemas after a bad opening weekend, but if there's any consolation for them, Hollywood studios have produced even bigger turkeys
It is China's most expensive movie, with a production budget of 750 million yuan (US$112 million), but reportedly only made 49 million yuan (US$7.3 million) in ticket sales during its opening weekend.
In addition to featuring Hong Kong movie stars Carina Lau Ka-ling and Tony Leung Ka-fai, 19-year-old Wu Lei, China's teenage heartthrob, plays the main character in the film, which is a fantasy epic based on Buddhist mythology.
Chinese film-goers were not impressed, with the movie getting a 3.1 score out of 10 from 10,950 viewers on the Chinese film review website Douban and 6.4 on ticket provider Maoyan's site.
The only consolation is that the bigger picture shows there have been much worse film flops than this one, and made by much more experienced filmmakers. Here are some of the worst.
The gold standard of film flops, this monumental frontier western sunk a film company and almost ended its director Michael Cimino's career. The 1980 feature became a byword for extravagance, budgetary blowout and box-office calamity. Cimino's overindulgence – reportedly taking a whole day to shoot one scene – was blamed for the film's failure, and his expensive vision pushed it four times over its budget.
2. Cutthroat Island
Billed as a female-oriented, feminist pirate story, it once held the Guinness world record for the biggest box office disaster in film history. Starring Geena Davis and Mathew Modine, the 1995 movie cost more than US$95 million to make, but was pulled from US cinemas after just two weeks. Davis believed her acting would carry the movie, while the director, Davis' husband, Renny Harlin, thought more hi-tech explosions would do the trick. In the end over US$100 million of losses were buried in Cutthroat Island.
3. Waterworld
After Dances With Wolves' huge box office figures and seven Academy Awards, actor/director Kevin Costner had hoped for similar success with Waterworld, but instead it sank without trace. The 1996 doomsday flop about melting ice caps that engulf Earth and Costner's mutant mariner who saves the day was another production beset by mindless overspending and friction on set. Most damningly of all, in a nod to Heaven's Gate, it was called Kevin's Gate.
4. John Carter
With a plot that revolved around an American civil war veteran who wakes up on a planet inhabited by giants, the 2012 movie was one of the biggest cinematic failures in recent years. It was initially thought that the film lost Disney just under US$300 million, but Business Insider reported the losses were higher given that it cost the Walt Disney Company US$306.6 million to make.
The production, which starred Taylor Kitsch in the lead role, soon ran into problems; the film's director, Andrew Stanton, was reported to have reshot much of the movie twice, and the budget soon spiralled out of control.
5. 47 Ronin
The writing was on the wall for 47 Ronin from the very beginning when Hollywood star Keanu Reeves was cast in the lead role. The story that the movie was based on was famous only in Japan – the main character was a leaderless samurai avenging the death of his master – and Reeves' casting caused uproar.
Released in 2013, it turned out to be a laughable, medieval mess, filled with witches, giants and a totally miscast Reeves. A reported loss of US$152 million at the box office meant the only ones not seeing the funny side were the film's producers. ­