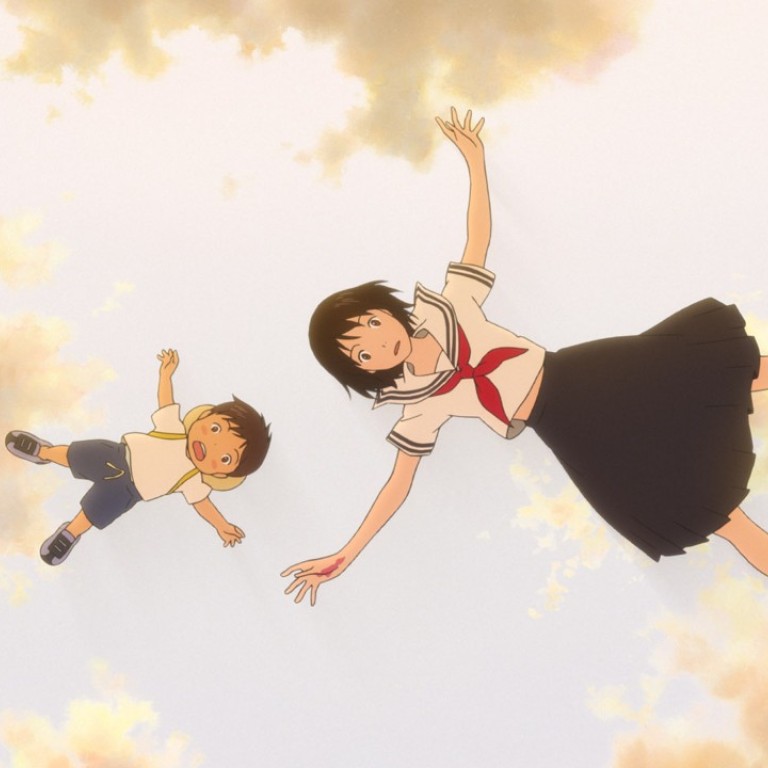 Hong Kong Summer International Film Festival: best films to watch, from Mamoru Hosoda's Mirai to Audrey Hepburn retrospective
Cine Fan's Summer International Film Festival runs from August 18 to 28 and will showcase a number of new and old cinematic treats from around the world. Here are our picks of what shouldn't be missed
Fronted by a clutch of international award winners from some of the year's most prestigious festivals, this year's Summer International Film Festival (Summer IFF), hosted by Hong Kong Cine Fan, offers a spread of cinematic treats old and new.
The cousin to the Hong Kong International Film Festival, Summer IFF – which gives equal time to more commercial Western offerings and Asia's most popular mainstream filmmakers – includes retrospective programmes of the films of Japanese animator Mamoru Hosoda, Hollywood legend Audrey Hepburn and pioneering documentarian Errol Morris.
Below are some highlights not to be missed at next month's event.
Mirai and Mamoru Hosoda retrospective
Opening this year's festivities is the latest film from Mamoru Hosoda, who is hailed as the heir apparent to Hayao Miyazaki as Japan's greatest living animator. A fantastical tale of sibling rivalry, Mirai tells the story of Kun, a four-year-old boy whose world is shattered by the arrival of a baby sister.
What unfolds is a series of magical vignettes as Kun is whisked back in time to witness the struggles of his relatives during their own youth, which gives him a renewed perspective on his own responsibilities as an older brother. Hosoda examines traditional life lessons through a fantastical lens, enhanced by his ravishing visual sensibility, culminating in a joyous sensory overload to delight all comers.
Whether you are new to Hosoda's work or a passionate devotee, the retrospective offers a wonderful opportunity to experience four of his finest works on the big screen: The Girl Who Leapt Through Time, Summer Wars, Wolf Children and The Boy and the Beast rank as some of the 21st-century's most accomplished animated features.
Hosoda will also be in attendance to introduce his new film and discuss his past accomplishments.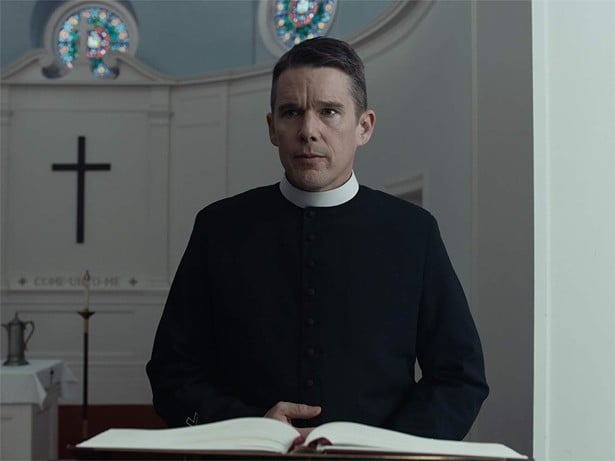 First Reformed
Marking a monumental return to form for Paul Schrader, writer of Taxi Driver and The Last Temptation of Christ, First Reformed stars a never-better Ethan Hawke as a former military chaplain reeling from the death of his son in Iraq. His faith is further tested by the shifting agendas of the ecclesiastical establishment, and events come to a head when he crosses paths with a radical environmentalist.
As today's bleak contradictions regarding religion, climate change and political turmoil threaten the very notion of living a simple, honest life, Schrader's wake-up-call drama arrives like a gut punch to modern society, as he screams into the great silence and demands a response.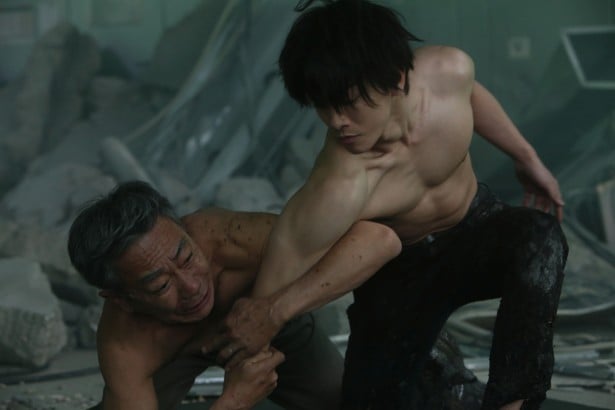 Inuyashiki
The first in a planned trilogy of adaptations of Hiroya Oku's science fiction manga series, Inuyashiki is the story of an elderly man who is struck by an extraterrestrial beam of light, which replaces his insides with a powerful mechanical body. When he discovers that a teenager who suffered the same fate is using his new-found powers for evil, the man – Inuyashiki – must step up and become a hero.
Director Shinsuke Sato is no stranger to big-budget manga adaptations, having previously directed instalments of the Gantz and Death Note series. However, all eyes will be on whether he can recapture the mainstream success of his wonderful zombie action comedy adaptation, I Am a Hero .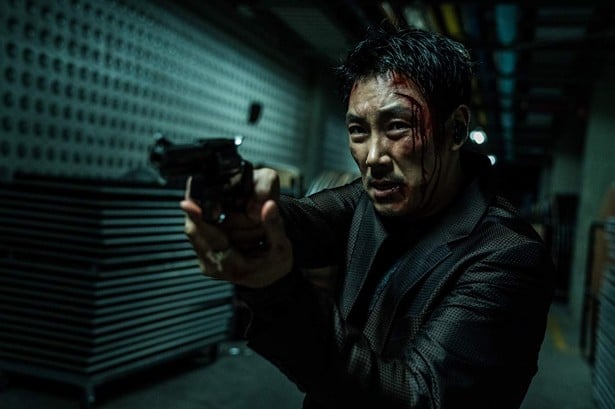 Believer
One of the best of Hong Kong director Johnnie To's films of recent years, Drug War gets a full-blown South Korean remake in Lee Hae-young's operatic crime thriller Believer. Cho Jin-woong takes Sun Honglei's role from the original as a cop trying to take down a dangerous drug kingpin (Cha Seung-won), who coerces a low-level gang member (Ryu Jun-yeol, in for Louis Koo) into turning on his employers.
While To stripped away the glamour of the drug trade to show a gritty, unrewarding underworld, Lee's interpretation brims with gaudy colour palettes, larger-than-life performances and bone-crunching action.
Believer
also features the final performance from Kim Joo-hyuk, who
died in a car accident
last October.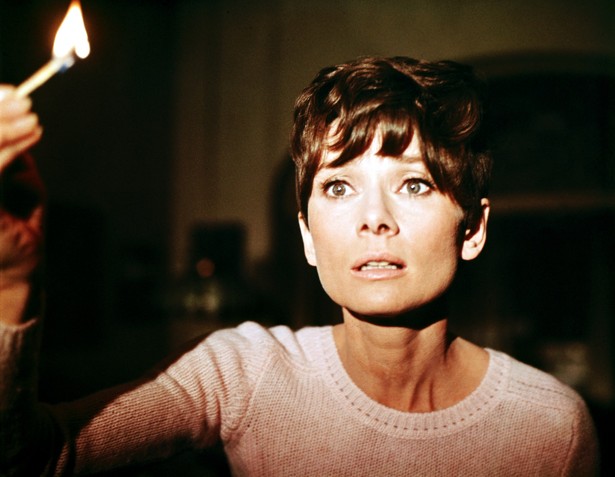 Audrey Hepburn retrospective
A fashion icon and legend of the silver screen, Audrey Hepburn encapsulates a radiant beauty and timeless sense of style that has ensured her place in Hollywood lore forever. Six of the actress' most beloved films will be screening at the event, including Roman Holiday, for which she won an Academy Award, and Breakfast at Tiffany's, which remains her most famous role.
Most interesting, however, is the selection of 1967's Wait Until Dark in the programme, directed by James Bond veteran Terence Young. Hepburn steps outside her comfort zone to portray a blind woman terrorised by a trio of thugs searching for a drugs stash in her apartment. A somewhat forgotten chiller featuring a performance of visceral vulnerability, the film is a rare opportunity to see another side of Hepburn's acting prowess.
Special presentations
A number of restored classics will be screened at this year's festival, including Yellow Earth from Chen Kaige and Tian Zhuangzhuang's The Horse Thief from the "fifth generation" of Chinese cinema.
Also showing are Milos Forman's multi-Oscar-winner One Flew Over the Cuckoo's Nest, which remains a flawless masterpiece, and Stanley Kubrick's Vietnam nightmare Full Metal Jacket, which ranks among the visionary director's most underrated films.
Then there is Kagemusha (1980), which marked a reversal of fortune for Japanese director Akira Kurosawa, who had fallen from grace during the 1970s due to failing health and shifting audience tastes. Supported by avid fans George Lucas and Francis Ford Coppola, Kurosawa returned to the samurai genre that made him an international name.
Kagemusha tells the story of a lowly thief (Tatsuya Nakadai), recruited as a feudal warlord's double after his fatal wounding, only for his new-found power to go to his head. Visually ravishing and dreamlike in its execution, Kurosawa's film explores the director's own changing fortunes within the film industry, while staging jaw-dropping battle sequences that would help him win the Palme d'Or at Cannes that year.
The Thin Blue Line and A Brief History of Time
Errol Morris is often credited with creating the movie documentary as we recognise it today. Taking an investigative, rather than educational, approach, Morris would dive into his subjects with the voracious appetite of a journalist, often with revelatory results.
The Thin Blue Line investigates the murder of a Dallas police officer and the man awaiting execution on Death Row, Randall Dale Adams, for allegedly committing the crime. Not only did Morris' film prompt a reopening of the case and review of Adams' conviction, but it remains one of the most compelling murder procedural thrillers ever brought to the screen.
Wildly different but equally enthralling is A Brief History of Time, a celebration of the life, career and mind-bending achievements of astrophysicist Stephen Hawking.
Named after Hawking's bestselling book, which lays out cosmological phenomena ranging from the Big Bang to black holes in relatively understandable terms, Morris' film is an enchanting portrait of a man who defied his physical disabilities to enjoy an improbably long – he
died earlier this year
, aged 76 – and accomplished life, from which we all continue to benefit.
Summer IFF runs from August 18 to 28 at various venues. For full programme details, visit www.cinefan.com.hk.
Want more articles like this? Follow SCMP Film on Facebook
This article appeared in the South China Morning Post print edition as: Hottest highlights of the summer festival